With their old-world elegance, white-glove service, and immaculate views, these train journeys confirm that the golden age of travel lives on.
A cornerstone of luxury travel, train journeys capture a certain kind of glamour and grandeur – one steeped in warm nostalgia for the slowed, sophisticated, and serene elegance of yesteryear. Relieved from those ever-persistent modern-day obligations, rail passengers can while away the hours admiring the scenery from private cabin cars, sipping Champagne at the train bar, or languishing on plush carriage couches. Healthier for the environment, better for sightseeing, and more comfortable and luxurious than other modes of transport, it's not surprising that train journeys continue to capture the hearts of luxury-seeking wanderlusters around the world.
Come aboard as we guide you through the most luxurious sleeper-train journeys in Europe, and highlight the continent's most scenic day-trip rail routes.
Europe's Most Luxurious Sleeper Trains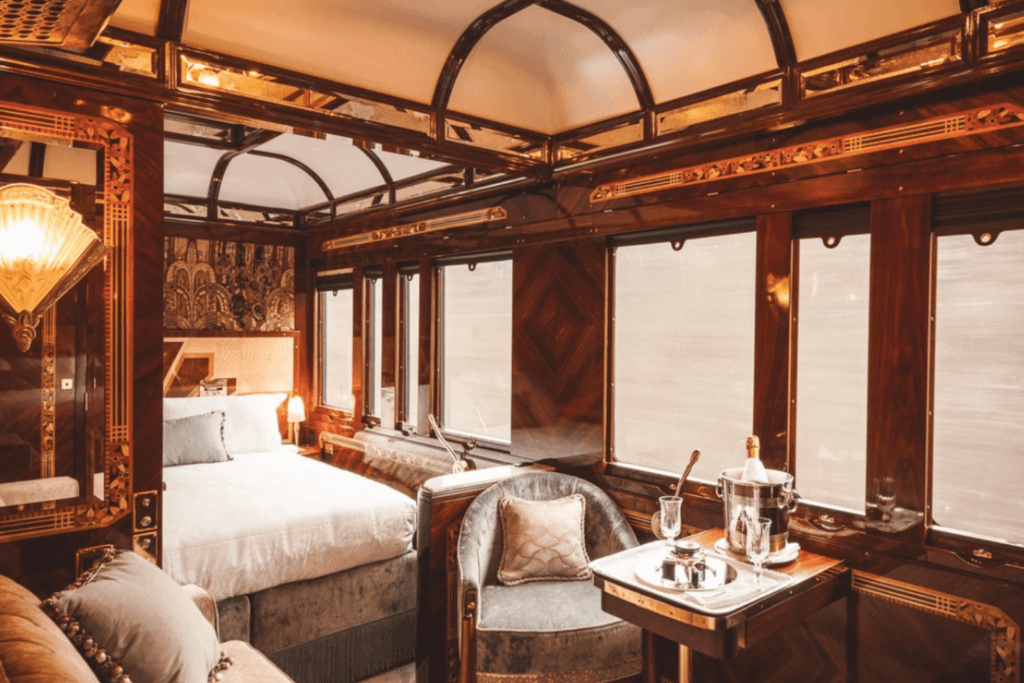 With its meticulously restored 1920s rail cars, deluxe suites, iconic Bar Car '3674', and eminent art deco design, the Venice Simplon-Orient-Express is a bastion of old-world elegance and a living memento of the golden age of travel. Its more than 56 rail routes criss-cross all of Europe, with one- and multi-night trips from Paris to Venice, Venice to Brussels, Brussels to Innsbruck, and beyond. And this December, it's launching its first-ever holiday rail journeys, so you can enjoy festive season in Europe's classic bedecked-for-Christmas cities.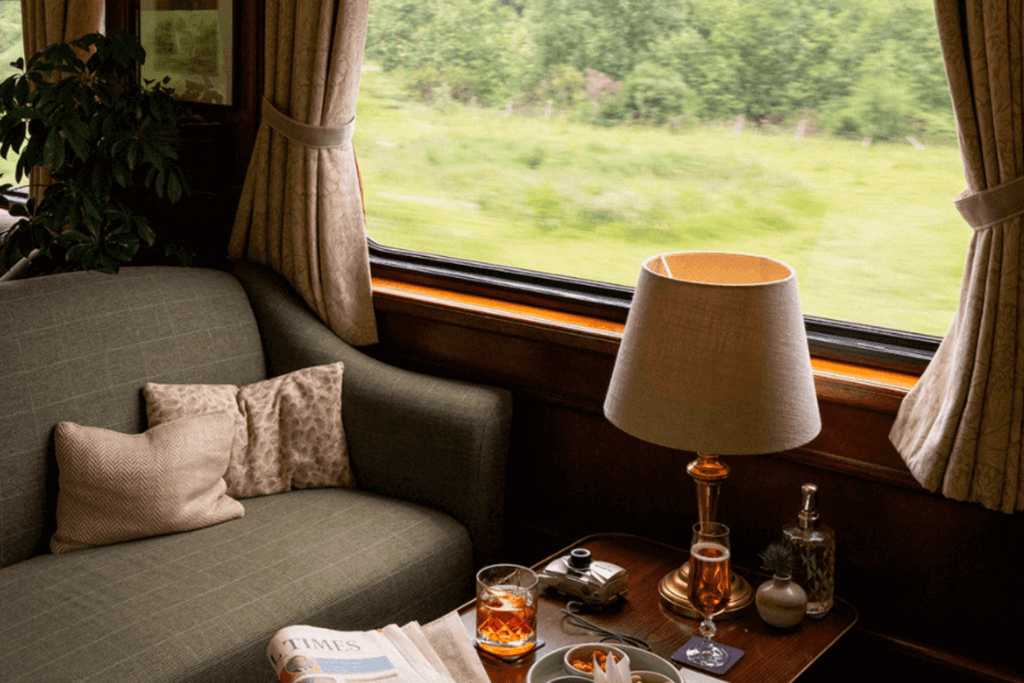 Snuggle up in your tartan wool blanket and delve into a world of myth, legend, and Scottish lore while winding through storybook-like Highland scenery aboard the Belmond Royal Scotsman. With 12 unique trips that focus on different themes, from a Western Scenic Wonders route to a Scotch Malt Whiskey tour, passengers on the Royal Scotsman enjoy the perfect balance of breathtaking views from the train carriage and expertly crafted excursions from the train stops (think 'wild swimming' in Drumintoul Loch and dining on the shores of Rothiemurchus Estate).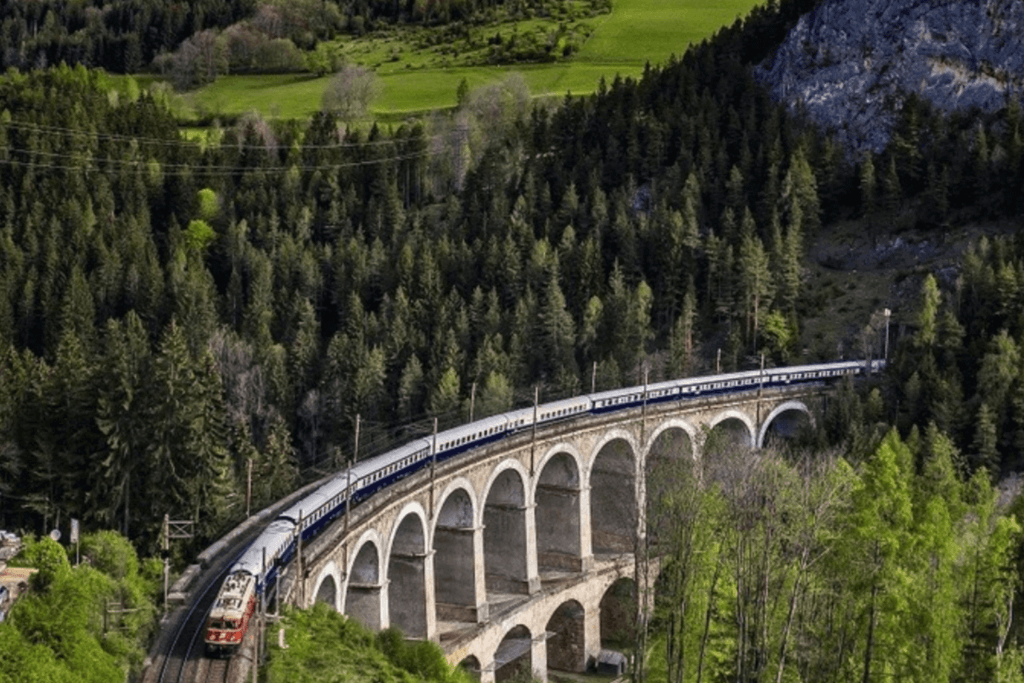 The steam-powered Golden Eagle Danube Express touts all the bells and whistles when it comes to classic train touches – from wood paneling and brass fixtures in its cabins to white linen tablecloths, crystal glasses, and fine China in its dining car, which also serves gourmet, three-course Hungarian dinners. With routes extending across Central and Southern Europe, The Danube Express explores some of the continent's most magnificent cities, including Prague, Vienna, Berlin, Budapest, Krakow, and Istanbul.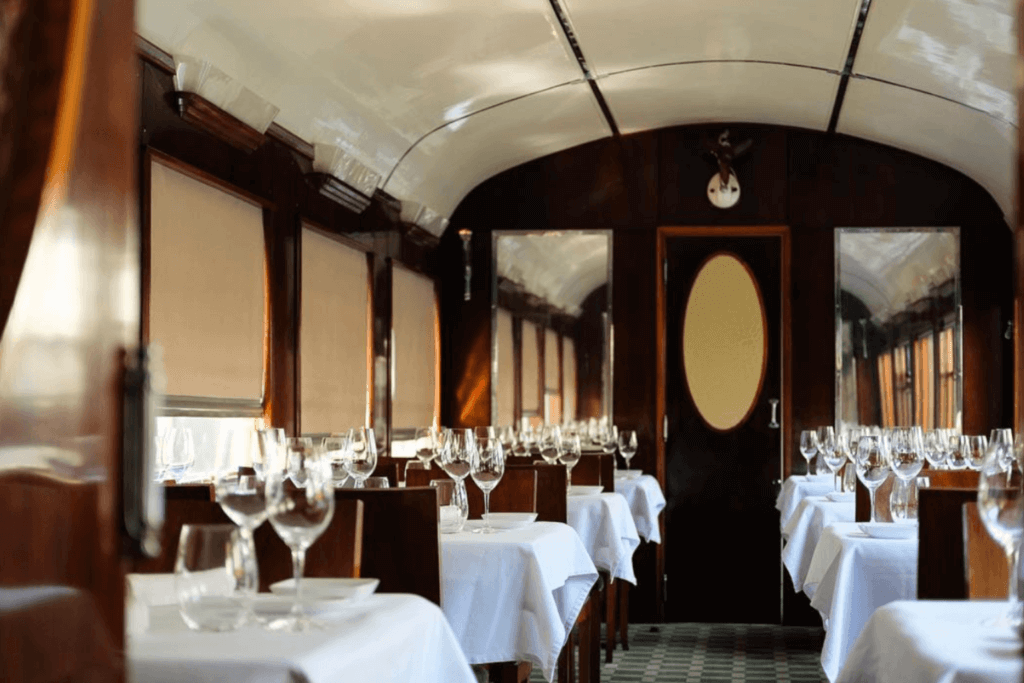 Established in 1890, Portugal's Presidential Train presents a train travel experience fit for royals. Quite literally – it has hosted kings, queens, popes, heads of state, and presidents in its suites and dining cars until it eventually retired in 1970. Today, the train calls Portugal's National Railway Museum home and is open to visitors as an exhibit, except for one very special trip it takes each year, during which it hosts chefs from Michelin-starred restaurants and well-appointed guests on a highly coveted gourmet excursion from Porto.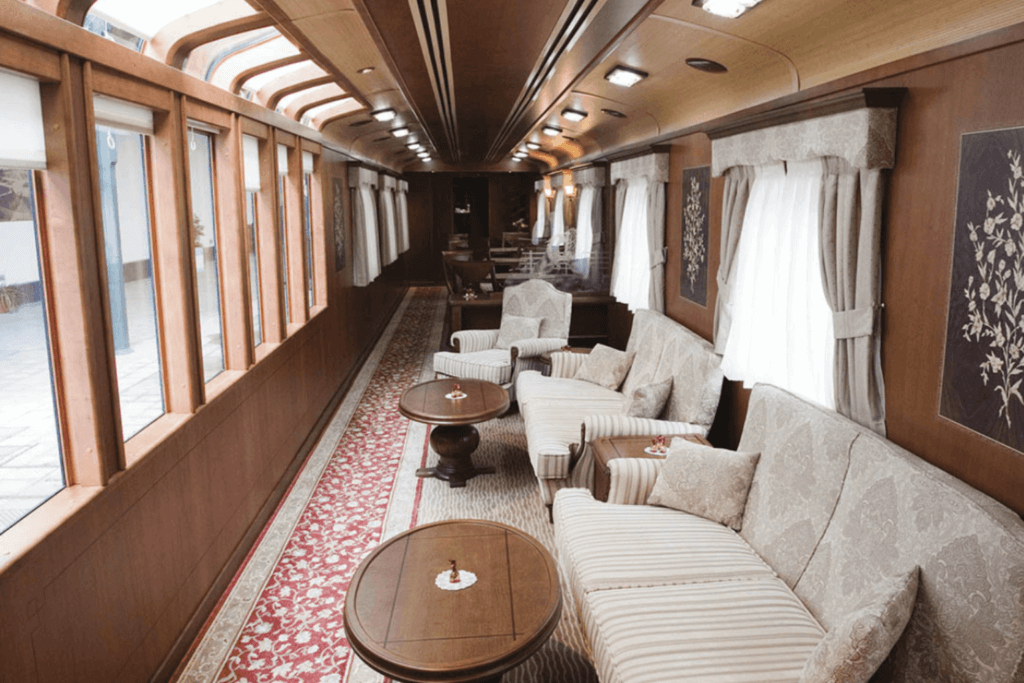 When it was founded in 1983, El Transcantábrico made a name for itself as the first tourism train in Spain, and has continued to receive accolades ever since, including a ranking on The Society of International Railway Travelers' World's Top 25 Trains® list. Its historic original wagons from the 1920s are decorated with wood and 1923 Pullman couches, seamlessly marrying old-world charm with new-world comfort. With routes between San Sebastián and Santiago de Compostela, passengers enjoy panoramic views of Galicia, Asturias, Cantabria, and the Basque Country along the way.
Europe's Most Scenic Day-Trip Routes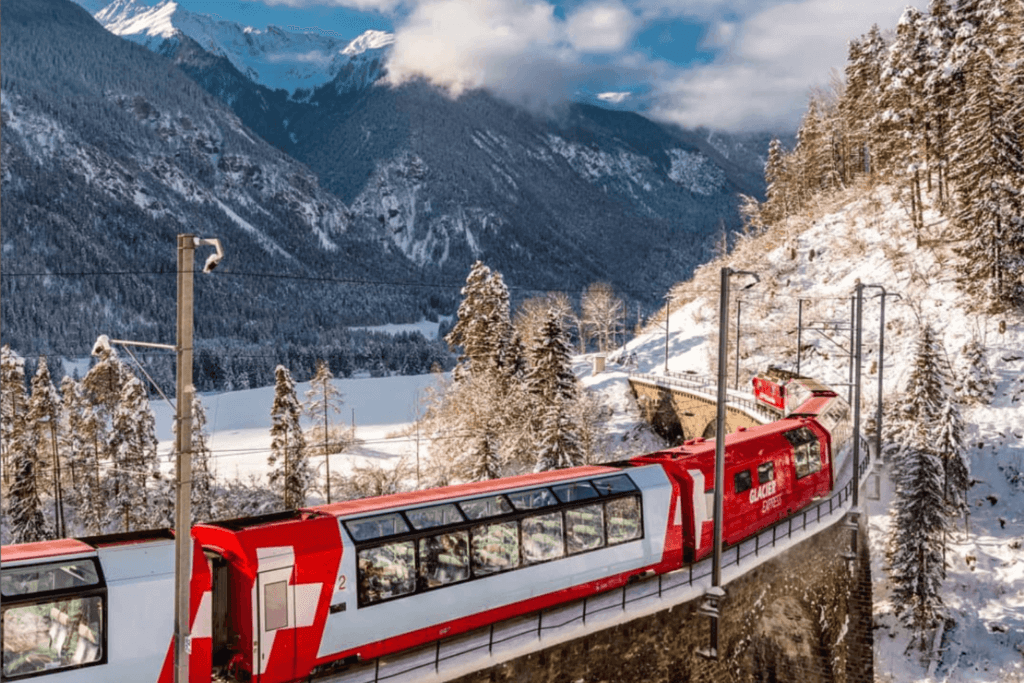 The renowned Glacier Express weaves through 186 miles of the Swiss Alps, connecting two of Switzerland's iconic Alpine cities, Zermatt and St Moritz. Often referred to as the 'slowest express train in the world', the eight-hour journey is a carousel of strikingly beautiful views of jagged mountain peaks, expertly engineered bridges, ancient ruins and castles, and jaw-dropping gorges.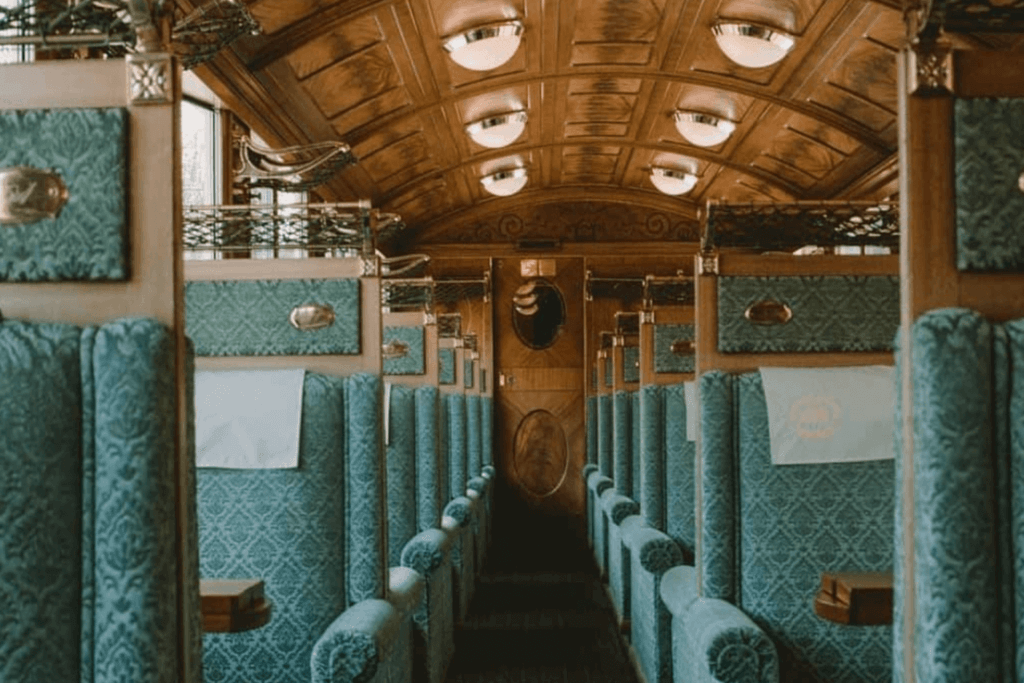 One of Switzerland's oldest electric railways, the GoldenPass Belle Epoque connects Montreux, on Lake Geneva, with the ski resort of Gstaad, ending in Zweisimmen. You'll be traveling in style aboard ornate belle epoque-style coaches with expansive panoramic windows, and can sip fine vintages in the wine cellar coach while you glide past snowy Alpine peaks and picture-perfect hamlets.
Despite its brief one-hour duration, The Flåm Railway is considered one of the most spectacular train rides in the world. Connecting the villages of Myrdal and Flåm, the train follows steep tracks winding through soaring snow-capped summits, gushing waterfalls, and meandering rivers, showing off the best of Nordic fjord scenery.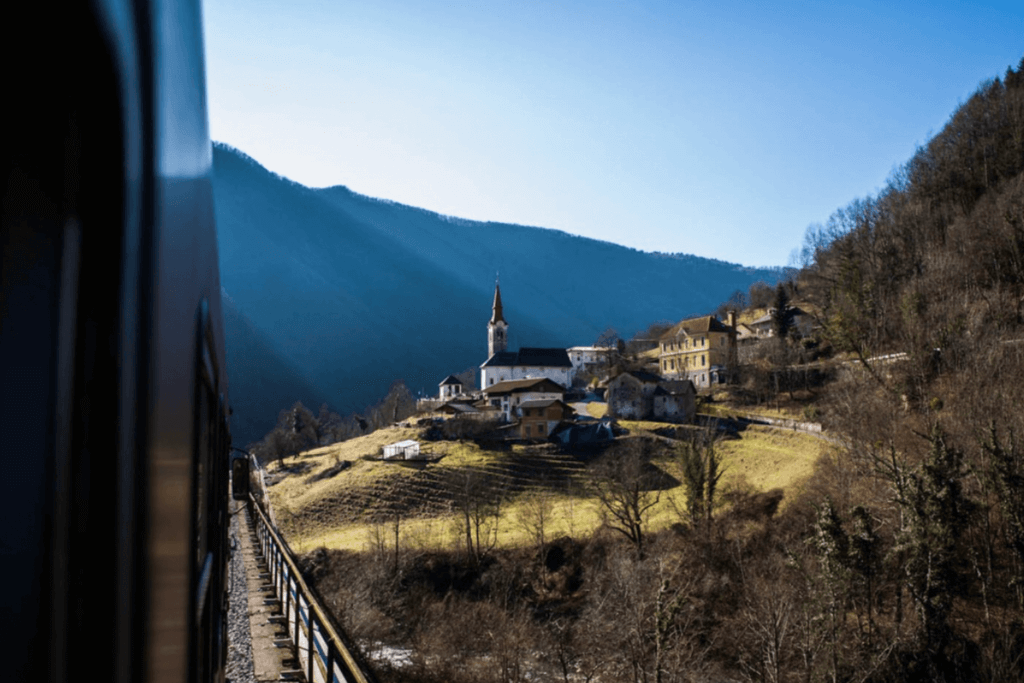 Extending from Jesenice to Nova Gorica in Slovenia, with the option to continue all the way to Trieste in Italy, The Bohinj Railway presents an unparalleled tour of Slovenia's iconic Julian Alps region. From quaint mountain villages and historic castles, to reverent Alpine lakes such as Lake Bohinj and Lake Bled, the diverse scenery along the way is spellbinding.
Looking for more European travel inspiration? Read our post on our members' favourite ski holiday destinations.
Words by Summer Atwood