Sardinians proudly embrace their Sarditá, their Sardinian identity, setting themselves apart from mainland Italy – and rightly so, considering that this captivating island has numerous irresistible selling points. Fine white-sand beaches and almost surreal azure waters for one, offset by a rocky coastline and mountainous interior that set the scene for a host of outdoor
experiences in Sardinia.
Then there are the archaeological treasures, the natural wonders and culinary temptations. In fact, Italy's second-largest island should be on everyone's hit list as an autumn destination – plenty of sun, fewer tourists, empty beaches, quiet towns and harvest season all make for a winning combination.
It's the kind of destination where local knowledge will unlock a world of new experiences, and we have specialist lifestyle managers who know the place inside-out. Read on to discover the very best experiences Sardinia has to offer.
Kayak along the Golfo di Orosei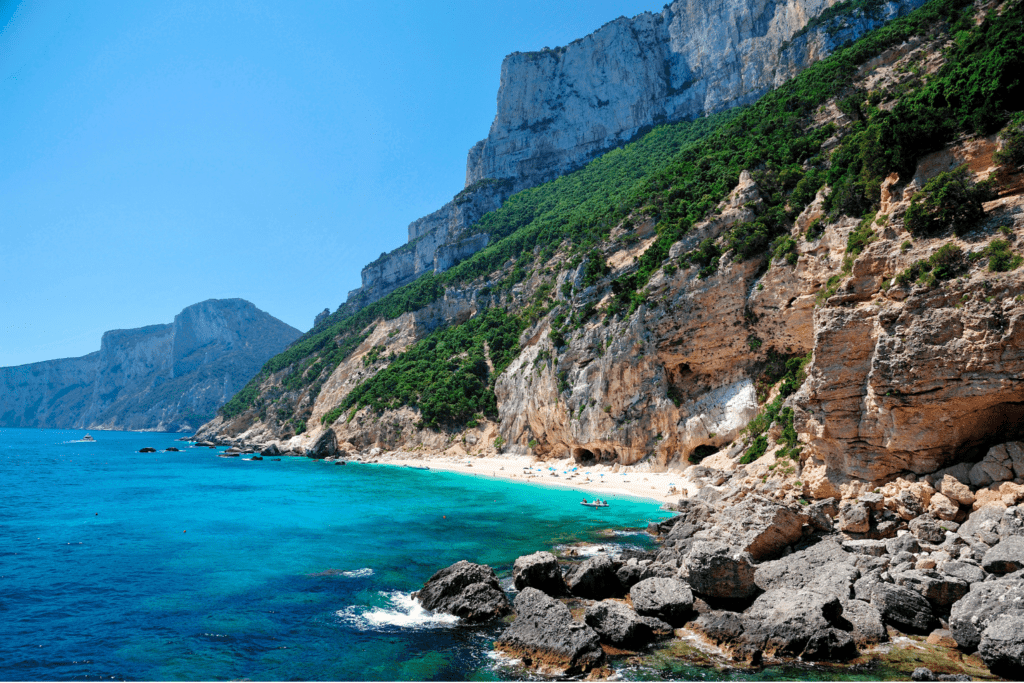 The Gulf of Orosei is a spectacular 30km stretch of dramatic cliffs, lush ravines, coves, powdery white sand and aquamarine waters. Most of the gulf's beaches are only accessible by foot or boat – for a different viewpoint, rent a kayak and paddle along the coast instead, admiring the jaw-dropping bays of Cala Luna, Cala Mariolu and Cala Goloritzé.
Soak up the sun on the Costa Smeralda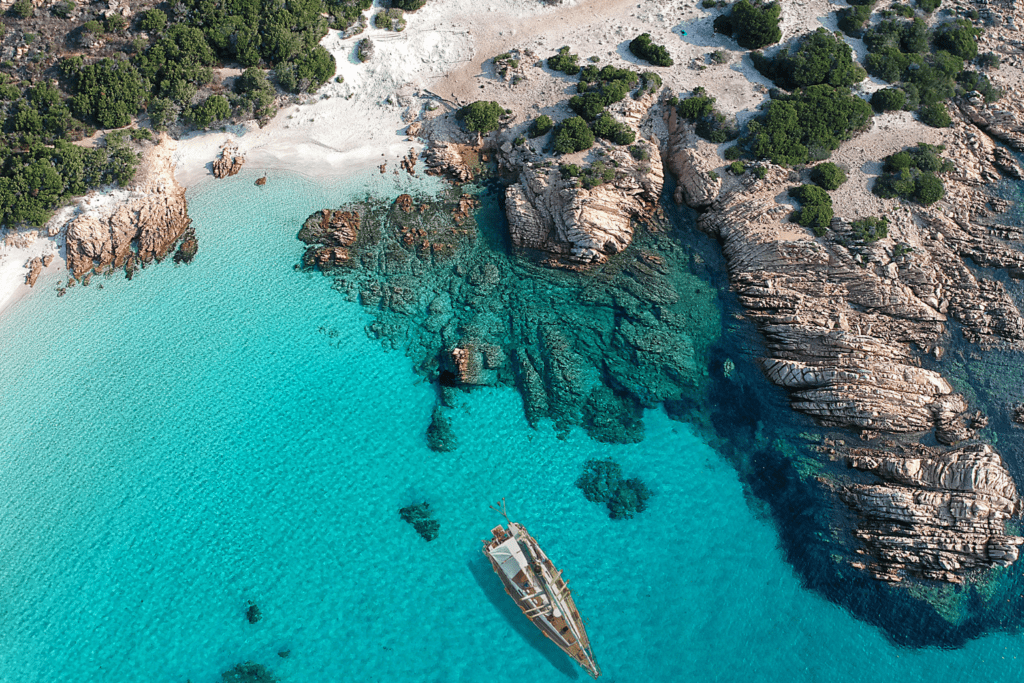 A playground for the bold and the beautiful, Sardinia's Emerald Coast is the place to see and be seen. Start with a sun-soaked coffee or Campari in glitzy Porto Cervo, before claiming your space on one of the coast's stunning spiagge (beaches) – Spiaggia Capriccioli is a standout.
Walk the winding streets of colourful Bosa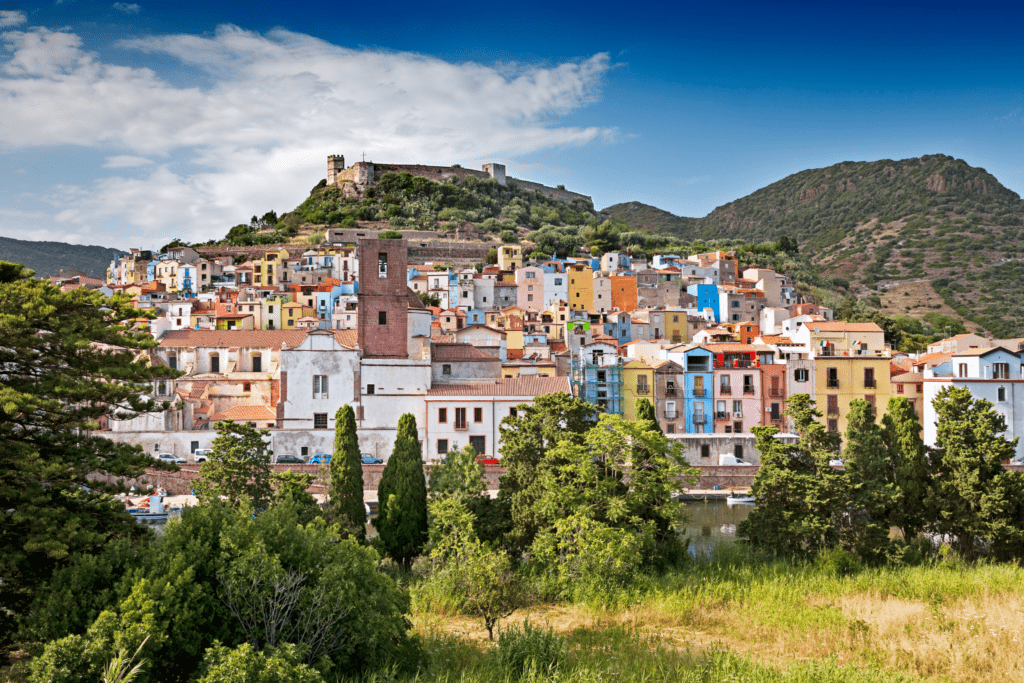 Renowned as one of Sardinia's most picturesque towns, Bosa's distinctive pastel-hued houses are a sight to behold. Watch bobbing fishing boats on the River Temo before taking a leisurely stroll through the town's charming Sa Costa, the Old Town, past local women making filet – the traditional Bosa lace – and up steep streets to the town's most prominent landmark, the 12th- and 13th-century Castello di Serravalle (also known as Castello Malaspina).
Hike the Tiscali trail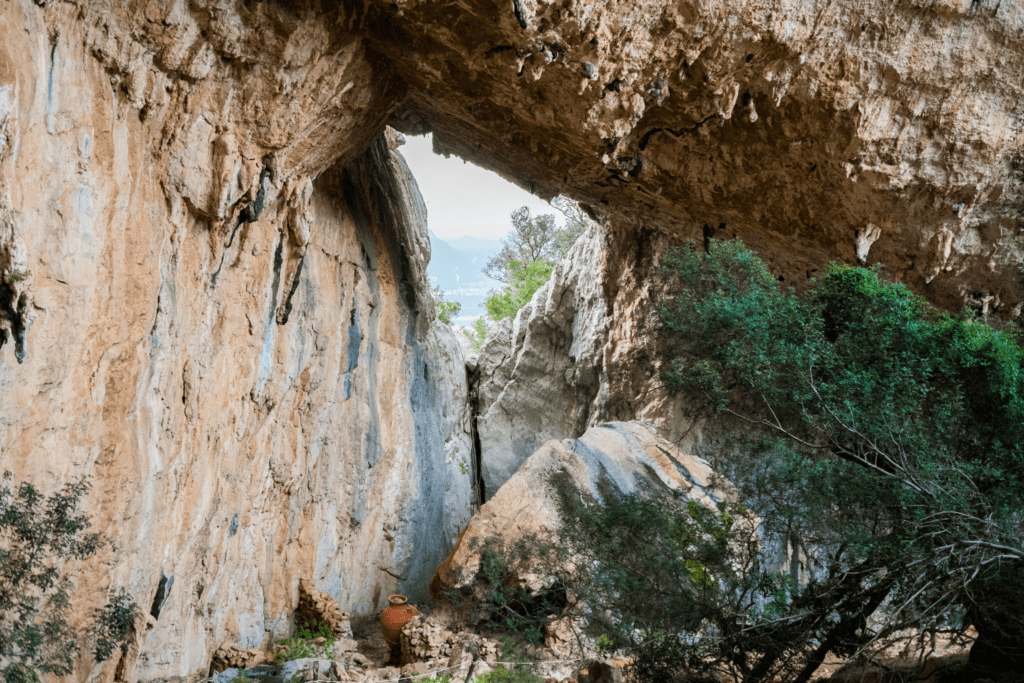 Tucked away in a mountaintop cave in the Valle di Lanaittu, the prehistoric village of Tiscali is a beautiful, if haunting, sight. Dating to the 6th century BC, the ruined village was discovered in the 19th century – despite having subsequently been looted, it remains one of the island's must-see archaeological gems. The scenic yet steep half-day hike should not be underestimated – ask us to arrange a local guide to be on the safe side.
Step back in time in Oristano and the Sinis Peninsula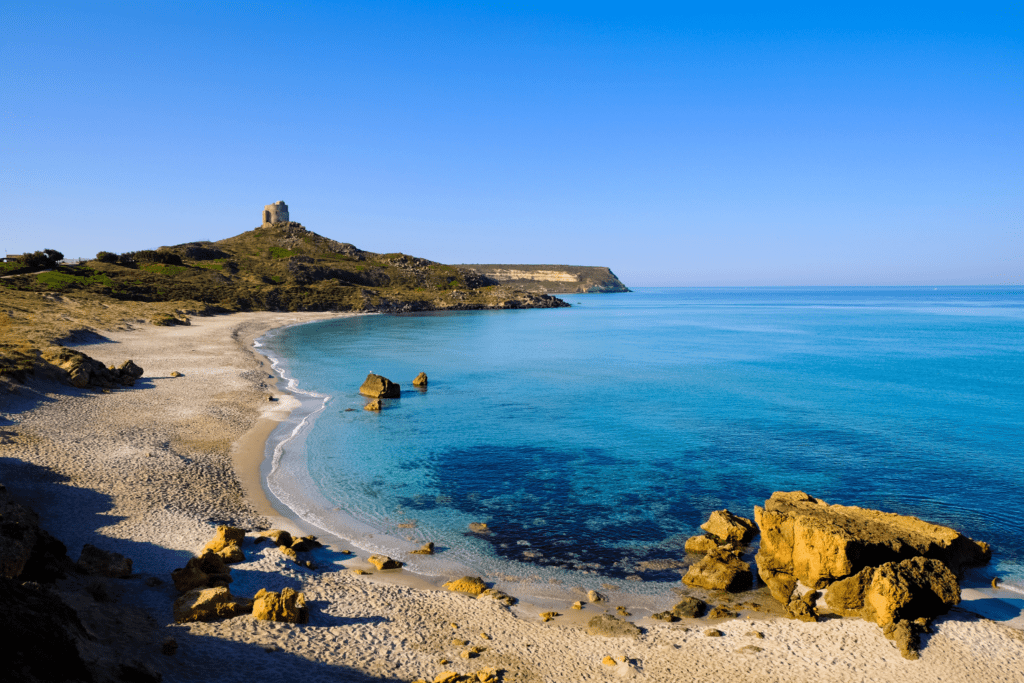 On the western coast, an hour's drive north of Cagliari, time seems to stand still in the medieval city of Oristano and the nearby Sinis Peninsula. The marine-protected site is a treasure trove of whitesand beaches, wild vegetation, steep cliffs, azure lagoons perfect for snorkelling, and archaeological highlights. Chief among them are the ruins of Tharros, a Phoenician seaside city worth exploring in more detail.
Head underground to Grotta di Nettuno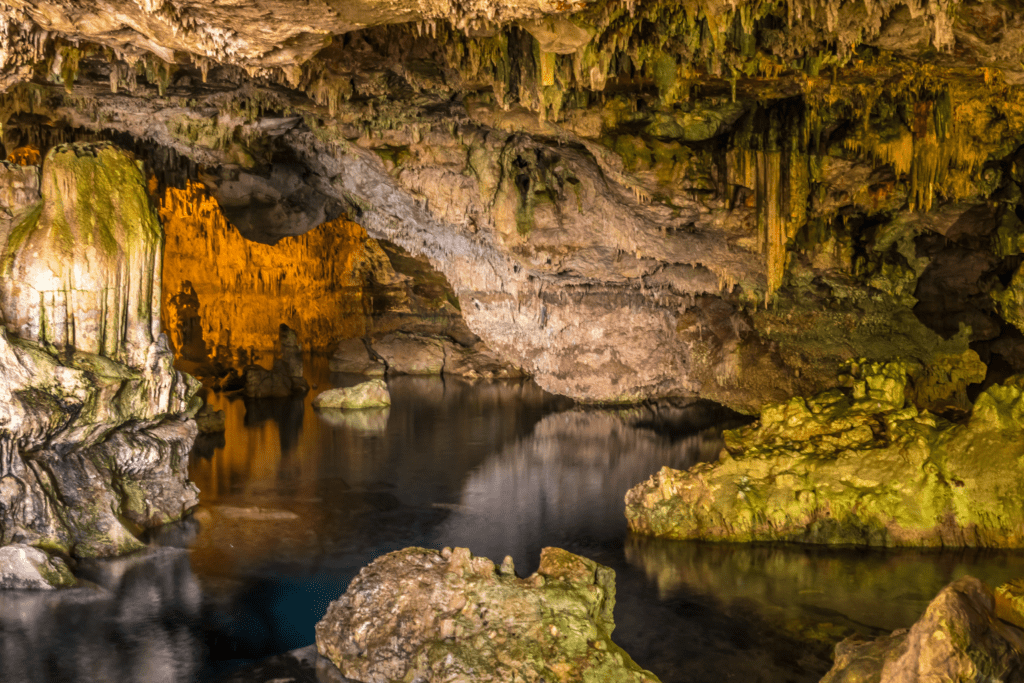 Named after the Roman god of the sea, the mystically beautiful Grotta di Nettuno cave underneath the Capo Caccia cliffs was discovered by local fishermen in the 18th century and has since become a popular attraction among our members. Descend the vertiginous 654-step Escala del Cabirol or take the less vertigo-inducing sea route via ferry from Alghero to join a guided tour through the cave's litup stalactite and stalagmite formations, and huge saltwater lake.
Eat your way around Cagliari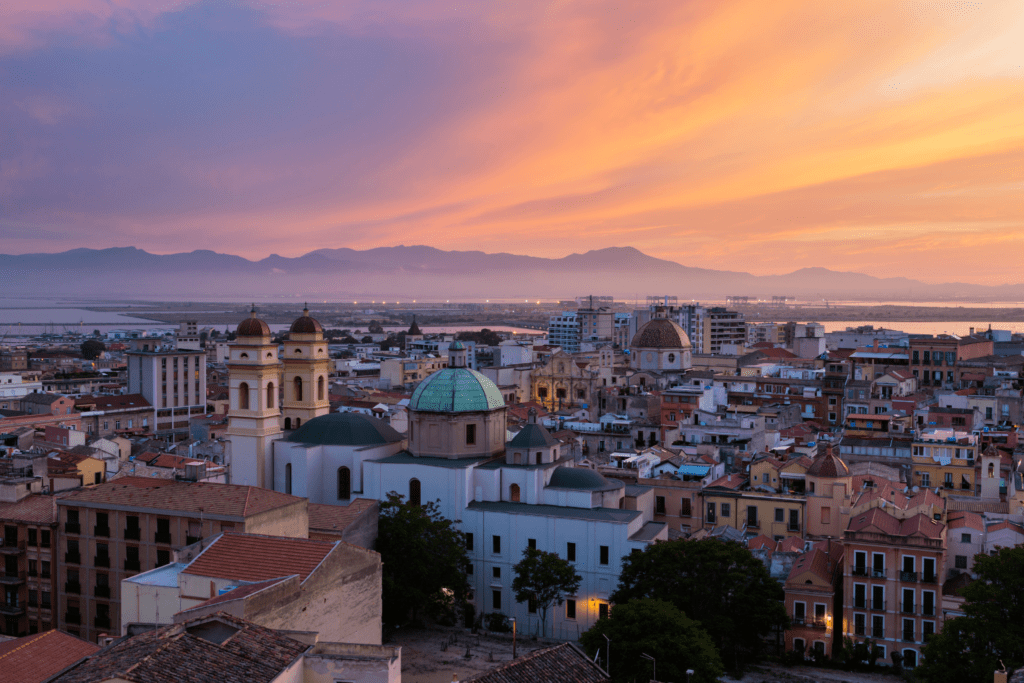 Boasting a proud gastronomic heritage based on many cultural influences, Sardinia is a foodie hotspot. Eating your way around the capital of Cagliari is pure joy – being a port city, there is a constant influx of fresh seafood, as well as traditional malloreddus and fregula pasta, numerous cheeses, charcuterie, game and pastries. Chat to us for restaurant recommendations, and make sure to visit the colourful San Benedetto market.
Get a taste of the wine region
Sardinia produces some excellent wines, the most prolific varietals being vermentino, a light-bodied white, and cannonau, a robust local grenache – it's also worth exploring the island's many other indigenous varieties however, including nuragas and torbato. Vines are cultivated in various parts of the island, from Olbia to Cagliari, with Alghero being home to Sardinia's largest and most acclaimed winery, Sella & Mosca – we can book tours and tastings for you.
Explore the Gola Su Gorropu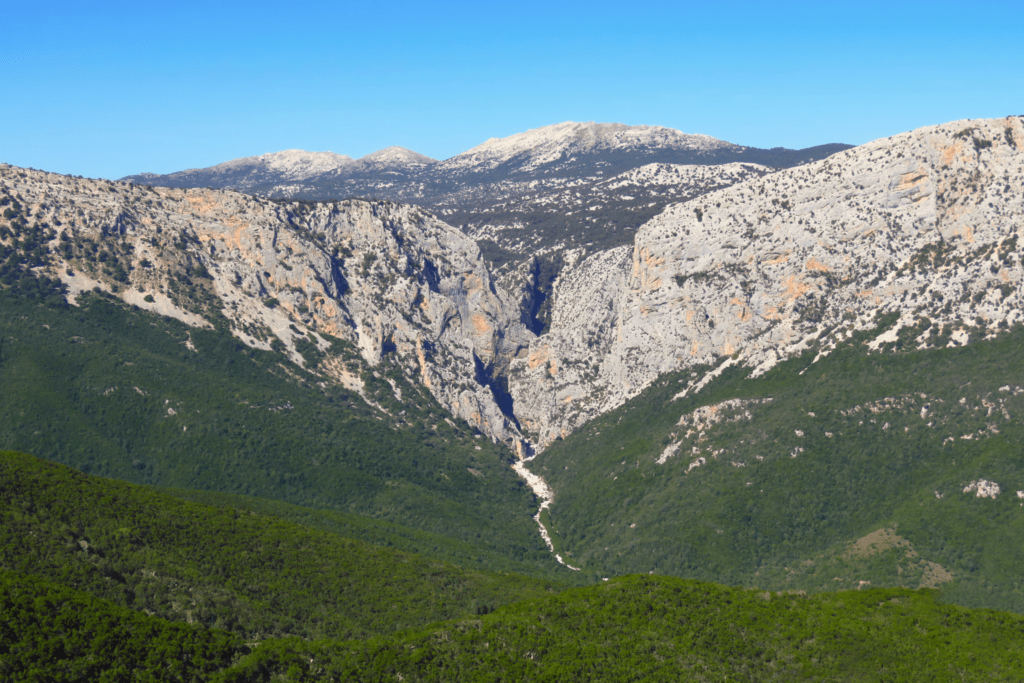 Splitting apart the impressive Supramonte limestone massif that dominates the east of the island, Gola Su Gorropu is one of Europe's deepest and most spectacular gorges. You can either book a ride in a jeep or hike in and out yourself. There are two main hiking routes – while one is easier to tackle than the other, neither should be underestimated, so you might want to think about hiring a guide.
We can provide full information on any entry requirements for Sardinia at the time of your request. Looking for somewhere closer to home? Read 12 Must-Try Experiences in Wales for more inspiration.