Renowned for its steak, sustainable sourcing practices, and inclusive, family-like atmosphere, Hawksmoor has achieved 'beloved household name' status at homes worldwide. But what — or, rather, who — makes this steakhouse so warm and welcoming?
We spoke with some of Hawksmoor NYC's team members to learn more about what makes them tick, who inspires them, how they'd like to see the restaurant industry evolve, and more. Read on to learn more about the people behind the place for steak and beyond.
Interested in experiencing Hawksmoor NYC's rich culinary heritage for yourself? We recommend reserving a spot at its Sunday Roast — a weekly ode to the 15th century tradition in which loved ones gathered on Sunday to enjoy large joints of meat roasted over a spit for the ultimate comfort food experience. Contact a Lifestyle Manager to reserve your table.
Lady Legacy: Carla Henriques, Hawksmoor Group Executive Pastry Chef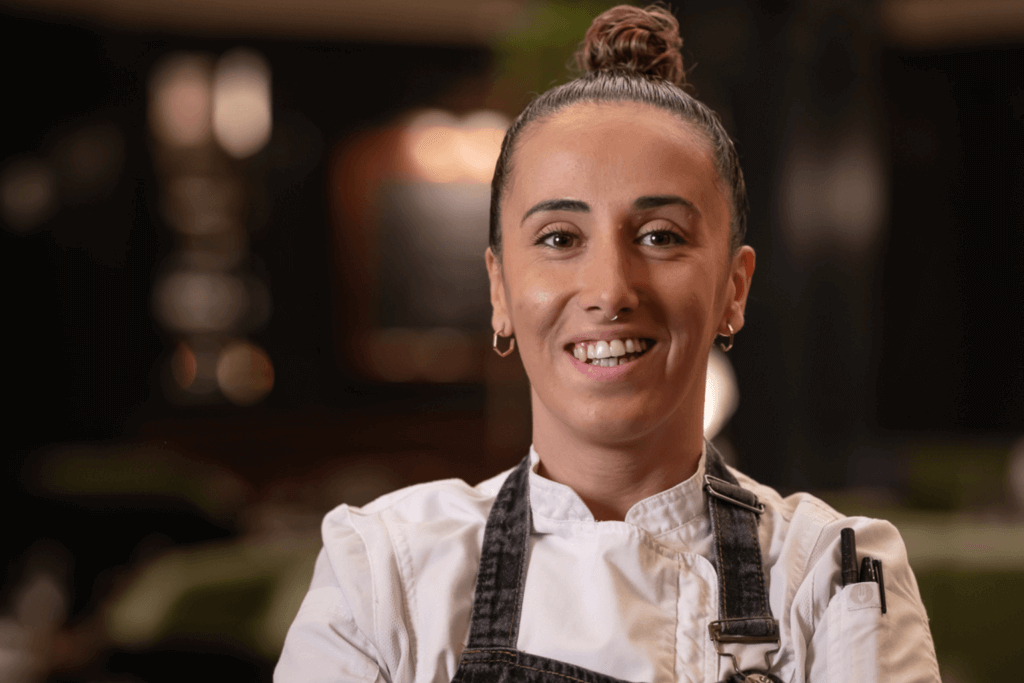 Name a fellow female chef that inspires you – professional or not trained.
Caroline Dargavel – she was my pastry chef in London at Scott's Restaurant. She is a very professional, super talented chef who took nobody for granted and focused a lot of efforts on teaching those around her. And, obviously, my mother who inspired me to be a pastry chef and gave me my start making pastries in my homeland of Portugal from a very young age.
Who's a public figure you would like to cook a meal for and what would you cook?
Ellen DeGeneres and Michelle Obama are two women I'd love to cook for (and am a very big fan of). They've worked so hard to do great things for all of us; I would foster conversation about sharing ideas and listening to their stories. My menu would center around the ocean, again drawing back to my roots in Portugal, where I would make a seafood bisque to start, move into a seafood platter, and then end with a Hawksmoor NYC original dessert: the Lemon Meringue Bomb.
Describe a magical night on the job – what are you cooking, drinking, listening to, etc?
A few years ago on International Women's Day, I had the pleasure of working at Hawksmoor Edinburgh. In honor of the day, the entirety of staff for that service were women and it was one of the most magical days of my life. We listened to some great 80s and 90s tunes, we drank English breakfast tea with milk as we were at work (otherwise it would have been a lot of bourbon) and we barbecued lots of meat.
It's your wedding night, what are you eating yourself?
I would have a never-ending seafood fountain, a lot of lechon (barbequed pig) and an ice cream truck where we combine sweet pies into many different flavors of ice cream.
Sweet or savory?
For obvious reasons I'm all about sweets (but I'm also aways craving savory, especially being at Hawksmoor). I spend my days creating and tasting everyone else's creations so the savory cravings are real!
Wine and Beverage Spotlight: Adam Montgomerie, Hawksmoor Bar Manager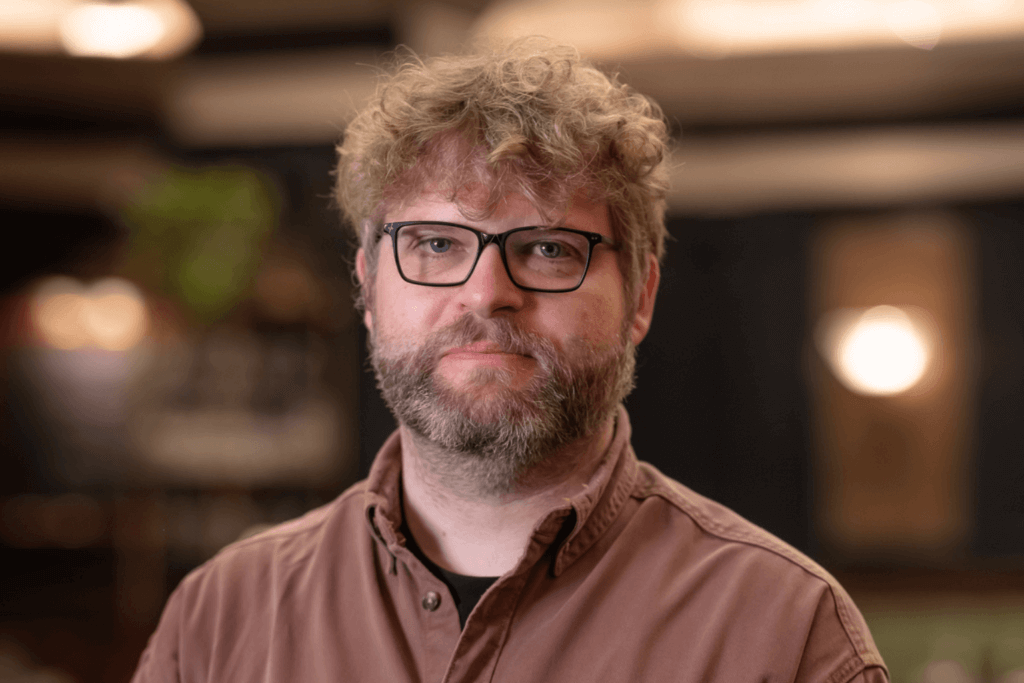 You're hosting a party and you need a bottle of wine that's a crowd pleaser. What are you pouring?
I'd be pouring a Beaujolais as it is one of the most versatile wines out there. It can work with so many different styles of food as well and is incredibly enjoyable to drink on its own. My favorite producer is Jean Foillard and I really love the Côte du Py.
Talk us through how you approach the beverage program at Hawksmoor and it's connection to the larger concept.
One of the things that first attracted me to work at Hawksmoor was the balance between incredible product, but also the relaxed and fun style of service. This has always stuck with me and it's also how I like to think about our beverage program.
We work a lot behind the scenes to make our drinks as delicious as possible using a variety of interesting and innovative techniques, but we keep the copy on the menu relatively simple and easy to understand. We want our drinks to be accessible and that idea of fun always has to be present.
What is your favorite trend in the beverage industry right now?
Honestly, I'm not big on trends, but I'm really enjoying how popular the Highball has become recently. Since opening Hawksmoor last year we've really championed the Highball as a style of drink and my two favorite examples would be the Mackinaw Highball (Bourbon, Cognac, Peach, Jasmine) and the La Mariposa (Tequila, Mezcal, Stone Fruit, Tonic).
Imagine it's your wedding night – what are you drinking?
I'm obsessed with Scotch so it would definitely have to be something pretty special. If money was no object, then I would probably choose either Springbank 25yo or Glenfarclas 40yo. There would also definitely be champagne involved!
Favorite Zero Proof cocktail recipe?
VERDANT SPRITZ
1 dash Saline Solution
1tsp Sugar Syrup (2:1)
1tsp Ginger Syrup
0.75oz Verjus
1oz Seedlip Spice
Top Fever Tree Lime & Yuzu Soda
Build in a spritz glass over cubed ice and garnish with a lemon twist.
Restaurant as a Pillar of Culture: Huw Gott, Founder of Hawksmoor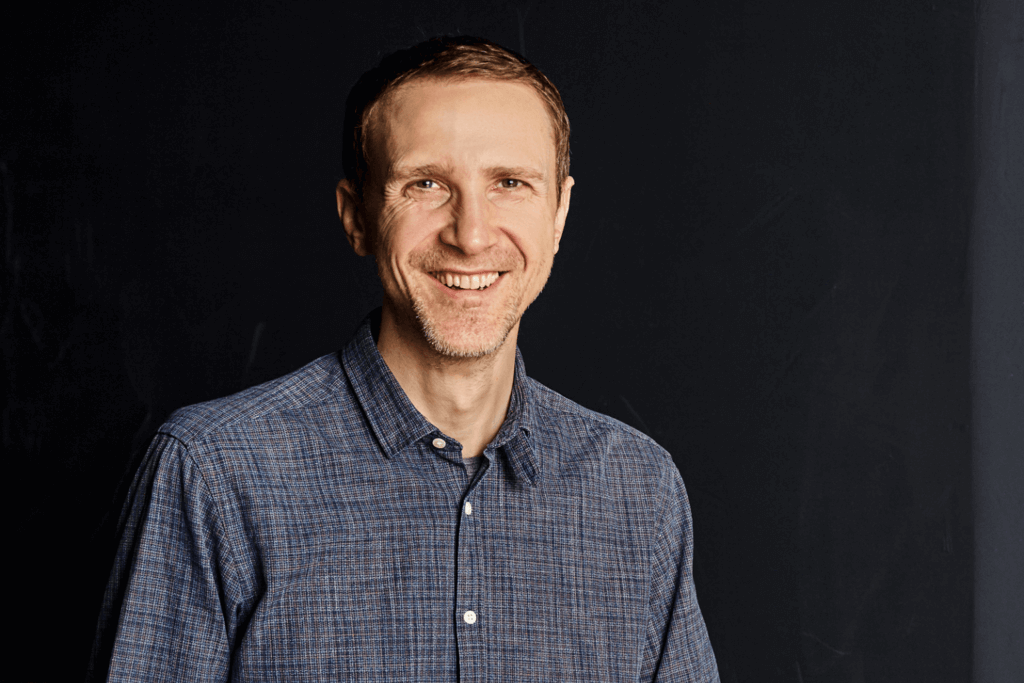 What does 'food as culture' mean to you?
'Everybody's got a hungry heart,' sang Bruce Springsteen. For us, food is about much more than fuel for the body.
It's a timeless, universal, fundamental way to bring people together. Friends and family eating, chatting, laughing. Creating sparks of warmth and cheer, and shared memories. Nourishing hearts and souls. And steak, as the ultimate celebratory meal, has a particularly special role. We aren't just feeding people, we're providing the context for life-marking and life-changing celebrations. It's a responsibility we take very seriously.
Our job is to deliver food and experiences that bring people together and live on in their memories.
How does your restaurants physical architecture impact your restaurant concept?
We hunt out heritage buildings with real character and warmth. Located in the grand Assembly Hall of the historic landmarked United Charities Building, we struck gold with Hawksmoor NYC. Our job was to bring this amazing space, which has been hidden away from New Yorkers for over a hundred years, back to life. Restoring the original fabric of the building and introducing new elements that look and feel like they belong, including antique furniture and lighting.
Our aim was to create a room and a restaurant that would become a New York institution, with a timeless lived-in feel. A new restaurant that has always been there.
Describe your approach to lighting inside of the restaurant? Is it important?
Lighting is very important! We spend a huge amount of time thinking about the role lighting plays in the atmosphere of the space, especially in heritage buildings with impressive architecture. We work with architectural lighting designers to enhance key features and we try to source original antique fittings from the building's time period. We're really happy with the original holophane lights in Hawksmoor NYC – nearly all of the decorative light fixtures are reclaimed, creating a unique atmosphere to the space.
What is the most celebrated dish on your menu?
Steak. Steak. Steak. In a range of shapes, sizes and cuts. All grilled over real charcoal. Beef, fire, salt. When it's as simple as that, the beef really has to be the best there is. We source all our all-natural beef from small farms where passionate farmers rear cattle out on open pasture. The animals are incredibly well looked after and never receive any hormones, steroids or antibiotics. The key to a great tasting steak is happy cattle.
We also put a huge amount of effort to make sure the rest of the menu matches up to the steaks. We want Hawksmoor to be a surprise favorite for non-beef eaters too, who might choose instead from a range of sustainable seafood or seasonal vegetarian dishes.
Questions nobody asks – how do you guys think about "bathroom styling" at Hawksmoor?
We feel that bathroom styling is all part of the experience. At Hawksmoor New York, the restrooms are in the basement and, on the route down, we used reclaimed tiles on the walls and floors (chips and all!) that, like the building, are over a hundred years old. Restrooms soaked in history.
Experiential Meals: Niamh Scott, Head of Hospitality at Hawksmoor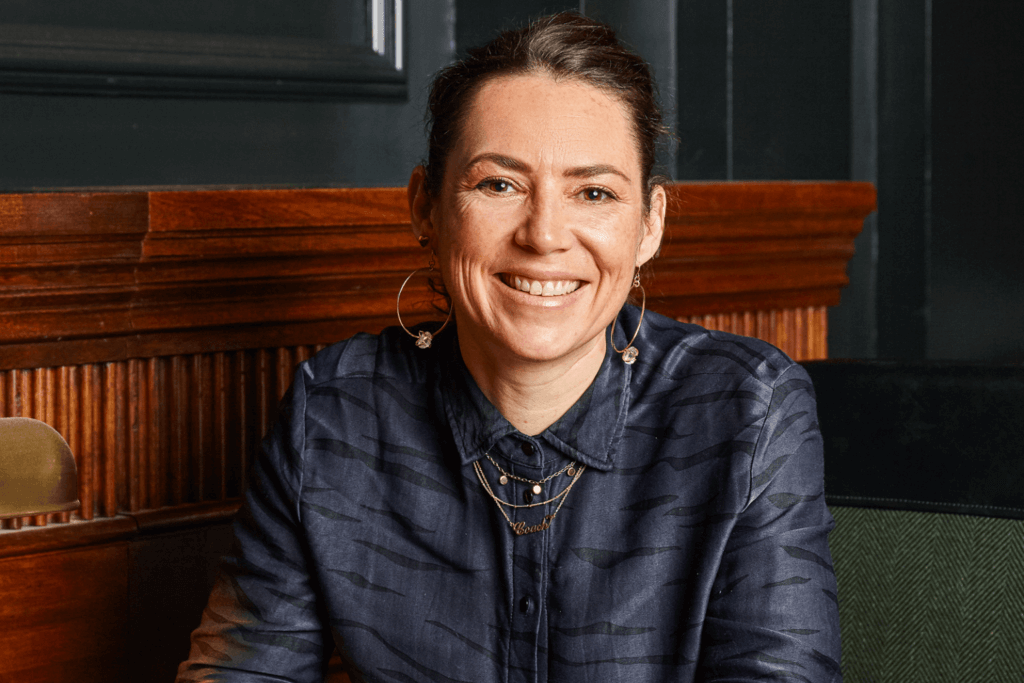 Describe the feelings you want guests to walk away with in 3 words.
Satiated. Happy. Eager (to come back).
What is the key ingredient to magic in the dining room?
Diversity in hospitality is imperative to creating magic in a restaurant. It means you get high standard service from everyone and is a different approach and experience given each members' personality. We want every individual who works with us to be able to have their personality shine through (it's part of the reason why we don't implement staff uniforms but rather encourage our team to wear what makes them happy…within reason!)
Name a song you always knew would be part of your restaurant experience.
Give Me The Night – George Benson.
If you could do anything, what would be the next experiment you'd want to try with your menus or the overall dining experience?
Fostering relationships with our guests is incredibly important to me, and the broader Hawksmoor team. I'd love to explore customer relations by bringing people together due to a shared interest (especially as it pertains to community / charity). This might take form in a canape party for our top regulars in which we introduce them to each other and a local charity / initiative.
Name a restaurant (anywhere in the world) that you've been wanting to try but haven't had a chance to yet.
Skiyabashi Jiro in Tokyo.
Hungry for more culinary Q&As? Read our blog, Feeding the Culture: Q&A with 6 US Chefs.