Northern Ireland is often overlooked as a holiday destination – but it shouldn't be. Today it's enjoying a new lease of life, with growing tourism – helped by the fact that much of the stunning landscapes featured in Game of Thrones were filmed here – and a booming food and cultural scene.
From breathtaking coastal drives, ancient sites and famous sporting locations, here are some of the best experiences Northern Ireland has to offer.
Leap along Giant's Causeway
The otherworldly landscape of 40,000 interlocking hexagonal basalt columns is the result of an ancient volcanic fissure eruption. Legend has it that this strange natural phenomenon once formed a bridge over the Irish Sea to Scotland. Northern Ireland's only UNESCO World Heritage site, Giant's Causeway is now run by the National Trust and boasts a state-of-the-art visitor's centre – but the best way to experience it is simply to explore the many coastal trails.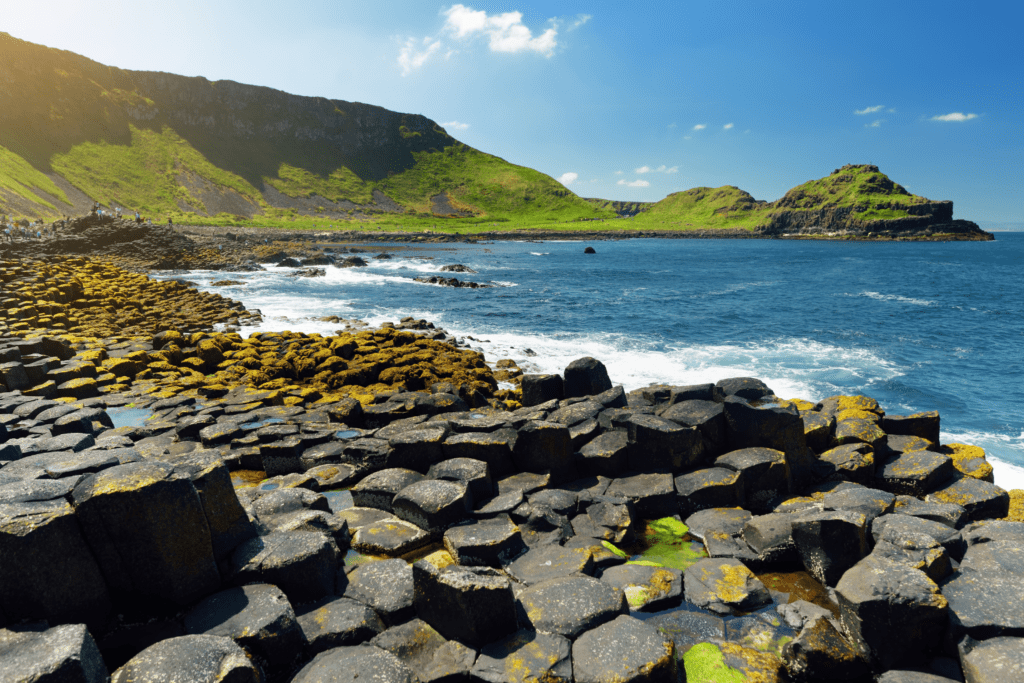 Walk the Mourne Wall
Designated an Area of Outstanding Natural Beauty, the Mournes is a range of granite mountains in County Down with stunning views over a landscape featuring reservoirs, forests and peaks – many of which will be familiar to fans of Game of Thrones. Fifteen of the summits are connected by the Mourne Wall, a drystone wall that stretches for almost 20 miles, defining a nearly 9,000-acre area and a great route to explore.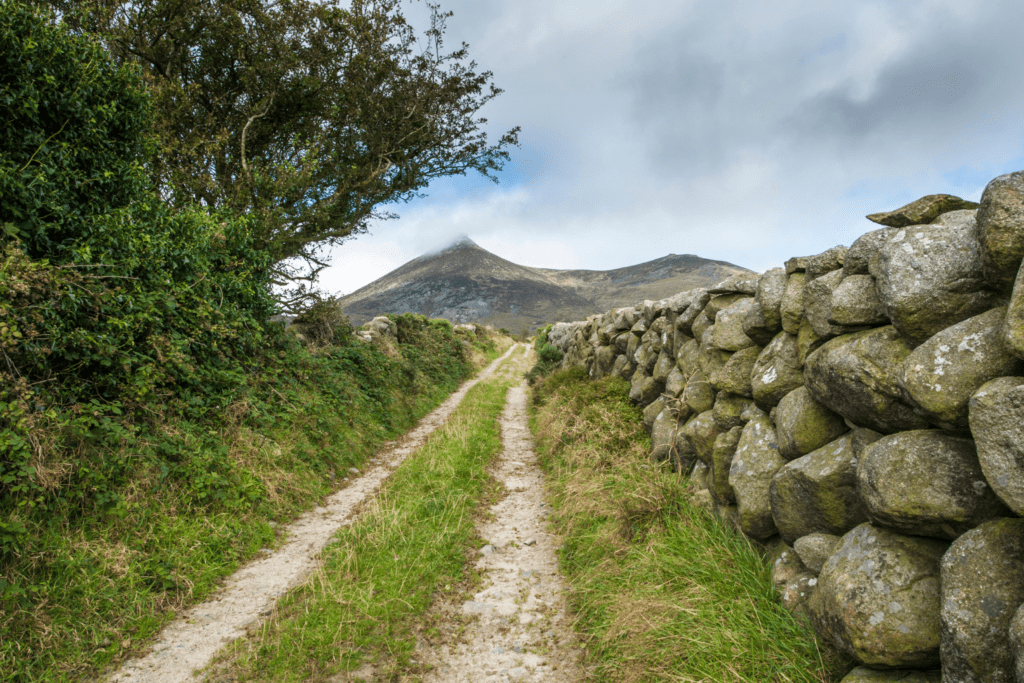 Discover Giant's Ring
This ancient stone circle, located at Ballynahatty just beyond the outskirts of Belfast, dates from the Neolithic period and is thought to predate the Egyptian pyramids. The henge is 180m in diameter, encircling an area of 6.9 acres, and is surrounded by a circular earthwork bank. At its centre is a Megalithic tomb, which has led to the theory that the Giant's Ring was created by an ancient cult that sanctified the dead.
Visit Stormont's Two Seats of Power
The imposing Parliament Buildings set within Stormont Estate (and consequently known to all simply as Stormont) forms the seat of the Northern Ireland Assembly. Just as impressive is the Gothic Stormont Castle, home to the Northern Ireland Executive and historically the official residence of the Prime Minister up until 1972. Both buildings are well worth a visit and a good place to learn more about the region's complex political history.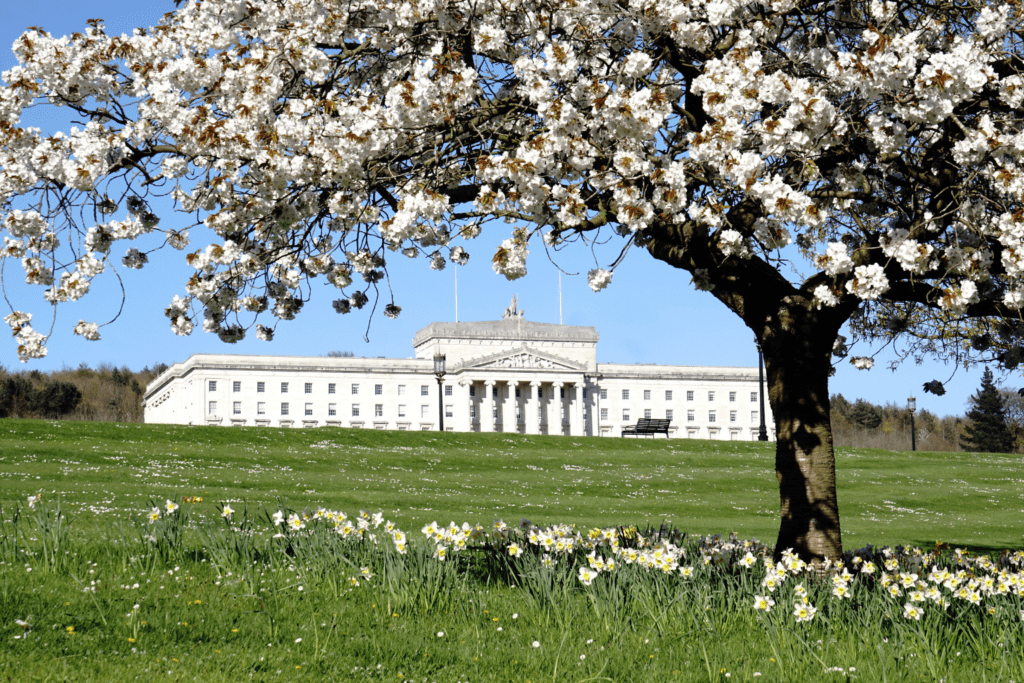 Soak up the atmosphere at The Crown
You can't go to Northern Ireland without paying a visit to several of its famous pubs – and there is none more renowned than Belfast's The Crown. Situated opposite the Europa Hotel (which locals note has the macabre honour of being Europe's most bombed hotel), The Crown's beautiful interior featured in the film Odd Man Out. It's well worth booking one of its distinctive booths to sample the local oysters and Irish stew.
Drive the Antrim Coast
Hailed as the Big Sur of Northern Ireland, the Antrim Coast and Glens is designated an Area of Outstanding Natural Beauty. The A2 road, known locally as the Antrim Coast Road, offers dramatic scenery along its nearly 240 coastal routes, stretching from Newry in County Down at its southern end to County Donegal and the border crossing near Muff. With breathtaking sea views for most of the way, it's the perfect drive to explore the country.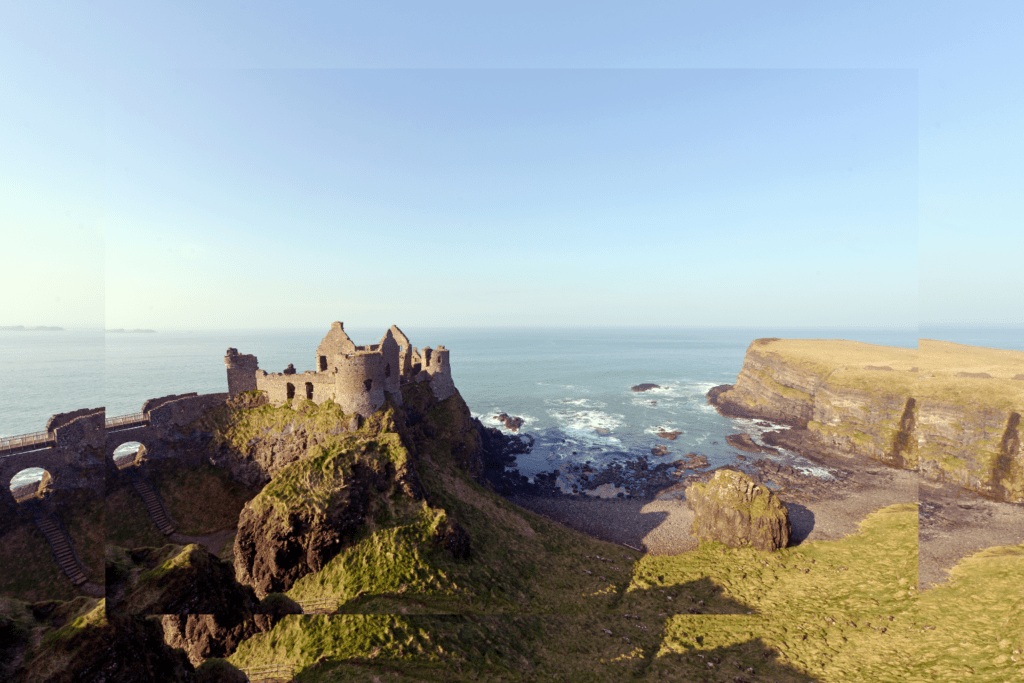 Play some of the best links courses in the world
Northern Ireland boasts golf courses that can be described as excellent by any yardstick – whether you prefer to measure how challenging the course is or how spectacular the views are. Royal County Down and Royal Portrush are two of the most famous – and oldest – in Ireland, both having hosted Open Championships. Scrabo Golf Club, meanwhile, is more accessible for visitors and offers stunning views over Ards Peninsula in County Down. Ask us to secure your tee times.
Go indoor skydiving
For a family-friendly activity in Belfast, head to We Are Vertigo in the Titanic Quarter – Ireland's only indoor skydiving facility. Taking place in a transparent, tubular-shaped wind tunnel, an instructor will show you how to "fly" above a fan generating wind speeds of up to 120mph – an exhilarating adrenaline rush without the need to jump out of an aeroplane to experience it.
Fish at Lough Erne
Lough Erne is actually two interconnected lakes of the River Erne near Enniskillen in County Fermanagh. It's not uncommon for winds to whip up sizeable waves on the larger Lower Lough, making it feel more akin to open sea than an inland lake. It offers some of the best coarse fishing waters in Europe, with good stocks of roach, bream, pike and brown trout, and even some sea trout and salmon.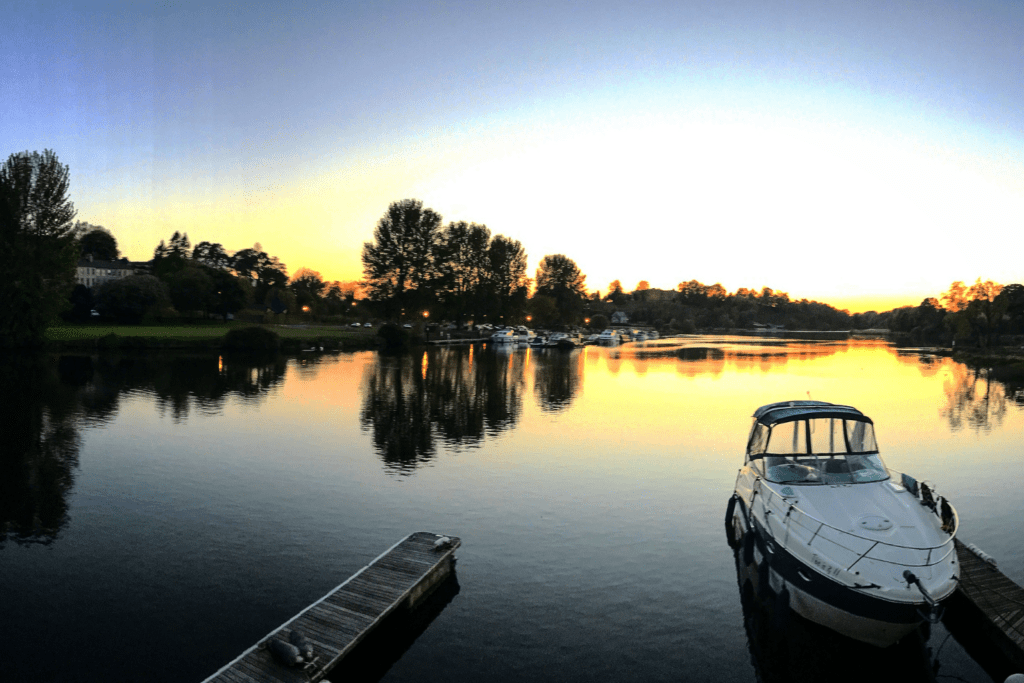 If you're planning a staycation in Wales, read our top 12 must-try experiences.