The central London enclave of Mayfair is one of the city's most affluent districts (it's the most expensive square on the Monopoly board for good reason), and the area's identity is shaped by the incredible designer boutiques, trendsetting restaurants, expensive jewellers and high-end art galleries that line the network of streets.
Bordered by four of London's most famous thoroughfares – Park Lane to the west, historic Piccadilly to the south and shopping hotspots Regent Street and Oxford Street to the east and north respectively – it's a self-contained area that deserves a full day of exploration. So, we've chosen a selection of shopping and dining highlights that'll take you from morning to night, and we're here to make more recommendations and plan every element of your trip.
To start your day, jump on the London Underground and aim for Green Park station – it's right on the edge of Mayfair, steps from your first port of call…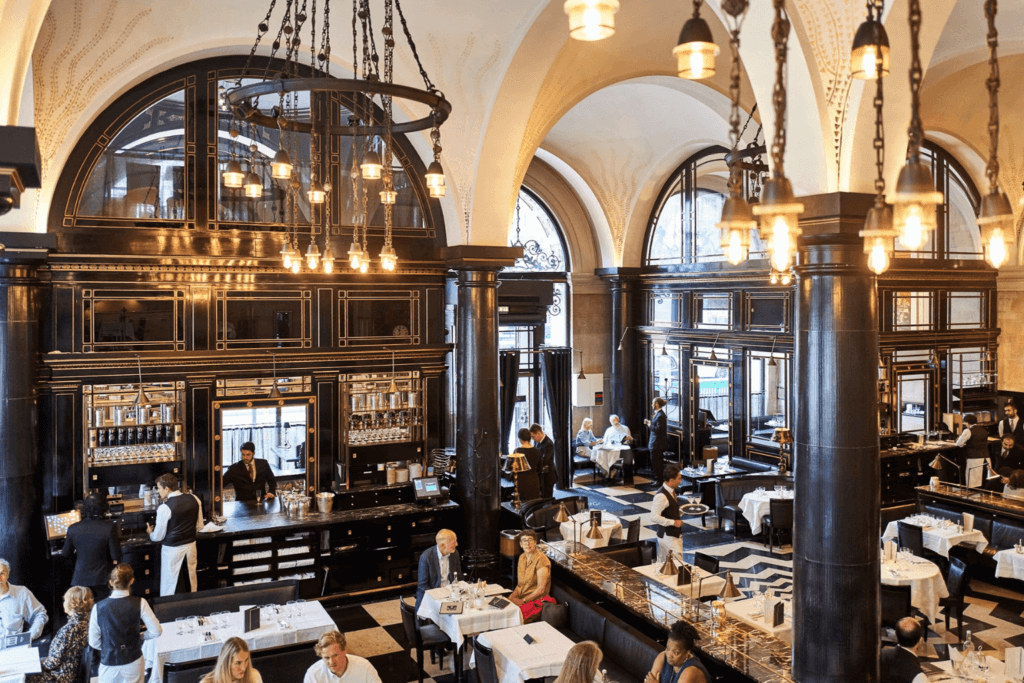 1. Breakfast at The Wolseley
A place of calm on busy Piccadilly, this grand café (pictured above) is one of London's great dining institutions and there are few better ways to start your day than getting comfortable at one of the corner tables with a steaming cup of coffee and plate of the excellent kedgeree. It's always buzzy and a fantastic place for people-watching – you may even pick up some wardrobe inspiration from the well-dressed clientele. It's a difficult reservation, but we can secure you a table.
2. Big-name designers on Old Bond Street
When you prise yourself away from the comfort of The Wolseley, cross the road to Old Bond Street where your arrival in upscale Mayfair will be obvious by the names that line the Georgian-fronted street. Jewellers like De Beers, Mappin & Webb and Cartier give way to fashion labels like Gucci, Prada and Stella McCartney as you head north towards New Bond Street. Keep a lookout for The Royal Arcade – this richly decorated row of stucco arches, glass curved bay windows and elegant columns is home to fashion and antique boutiques.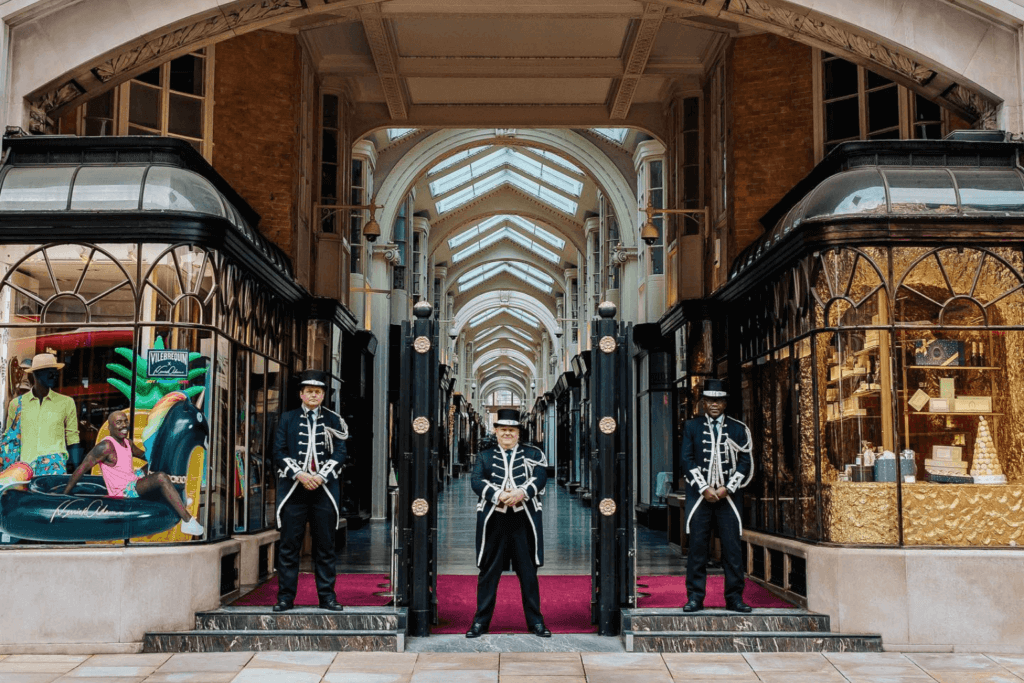 3. Vintage finds at Burlington Arcade
Established by the gentry for the gentry in 1819, this high-end shopping gallery (pictured above) was a precursor to the modern-day mall. The 40 shops that line the glass-roofed arcade include member favourites like Ladurée, Annoushka, Church's and Roja Parfums. Given the luxury boutiques, it's long been a magnet for thieves, and it still has its own police force. Known as the Beadles, you'll notice them patrolling in their Savile Row-cut uniforms. Don't expect any trouble, but just be sure not to whistle – this has been banned since Victorian times when it was a signal used by pickpockets.
4. Caffeine fix at Cecconi's
When you pop out the north end of the arcade, turn right and prepare yourself for a warm welcome at this buzzing all-day Italian restaurant (pictured below). The coffee is strong and comes courtesy of north London roasters Terrone & Co., and there's always a fantastic selection of freshly baked cakes. Become a member to ask us to secure you a window table to watch the world go by.
5. World-class tailoring on Savile Row
The world's most bespoke street has been shaping the way men dress for years, with stalwarts such as Henry Poole & Co and Gieves & Hawkes fitting and crafting suits for more than two centuries. There are also houses pushing things into the modern-day without compromising English heritage and artisanal spirit – drop into Drake's, Yuri & Yuri and Huntsman to see what we mean. If you'd like to book a fitting at any of the tailors on 'The Row', simply join Ten to get in touch with our team and we'll take care of every detail.
6. Lunch at Hakkasan Mayfair
It'll take a moment to adjust to the barely-there lighting as you descend into the subterranean dining room (pictured below), which sets the tone for one of the coolest and most sultry restaurants in London – a cocoon from the busy city above ground. The Chinese dishes are contemporary takes on traditional recipes, with whole Peking duck, baked abalone and chicken puffs, and scallop dumplings all stealing the show. Our Held Tables are essential here as the restaurant remains one of the area's most in-demand dining spots.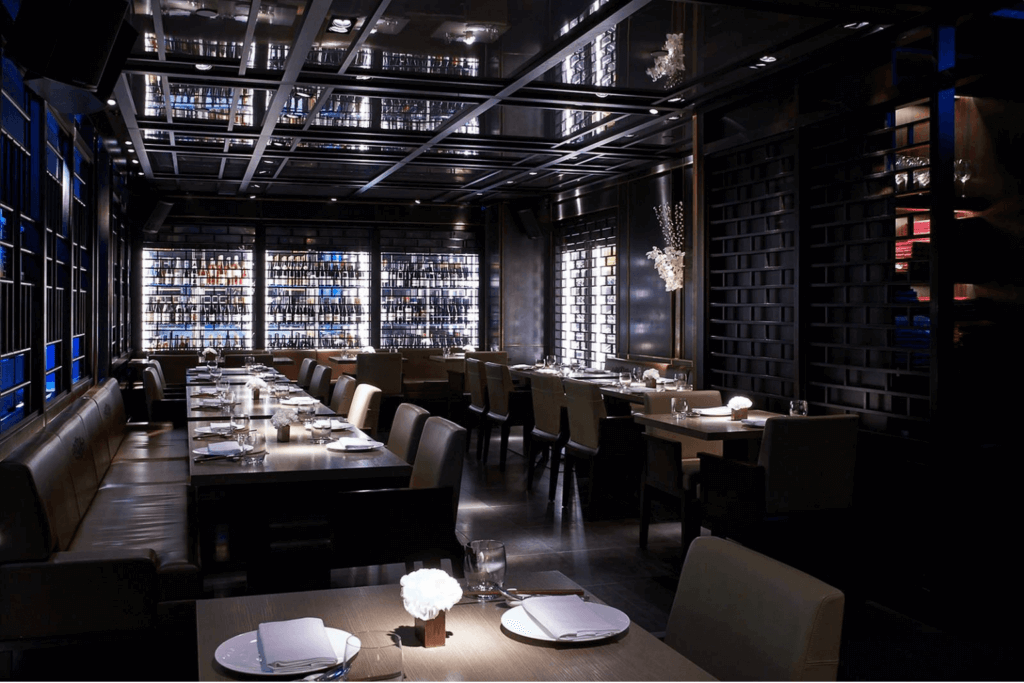 7. Fine craftsmanship on Mount Street
Like Bond Street, there are some very well-known fashion designers such as Balenciaga, Celine, Christian Louboutin and Carolina Herrera lining this thoroughfare between Grosvenor and Berkeley Squares, but it's for the more under-the-radar brands like Simone Rocha, Marni and Eskandar that many shoppers head here. For interesting homeware, check out Georg Jensen, Goyard and Frette, and don't miss Creed for some of the most intriguing fragrances on the market.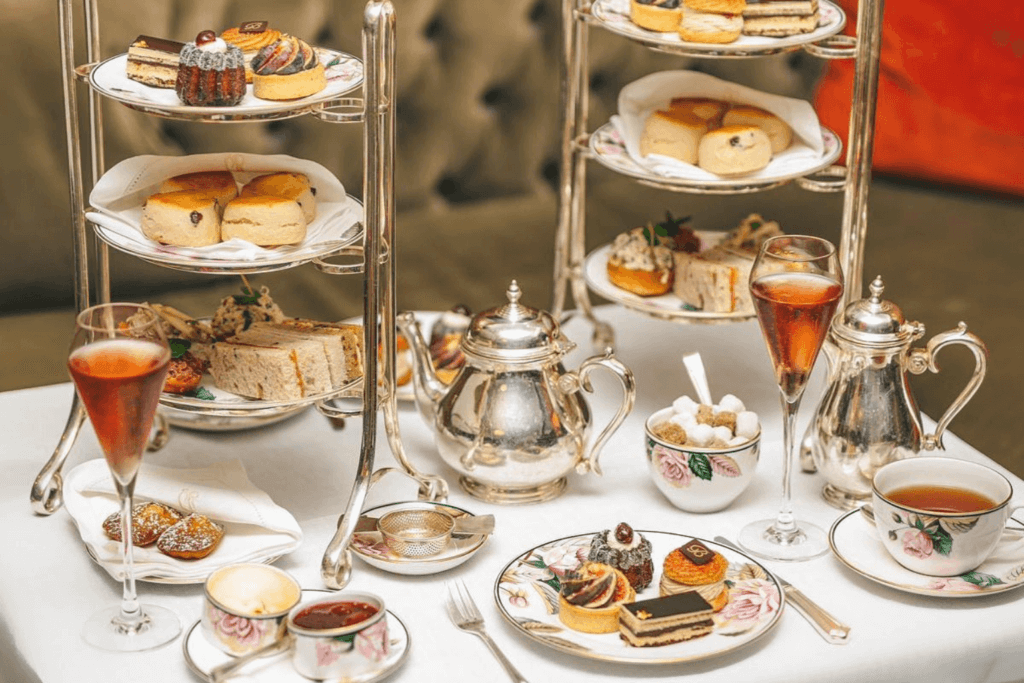 8. Afternoon tea at Brown's Hotel
Except for talking about the weather, queuing politely and the game of cricket, there are few things more typically British than afternoon tea, with its cucumber sandwiches, Earl Grey and warm scones with clotted cream. The Drawing Room at the legendary Brown's Hotel is a fittingly opulent spot to partake in tradition and we love the choice of 17 teas, live pianist and towering selection of freshly baked cakes, roulades and tartlets. Served between midday and 5.30pm, Ten Private Membership are here to book you your table.
9. Take in some art at the Royal Academy of Arts
If your legs can take it after an afternoon of shopping, we recommend heading back to Piccadilly to visit the hallowed galleries of one of London's most well-respected artistic institutions. Britain's first art school has been a hotbed of talent for more than 250 years and this summer it welcomes exhibitions from David Hockney, Tracey Emin, Edvard Munch and Michael Armitage – become a member for tickets.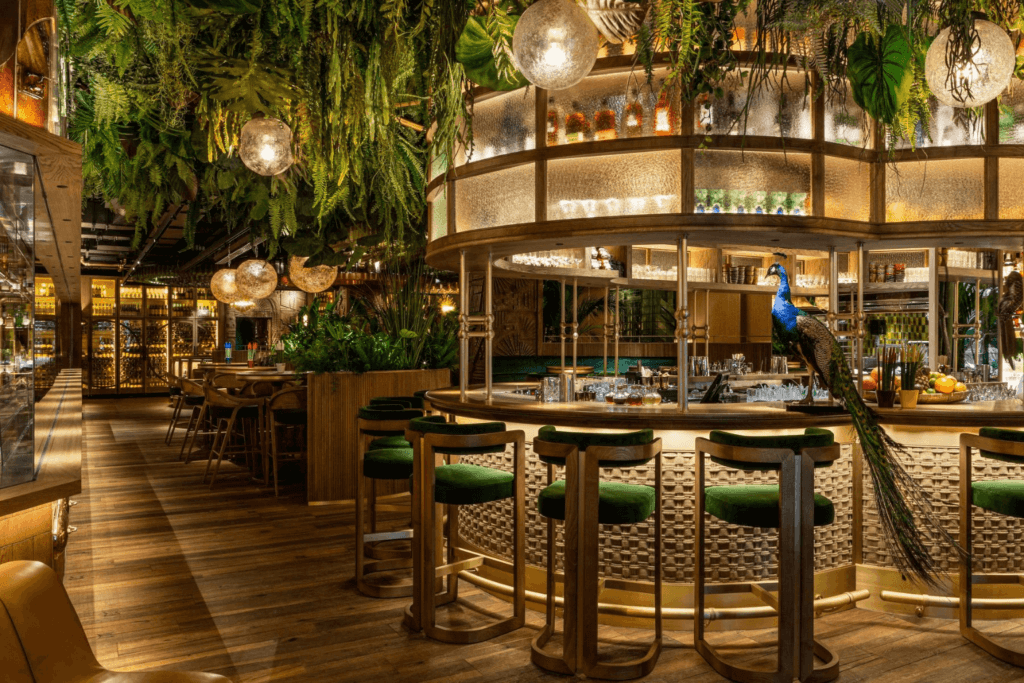 10. Dinner at Amazónico
Nearly two years into its reign on Berkeley Square, it's difficult to remember London's food scene without this Latin American-inspired standout (pictured above). The tropical dining room, inventive cocktails and exotic cooking prove to be a welcome retreat from the world outside. It's always buzzing, and you'll have a better chance of securing a table through us thanks to our contacts.
11. Stay the night at Claridge's
If you're going to make a night of it, the famed art deco hotel is a very wise choice. Its grand foyer and sweeping staircase make a memorable first impression, and the guest rooms and suites (pictured below) are among the largest in London, individually designed in shades of white, gold, pastel blue and silver. It's part of our Global Hotel Collection, which means you'll enjoy a range of member-exclusive benefits – join Ten to speak with our Travel team for full details and bookings.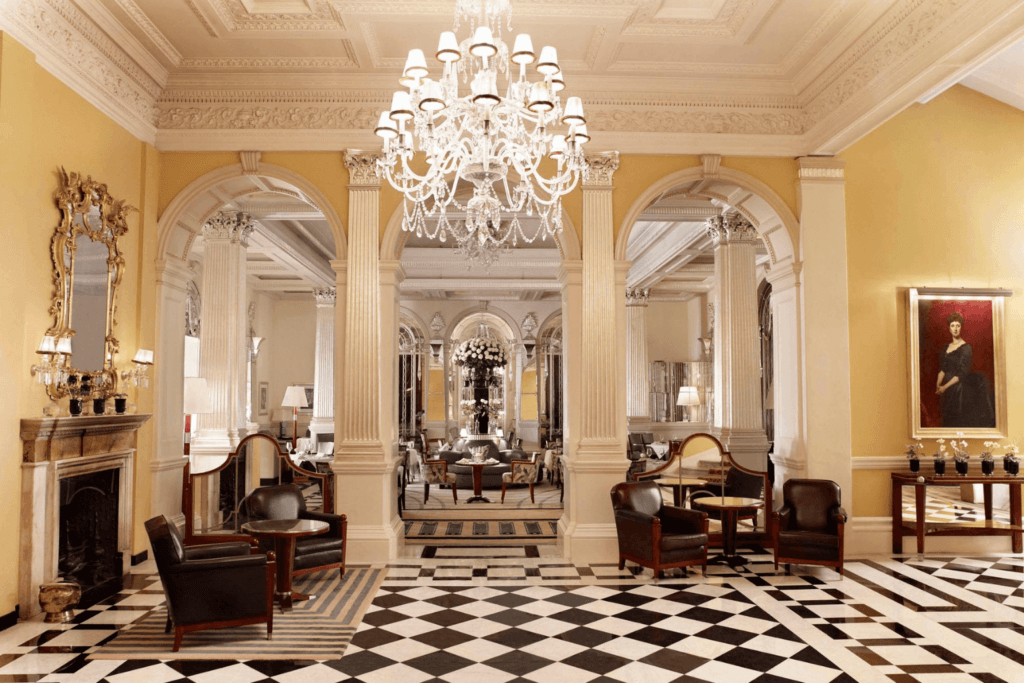 If it's interiors you're shopping for in Mayfair, visit our article on SS21 trends for inspiration before your big trip to Mayfair.