Get your culture fix with concierge
As the art world reopens to the public following the pandemic, there has never been a better opportunity to explore the great masters and the most exciting, up-and-coming talent of tomorrow – thanks to a host of major retrospectives, art exhibitions and fairs and new gallery openings over the next 12 months.
If you'd like to secure tickets, concierge is on hand to book them on your behalf, as well as plan every element of your cultural day out or weekend away. We can also connect you with art dealers or specialists if you're inspired to start or add to your own art collection.
Venice Biennale
Various locations, Venice, Italy
Until 27 November 2022
Postponed since 2020, the 59th Venice Biennale – arguably the art world's largest regular event – finally got under way this spring, and runs until late autumn. A showcase of the most interesting international art, this year's central exhibition is based around The Milk of Dreams, a book by surrealist artist Leonora Carrington. The key to Venice is to get lost in this magical city, discovering the various international pavilions to get a litmus test of where we are, and where we are heading next in art.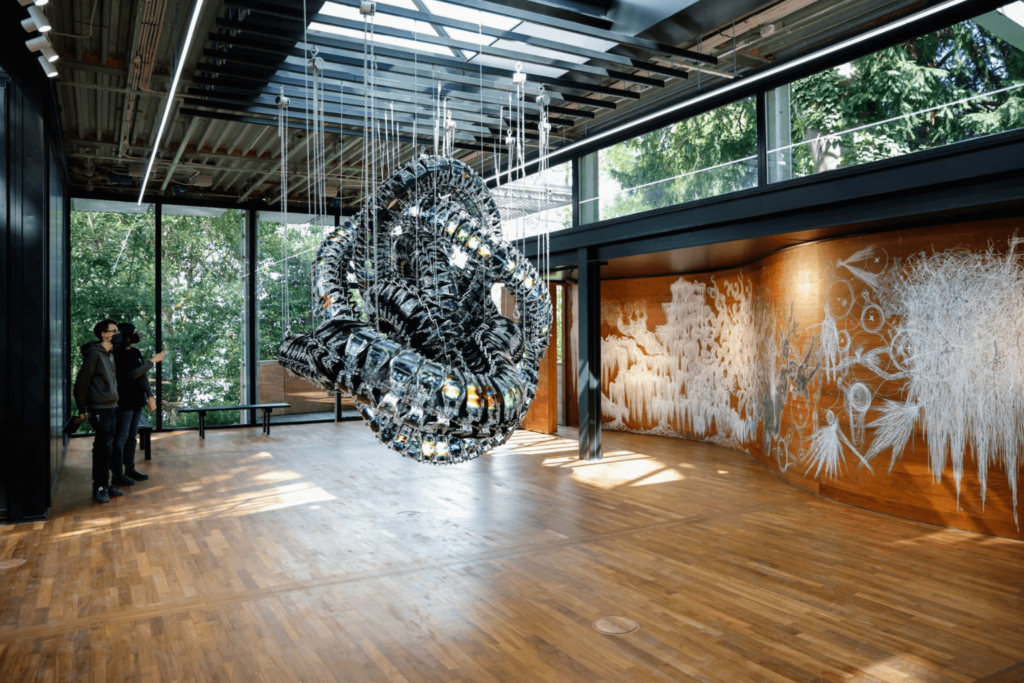 Walter Sickert
Tate Britain, London
Until 18 September 2022
London's Tate Britain has recently played host to several inspiring and ambitious shows (Cornelia Parker, which runs concurrently until 16 October, is well worth a visit). But this expansive reassessment of Walter Sickert, one of Britain's most influential artists, is nothing short of a revelation, positioning him as the missing link between Degas, Whistler (both of whom he trained under), and pop art. Francis Bacon and Lucien Freud both cited Sickert as a key inspiration, and his groundbreaking approach to nude portraiture, uncomfortably questioning the male gaze, prompted some to suggest he was Jack the Ripper (spoiler: he wasn't).
tate.org.uk/whats-on/tate-britain/walter-sickert
Gaudí
Musée D'Orsay, Paris
Until 17 July 2022
This show, marking the biggest retrospective of the Spanish architect and Art Nouveau pioneer held in France for 50 years, offers a full examination of Gaudí's vast body of work. From furniture details to his extraordinary design for the Sagrada Família in Barcelona, the sheer scope of his designs is breathtaking. The exhibition also explores his idea of Catalan Modernism in the context of the social, political and urbanistic upheaval of Catalonia in the late 19th and early 20th centuries.
musee-orsay.fr/en/exhibitions/gaudi-213307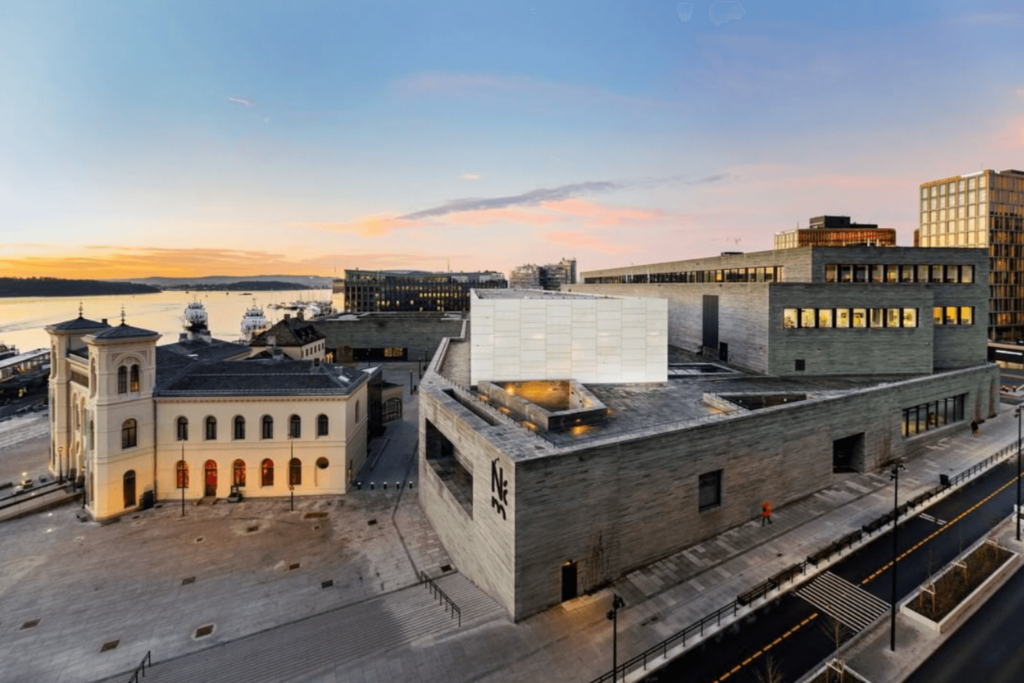 Oslo's National Museum of Art, Architecture and Design
Opening 11 June 2022
The opening of Norway's hugely anticipated new National Museum of Art, Architecture and Design finally takes place this June. Located in Oslo's St Olavs Plass, the vast and impressive 54,600-square-metre building, designed by German architects Kleihues + Schuwerk, houses over 400,000 works of art. The showpieces are undoubtedly the world-famous works by Edvard Munch, including The Scream and Madonna, but the collection also spans everything from architecture to the decorative arts. The inaugural exhibition in the central Light Hall will be dedicated to contemporary Norwegian artists selected from a nationwide open call.
https://www.nasjonalmuseet.no/en/
In The Black Fantastic
Southbank Centre, London
10 June to 4 September 2022
Writer and broadcaster Ekow Eshun curated this timely exhibition celebrating black popular culture 'at its most wildly imaginative, artistically ambitious and politically urgent'. It is bolstered by a series of live events and installations throughout the summer on the South Bank, encompassing art, music, literature, poetry and performance. Eleven contemporary artists will explore myth, science fiction and spiritual traditions, reimagining perspectives on race, gender and identity in the 21st century.
southbanklondon.com/events/southbank-centre/black-fantastic
Plastic: Remaking Our World
V&A Dundee, Scotland
29 October 2022 to 5 February 2023
From wonder material to global ecological threat, the story of plastic is explored with subtlety and depth in this expansive exhibition, co-produced by the V&A Dundee, Germany's Vitra Design Museum and MAAT (Museum of Art, Architecture and Technology) in Lisbon. Using product design, graphics, architectural examples and fashion items, the show takes the long view. It represents the achievements behind the invention of plastic, its transformative power, and its role as one of the world's most invasive forms of pollution, before considering how new technologies can help to find a viable solution.
vam.ac.uk/dundee/exhibitions/plastic
Johannes Vermeer
Rijksmuseum, Amsterdam
10 February to 4 June 2023
Incredibly, this is the first Vermeer exhibition to be shown in the Netherlands' most prestigious art gallery and it is set to feature a significant number of the Dutch master's work. As only 35 known paintings were left behind after his death, his work is rarely lent to galleries, but the Rijksmuseum has worked closely with the Museum Prinsenhof Delft (in Vermeer's birthplace) as well as other international galleries to present a fuller picture of his life and career. Newly restored works will be shown to the public for the first time, alongside well-known masterpieces such as The Geographer and The Girl with a Pearl Earring.
rijksmuseum.nl/en/whats-on/exhibitions/johannes-vermeer
Interested in contemporary art exhibitions? Read our interview with Art Basel's Esteemed 'Parcours' Curator, Samuel Leunenberger.