This Christmas will be a sigh of relief for most Ten members; an opportunity to reflect on a challenging year in the hope that 2021 will be a much better one for everyone. Regardless of your situation, the Christmas tradition of spreading good cheer and bringing joy to the world seems more relevant than ever in 2020. And despite the twists of fortune this year, we still have loved ones with whom to share the festive spirit. Ten has compiled this blog to spending Christmas together with your family or friends, whether that means clinking Champagne flutes and passing the roast potatoes, or going online to share an activity.
While it may be tempting to throw open your wreath-adorned doors to one and all this Christmas, it's important to continue following the government's precautionary regulations. Ten Private Membership is here to reduce the challenges of spending the festive season in the new normal, with online masterclasses, exclusive discounts, retail advice, and a library of guides and articles. If you would like more information on a topic covered here, become a member to find out how we can help create a memorable Christmas for adults and children alike.
Best Christmas movies, books & online events
With so many ways to get into the festive spirit at home, the rule of six need not put a dampener on Christmas. Watch a classic film, read about how the season's been celebrated in centuries past or attend an online masterclass on turkey carving. Ten will help make this Christmas your best yet, not just through the following recommendations, but also with our online events, exclusive offers and the knowledgeable advice of our lifestyle managers.
Christmas films
Get into the Christmas spirit by curling up in front of an unashamedly sentimental festive flick.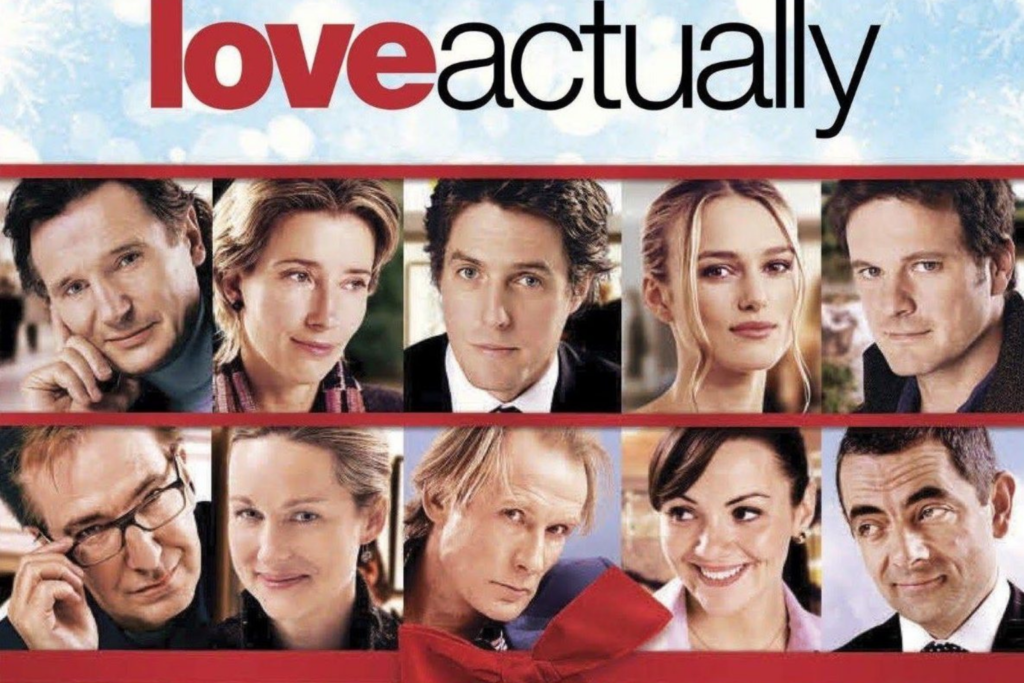 Love Actually (2003)
Richard Curtis' quirky romcom has become as much a part of the British Christmas as turkey and mistletoe. Follow the heart- warming adventures of the Prime Minister (Hugh Grant), an aged rock star (Bill Nighy), Keira Knightley's Juliet and a cast of loveable characters, who converge on Heathrow arrivals in the epilogue.
Seen it? See how they did festive nostalgia in the golden age of Hollywood with It's a Wonderful Life (1946).
The Muppet Christmas Carol (1992)
Everyone from Patrick Stewart to Fred Flintstone has tried the role of Scrooge in Dickens' festive fable, but for family- friendly zaniness, Michael Caine is unbeatable – if a little upstaged by the cast of muppets. Kermit the Frog plays Scrooge's long- suffering clerk, Bob Cratchit, in Jim Henson's musical.
Seen it? Swap Scrooge for Seuss with Benedict Cumberbatch's animated green grouch in The Grinch (2018).
Edward Scissorhands (1990)
Johnny Depp stars in this gothic fairy tale about a Frankenstein-style orphan looking for love in a brightly painted suburban Christmas landscape. The first and best of Depp's collaborations with director Tim Burton, its message of universal acceptance is in tune with the Christmas spirit.
Seen it? Try Burton's dark animation about a Halloween king in Christmas Town, The Nightmare Before Christmas (1993).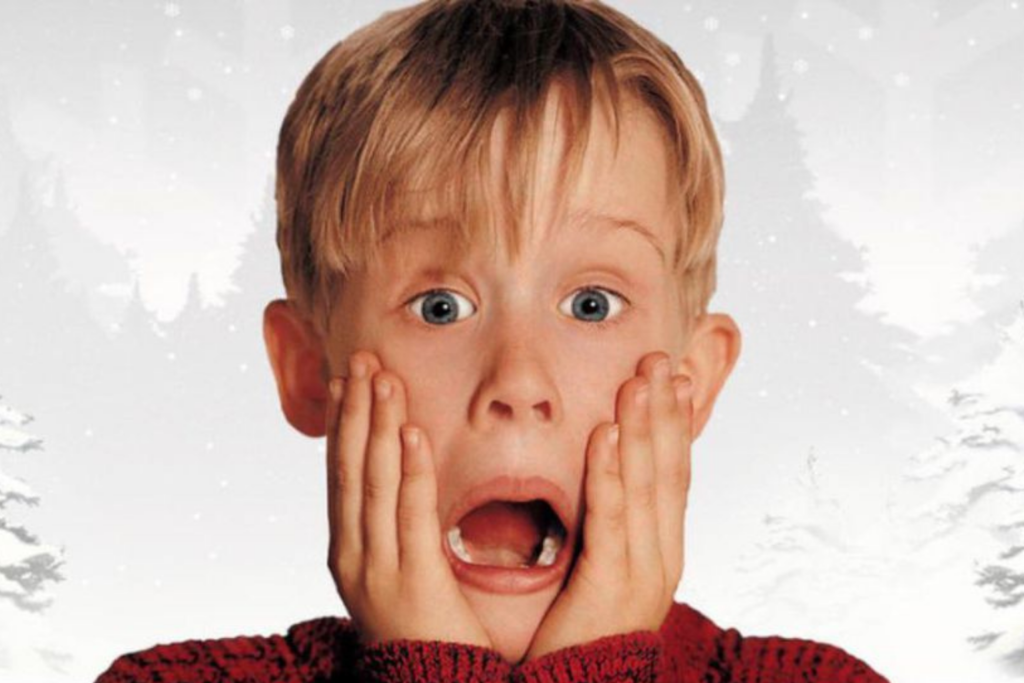 Home Alone (1990)
The sight of nine-year-old Macaulay Culkin brandishing an air gun is wired into Generation X's cultural DNA, thanks to director John Hughes' Christmas comedy. Accidentally left at home while his family holidays in Paris, young Kevin McCallister fends off two hapless burglars.
Seen it? Chuckle at the misadventures of Will Ferrell as one of Santa's elves in Elf (2003).
Die Hard (1988)
With the young Bruce Willis' musclebound cop fighting a squadron of baddies led by Hans Gruber (Alan Rickman), this action classic has spawned four follow-ups and a possible TV series. Lovelorn John McClane goes looking for his estranged wife on Christmas Eve and finds several German terrorists.
Seen it? Watch Steve Martin and John Candy try to get home for the holidays in Planes, Trains and Automobiles (1987).
Festive books
Writers have long turned an analytical eye to the yuletide festivities, rejecting mince pies in favour of more serious fare. The following masterpieces all have festive scenes, and are excellent reads when it's time to surrender the TV remote to your Christmas companions.
For more literary suggestions, become a member to read our guide to the 80 best novels of all time.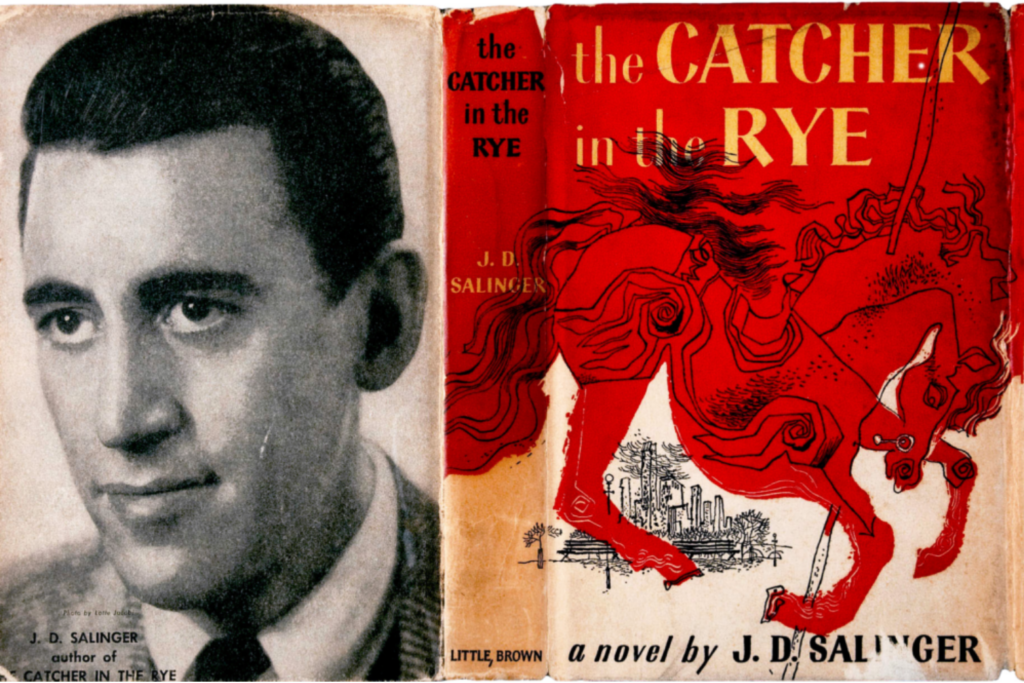 The Catcher in the Rye – JD Salinger (1951)
Salinger's acutely observed rites-of-passage novel is an unlikely Christmas choice with its teen angst, but its setting of yuletide New York is as memorable as its classic opening line. The book turned protagonist Holden Caulfield into an evergreen anti-hero poster boy for generations of intellectual rebels.
Brideshead Revisited – Evelyn Waugh (1945)
Illicit passion and religious devotion collide in Waugh's epic novel charting protagonist Charles Ryder's complicated relationship with the wealthy, dysfunctional Flyte family. Its famously curmudgeonly author gives Christmas a melancholy spin, redeemed by the book's pervasive Downton Abbey-style nostalgia.
The Wind in the Willows – Kenneth Grahame (1908)
Grahame's enduring paean to rural England chronicles every season on the riverbank, but its scene with carol-singing field mice in Mole's burrow is one of the most moving. The story of Mole, Rat, Toad and Badger, four Edwardian country gents in animal form, is good enough to distract kids from Christmas TV.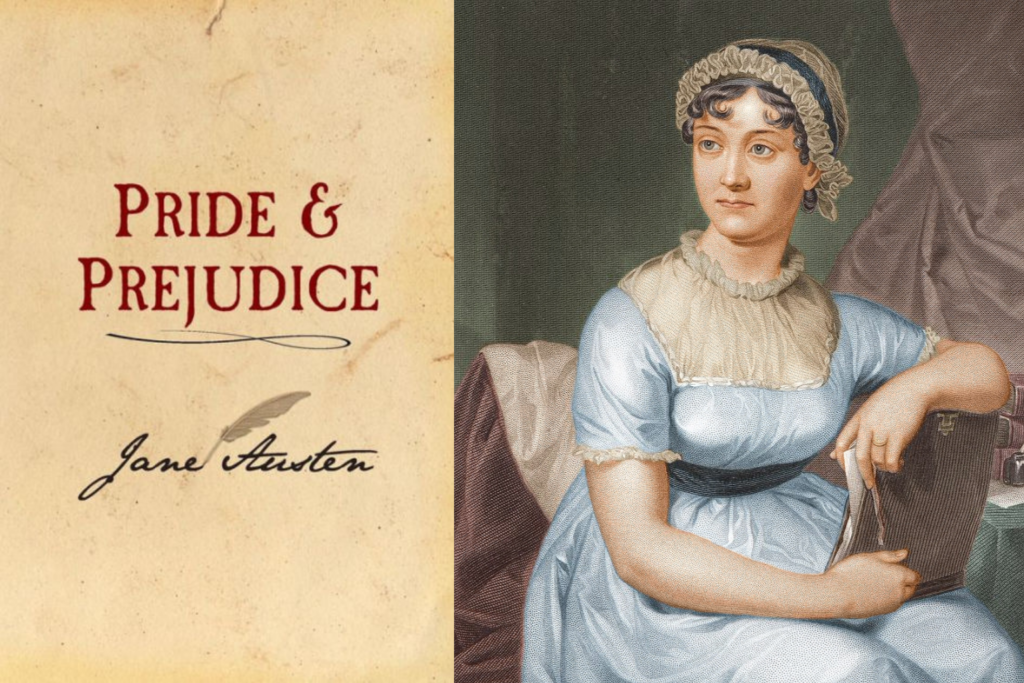 Pride and Prejudice – Jane Austen (1813)
There is something innately festive about Austen's wittiest romcom, with its balls and betrothals, and it has inspired latter-day literary and celluloid follow-ups set at Christmas. Spirited protagonist Elizabeth Bennet's acerbic observations on manners, money and marriage fuel this tale of Regency England.
Wuthering Heights – Emily Brontë (1847)
Move over Scrooge: Christmas on Brontë's bleak Yorkshire Moors ends with Heathcliff throwing "a hot tureen of Apple sauce" at Edgar Linton and getting flogged. The saga of doomed love, obsessive jealousy, bitter betrayal and pan-generational revenge stars the arrogant, wounded Heathcliff.
Online events
Putting books and films aside, there are other ways to put yourself in a festive mood. Create a wonderful atmosphere with low lighting and scented candles, then enjoy our masterclasses and offers. Whether it's learning how to make a wreath or choosing a gift for a special person, Ten offers many routes to an excellent Christmas. With decades of product experience between them, our lifestyle managers can recommend the best purchases for an important event.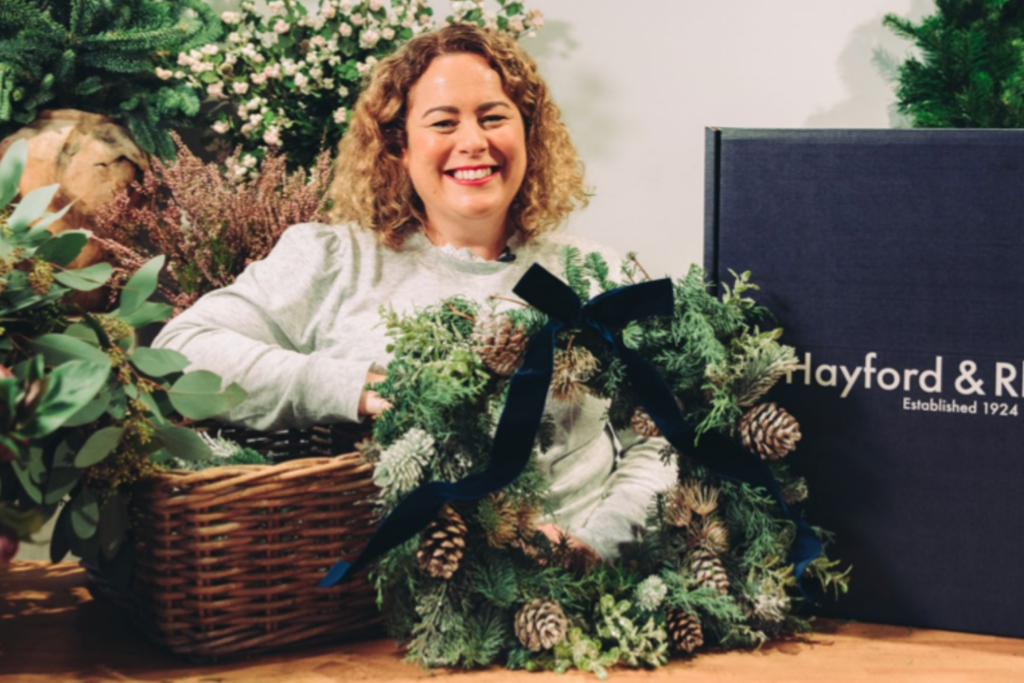 Wreath-making masterclass
Add the finishing festive touch to your home with a wreath on the front door. Ten have partnered with Hayford & Rhodes, one of London's most successful floristry companies, to offer a wreath-making masterclass online. Joanna Rhodes breaks down the traditional moss-based Christmas wreath and guides members on how to recreate this classic look at home.
Turkey-carving masterclass
Sharpen the knives and get ready to carve up a feast on Christmas Day. We have partnered with Savernake and The Ethical Butcher to bring us an turkey-carving masterclass with Michelin-starred chef Adam Gray. The executive chef at London's Devonshire Club, Gray will take members through traditional and non-traditional carving methods. If lamb appeals more than turkey, we are also offering a masterclass on making Herdwick lamb with beetroot and Jerusalem artichoke, taught by Mark Froydenlund of Knightsbridge's Marcus restaurant.
Christmas shopping
Ten have organised several exclusive offers to help get members in a festive mood and find the perfect gift for a special person.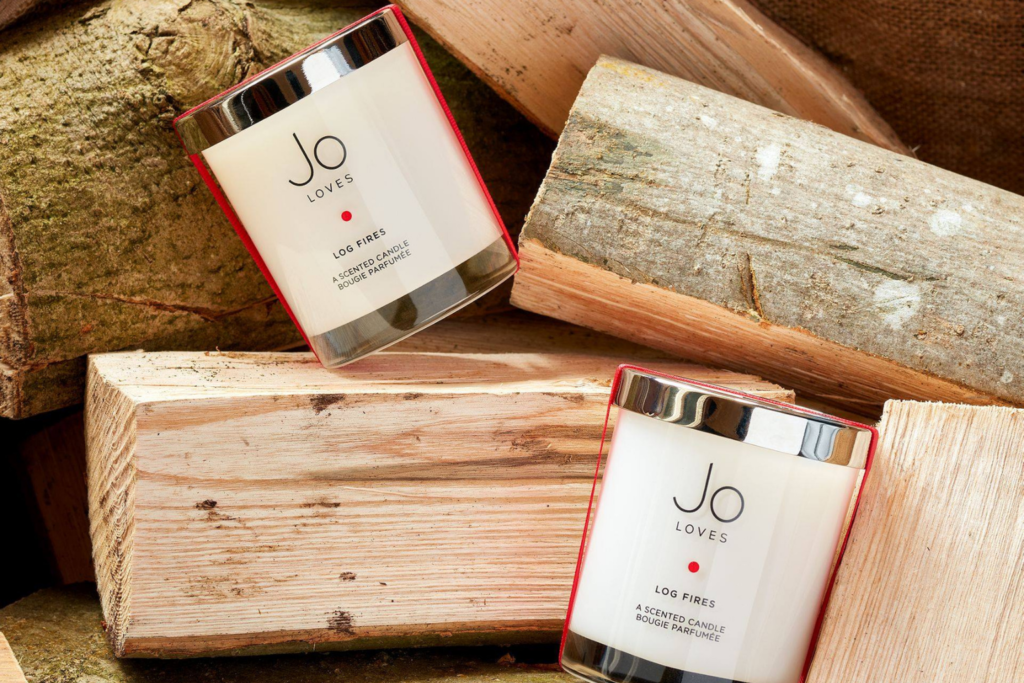 Smells like Christmas
Evoke happy Christmas memories by filling your home with festive scents. Peppermint, vanilla, cinnamon and cloves are all good olfactory choices, while scented candles have the additional benefit of giving your mantelpiece a warm glow. We've partnered with Jo Loves to offer an exclusive 30% discount on the luxury fragrance brand's delectable Plum Pudding and Log Fires home candles. Become a member to access this discount.
December retail
While Christmas is about a lot more than gifts, selecting the right presents and giving them to loved ones is part of the fun. Ten's present- perfect offers include a 25% online discount on Aromatherapy Associates' essential-oil-based bath, body and face-care products. Crafted with all- natural, ethically sourced ingredients, the products are expertly blended for a sensorial spa-like experience that you can enjoy without leaving home.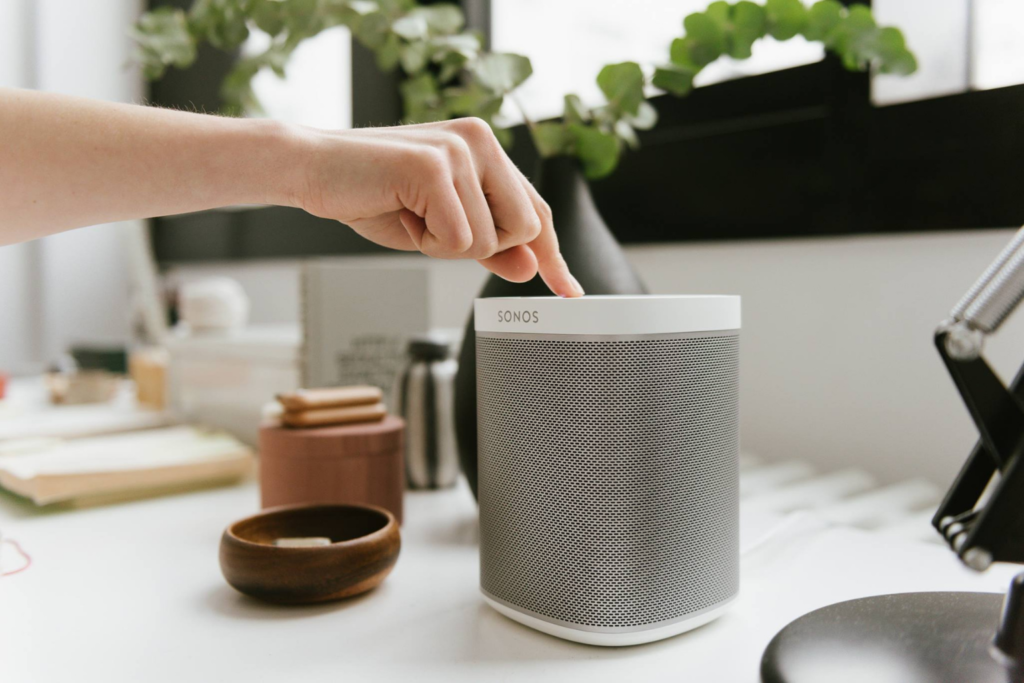 Festive songs
Jingle bells, it's beginning to look a lot like Christmas. Available free or as an ad-free Premium package, Spotify has a bulging stocking of Christmas playlists with Slade and all the feel-good hits. If you normally listen through your phone, turn the tunes into background music with one of these portable bluetooth speakers reviewed by What Hi-Fi? magazine. We are also offering a 15% discount on Sonos speakers.
Create Christmas at home
Having filled yourself with festive cheer through our online events and suggested movies, share the Christmas spirit by creating a cosy atmosphere at home. Ten has exclusive access to the best services and products for making this a celebration to remember. Despite the challenges of post lockdown life, a mixture of old- fashioned craftwork with a well-stocked pantry and some creative food and drink will create a magical environment. After that, just add family, friends and Bing Crosby.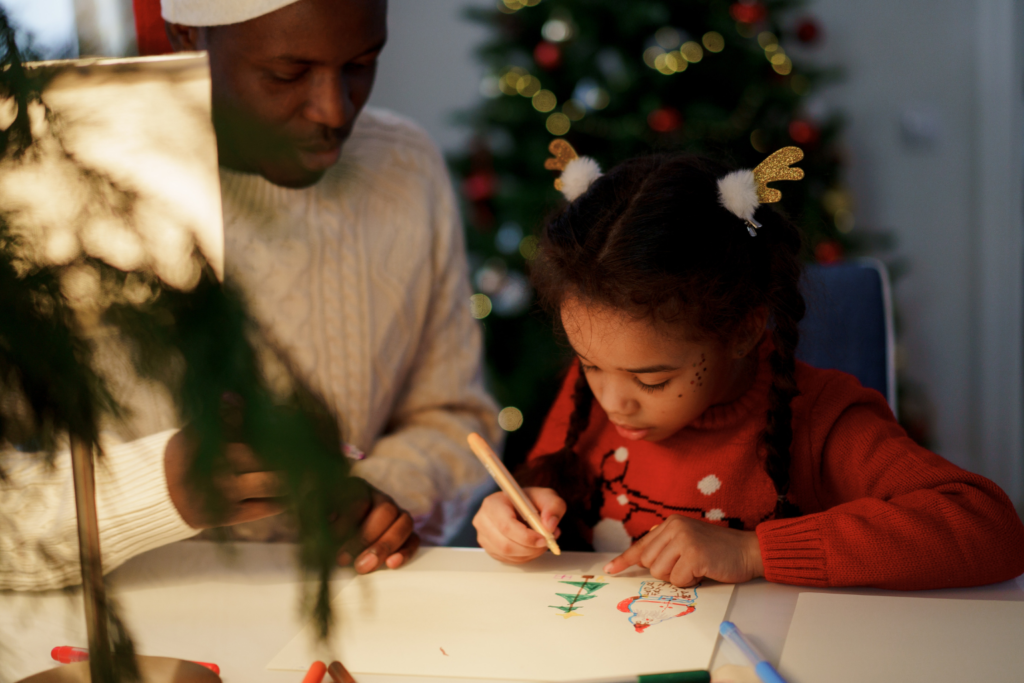 Arts and crafts at home
A house can never have too much seasonal decor, and making the cheerful hangings is a fun activity for the family. Homemade also has more personality than shop-bought, so get out the scissors and glue. Straightforward ideas include paper chains, cut- out paper snowflakes, pine cones with painted tips, stockings embellished with felt and Christmas cards hung on crisscrossed string.
Ten tip: For a festive display, hang Christmas cards vertically or in a wreath by affixing them to red strips of ribbon or paper on a wall or door.
Stock the cellar
Filling the larder and the wine racks in readiness for Christmas is a satisfying part of the holiday, filled with the promise of epicurean pleasures to come. To get our members started, we are offering three exclusive cases from Surrey wine merchant Les Caves de Pyrene. The bespoke cases include wines suitable for gastropubs, restaurants and Michelin-starred menus respectively.
Ten tip: Paint empty wine bottles as Santa, Rudolph and snowmen for a quirky display (glitter is optional).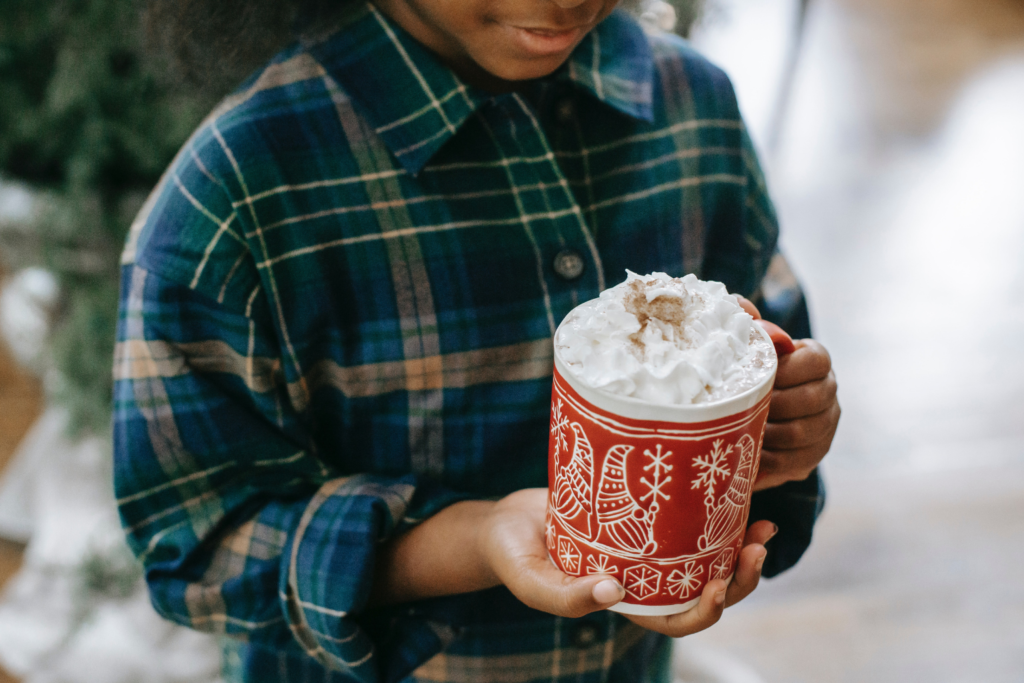 Stir the cloves
Get busy in the kitchen: mix some house drinks, simmer a pot of mulled wine (using fruit juice for a non-alcoholic version) or make luxury hot chocolate with our 30% discount on Cocoba's sweet treats, such as marshmallow-filled hot chocolate bombes. To create festive cocktails, we are offering members exclusive access, preferential pricing and complimentary delivery on Pernod Ricard's invitation-only Discover the House platform, which includes tipples such as Chivas Regal.
Ten tip: Check out the Chivas websites for recipes and videos for mixing cocktails such as the classic whisky sour.
Reboot the tree
After a few years spent between fir branch and storage box, Christmas tree decor can look more tired than a turkey on Boxing Day, so lend the tinsel some new sparkle. Creative tree touches include pine cones with coloured cotton-wool pompoms, hanging soft fairy lights instead of gaudy Christmas lights, limiting baubles to a couple of shades or even a monochrome palette, and swapping the metal for ribbons.
Ten tip: Ensure a healthy tree by keeping it well watered and placing it away from the roaring fire and other heat sources.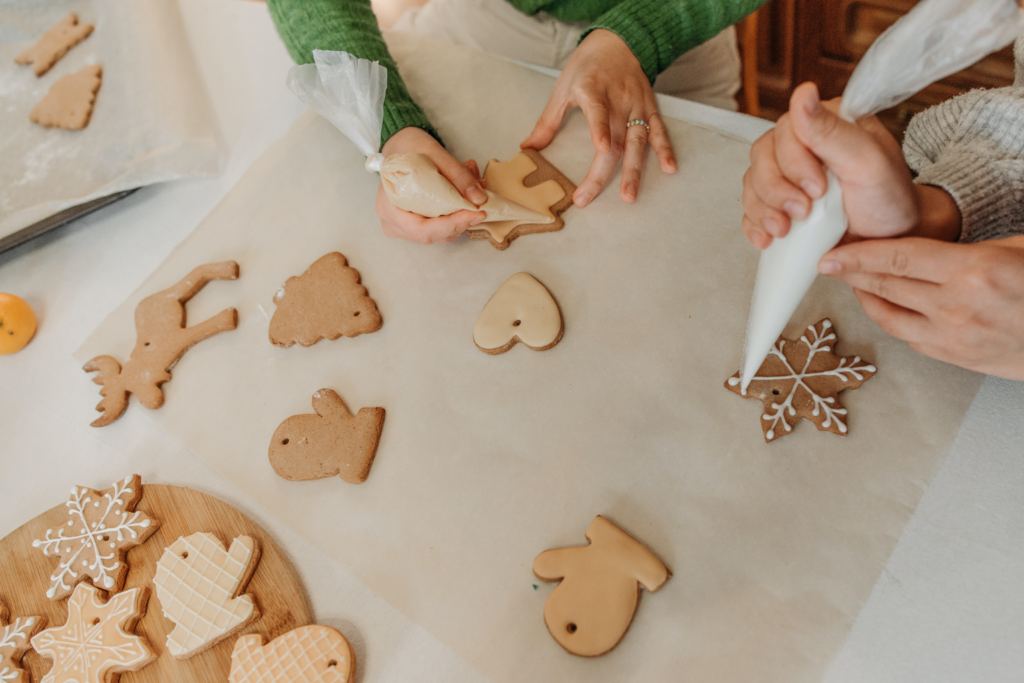 Festive treats
Enjoy a sweet Christmas tradition by baking gingerbread stars, gingerbread penguins decorated with black and white fondant icing or sugar paste, or even a gingerbread house. Biscuiteers has a cheerful DIY gingerbread house kit, which includes a pre-baked gingerbread flat pack, icing piping bags and more to build a Hansel and Gretel cottage. We are offering members a 20% online discount with Biscuiteers.
Ten tip: Royal icing (egg whites, lemon juice and sugar) stores well. Add a drop of water or lemon juice to thin, and sifted powdered sugar to thicken. Practise piping on baking paper.
Drinks on the house
Many of our members will avoid the usual round of festive hobnobbing this year, but that doesn't preclude celebrating with close family and friends. To ensure members are ready to serve the bubbly, Ten are offering exclusive discounts of up to £147 on three mixed Louis Roederer Champagne cases from The Finest Bubble. The triple- magnum and tasting cases both include the flagship Cristal cuvée.
Ten tip: Mix a Buck's fizz with two parts bubbly to one part orange juice, or a mimosa with equal measures, and garnish with curls of zest.
Quality time with family and friends
Once the delicious food and drinks are taken care of, there are many other ways to ensure a successful Christmas party. As well as the old rules of making sure everyone has a full glass and an overflowing plate, games are a great way to bond the generations. Become a member of Ten Private Membership for PDF guides and our lifestyle managers' suggestions on games new and old for adults and children alike.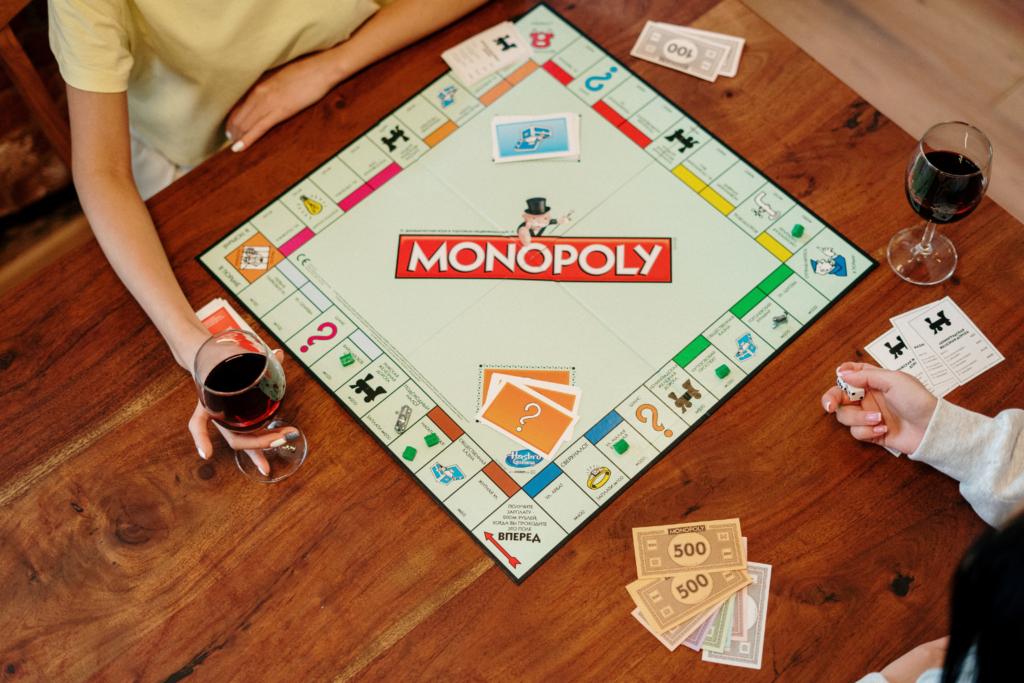 Family games
Board games range from the beloved classics to convivial contemporary challenges, and we've rounded up the 30 best of all time in our guide. Whether it's Monopoly, Scrabble or Santorini, they are a surefire antidote to postprandial fatigue and the perfect way to bring family together. Become a member to access our guide.
Another way to encourage pan-generational teamwork is a good old fashioned puzzle, so dig out that 1,000-piece jigsaw. Hamleys has Ravensburger puzzles from 3D Big Bens to 2,000-piece world maps, and many more games besides.
Guess the mime
Encourage the family to put down their digital devices, turn off the Christmas TV specials and bond over some old-fashioned parlour games. Charades is the classic in which participants have to mime movie titles and so on for their teammates to guess. Children will enjoy a chocolate coin hunt, inspired by the time-honoured Easter egg hunt. Hide chocolate coins around the house for the kids to collect in a Christmas stocking.
Sharing memories
Get your family's creative juices flowing, along with the happy memories and funny anecdotes, by collating scrapbooks or photo albums. Make the most of having everyone in one place and sort through old photos, building collections themed around family members or fondly remembered events.
Scan your old pictures into your computer to create digital copies that can be shared easily with family and friends, and become a member to take advantage of our exclusive 20% discount on Papier's personalised photo books and prints. Select images from your phone, computer or social media account and use the easy online editor to choose layouts, customise text and add filters. There's a choice of book sizes and shapes, hardback and softback, all printed using the highest quality inks and paper to create a coffee- table-worthy album.
Connect with family and friends online
This Christmas, travel restrictions may entail a slightly different holiday season than many members are accustomed to, but it's easy to create festive cheer online. Fortunately, digital technology has opened up several possibilities for spending special time with your loved ones. Ten's lifestyle managers will apply their product knowledge and experience of members' requests to find the best offers for spicing up online gatherings.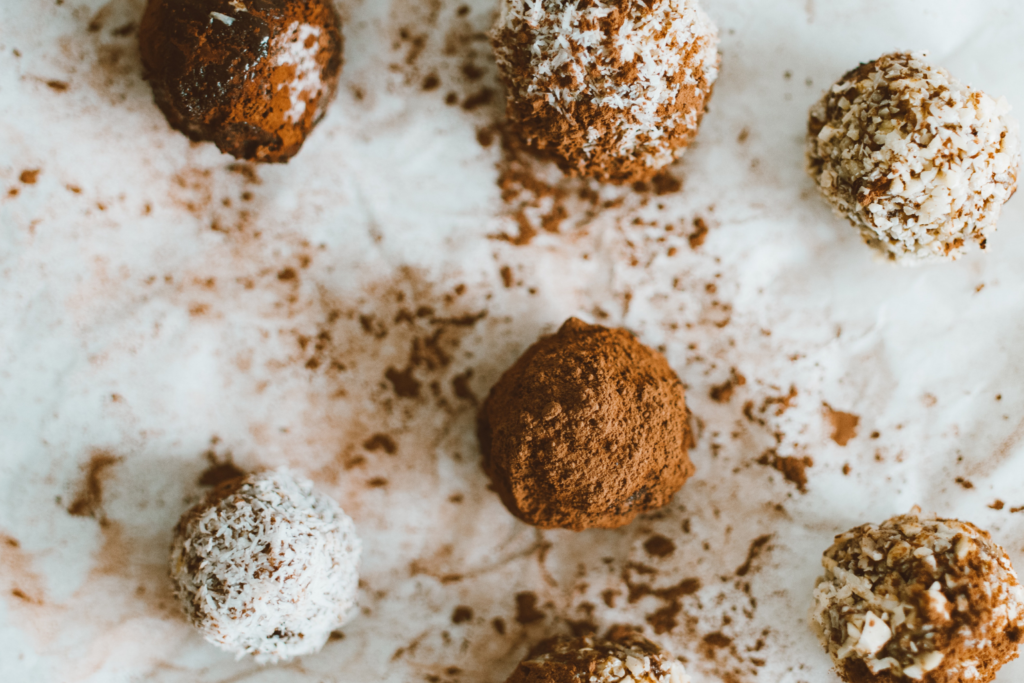 Virtual events
Host a private digital event with Ten. The fantastic options include a live chocolate-truffle- making webinar, a magic show and a wine tasting.
Virtual meet-ups
Schedule a virtual party: make Christmas jumpers, festive drinks and roast chestnuts compulsory, and play a Christmas-themed game.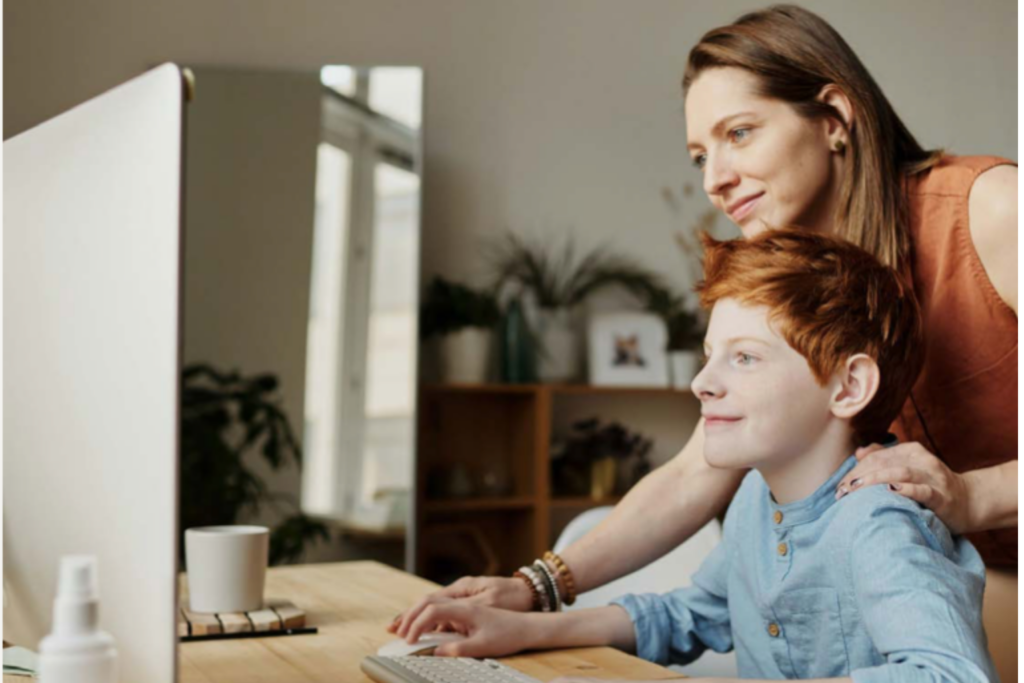 Get gaming
There are lots of multiplayer online or video games that don't involve guns, as USA Today sports site For The Win covers in this list.
Play Boggle
Old-world games such as Boggle can be adapted to the online environment, and you don't necessarily need duplicate boards. Games with cards and questions, including Trivial Pursuit, work well, too.
Virtual travel tours
Build up excitement for a future holiday together by simultaneously browsing online. Become a member and request our travel guides to inspire your Googling.
Virtual museum tours
Another group activity that could last for hours: tour the world's great museums and historical sights together. The New York Metropolitan Museum of Art's content-rich website includes video primers on its current exhibitions.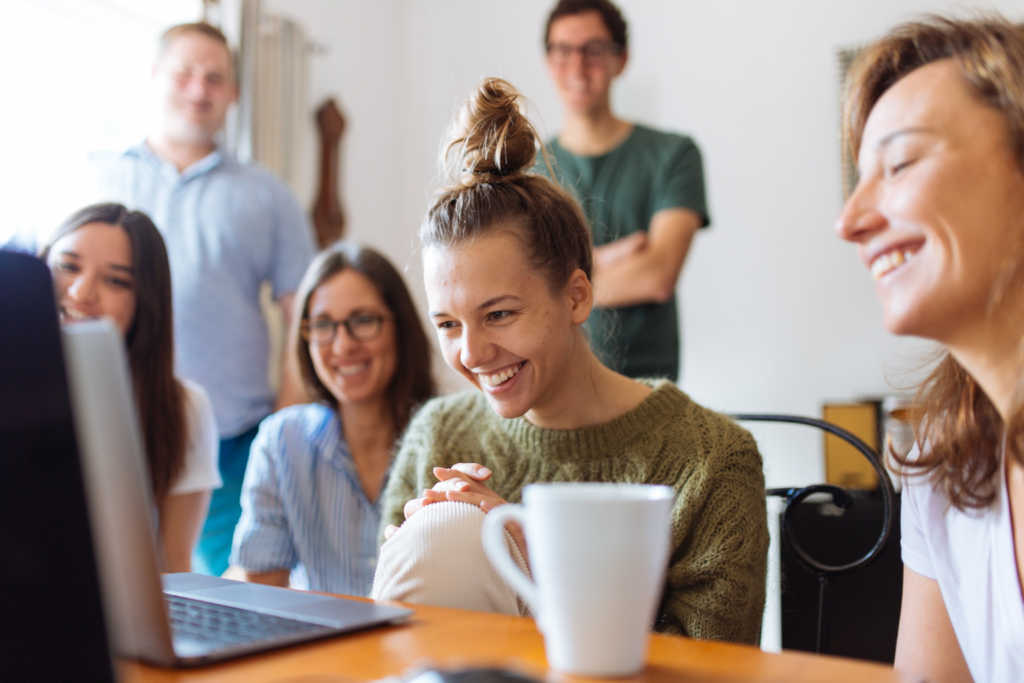 Organise a quiz
Family quizzes are always great fun. Come up with the questions yourself or trawl the internet for suggestions, such as this list of 100 questions and answers from the Daily Express.
Watch a film
It's as easy as opening Zoom or WhatsApp and pressing play at the same time. You can almost imagine you're eating popcorn on the sofa together.
If festive season stress is getting on top of you, why not get away for a while? Discover our top 10 UK hotels for a winter staycation and the exclusive perks members receive when booking through us.