Discover the best restaurants in Norway, and become a member to request primetime bookings at the hottest tables, or for under-the-radar suggestions.
One of the world's most visually arresting countries, Norway is worth a visit for its natural beauty alone. Its dramatic coastline, arguably Europe's greatest, covers wildly different terrain along an elegantly elongated shape – from the warm coasts in the south to the steep-sided fjords and imposing mountains in the west and the towering glaciers and stark Arctic landscapes in the north. Not to mention some 50,000 islands along the way, as well as rich wildlife teeming with whales, reindeer, moose, polar bears, and Arctic foxes.
And there's more – cosmopolitan cities and quaint villages, a thriving art scene, architectural feats, and contemporary Scandi design. Not forgetting culinary riches – the country's much talked about New Nordic cuisine lives up to the hype, thanks to passionate chefs who push boundaries to keep foodies on the edge of their seat.
A quiet culinary revolution has been underway in Norway in the past few years, seeing a rise in local and organic food thanks to the emergence of a new generation of farmers keen to return to old traditions. The country's top chefs at the helm of the best restaurants in Norway take pride in sourcing their ingredients from small-scale producers and even foraging for nature's bounty themselves.
Oslo's restaurant scene, in particular, is abuzz with chefs exploring innovative and unpretentious takes on New Nordic cuisine – but whether you dine at one of the city's Michelin-starred restaurants or a tiny rustic hut on a remote island, Norwegian cuisine is sure to get your taste buds tingling.
Discover the best restaurants in Norway below, and become a member to book with Ten Private Membership for priority access and exclusive benefits including drinks on arrival or prime-time held tables.
The best restaurants in Norway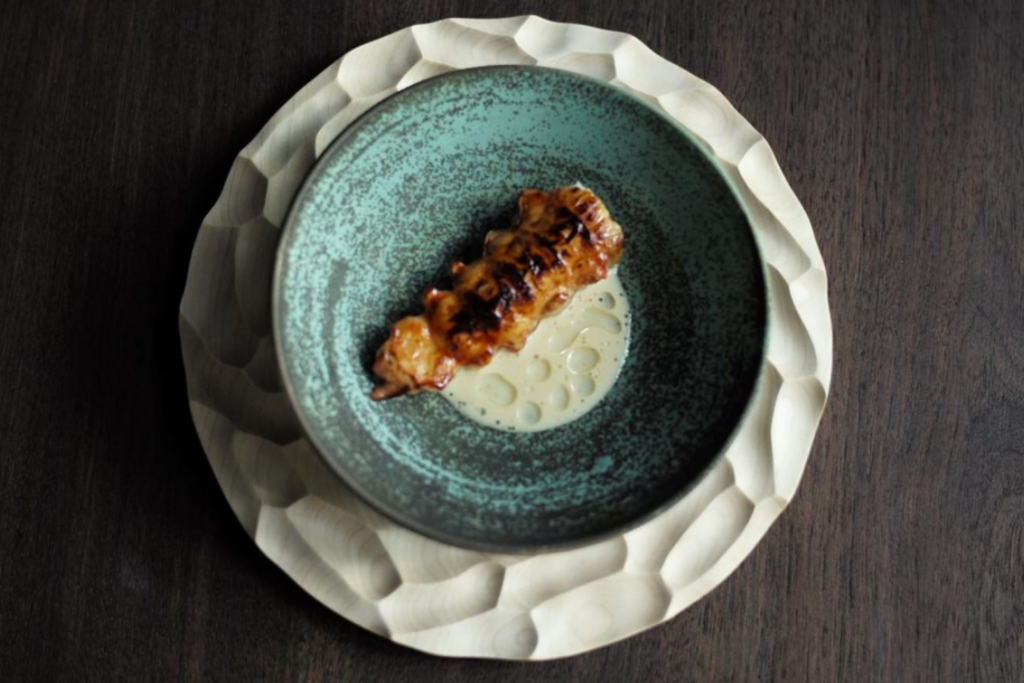 Maaemo, Oslo
Dronning Eufemias gate 23
Esben Holmboe Bang continues to up his game. Being the only chef in Norway to have earned three Michelin stars for his groundbreaking Norwegian cuisine, he decided to move his restaurant to a new location in March 2020. Maaemo 2.0 is bigger, darker, and more sensual. And while the move also meant that one of the best restaurants in Norway lost its stars – for the time being at least – it is still booked up months in advance. Become a member and ask us to get you one of the highly coveted tables.
Ten tip: Maaemo has a more casual new sidekick, The Vandelay, which opened next door in September 2020.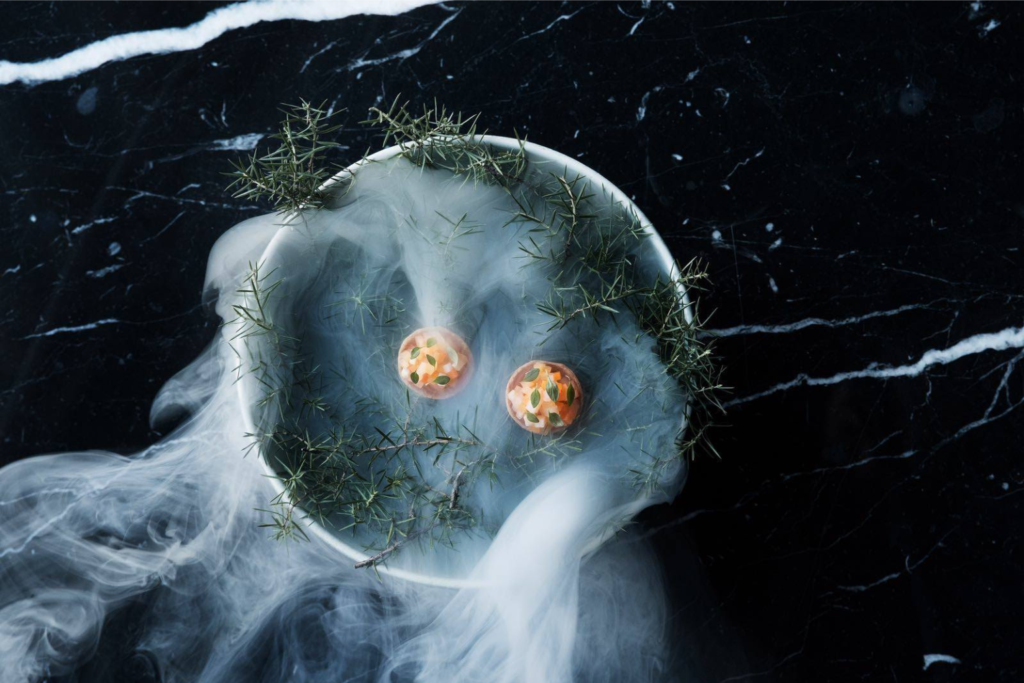 Kontrast, Oslo
Maridalsveien 15a
As the name suggests, this Michelin-starred restaurant is all about contrast – exciting variations in both flavours and textures. Swedish chef Mikael Svensson gives New Nordic cuisine his own personal spin, with full-flavoured dishes that seem simple but are the result of a highly creative culinary process. Go for the six- or 10-course tasting menu, or choose from the à la carte. Interior-wise, Nordic minimalism prevails, thanks to a semi-industrial feel created by steel and concrete surfaces.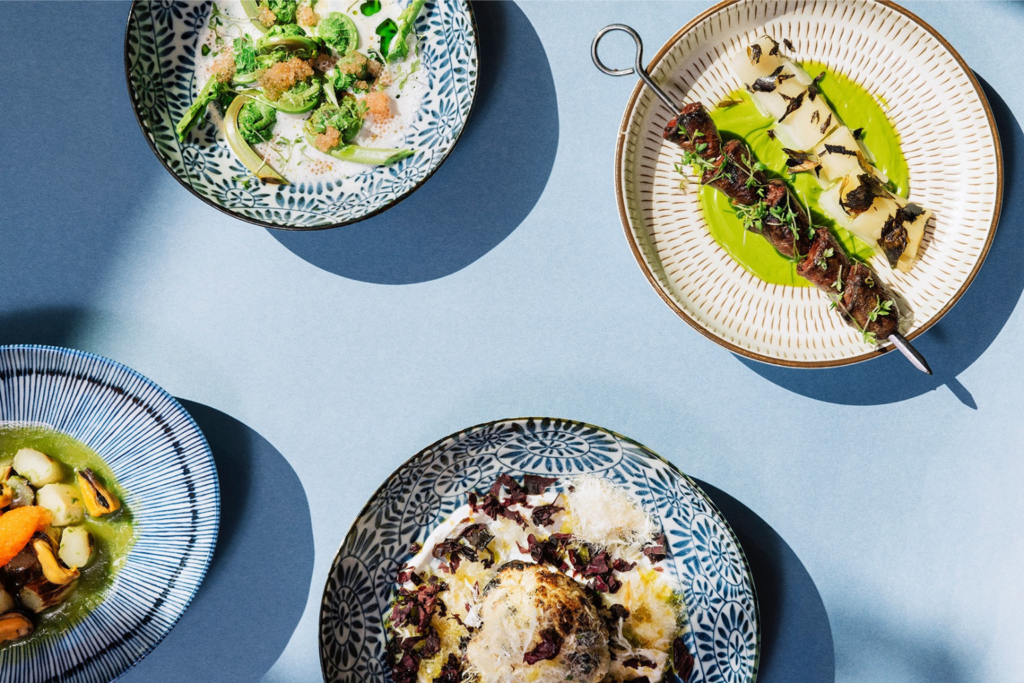 Katla, Oslo
Universitetsgata 12
This is chef Atli Mar Yngvasson's second restaurant after his now defunct Pjoltergeist, a favourite among local foodies and chefs. Unlike many of his peers, Yngvasson eschews the strict New Nordic path in favour of techniques and flavours that take their cues from international influences, such as Korea, Mexico and Japan. Using local ingredients, dishes are packed with flavour, and served in a buzzing space.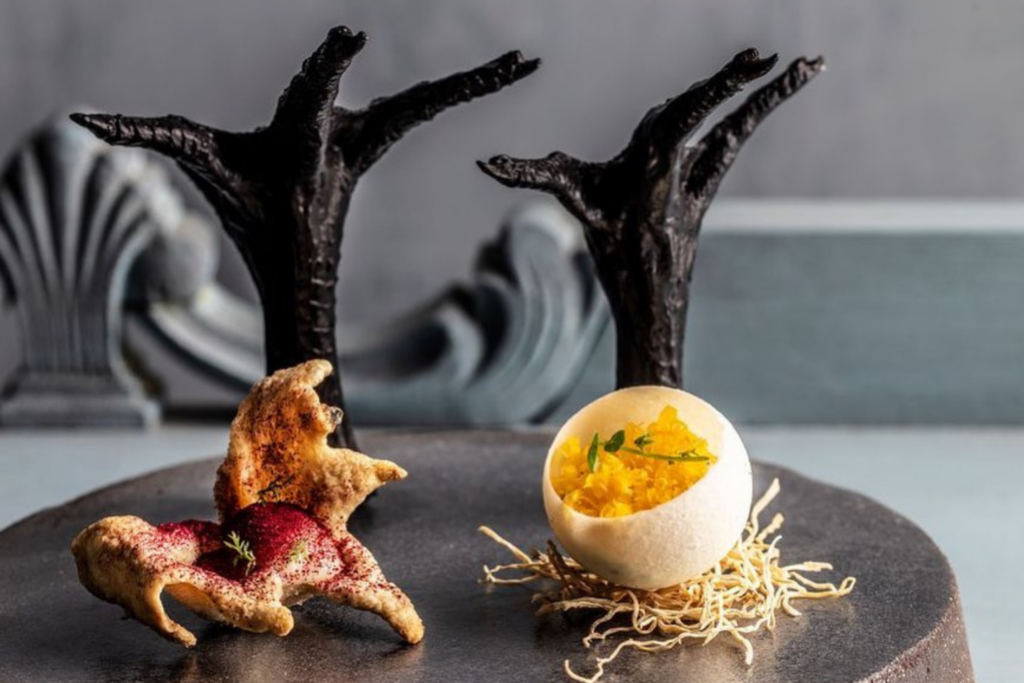 Rest, Oslo
Kirkegata 1-3
Opened in November 2018, Rest (meaning 'what is left') is taking the zero-waste movement to the next level. Chef Jimmy Øien turns produce and leftovers considered to be waste – think certain parts of a crab, imperfect-looking carrots, or cheese that is out of date – into a 20-course tasting menu of the most exceptional quality. Impressively, even the plates the food is served on are made from leftover clay.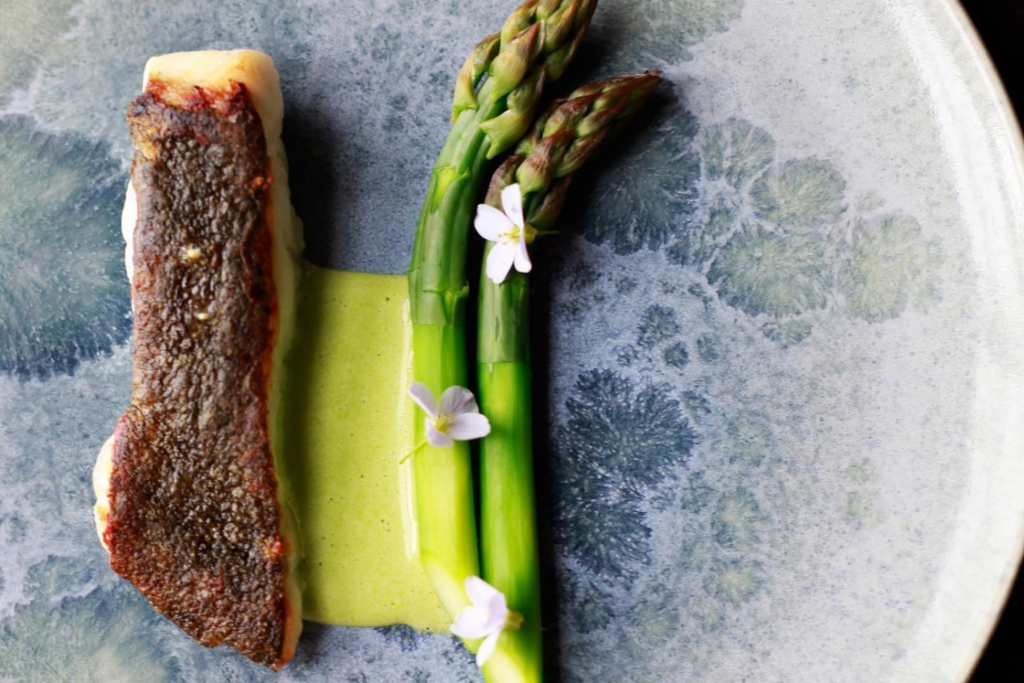 Lysverket, Bergen
Rasmus Meyers Allé 9
Experience chef Christopher Haatuft's self-coined "neo-fjordic" cuisine at his Bergen restaurant, where he uses modern techniques to turn the best fjord-sourced produce into mouth-watering dishes. The homegrown chef cut his teeth in the US at Per Se and Blue Hill at Stone Barns, before returning to his roots. Served in a warm, industrial-style space within Bergen's Kode 4 art museum, the daily changing menu focuses on fish and seafood and is made for sharing.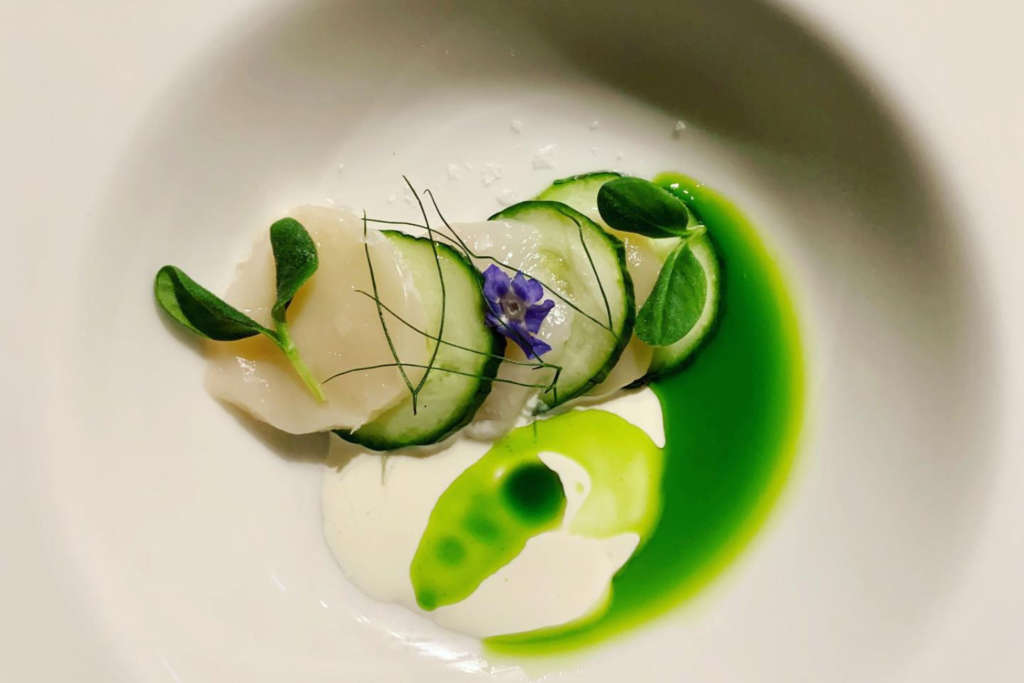 Bekkjarvik Gjestgiveri, near Bergen
Bekkjarvik
Accessible by boat from Bergen, this off-the-beaten-track restaurant has a star chef at the helm – Ørjan Johannessen won the prestigious French Bocuse d'Or in 2015, subsequently putting the tiny village Bekkjarvik firmly on the map. His down-to-earth menu, served in a harbourside mansion, features readily available produce, including fish – freshly brought in from the morning's catch – and Old Norwegian Sheep.
Ten tip: If you want to linger longer, spend the night in one of the cosy guest rooms upstairs.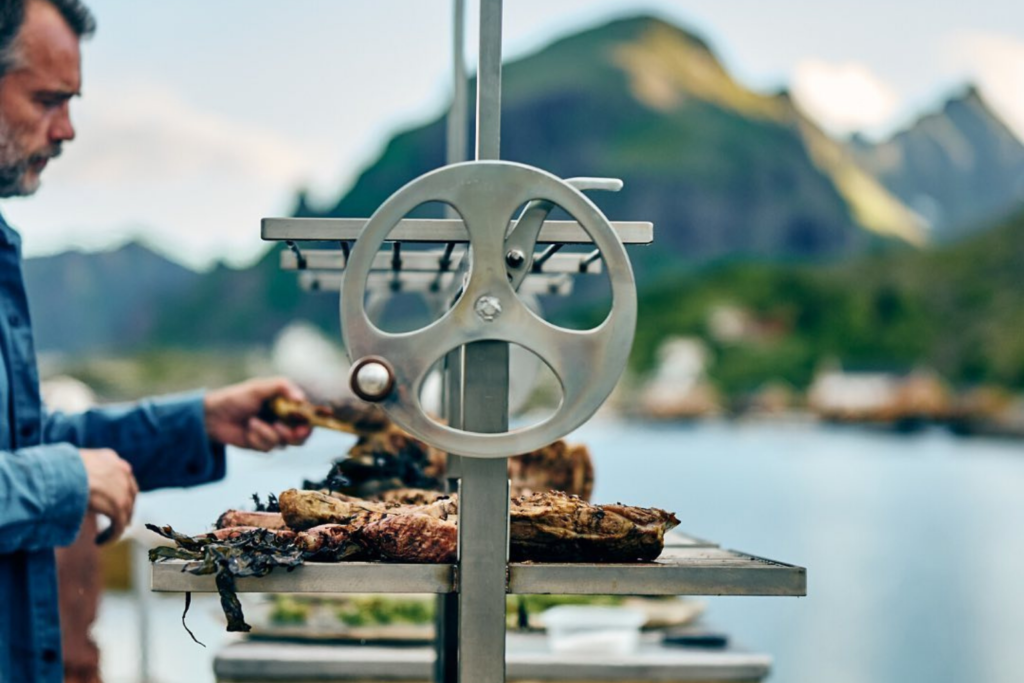 Kitchen On The Edge Of The World
Not so much a restaurant as an exhilarating four-day foodie adventure, Kitchen On The Edge Of The World is a collaboration between British chef Valentine Warner, and Ingunn Rasmussen and Trond Melhus, the owners of Holmen on the Lofoten island of Moskenes.
Surrounded by sea and mountains, wild and rugged Holmen offers an extraordinary culinary adventure above the Arctic Circle. Guests are accommodated in rustic cabins and spend their days following crafty pursuits, from yoga, foraging, fishing and hiking, to knife-making classes, cooking demonstrations and cocktail workshops.
The main event takes place at night, when you and a handful of fellow adventurers will be hosted by Warner at the chef's table, watching illustrious guest chefs unfold a feast from the open kitchen – a true back-to-nature experience that is sure to fire up all the senses.
2021 dates: 18-22 March (no guest chef), 17-21 June (with guest chef Nuno Mendes), 16-20 September (with guest chef Hugh Fearnley-Whittingstall), 23-27 September (with guest chef Angela Hartnett).
2022 dates: 24-28 March (guest chef TBC), 16-19 June (with guest chef Niklas Ekstedt), 23-27 June (guest chef TBC), 22-26 September (guest chef TBC).
Our lifestyle managers are here for you 24/7 to help you make the most of your trip – including booking the best restaurants in Norway. One of our 22 global offices just happens to be in Oslo, giving us on-the-ground expertise. Become a member of Ten to create your tailor-made trip, perfect for when travel reopens around the world.
For suggestions closer to home, discover the most anticipated new restaurants in London of 2021.