Whether meticulously designed and carefully manicured or wildly overgrown and left untouched, gardens offer a natural, peaceful escape from the world.
Visit some of the UK's best open and botanical green spaces and discover the world's most beautiful gardens, from Japan's Kenrokuen Garden to New York's Botanical Garden and Mexico's magical Las Pozas.
Europe
Keukenhof Gardens, Netherlands
Every year, we help hundreds of our members travel to the Netherlands to visit the annual flower festival at Keukenhof Gardens. But this year, as the flowers reach full bloom, the garden gates remain shut and the best way to get a glimpse of its fields of vivid colours is on the high-definition 360-degree tour, filmed especially for 2020.
With over 30 varieties of tulips, orchids, carnations, daffodils and hyacinths, this is one of the largest flower gardens in the world. The video tour is led by the park's managing director who offers informative titbits about the planting and popular sights. Take the 360-degree tour of Keukenhof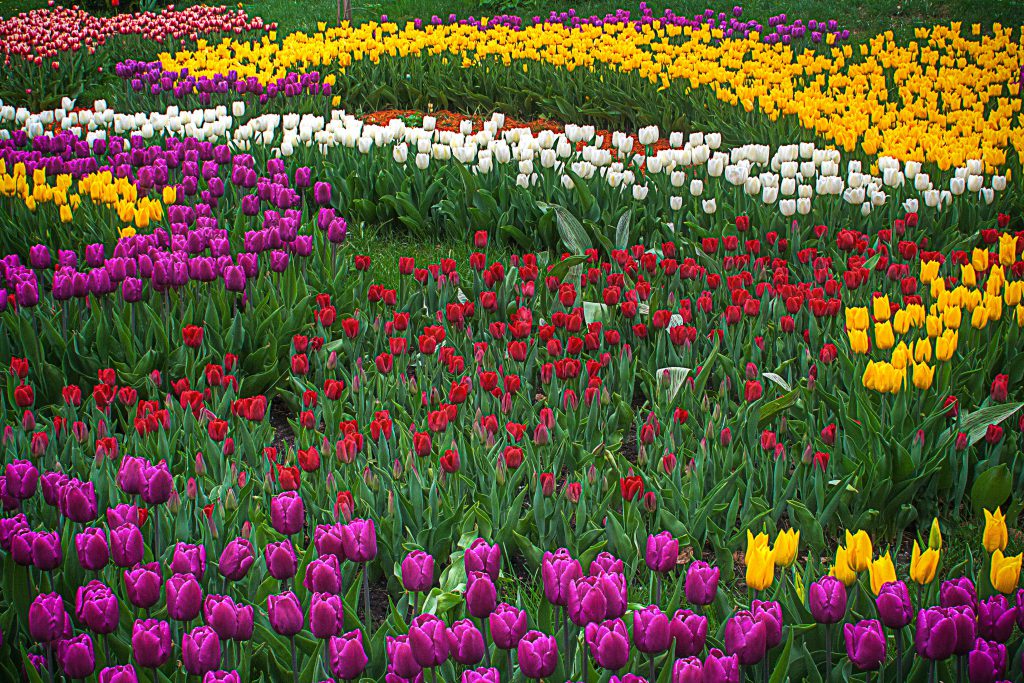 Kew Gardens, UK
As the mercury starts to edge up, our members usually look to book their requisite seasonal visits to the Royal Botanic Gardens, Kew. Seasonal highlights include fields filled with crocus and daffodils, and the resplendent pink pops of cherry blossoms. In response to the countrywide lockdown, Kew encourages visitors to explore its gardens virtually, venturing inside the glasshouses, discovering giant plants and trees, and admiring flowers in full bloom. Go to Kew's virtual visitor's page
Monet's Gardens, France
Any vista that you take in at this Giverny-based garden reminds you of the eponymous impressionist painter's beautiful works of art. Bright and colourful foliage blend into each other like soft brushstrokes against a clear blue sky. An avid gardener, Monet himself created this garden, which inspired his Water Lilies series of over 250 paintings.
On the virtual tour, you can take in the beautiful beds of tulips, poppies, peonies and roses, Japanese-style water gardens filled with said lilies, quiet pathways and bridges. View the video tour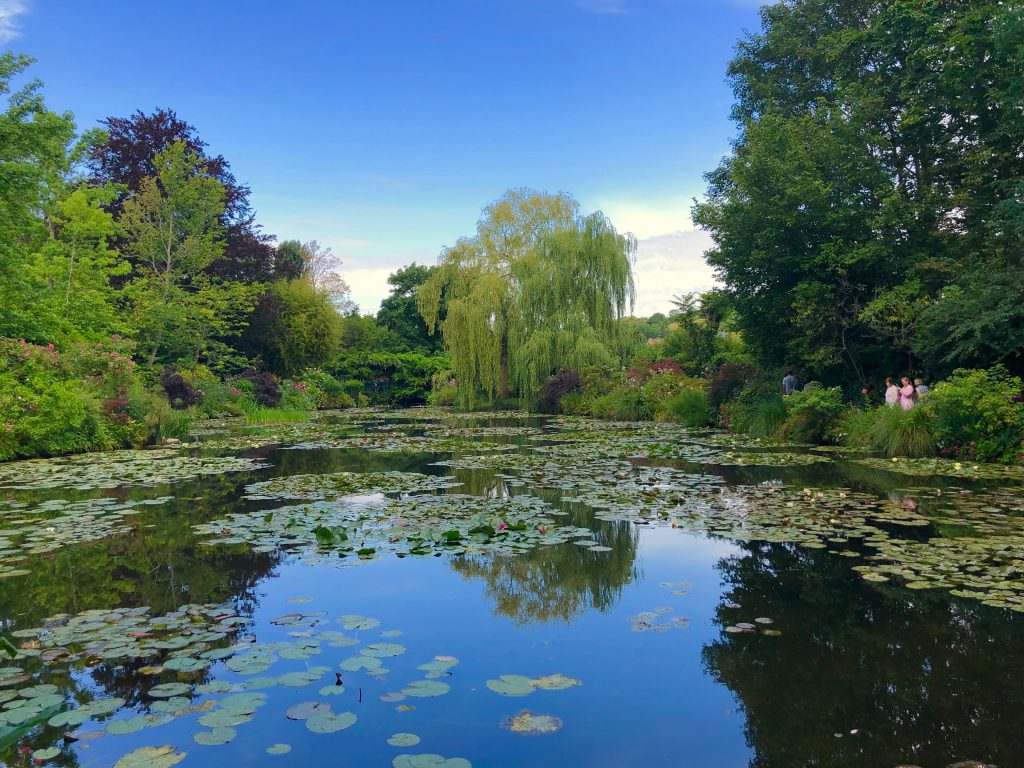 North and South America
The Butchart Gardens, Canada
A rolling carpet of violet, fuchsia, marigold and green, The Butchart Gardens come alive in spring. This series of photos shows off some of its most beautiful features, including the willow and Japanese maples, which cascade over serene waters​. V​isit The Butchart Gardens here
New York Botanical Garden, United States
See the New York Botanical Garden in springtime with virtual walks through the tulip, crabapple and daffodil gardens. You can also explore the blush tones of the cherry blossoms and magnolias. V​isit the New York Botanical Garden online
Brooklyn Botanic Garden, United States
Chirping birds provide the perfect backtrack to this high-definition video which takes you through the Japanese Hill-and-Pond Garden. The immersive experience is 18 minutes long and showcases some of the garden's highlights including the blush cherry blossoms.​ V​iew the video
Chicago Botanic Garden, US
Spread across 156 hectares of land, the Chicago Botanic Garden can keep visitors entertained for hours. With the Google virtual tour and a live webcam, you can meander down the pathways of the Sensory Garden – filled with flowers and plants that visitors love to see, smell and touch – and along the serene Lakeside Gardens featuring aquatic and semiaquatic plants.
The webcam zeroes in on the Circle Garden, a carefully designed display garden with two secret gardens off to the side and a fountain at its centre. The Zen Garden, pictured below, is a popular spot for photo shoots and wedding pictures. View the video tour
Las Pozas, Mexico
The kind of jungle that makes you think you've just stepped back in time to a pre-historic era, Mexico's Las Pozas feels utterly surreal. Set across 32 hectares of jungle in San Luis Potosí, this mystical garden reveals itself in a series of cascading waterfalls, nine pools (Las Pozas means 'the pools'), thick vegetation and sculpture.
The garden was designed by British writer Edward James, a great lover of surrealism, who peppered it with both natural plants and flowers and sculptures that mimic them, such as the giant concrete flowers below. View the video tours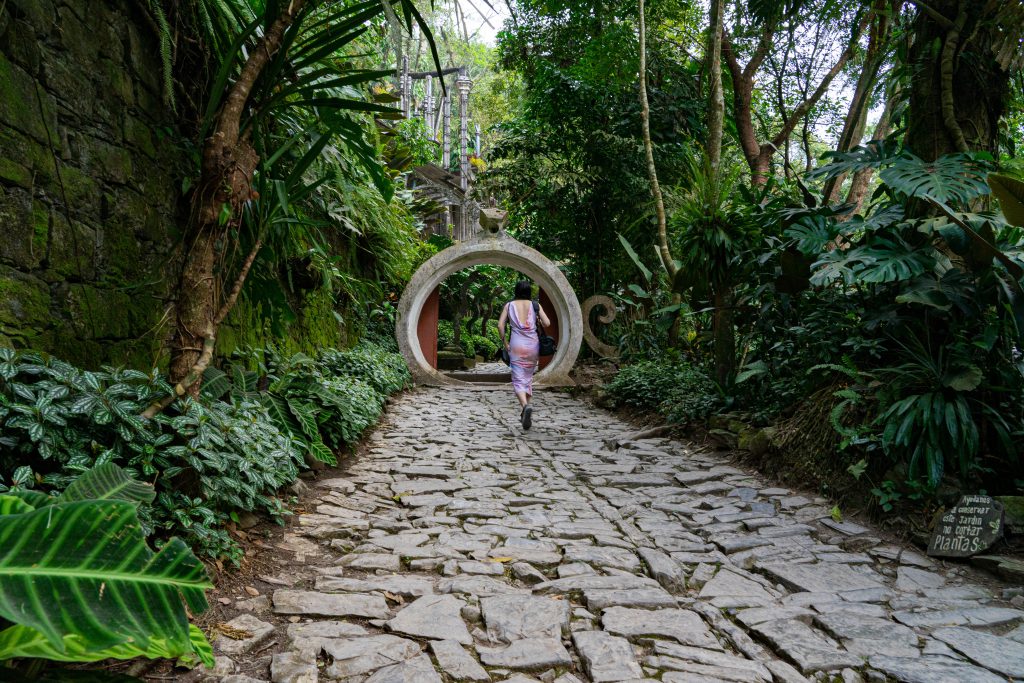 Asia
Nong Nooch Tropical Garden, Thailand
202 hectares acres of landscaped gardens make up this lush botanical garden in Thailand's Chonburi province. Individual gardens have been designed into themes and are furnished with ornaments, architectural details and sculpture. Visit Thailand's Nong Nooch
Kenrokuen Garden, Japan
The name Kenrokuen refers to the six essential elements that make up a garden: serenity, space, artifice and antiquity, water and views. This space, one of the Three Great Gardens of Japan, has no shortage of any of these, comprising 10 hectares of serene walkways, tea houses, still ponds, benches for quiet contemplation, jaw-dropping views and Japan's oldest water fountain.
With this collection of video tours you can explore a variety of sights including the Karasaki pine trees, the Meiji monument and the flower viewing bridge – all against an informative narration, detailing plant species, ecological features and history. Visit Kenrokuen Garden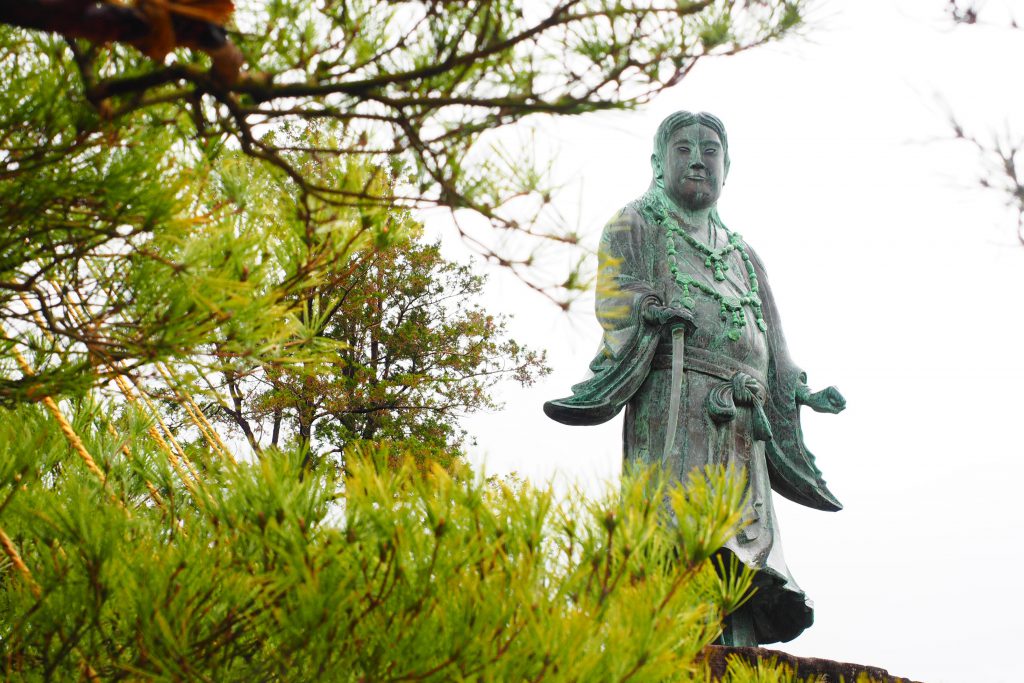 Read our blog post on How To Make The Most Of Your Outdoor Space to make the best of your green space.