This exclusive interview with Anne-Sophie Pic is a feature in our bi-monthly DINE magazine packed with expert interviews, in-depth trend analysis and Michelin-starred recipes, complementing a huge range of inspirational guides. Click here to read the highlights, or click below to download the full issue.
With eight Michelin stars across five restaurants, Anne-Sophie Pic is the most decorated female chef in the world. Inspired and encouraged by her late father, she has pioneered a fresh approach to traditional French cuisine and developed a passion for beautiful plating. Here, we catch up with the chef to discover just what it takes to get to the top – and why she loves chocolate so much.
What's your idea of the perfect meal?
The perfect meal is not only about the culinary offering on the plate, but also about the context in which the meal takes place. This is the moment I call "When the magic happens". The perfect meal is about the osmosis between aroma, taste, service, decoration and design, tableware, place and the people that share the moment with you. Many elements will build the relevant storytelling. It starts long before the customer arrives and continues long after the customer has left the restaurant.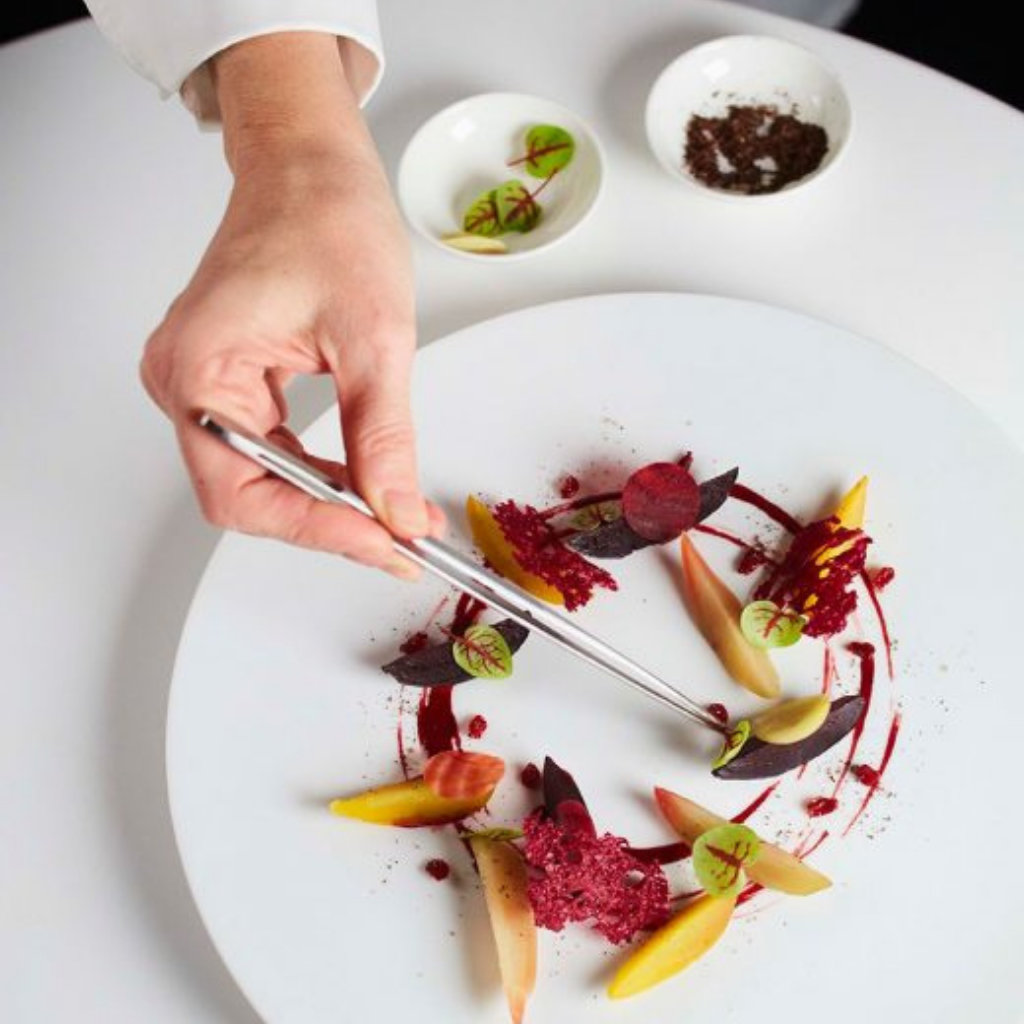 Which chef do you most admire and why?
My father. He decided to continue our family's legacy and take over my grandfather's restaurant in the late 1950s. My grandfather was honoured with three Michelin stars in 1934, but he lost two of them as a result of the war. My father's passion and determination won the third star back in 1973.
My family's legacy – and my father's achievements in particular – have taught me that it is important to do your very best every day, and to consider that things are never truly won. My father's advice to me was to never forget where you come from, stay humble and sincere, no matter what you achieve. This advice has fundamentally shaped my journey as a chef.
You've established a glittering career. What's your professional high so far?
Winning the third Michelin star for Maison Pic at Valence. It was a very special day for me. It meant that I had reclaimed the third star in memory of my father – it had been lost in 1995, after his passing. I was proud, happy and, of course, relieved to have been able to have earned such a momentous achievement. But rather than it being an ending, it was a beginning for me. It meant that I could continue to make my own way, and it gave me a sense of freedom.
What is your most treasured possession in the kitchen?
I couldn't work without a pair of cooking pincers. They're long tweezer-like tongs that I use whenever I'm plating a dish and live permanently on my chef's jacket. The team are trained to use the pincers to avoid ruining any of the ingredients; I use a lot of herbs in most of my dishes which need a soft touch.
My cuisine is very delicate and I'm a complete perfectionist, so these tools become an extension of my hand, allowing me to be much more precise. If I'm plating intricate garnishes and need to send out identical dishes across the restaurant, these pincers allow me to do so meticulously and at speed. It would be near impossible to recreate my visual, feminine plating style without using the pincers for the finishing touches of my signature dishes.
If you could change one thing about the restaurant industry, what would it be?
I think that you don't need a magic wand to change things in our industry – it's with small daily movements that we can create positive change. I think we have the responsibility as chefs to encourage people to consume fresh, local and seasonal products, while still provoking emotions and introducing guests to new experiences.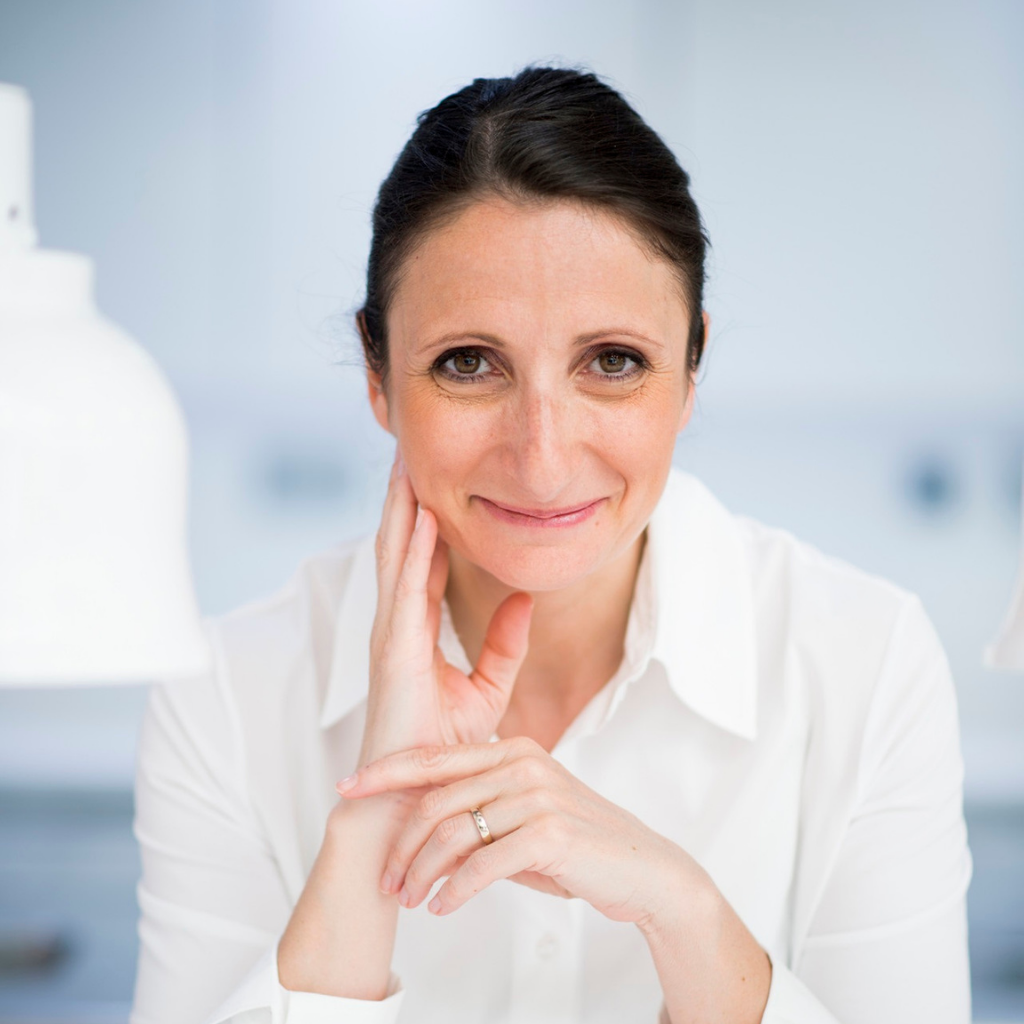 What is the best comment you've ever received about your cooking and from who?
I have always thought that my food appeals more strongly to women than men. I believe that although my cuisine has powerful flavours, it remains sensitive and delicate – qualities that make it quite feminine in many ways.
Therefore, when men are blown away by my cooking and sincerely tell me so, I am obviously happy and touched by the achievement of convincing this audience. An audience that, perhaps, might have more preconceived ideas about a woman's cooking style. But fortunately, times change!
Any guilty food pleasures?
Chocolate! It remains an almost obsessive pleasure. Living very close to the Maison Valrhona as a child, meant I was very young when I fell in love with chocolate.
If you weren't a chef what would you be doing?
When I was younger, I dreamt of being a couture fashion designer. I loved everything about design and fashion but, despite my best efforts, I couldn't draw. I've retained my love for design but rather than fashion, I put my creative energy into the design of my dishes.
We can secure prime-time reservations at all five of Anne-Sophie Pic's restaurants, and her first London outpost at the Four Seasons at Ten Trinity Square stands as the most popular among our members. We're waiting for it to reopen but, when it does, we'll secure your bookings and arrange a complimentary glass of Champagne on arrival for you and your guests. All you have to do is become a member.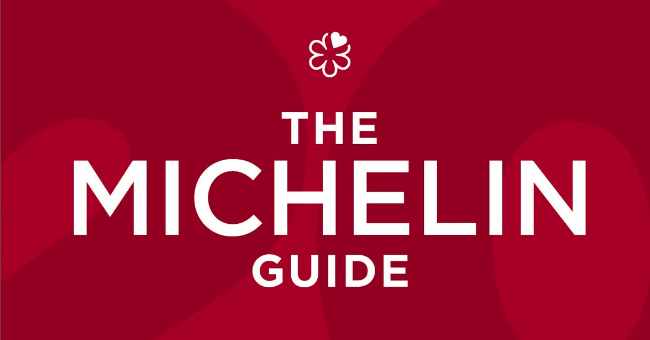 The release of the next edition of the Michelin Guide 2021 has been pushed back from October 2020 to 25 January 2021 – keeping us on tenterhooks while we wait. To discover the results as soon as they're announced, scroll down to join our mailing list and we'll email you the full list once it is available.