Spending a few days surrounded by the sounds of nature – the wind blowing through the trees, tweeting birds and chirping grasshoppers – is a great way to unwind, but that doesn't mean you need to spend your stay roughing it in the bush. Glamping vacation is one way to enjoy the experience of camping, complete with crackling campfire and roasting marshmallows, while still surrounded by some of the creature comforts of home, such as a real bed and high thread counts. Here is a look at unique Canadian getaways where you can mix the best of both worlds.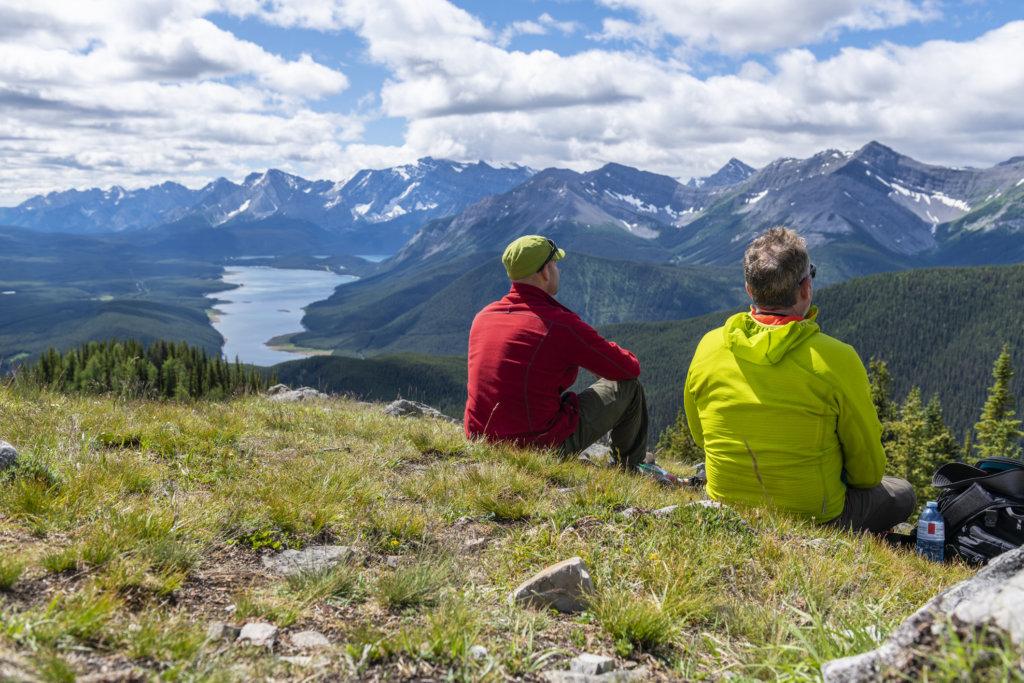 For a rustic, mountain experience: Sundance Lodges, Kananaskis Country
Not far west from the Cowboy Trail, also known as Highway 22 in Alberta, Kananaskis Country is where the Rocky Mountains, mixed forests and prairie grasslands meet. It is here you will find Sundance Lodges, a collection of tipis and trapper's tents set against the thin, tall evergreens of the foothills. The experience is spartan, but cozy. Built on wooden floors, the tipis and tents are equipped with wood-frame beds (doubles and singles are available), foam mattresses sealed in vinyl (bring your own sheets) and small kerosene heaters and lanterns.
Each site is surrounded by trees, offering a feeling of seclusion and privacy, and comes with a picnic table and firepit with half grill you can use to cook a hearty, cowboy-inspired meal. An onsite trading post is stocked with groceries and comes with washrooms and hot showers – there is no water or electricity at the camp sites – so you don't need to rough it too hard. Spend your days hiking through the woods, kayaking down a glacier-feed river or horseback riding with the Rockies in the background. You can also take a break from nature by driving to Banff or Calgary, both roughly an hour away.
For East Coast Hospitality: Cabot Shores, Cape Breton Island
If you have never experienced an East Coast ceilidh, a social gathering full of fiddle music, singing and storytelling, then this retreat on Cape Breton Island is the perfect spot to be inaugurated in this tradition. Every Thursday and Saturday during the summer months, live entertainment events are hosted at Cabot Shores, which is located on the world-famous Cabot Trail, a scenic drive wedged between the Atlantic Ocean and highlands.
The unique lodgings on the 55-acre property include a selection of Mongolian fabric- and cedar-walled yurts that can comfortably sleep one to five (one even features a skylight for pre-sleep stargazing), a series of domes on elevated platforms and a tiny, spruce-clad house with its own small kitchenette.
A four-hour drive from Halifax, N.S., the resort also features a garden-to-table bistro. Enjoy your stay at the wilderness resort and retreat centre by taking part in its Qi Gong or yoga classes, or experiencing an acupuncture treatment. You can also spend your day hiking through the highlands, kayaking on the Atlantic Ocean, or discovering the unique artisan and tour companies, including whale watching, operating on the island.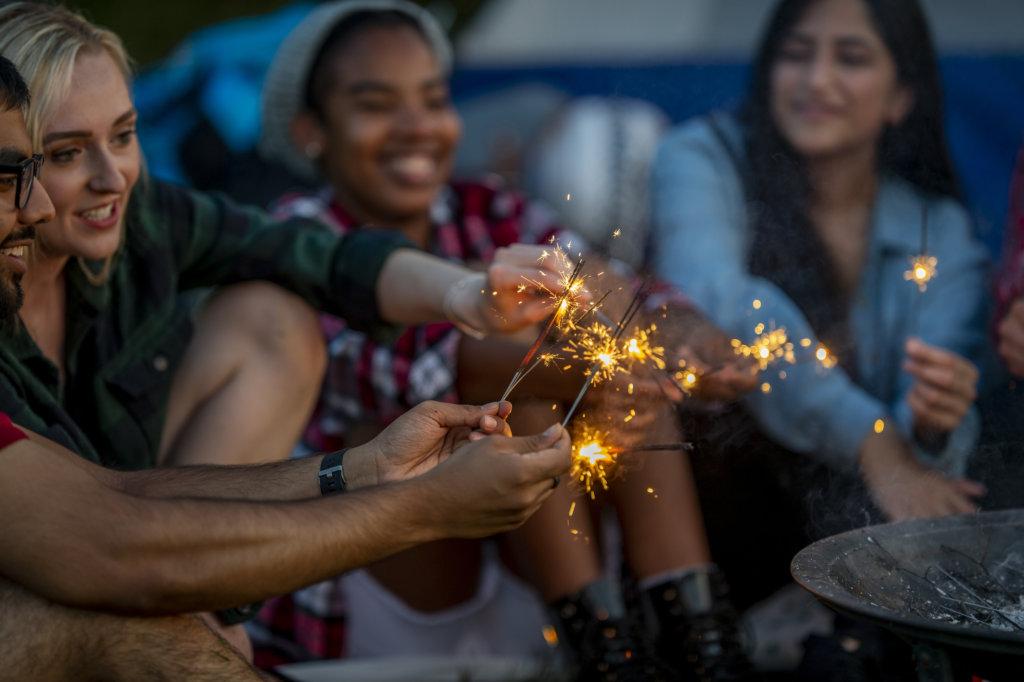 For an active getaway: Long Point Eco-Adventures, St. Williams
Located a short drive from Turkey Point on Lake Erie, this glamping location mixes comfort with adventure, featuring zip lining, apiary tours, axe throwing, fishing, biking and paddling. Its accommodations include two safari tents, one with a king and another with two double beds, and a full bathroom. There are also wooden pods with various occupancy and bed configurations. For the 2020 season, with reservations being accepted starting August 1, only some of the accommodations are available for rent.
Long Point offers vacation packages for families, couples and groups featuring activities on its property and those – such as golf courses and wineries – around the northern shore of Lake Erie. It is also home to the Marshview Patio, which serves breakfast for resort guests (a continental breakfast will be delivered to each suite this year because of social distancing) and is open to the public from 11 a.m. until the later afternoon or early evening. Hometown Brew Co. operates the SeaCan viewing deck on the property, with Burning Kiln Winery located next door to Long Point.
For a one-of-a-kind experience: Free Spirit Spheres, Qualicum Beach
For anyone who dreamed of having their own private treehouse escape as a child, Free Spirit Spheres on Vancouver Island offer the perfect one-of-a-kind weekend escape. Located on Qualicum Beach, just 40 minutes north of Nanaimo and a two-hour drive from Victoria, these spherical treehouses are suspended high in the trees of coastal rainforest.
There are three accommodations: the Eyrn, which sleeps up to three people, the two-person Melody and the Luna, which also has room for two people. The construction of the spheres follows many of the same techniques as shipbuilding; each is slung between three trees.
They are heated, feature small stoves and fridges, and are equipped with full washrooms, a few feet from the spheres on the ground. After a night sleeping in your own treehouse, spend the morning sea kayaking on the nearby Strait of Georgia, a popular spot for orcas, walking the nearby Lighthouse Country Regional Trail or lounging on the sand of Parksville Beach.
For those who want to experience a national park: oTENTiks, La Mauricie National Park
You no longer need to bring a tent or recreational vehicle to camp at many national parks in Canada. A few years ago, Parks Canada introduced the oTENTiks, a cross between a tent and cabin, that rotate between different park and historic sites across the country. More than 400 oTENTik units can be found in 30 locations, with 25 in La Mauricie National Park, a two-hour drive northeast of Montreal. The park, known for its trail systems, scenic Laurentian forest vistas and waterfalls, features 13 four-season units at its Rivière à la Pêche campground and 12 three-season versions at its Mistagance campground.
These rustic retreats feature elevated beds with mattresses, wood stoves, solar lighting, coffee makers and outdoor firepits or grills. You need to bring your own food, blankets and pillows or sleeping bags. Other OTENTik units, like those at Forillon National Park on the tip of Quebec's Gaspé Peninsula, also include USB connections and small fridges. A full list of oTENTik sites across the country is available on the Parks Canada website.
Become a member of Ten and our Lifestyle Managers will be happy to assist you with planning and reserving your itinerary.
If you are one of our UK members and looking for ideas for your staycation, check out our posts on 10 Essential Lake District Experiences and Top 12 Things To Experience in Norfolk and Suffolk