Planning your holidays in Norfolk and Suffolk? From the expansive wetlands and wide skies of the north Norfolk coastline to the working harbours and flint-and-stone villages of historic Suffolk, the UK's eastern-most counties offer holidaymakers a rich tapestry of unspoilt landscapes and a slow pace of life.
Norfolk: 6 essential experiences
Beach day at Wells-next-the-Sea
Tucked away between Holkham Estate and the National Nature Reserve of Blakeney Point lies this picturesque harbour town, with sweeping stretches of sand, colourful stilted beach huts and Corsican pinewoods touching the coastline. At this idyllic spot, you'll find families lining the harbour wall for a spot of crabbing, scenic trails snaking past the region's glistening salt marshes and towering dunes, and seals basking in the sun on sandbanks.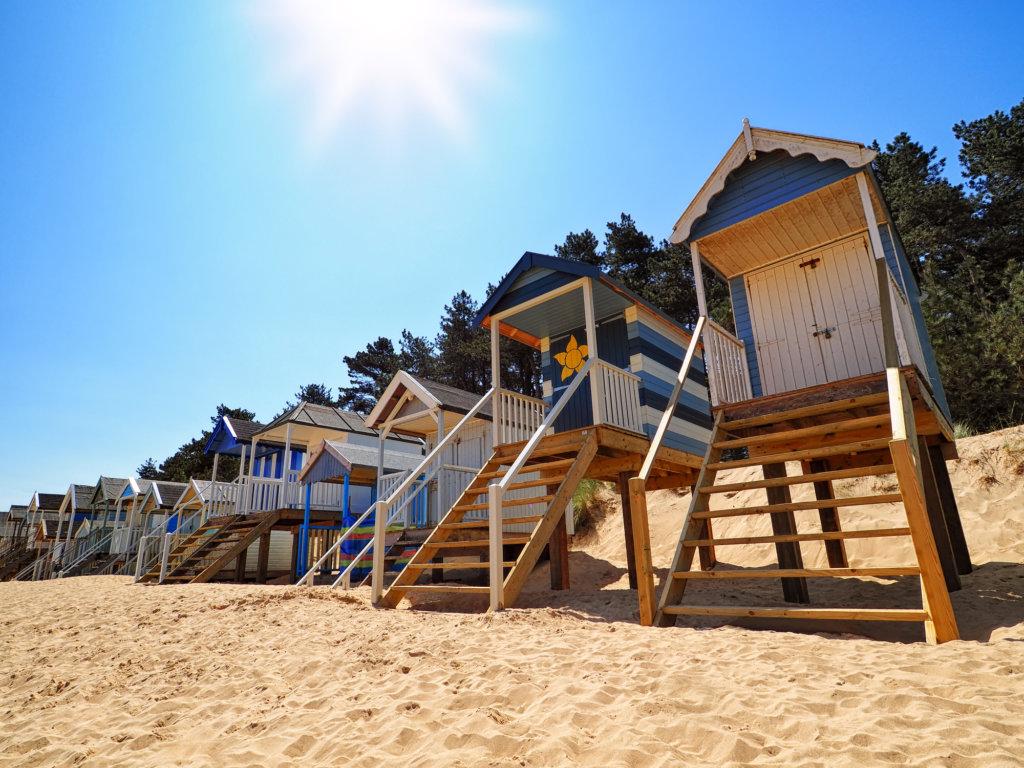 Spend the day in Burnham Market
Dubbed "Chelsea-on-Sea" by the locals, this bustling market town sits just over a mile away from golden- sand beaches. Open green spaces are interspersed with beautiful flint cottages, centred around the famous Hoste Arms, a historic inn and pub where Lord Nelson was once a regular. You'll find first-rate restaurants, art galleries and cosy boutiques dotting the town, and a visit to The Hat Shop at Pentney House – packed with more than 1,000 whimsical designs – is a must.
Step back in time at Holkham Hall
Enveloped by 25,000 acres of rolling parkland on the north Norfolk coast, this grand 18th- century Palladian hall is steeped in history. During the summer, the sprawling grounds transform into a cultural hotspot, when the lush walled garden doubles as an outdoor cinema and touring theatre troupes deliver rousing speeches in the verdant surroundings. Make sure to soak in the renowned Marble Hall, where priceless artwork by Rubens, Van Dyck and Gainsborough adorns the walls.
Peddle along Cycle Route 1
Follow Cycle Route 1 to discover the most striking vistas Norfolk has to offer. Stretching all the way from Dover to the Shetland Islands, the spectacular stretch through East Anglia allows you to whizz through Norfolk's rolling countryside and sleepy villages, pedal past old coastal defences and spot colourful birds bathing in the glittering tidal creeks. History buffs can follow the footsteps of the Romans along Peddars Way.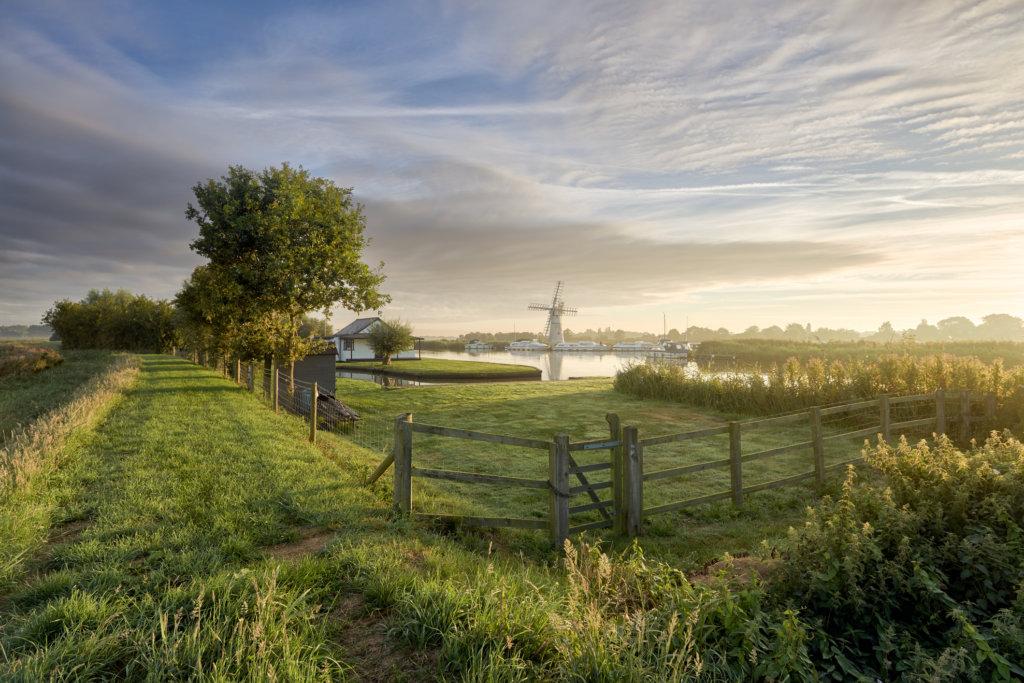 Take a tour of Norwich Cathedral
Dominating the Norfolk skyline, this majestic structure ranks as one of the county's most iconic pieces of architecture. To uncover all its secrets, book a guided tour that will take you through 900 years of civil unrest, fire, war and plagues. Stroll through one of the largest monastic cloisters in England, which looks spellbinding when the sunlight shines through, and make sure to stop by in the evening when the Norwich Cathedral Choir perform Evensong, honouring a tradition dating back to the 11th century.
Sail the Norfolk Broads
Nicknamed the Venice of the East, the Broads is a glassy network of rivers and lakes spanning 125 miles. There's no better way to explore the glittering waterways than by boat, and we'd advise hitting the water with a traditional Broads gaffer for an authentic feel – the crafts are available from local boat- hiring agencies that also provide induction classes for sailing novices. Undulating countryside and picturesque villages stud the waters, perfect for a picnic.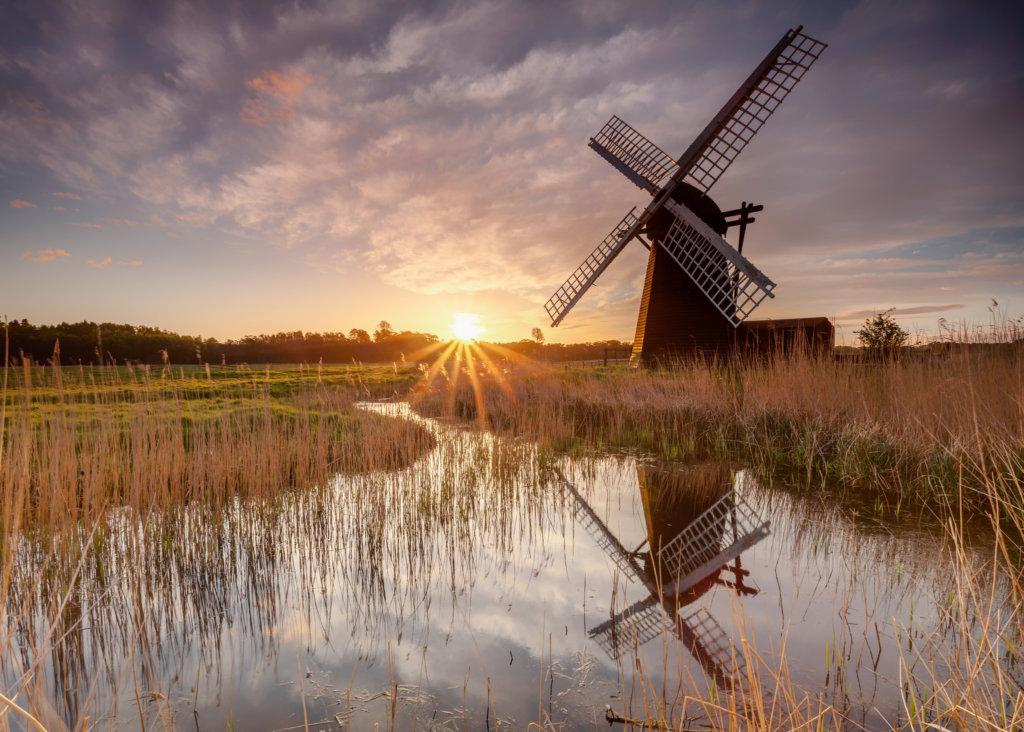 Suffolk: 6 essential experiences
Go birdwatching in Minsmere
With its coastal lagoons, vast woodland, sweeping heath and wetland, the beautiful Minsmere nature reserve offers a bit of everything, including the perfect lookout to spot some rare birds. Dust off your binoculars and keep an eye out for black-and-white avocets rooting the flat wetland, bitterns scouring the waters for fish, and even the occasional sneaky otter hiding among the reedbeds.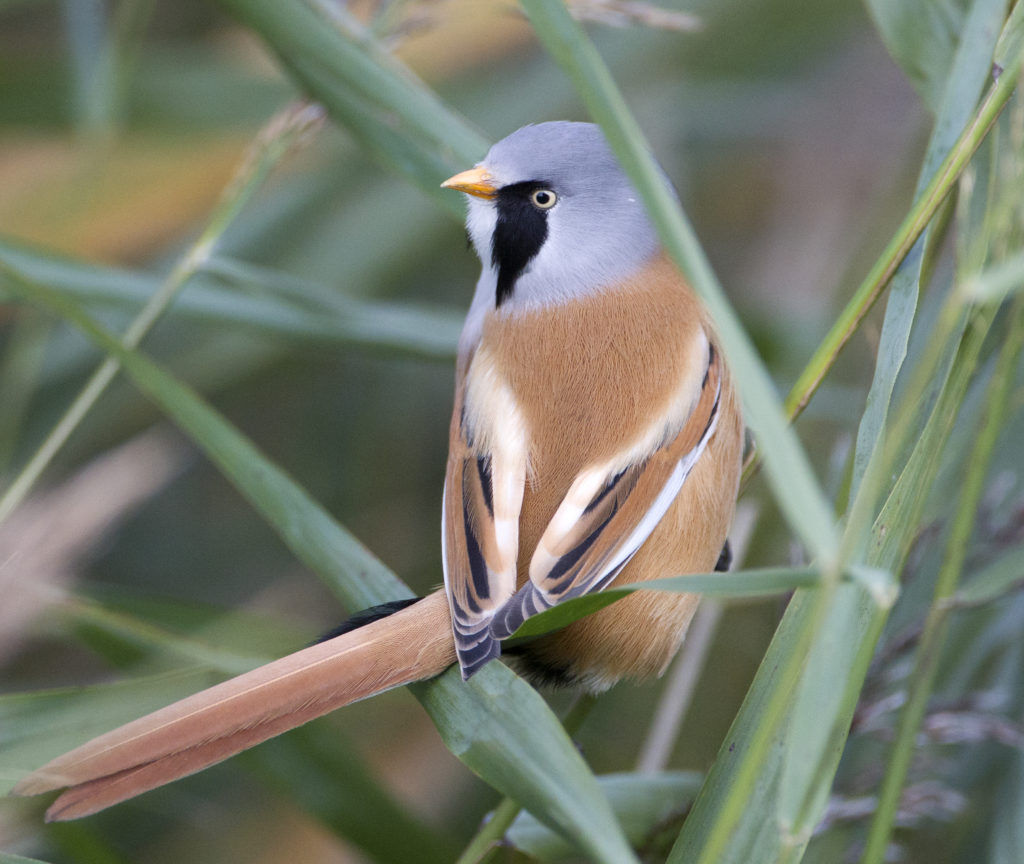 Swing through the trees in Thetford Forest
A patchwork of pines, broadleaves and heathland, Thetford Forest is a woodland sanctuary for spotting wildlife, picturesque picnics and scenic ambles. Look up and you'll find even more adventure hidden in the canopy. Tiny explorers can strap themselves to mum and dad as they dangle above the forest floor and hop around treetops, while slightly more adventurous souls can find their inner Tarzan by ziplining through the forest.
Enjoy fish, chips and beer in Southwold
Dubbed Suffolk's beer town, this quaint seaside spot does two things very well: fish and chips, and beer. You'll find many chippies dotting the coastal retreat, but the standout is undoubtedly Mrs. T's, located in an old boathouse and beloved by locals for its fresh cod and crispy chips. Every feast should be washed down with a pint from Adnams Brewery, which has been spoiling Southwold with the finest ale since 1872.
Take a tour of quirky Lavenham
Made up of well-preserved, wonky timber-framed cottages, Lavenham is a medieval gem that belongs on a postcard. Sitting in the rural heart of Suffolk, classy tearooms, antique boutiques and colourful art galleries line the picture-perfect slanted streets, interspersed with renowned restaurants. Despite its size, the tiny village packs plenty of culinary prowess, with leading outposts like The Swan and The Great House attracting crowds from across the country.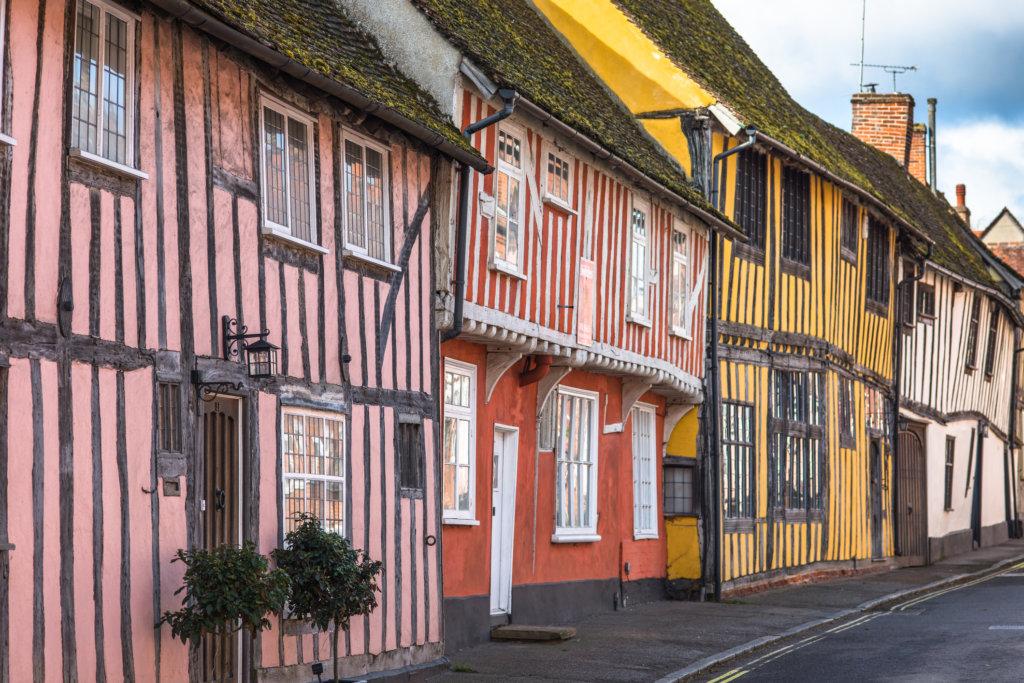 Wander through Abbey Gardens
When you step through the 14th-century Great Gate, you'll find a lush botanical haven sprinkled with the remains of the Bury St Edmunds Abbey. Once a prominent pilgrimage site, it remains a tranquil retreat, and bright flora now imbues the stone ruins. Stroll through the heavenly scented Appleby Rose Garden, which boasts over 400 rose bushes, and soak up some botanic history at the Pilgrims Herb Garden, which grows traditional medicinal plants, a floral nod to the site's striking past.
Spend the day on the sand at Lowestoft
Once a prominent fishing port, Lowestoft has bloomed into a bustling seaside resort, bearing all the trappings of a coastal escape with its sandy beaches, Victorian terraces and picturesque promenade. The Broads sit next door and you can stroll straight from the busy seafront to a watery wonderland – that is if you can tear yourself away from the stretches
of sand, which could easily rival its Mediterranean counterparts on a sunny day.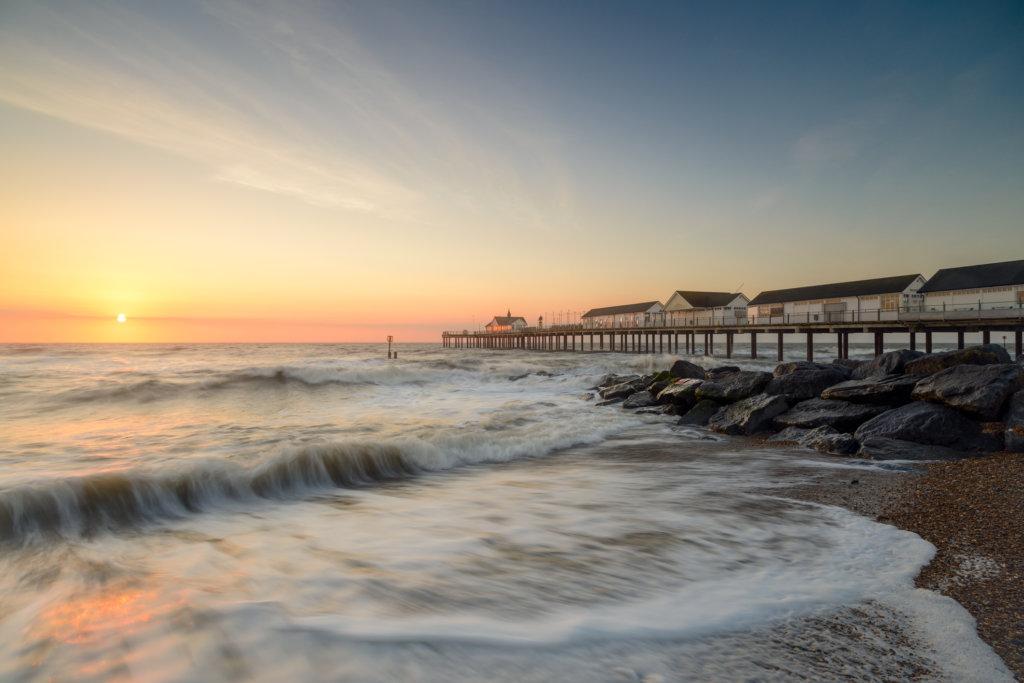 If you are heading to New Forest for your Summer holiday or a long weekend, read our 6 Essential New Forest Experiences