This exclusive interview with Heston is a lead feature in our bi-monthly DINE magazine packed with expert interviews, in-depth trend analysis and Michelin-starred recipes, complementing a huge range of inspirational guides.
That Heston Blumenthal's experimental kitchen and three-Michelin-starred restaurant, The Fat Duck, is celebrating its silver anniversary seems almost at odds with its restless spirit of inquiry. Despite its refined setting in the upper Thames village of Bray, Berkshire, Heston Blumenthal's multisensory dining experience has retained a youthful attitude of boundary-pushing avant-garde, guided by the self-taught 54-year-old's long-held motto: question everything.
It was here that Blumenthal developed a scientific approach with resonance well beyond the kitchen, experimenting with liquid nitrogen, sound effects and textures in a quest to trigger memories and emotions in diners. He speaks of his team – alumni include Ivan Brehm of Nouri in Singapore and Rafael Cagali of London's Da Terra – not as sous chefs, but as fellow explorers into the molecular fabric of cuisine.
"Everything I have done in the past 25 years is about never settling for 'the norm'," says Blumenthal. "Back in the day, The Fat Duck first started as a French brasserie, as well as my testing ground to try out new methods and techniques. I still have a childlike sense of curiosity. Today, I also have an amazing team, who understand what's behind the restaurants; we spend hours discussing, researching and testing new ideas, concepts and dishes."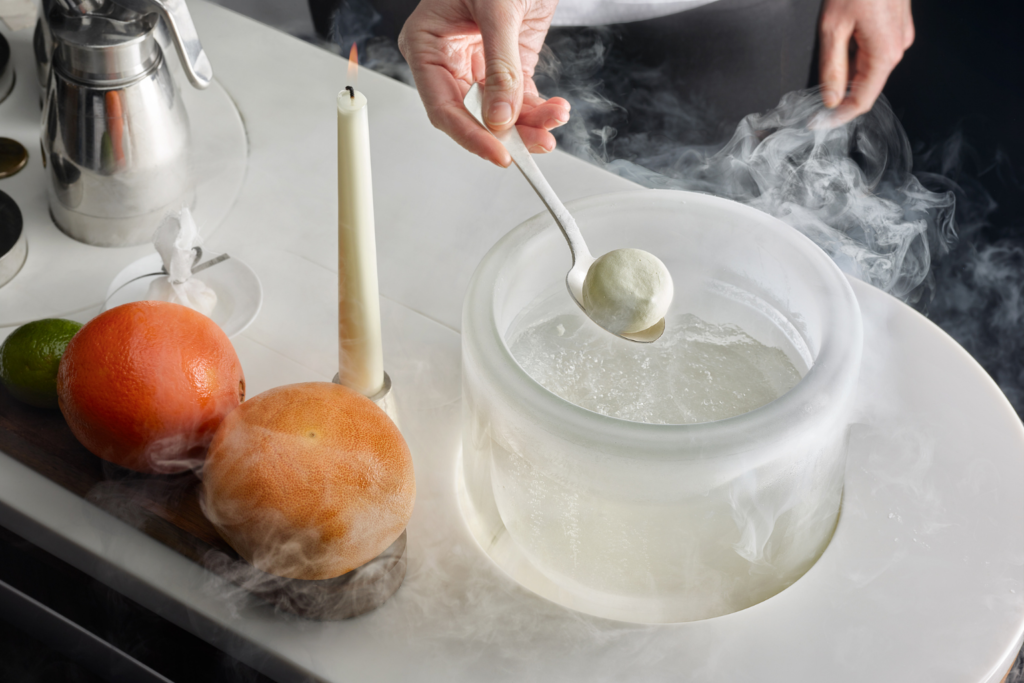 On the other hand, it seems entirely fitting that this pillar of the British dining establishment is looking back on a quarter century of culinary achievement. Awarded the top accolade in The World's 50 Best Restaurants 2005 (part of a seven-year run in the top five, in fact), The Fat Duck has made Heston Blumenthal one of the few chefs to have held three Michelin stars for longer than 15 years.
Following five months of Covid-enforced closure, it reopened in August 2020 – almost 25 years to the day after its story first began in 1995 – with an ambitious year-long programme of four Anthology menus, taking diners on a multisensory journey through the venue's trademark dishes.
"The Anthology is a celebration of the past 25 years," says Blumenthal. "Each of the volumes will feature the return of iconic classics from The Fat Duck's past, which play with perception, nostalgia and emotions.
It's also a homage to the techniques that we have developed, which are now widely adopted by kitchens worldwide; triple-cooked chips, for instance, have become a staple in global dining establishments, and demonstrate how important experimentation is to modern gastronomy."
Our members loved Volume One, which began with a palette-cleansing nitro-poached green tea and lime mousse (a blob of mousse poached in liquid nitrogen at -196°C, and frozen into a tiny meringue) and continued with the likes of the parsley-green snail porridge and Sound of the Sea (sashimi, tapioca 'sand', sea foam, and a conch shell containing an iPod with a soundtrack of crashing waves and seagulls). For dessert, there was the floating illusion known as Counting Sheep, in which meringues seemingly levitate on a pillow.
Festive Fable Tree menu featured Christmas themed dishes that follow the choosing of the tree to the twelfth day. Crab ice cream, meanwhile, is one of Volume Two's 11 plates, and there are hints that the third and fourth volumes will showcase triple-cooked chips and mock turtle soup – the Victorian consommé of calf's head, hooves and root vegetables.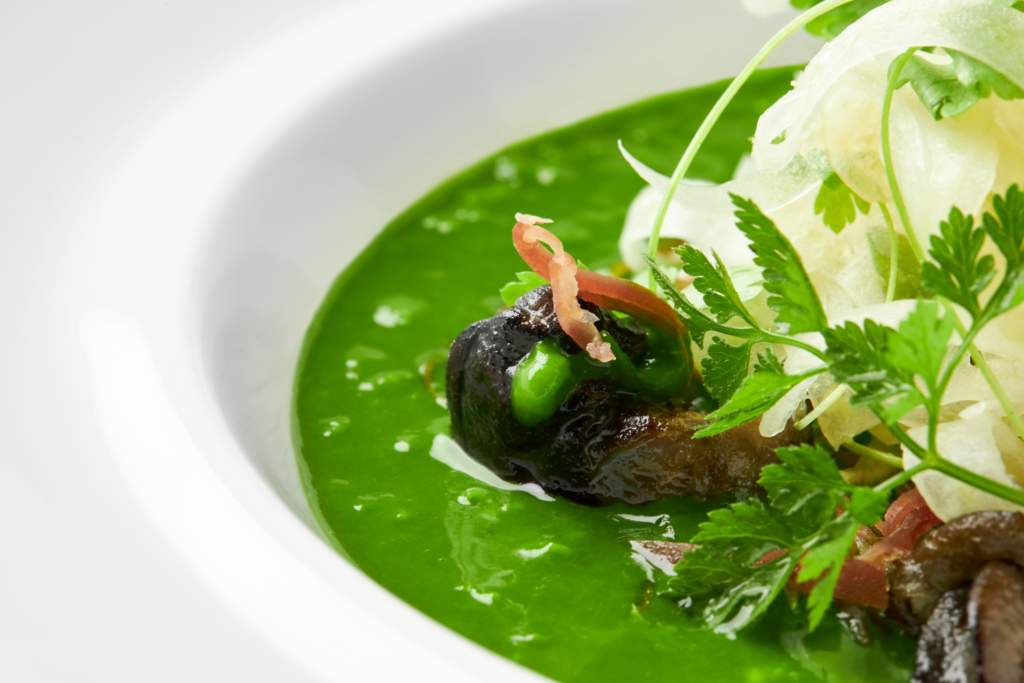 Raiding Alice in Wonderland for recipes, as he did with mock turtle soup and a whole mad hatter-inspired menu in 2009, is typical of Heston Blumenthal's studious, yet playful style. He is such a familiar celebrity chef through his TV programmes and publications that it's possible to forget how groundbreaking his synesthetic experiments have been.
Blumenthal himself gives the impression of being more focused on testing theories in his lab than basking in his gastronomic glory. "It was only when I realised the impact that some of the work I was doing had on not only the culinary world, but also neuroscience and food science, that I stopped to look at the wider view. During this time, I started to understand the influence of creativity, curiosity and imagination on everything we do."
Blumenthal says his proudest achievement was becoming the first chef to be awarded an Honorary Fellowship by the Royal Society of Chemistry, which also included him in its 175 Faces of Chemistry. He has received an OBE and doctorates from a string of British universities for his multi-sensory, molecular investigations that have led to experiential dishes such as Jelly of Quail, which features cascading dry-ice vapour with an oak moss scent. And, in the manner of a dedicated seeker, Blumenthal says his work is far from over. "The emotional connection with food is key – a positive relation can have a positive effect on the eating experience. We are only scratching the surface of how big this subject actually is."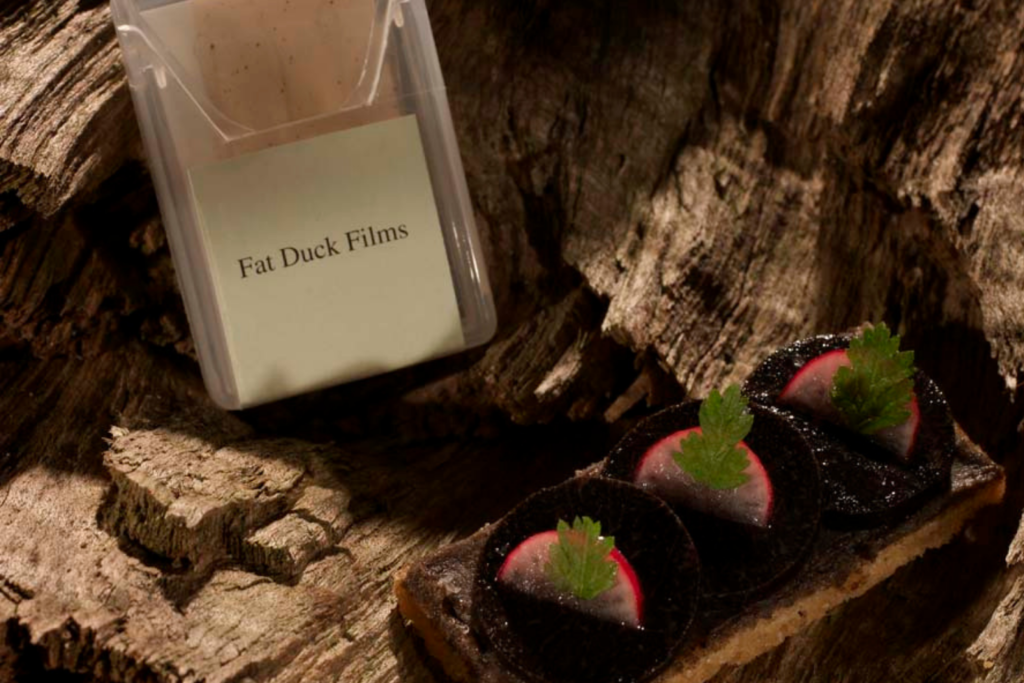 Heston Blumenthal in a nutshell
Key influences
French nouvelle cuisine pioneer Alain Chapel – "Jelly of Quail is an homage to him" – and Harold McGee, the American food-science author.
Top three ingredients
"Sherry vinegar, salt, anything rich in umami."
First job
At 18, he left his apprenticeship at Raymond Blanc's Le Manoir aux Quat'Saisons after a week, then spent a decade teaching himself classic French cooking.
Bumps in the road
"Before receiving the third star, I remember that the financial situation in the restaurant was not great. I was working very long hours and sleeping upstairs on the bags of linen."
Life in lockdown
"I live in the South of France, in a small town. In many ways it is already like living in a lockdown, but it has allowed me to appreciate the locally sourced and artisanal food around me. I spent a lot of time cooking, meditating and keeping fit."
Words: James Bainbridge
The Fat Duck remains one of the world's most sought-after reservations. Thankfully, we work closely with Blumenthal's team to ensure our members have priority access to tables and are welcomed with a complimentary glass of Champagne. We have partnerships across The Fat Duck Group and, in more normal times, we offer Held Tables at Dinner by Heston Blumenthal in London and complimentary drinks on arrival plus priority access at The Hind's Head, Blumenthal's second restaurant in Bray.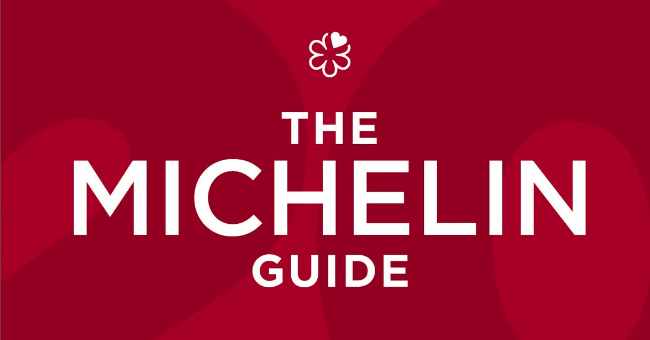 The release of the next edition of the Michelin Guide 2021 has been pushed back from October 2020 to 25 January 2021 – keeping us on tenterhooks while we wait. To discover the results as soon as they're announced, scroll down to join our mailing list and we'll email you the full list once it is available.