Your next jaunt to Europe might be postponed, but you can still get a cultural fix right from your couch with a host of virtual tours covering the well-trodden ground of the continent's best museums.
You can linger over work by Dutch masters at the Rijksmuseum and discover rare pieces at Moscow's State Tretyakov Gallery. From Edinburgh to the Louvre to Florence and beyond, you'll find new things to appreciate in our collection of online tours. Read on below to discover them all.
London: The British Museum's Museum of the World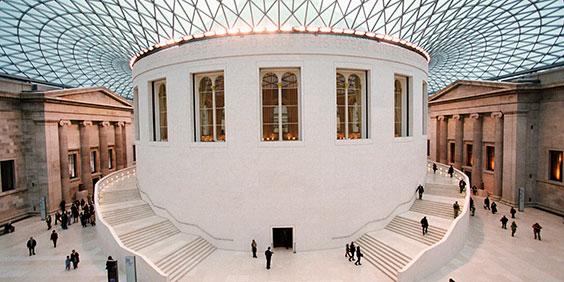 In this museum tour, artefacts and relics of the world are linked by dots, leading you through time to discover the great interconnectedness of world culture. Unearth some of the earliest writing from Sumer circa 3000 BC, explore statues from ancient Egypt and pottery jars from Imperial China, textiles from Africa and even cheques from banks of London. It's also great for kids and teens who can listen to the fascinating history of each piece with a clearly voiced audio track.
Rome: Vatican Museums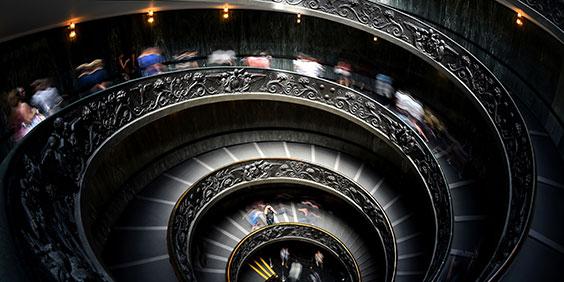 Spend hours clicking through the halls of the Vatican's museums and chapels with this collection of online tours. You might not be staring up at Michelangelo's frescoes from inside the Sistine Chapel, but its grandeur is no less impressive in digital form. All the highlights are available to explore including the Pinacoteca, home of Raphael's The Transfiguration, and the Pio Clementino Museum, which houses classical sculpture.
Paris: The Louvre
There are five virtual tours on the Louvre's site to be discovered. Head into the original moat to explore the building's historical origins. Marvel at the Egyptian Antiquities tour, which showcases everyday life in Pharaonic times including the Tanis Sphinx.
Amsterdam: Rijksmuseum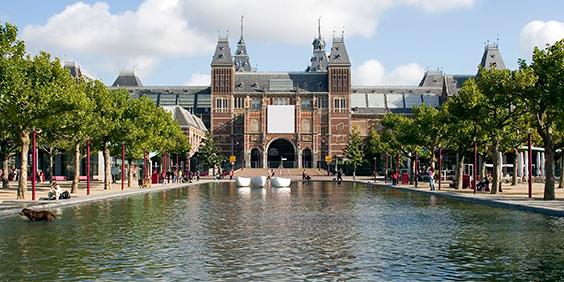 From Vermeer to Van Rijn, Delftware and artefacts, on this tour you'll spot many pieces by the Dutch masters, but it's not just the work on display in Google's street view tour that'll capture your attention. Take time to zoom in on the architectural details and explore nooks you haven't seen before.
Florence: Uffizi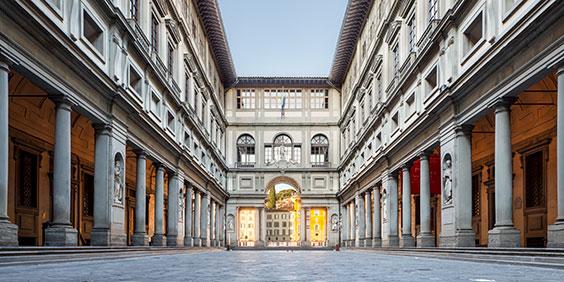 One of the oldest galleries in the world, Uffizi houses some epic Italian Renaissance masterpieces. Perhaps its crowning work is Sandro Botticelli's Birth of Venus, but you'll also find many other greats within its digital galleries such as da Vinci's Baptism of Christ and Caravaggio's Bacchus.
Madrid: Reina Sofía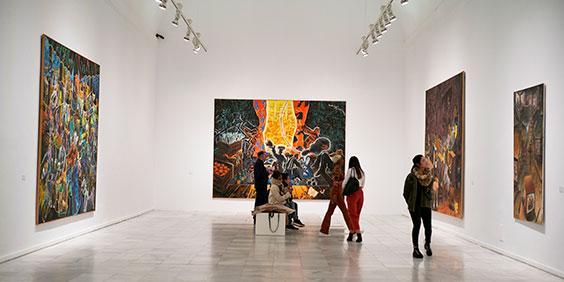 Spanish art is placed on the pedestal at the capital's Reina Sofía gallery, which carries notable work by Miró, Salvador Dali and Julio González on its walls. Its Picasso collection is one of the highlights on any visit to the gallery, and you shouldn't miss his famous work, Guernica, when visiting online either.
St Petersburg: State Hermitage Museum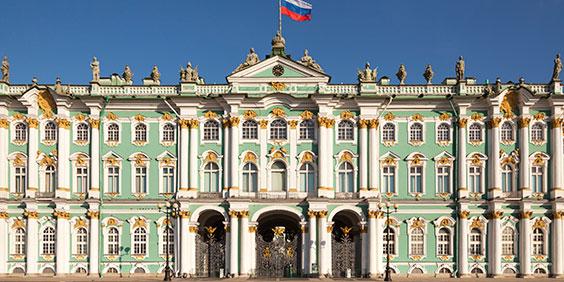 Head inside the walls of the Winter Palace on this high-resolution virtual tour, which takes you through one of the largest collections of art in the world. You'll find art through the ages, from ancient glyptics dating back to 15th century BC to Neolithic artefacts alongside works by masters such as Michelangelo's Crouching Boy – the only work by the artist in the whole museum – and Raphael's Conestabile Madonna.
Edinburgh: National Museum of Scotland
History, art and innovation are all on display in the National Museum of Scotland and in a virtual tour you'll see fossils and relics from the distant past, coffins and mummies from ancient Egypt and Scotland's own archive of invention. Click through featured online exhibitions to explore a history of textiles or a feature on Alexander Graham Bell.
Moscow: State Tretyakov Gallery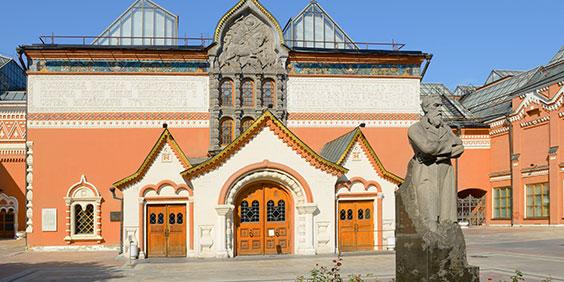 A trove of fine local art, this gallery has over 180,000 works by Russian artists. See dedicated online exhibits showcasing work by Léon Bakst and avant-garde greats Mikhail Larionov and Natalia Goncharova. Plus, you'll see some of Wassily Kandinsky's oeuvre in high definition.