Summer has officially started and restaurants have opened their doors again, and in light of this, we've pinpointed our current favourite al fresco restaurants dotting the capital. We're expecting more restaurants to open outdoor spaces as councils ease regulations and close roads to allow for streetside dining.
The Garden at The Berkeley
Dotted with lights and lanterns, this leafy al fresco spot has opened up just in time for summer. Guests can enjoy ambient beats while digging into small grill plates and expertly mixed cocktails. Wilton Place, Knightsbridge, SW1X 7RL
Sam's Riverside
Perched right next to Hammersmith Bridge, you'll be able to soak up prime Thames views at this waterfront favourite run by seasoned restaurateur Sam Harrison. Expect a seafood-focused, Anglo-French menu. 1 Crisp Road, Hammersmith, W6 9DN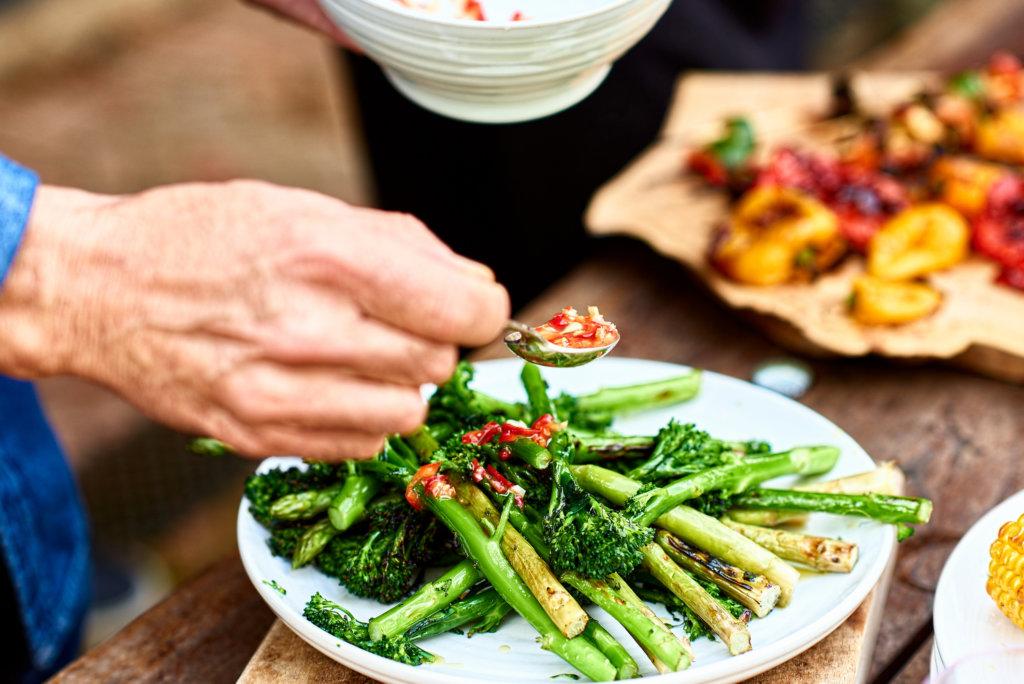 Darby's
This New York City-inspired oyster bar, grill and bakery strives to be the ultimate neighbourhood joint, aided by an unpretentious yet elegant Irish-American menu. Its large, sun-trapping courtyard is worth the journey to Nine Elms. 3 Viaduct Gardens, Nine Elms, SW11 7AY
Seabird
This rooftop restaurant treats you to panoramic views of London and impeccable seafood. Our members rate the oyster menu – one of the most exhaustive in the capital – and we'd advise rounding off your visit with the manchego cheesecake. 14th Floor, 40 Blackfriars Road, South Bank, SE1 8PB
The Betterment
This Jason Atherton spot is all about seasonal, wood-fired meats, fresh seafood, signature salads and plant-based plates, which can be enjoyed on The Terrace, an all-season garden complete with foliage-covered walls. The Betterment is scheduled to open in September – ask us for updates. 44 Grosvenor Square, Mayfair, W1K 2HP
The Ivy Chelsea Garden
With wisteria and rose vines creeping over antique mirrors, this extensive garden and terrace is the ideal spot to enjoy The Ivy's iconic culinary staples. We suggest booking in for lunch and tuning in to the sounds of chinking cutlery and trickling fountains. 195, 197 King's Road, Chelsea, SW3 5EQ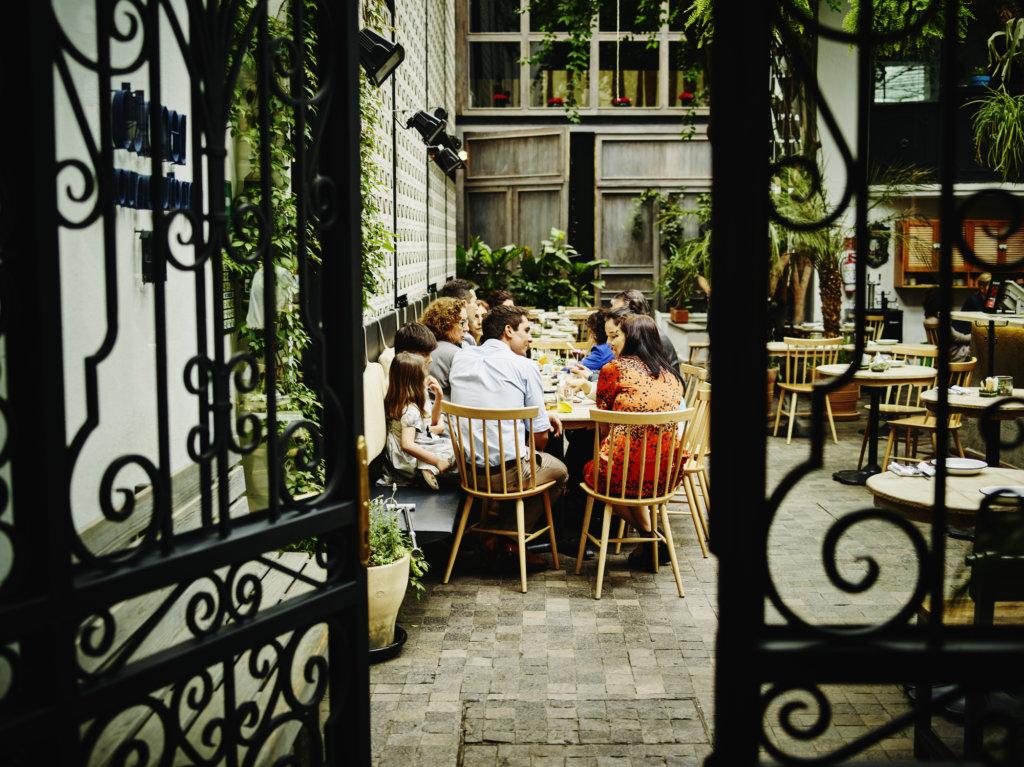 The American Bar at The Stafford London
Opening 3 August
One of London's longest surviving American bars comes with a picturesque cobbled courtyard, perfect for indulging in the signature cocktails and Mediterranean-inspired cuisine. 16-18 St. James's Place, St. James's, SW1A 1NJ
Chicama
Bringing a taste of Peru to Chelsea, this restaurant comes from the group behind Pachamama, and solely serves fish and vegetarian plates. We're a fan of the blackened octopus, which tastes even better when seated on the sunny terrace overlooking King's Road. 383 King's Road, Chelsea, SW10 0LP
Dalloway Terrace
Set within a lush, secluded garden, this picturesque terrace feels miles away from its Bloomsbury surroundings. The seasonally led and thoroughly British menu dials up the summer garden party vibes even more. 16-22 Great Russell Street, Fitzrovia, WC1B 3NN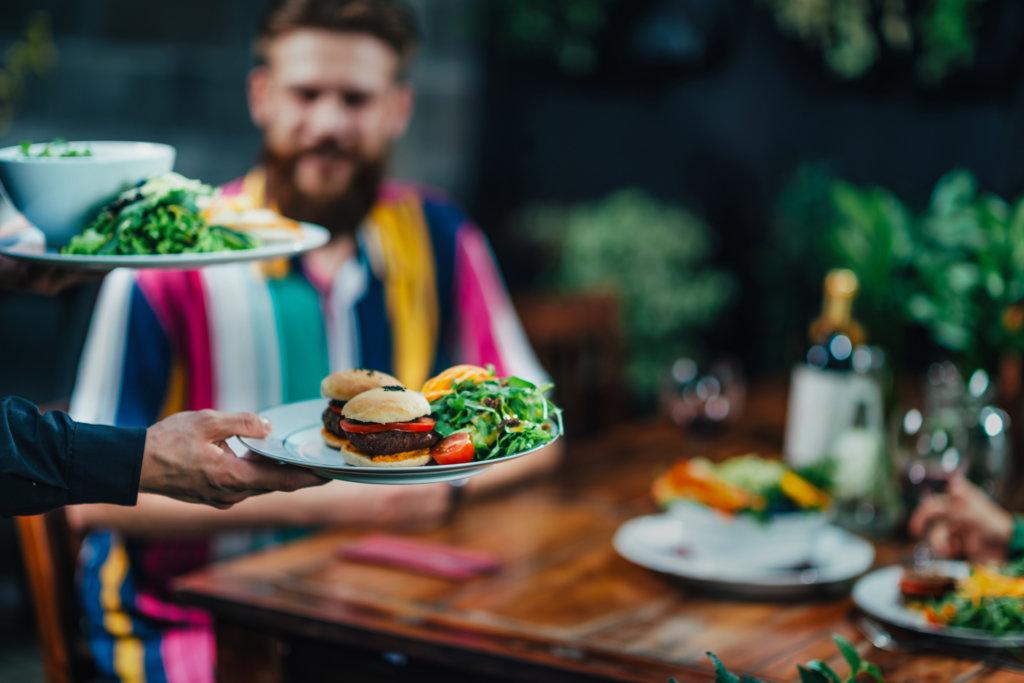 Petersham Nurseries
This rustic spot is all about excellent seasonal Italian cuisine prepared with the freshest ingredients. The lush verdant interior extends itself to the romantic Floral Court, a courtyard nestled in the centre of the establishment, decked out with colourful and fragrant flora. 31 King Street, Covent Garden, WC2E 8JD
La Petite Maison
This Mayfair restaurant dedicates itself to authentic Niçoise cooking, presenting fresh and local flavours. Bag a seat in the sun on the pavement to imagine you're on the sun-drenched Côte d'Azur. 53-54 Brook's Mews, Mayfair, W1K 4EG
Lina Stores
Located on a quiet street just behind Granary Square, you'll be able to tuck into this renowned deli's Italian delicatessen while seated on comfy seats lining the pavement – think authentic hand-made pasta and cured meats. 20 Stable Street, King's Cross, N1C 4DR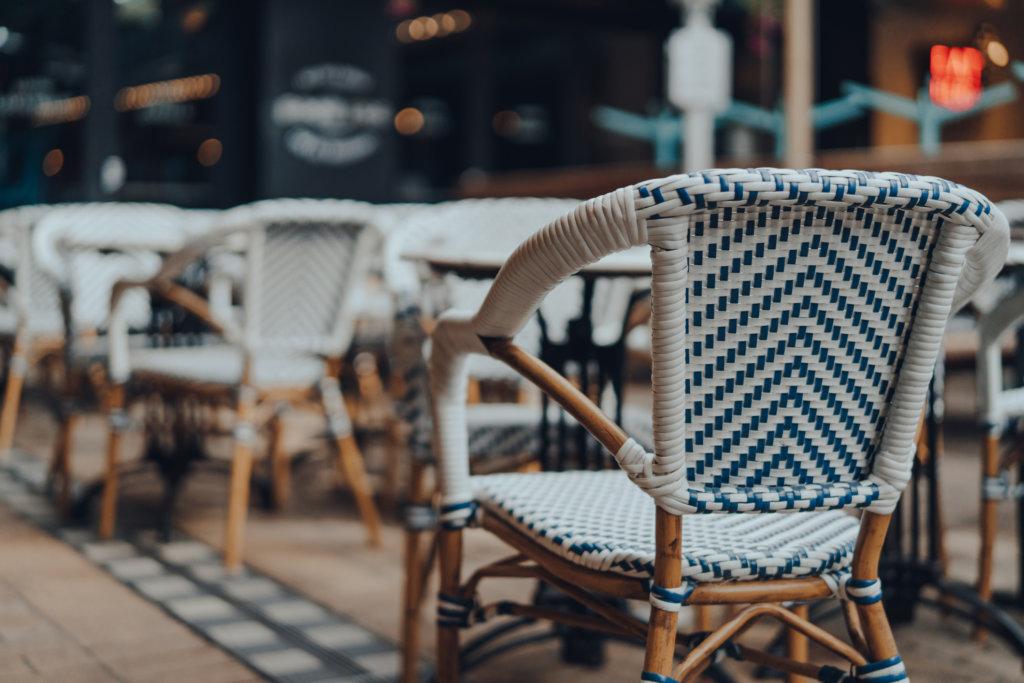 German Gymnasium
Situated in a former gymnasium, this decadent outpost serves European-inspired cuisine with a contemporary twist, topped off with a predominantly German wine list. Its outdoor terrace sits in the heart of King's Cross, providing a pleasant, buzzy atmosphere. King's Boulevard, King's Cross, N1C 4BU
Parrillan
This DIY outdoor grill restaurant is from the team behind Barrafina. Diners are encouraged to prepare their own grub on a bespoke mini charcoal grill with a wide offering of meat, fish and vegetables. Coal Drops Yard, Stable Street, King's Cross, N1C 4PW
Circolo Popolare
Bringing a bit of Sicily to the heart of Fitzrovia, this sunny trattoria serves a slice of Riviera summer year-round with its Neapolitan pizzas, pastas, sizzling skewers and sun-drenched terrace. 40-41 Rathbone Place, Fitzrovia, W1T 1HX
Hicce
True to the meaning of its name, hicce lives within the moment, offering wood-fired British fare prepared with fresh produce, resulting in innovative dishes. Its courtyard terrace overlooks the trendy Coal Drops Yard. Unit 102, hicce x Wolf & Badger, Stable Street, King's Cross, N1C 4DQ
Bluebird
Offering a tranquil sanctuary from busy King's Road, this Chelsea hotspot's terrace is a popular suntrap in summer, especially when the Pimm's starts flowing. Locally sourced ingredients are transformed into excellent modern European dishes and the signature cocktails are excellent – especially the English Punch. 350 King's Road, Chelsea, SW3 5UU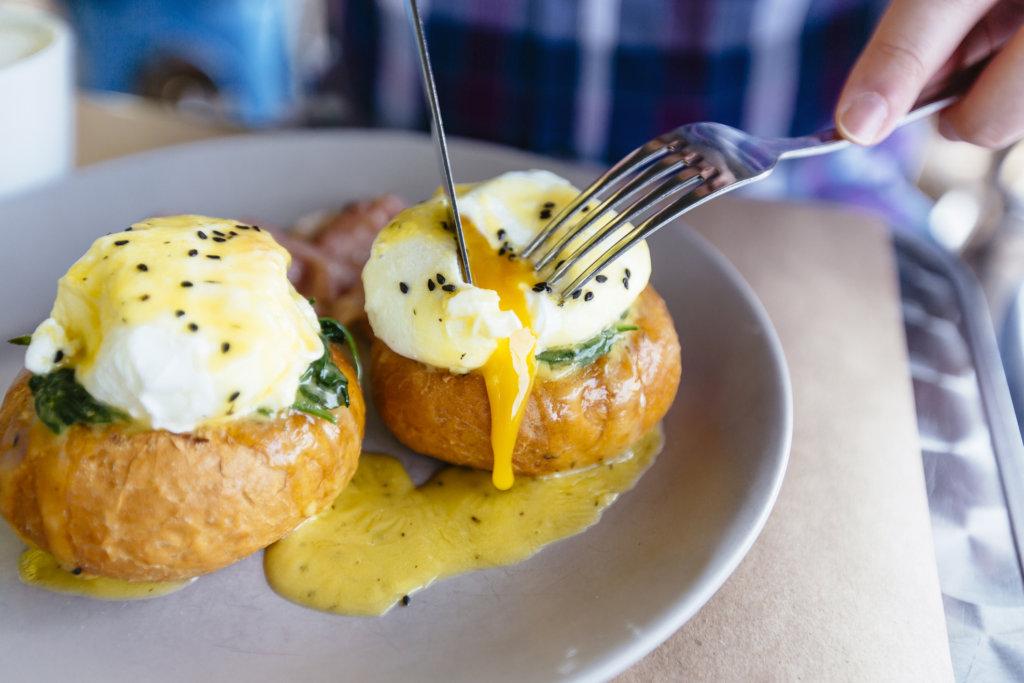 If would rather have al fresco lunch in your garden check out our The best Michelin-rated restaurant deliveries across London post.