Wildebeest thundering through the Masai Mara in search of greener pastures in their Great Migration, pink river dolphins swimming through the Amazon, a very rare sighting of a narwhal's thin tusk piercing the arctic water's surface….
They're the kind of remarkable experiences and wildlife destinations our members look for when planning a wish-list holiday. But while travel remains off our collective to-do lists, we can still visit the furthest corners of the world to discover new wildlife with a host of video tours that take you across the Antarctic, through Canada's Northwest Passage and over the plains of Africa.
Kruger National Park, South Africa
If there were a big five of game parks, the Kruger would surely take pride of place in Southern Africa. This iconic national park spans just under two million hectares of land on which you'll find over 500 different birds, 147 mammals and a diverse array of trees, reptiles and amphibians.
On this 360-degree virtual tour, drive alongside a rhino and stop to look at grazing springboks. Singita's Lebombo and Sweni lodges remain our members' favourite accommodation options here with suites that offer the perfect vantage point over the local watering holes filled with happy hippos seeking reprieve from a hot summer's day. As part of our Global Hotel Collection, these lodges also offer members a variety of benefits including daily breakfast and a gift to the value of $100 per couple.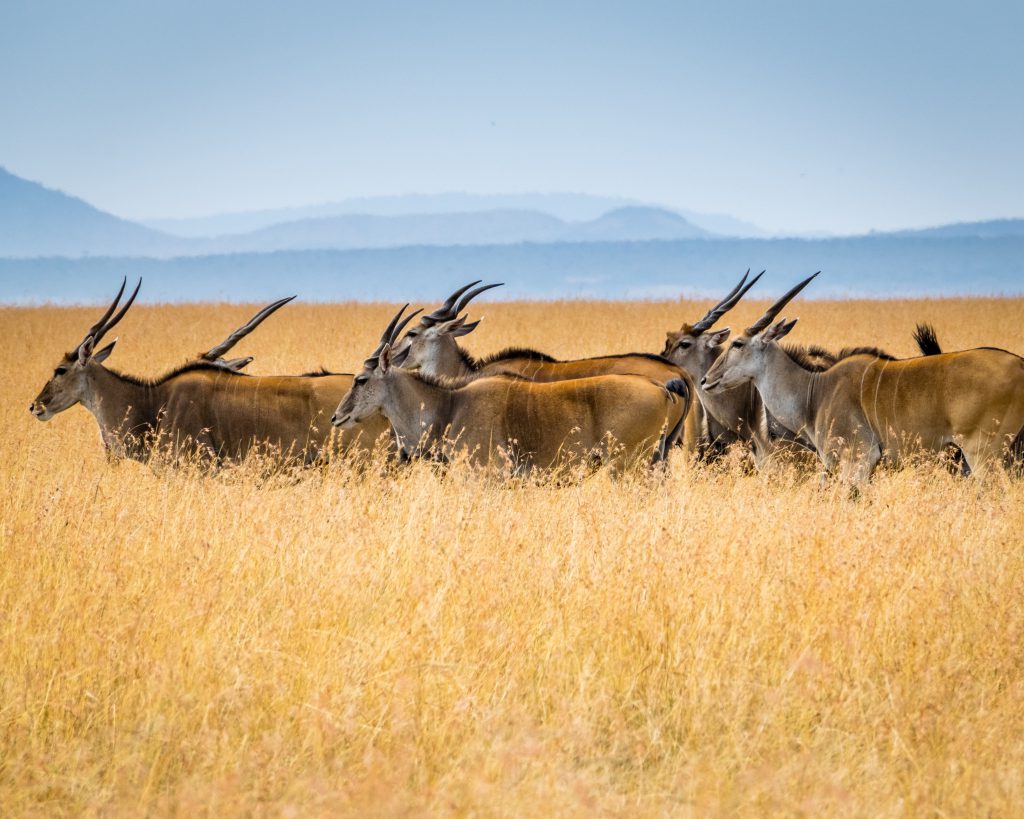 Londolozi Game Reserve, South Africa
One of the most luxurious campsites in the Kruger National Park, Londolozi is known for both its excellent game viewing as well as its indulgent leisure time. With this video tour, you'll feel as if you've hopped on board a Land Rover, stopped to overlook a confusion of wildebeest and spy a leopard slinking along the dirt road.
There's plenty more to see in the 15-minute tour, which takes you through to the last rays of sun on a dusk drive (usually ending off with a refreshing G&T in the bush). It all culminates in a lion kill, and showcases a misty early morning with the pride and a herd of elephants. When our members stay at Londolozi they enjoy benefits such as room upgrades, boutique credit and complimentary breakfast.
Cape Whale Coast, South Africa
Between August and November each year, thousands of tourists flock to Hermanus, a two-hour drive from Cape Town, for whale season. This set of video tours offers a close up of the magnificent Southern Right Whales, which are known to come close to the shore in a show of breaching, blowing and lobtailing that delights crowds from the collection of waterside hotels, restaurants and cafes. The Marine Hotel is one of our members' favourite places to stay for its light and airy luxury rooms with unsurpassed ocean views.
Okavango Delta, Botswana
Comprising a network of tranquil floodplains that snake across Botswana's arid savannah, the Okavango Delta is one of Africa's most jaw-dropping destinations that attracts abundant wildlife including buffalo, the Nile crocodile, lions and rhino.
National Geographic's expedition team lead this 360-degree video tour, which tracks an elephant herd through the swampy lagoons and into the grassy plains, and you will see the thrilling moment when humans and elephants collide during an unexpected migration. Our members are no strangers to sightings such as this when staying at andBeyond's Nxabega tented camp, which enjoys a private concession of land on the border of the Moremi Game Reserve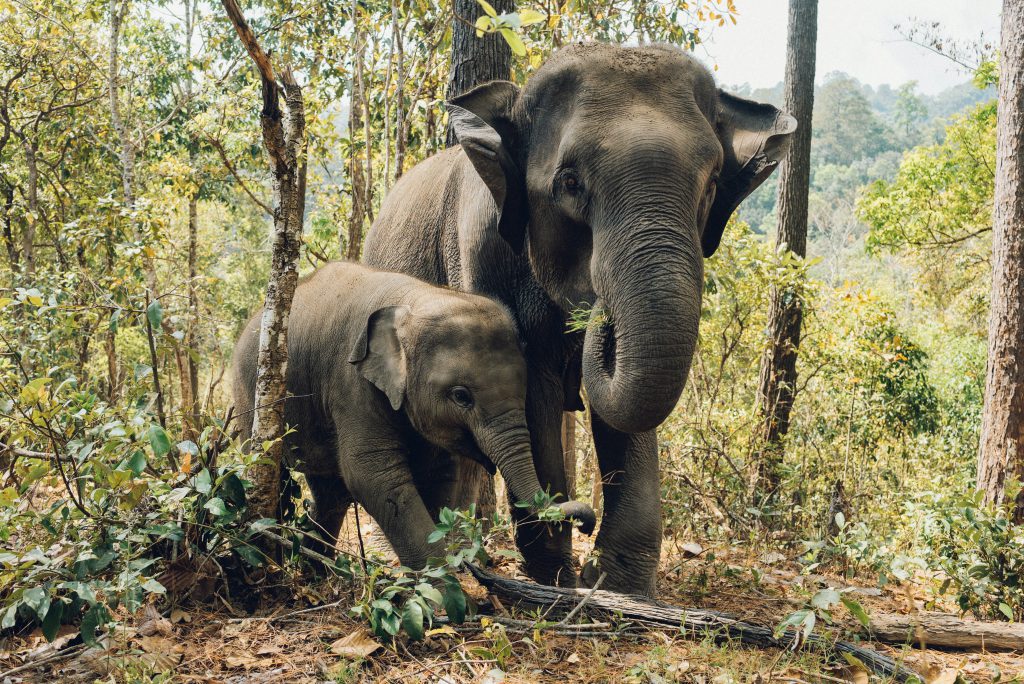 Masai Mara, Kenya
A requisite stop on the trail of the Great Wildebeest Migration, Kenya's Masai Mara boasts wildlife viewing like no other, especially as thousands of zebras and wildebeest charge across its stretch of grasslands. Our members usually opt to stay as close to the action as possible at andBeyond's Bateleur Camp, which is located within the reserve and where you can enjoy a variety of benefits including breakfast, room upgrades and more.
This video tour ventures through Nairobi and on to a couple of camps where you'll enjoy sightings of Kenya's impressive wildlife, from ostriches, giraffe and impala to elephants and lions.
Alaska, United States
Venture to Alaska aboard a luxury cruise liner with this video that takes you on an expedition through glacial waterways with awe-inspiring mountain views. Among the beautiful scenery there's also plenty of animal life, from bears and eagles to whales, and a hands-on experience that has travellers catching and preparing their own fish, kayaking through vast expanses of ocean, touching ice-blue glaciers and learning about the abundant birds, marine life and animals indigenous to the area.

The cruise liner itself is plush with special events such as a 'caviar on the ice' party that rounds out the experience. This is one of our members' favourite cruises and they enjoy guaranteed benefits such as upgrades and onboard credit, when booking through us.
Northwest Passage, Canada
An epic sea route that connects the Atlantic and Pacific Oceans, the Northwest Passage is among the world's most beautiful sights. Expeditions here take travellers across the icy Canadian archipelago, drifting through fjords aboard kayaks and boats, and traversing the vast tundra.
Wildlife highlights include polar bears, walruses and reindeers. The video also ventures inland to the villages, where you'll get a glimpse into traditional Inuit communities and experience a taste of local life.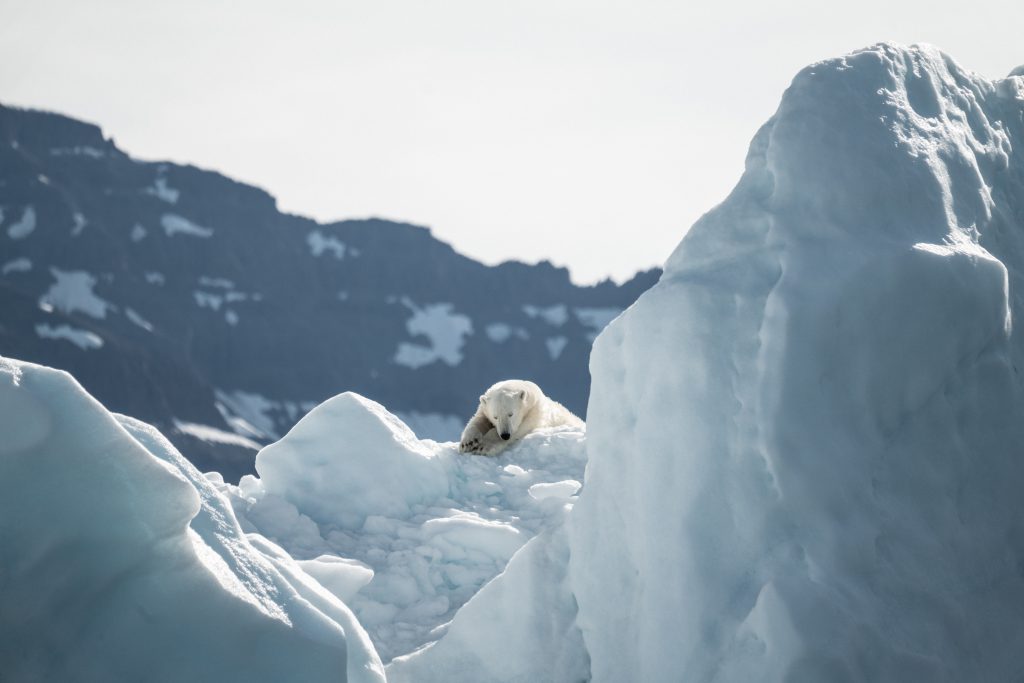 Amazon, Brazil
Panning over its tropical green belt, this video is evidence of the teeming wildlife that permeates the Amazon. From mangroves and giant lily pads to toucans and buffalo, there's no end to what you'll see. The Seabourn cruise line takes you on kayak and boat trips through tranquil tributaries where you can look up to the rainforest canopies to see a sloth languidly dangling off a branch.
All through the expedition, guests sidle up to nature getting close ups of exotic creatures they've never seen with the naked eye – like the pink
river dolphins. It's why these cruises are so popular with members who receive complimentary upgrades and onboard credits as special perks.
South Georgia Island, Atlantic Ocean
Described as the 'gateway to the Antarctic', South Georgia Island is a British territory in the Atlantic Ocean inhabited only by wildlife such as the thousand-strong rookery of penguins, save for a small group of scientists. The land here – comprising glaciers and ice capped peaks – is the epitome of untamed, surrounded by tempestuous seas and freely roamed by the wildlife when humans set off again for distant destinations.
You can see how wildlife outnumbers human life on this video tour as it pans across scenes on the shore, where seal pups, penguins and birds forgive the brief interruption on their otherwise uninhabited land. The video remembers explorer Ernest Shackleton, whose expedition here is the stuff of legend, and shows a toast to his life at his last resting place on the island.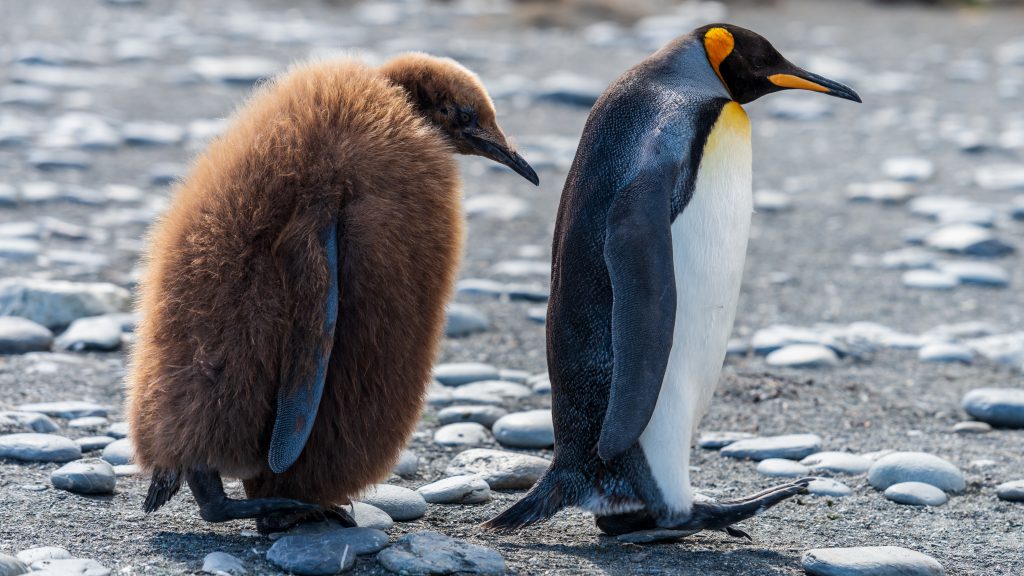 If you are interested in UNESCO World Heritage sites, check out our list of Top UNESCO World Heritage Sites To Visit On Virtual Tours