Ollie Dabbous burst onto the scene in 2012 with his debut restaurant Dabbous, which won a Michelin star just eight months later, secured a string of five-star reviews and had a reservations book blocked out for months in advance. Last year, he moved across town from Fitzrovia to Mayfair, where he set up Hide, a two-level restaurant devoted to his playful take on modern European cuisine. Before lockdown, it was one of our members' most in-demand dining spots and one of the top places where we held tables for peak-time bookings. We caught up with the chef to discover some of his kitchen secrets.
What is your idea of the perfect meal?
It would have to be a summer barbecue. You can't beat eating with friends outside, using fresh ingredients simply cooked over charcoal, accompanied by some nice salads.
Which chef do you most admire and why?
Raymond Blanc. You just need to speak to the guy to understand why. He has more passion and lust for life than most chefs half his age. He genuinely injects life into everything he does.
What do you consider your greatest professional achievement?
Winning the Michelin star at Hide after just a few months was special. Given the scale of the restaurant and the size of the offering, I'm incredibly proud of that.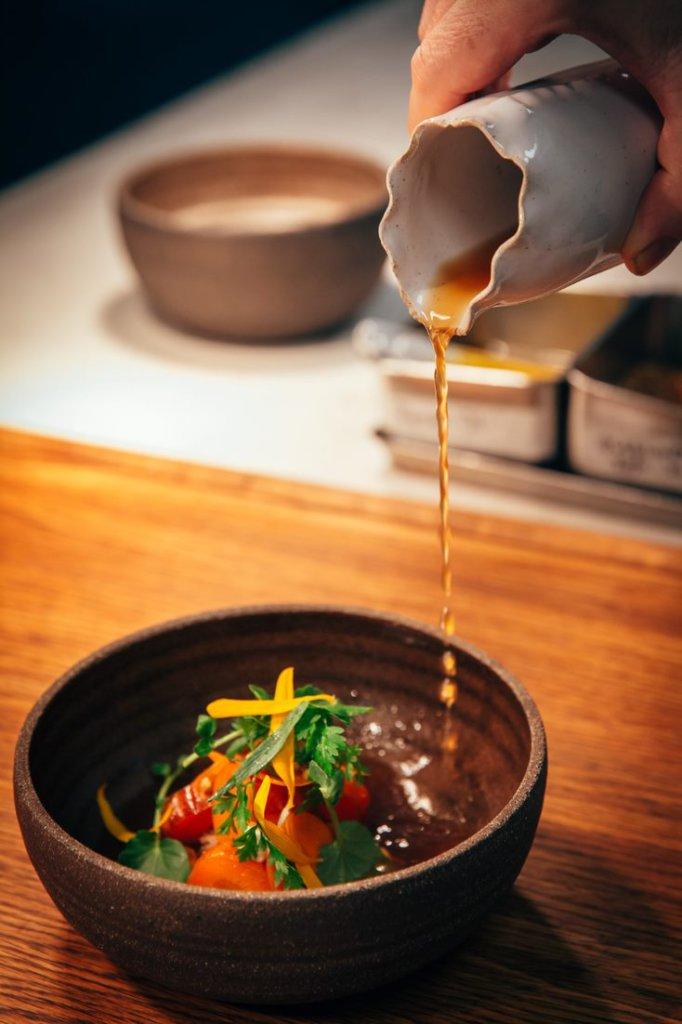 What is your most treasured possession in the kitchen and why?
I don't really have one. I'm not the sort of chef who spends a ton of money on fancy chef jackets or crazy knives. It'd probably be my thermos flask – I drink so much coffee to keep me going!
What do you consider the most overrated ingredient or trend?
I think the current trend for fermenting is overrated and overplayed. Also – let's be honest – some foraged items are barely edible.
What is the best comment you've ever received about your cooking and from who?
The five-star reviews from Faye Maschler and AA Gill for Dabbous were memorable and life-changing.
If you weren't a chef what would you be doing?
It would be design of some sort. Although my drawing skills would have to improve considerably!
What's your guilty food pleasure?
I don't like a lot of fast food, but I do love a burger, if it's done well. Ideal conditions are: Smith & Wollensky on a Sunday, a side of fries, a crisp green salad and enough macaroni cheese to send me into a food coma. The key is simplicity – nothing too jazzy, but the pickle is obligatory. I never make burgers at home – I live 50 metres from a Five Guys and 100 metres from Smith & Wollensky!
Fancy eating out in London? Have a look at our favourite waterside restaurants in London.