Plunging canyons, gigantic trees, ancient caves, and soaring peaks – California's national parks certainly don't mince on superlatives. All 10 of them (more than any other state in North America) are natural playgrounds that are home to some of the most vivid landscapes on the planet – and autumn and winter are the perfect time to visit for a chance to go wild in the great outdoors, hiking, rock climbing, skiing, and snowshoeing to your heart's content. We've handpicked our top four – read on to find out what makes them special.
This exclusive content features in EXPLORE, our inspirational travel magazine for our members, which offers holiday ideas as adventurous as climbing El Capitan and as luxurious as stepping into the spa room at Tenaya Lodge.
Salute El Capitan in Yosemite National Park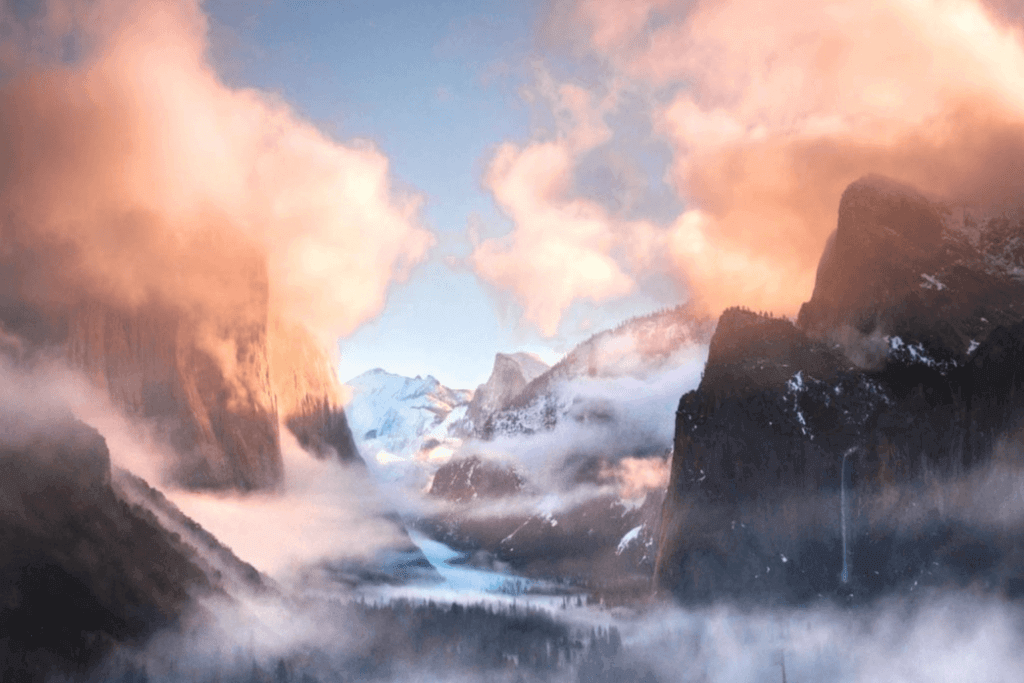 The crown jewel of California's national parks, Yosemite is best known for its cascading waterfalls and vast Sierra Nevada wilderness area. The park's 310,799 hectares of deep valleys, wild meadows and towering sequoia groves lend themselves to world-class recreational activities, and offer spectacular views that are best enjoyed from the top of its most famous summit, El Capitan.
Best place to stay: Located near the park's south entrance, Tenaya Lodge at Yosemite offers a range of rooms, suites, and cottages, as well as the rustic new cabins that top our wish list for their immersive forest setting, firepits and rushing creek backdrop. The resort is perfect for a family holiday, with activities including guided nature, flashlight and winter snowshoe hikes, as well as mountain biking and a kids' adventure course. The spa, half-dozen dining options and park tours keep all generations happy.
Hike, Climb, and Sled in Sequoia National Park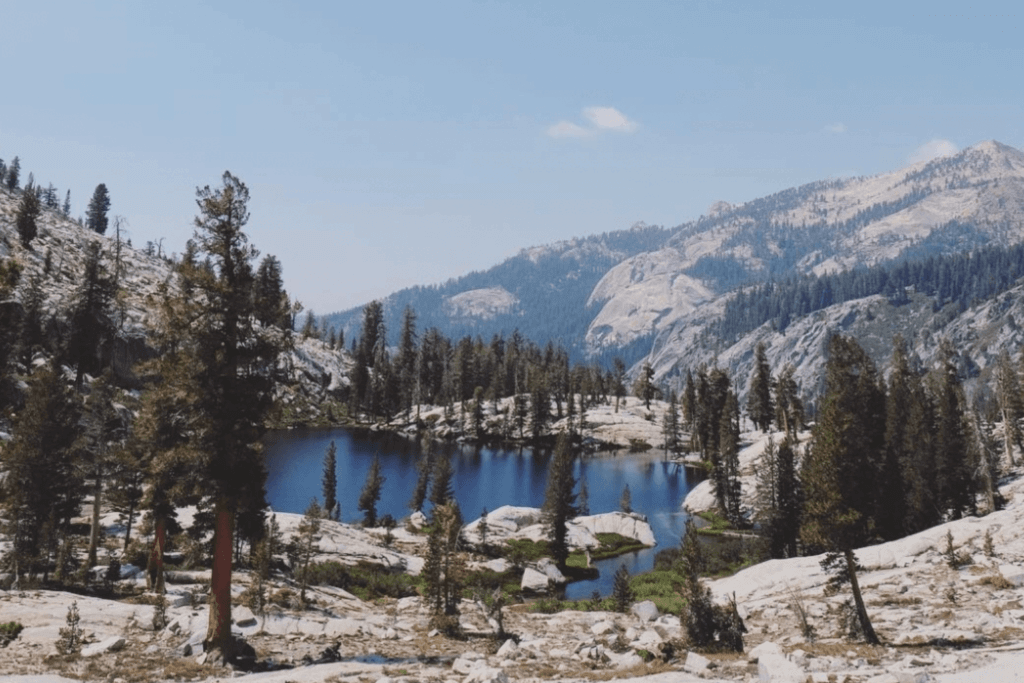 Sequoia is renowned for its towering trees, the most notable being a giant 2,300-year-old sequoia called General Sherman – which, at a staggering 272ft, is the world's tallest. And there's plenty more to do – the park's your gateway to thrilling outdoor adventures, from hiking and rock climbing in autumn to skiing and sledding in winter.
Best place to stay: Sequoia's signature hotel, Wuksachi Lodge, is a striking stone-and-cedar mountain hut situated in the heart of the park and surrounded by a mighty sequoia forest and soaring Sierra peaks. It's a comfortable base from which to set off on daytime explorations – come evening, share your adventures with fellow guests next to a roaring, rock-rimmed fireplace.
Quiet Trails in Kings Canyon National Park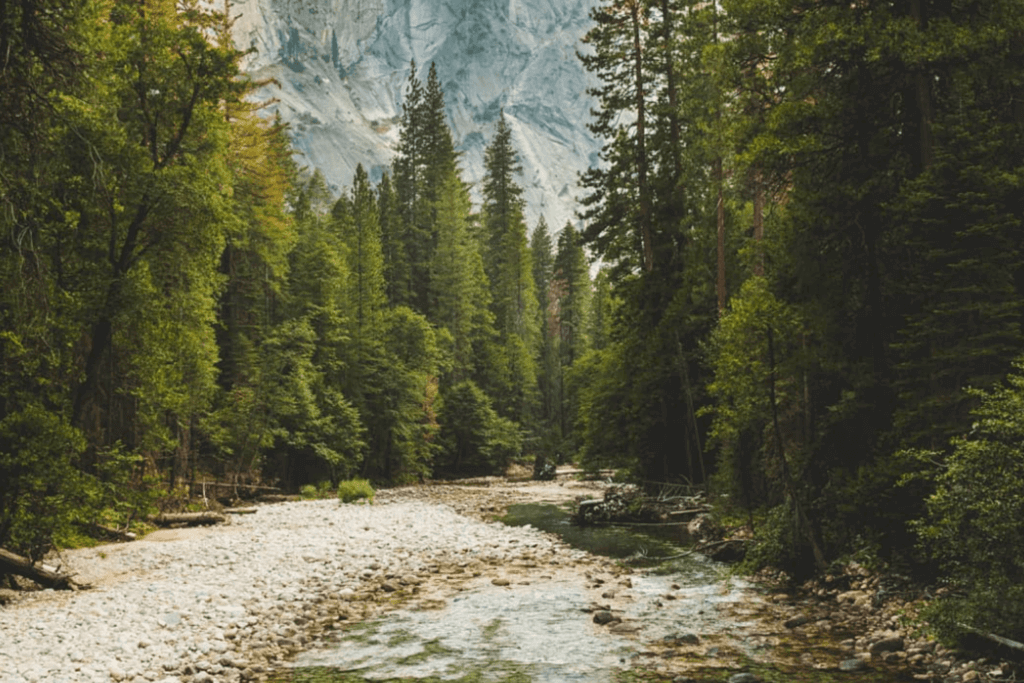 Formed in 1940, Kings Canyon is linked to Sequoia but seems wilder and more rugged, its lush, seemingly endless trails much quieter than those of its more famous neighbor. As you head off in search of adventure, either on foot or horseback, you'll pass remote lakes, gargantuan trees, and a dramatic cleft deeper than the Grand Canyon.

Exploration tip: Drive to Cedar Grove at the bottom of Kings Canyon and continue all the way to Road's End for beautiful hikes and dramatic scenery in one of the park's least crowded areas. You'll be rewarded with spectacular views of cliffs, the canyon, the mighty Kings River, and awe-inspiring rock formations.
Mystical Desert Landscapes in Joshua Tree National Park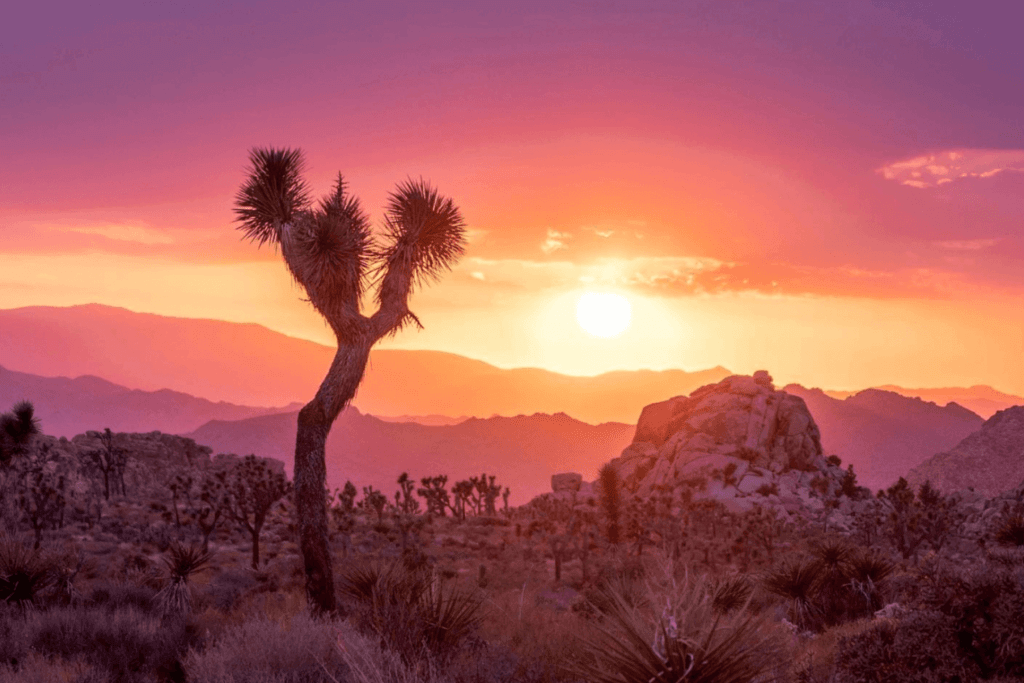 Named after the prickly Joshua trees, this vast 321,320-hectare park is the meeting point of two distinct desert ecosystems – the Mojave and the Colorado. Known as the best rock-climbing spot in California, 'JT' is also a hit with hikers and mountain bikers, its mystical landscape and dark night skies a source of endless wonders and artistic inspiration for many.
Best place to stay: The Chateau at Lake La Quinta is a French-inspired mansion in the middle of the Southern Californian desert. A serene lakeside setting, unrivalled Santa Rosa mountain views, a farm-to-table restaurant, and colourful, individually designed rooms all create a highly memorable stay. The two spacious lakeside bungalows are our accommodation of choice.
Words by Verena Neumayr-Howes and Alex Dalzell
Craving more winter adventure? Check out our recent post on the best ski holiday destinations in Europe.