Hideaways on the edge of the jungle, pristine desert palaces and remote island retreats – Aman resorts and hotels have a reputation for their unique locations (perfect to escape the chilly weather for some autumn sun), peaceful atmospheres, privacy, and natural settings emphasised by remarkable design. Aman offer properties in exotic locations, whether you feel drawn to fascinating cultures, postcard-perfect scenes of sunny skies and clear aquamarine water, or the warmth of golden desert sand under your feet. Read on to discover our picks for a few more days of sunshine.
Take a jungle-chic break in Bali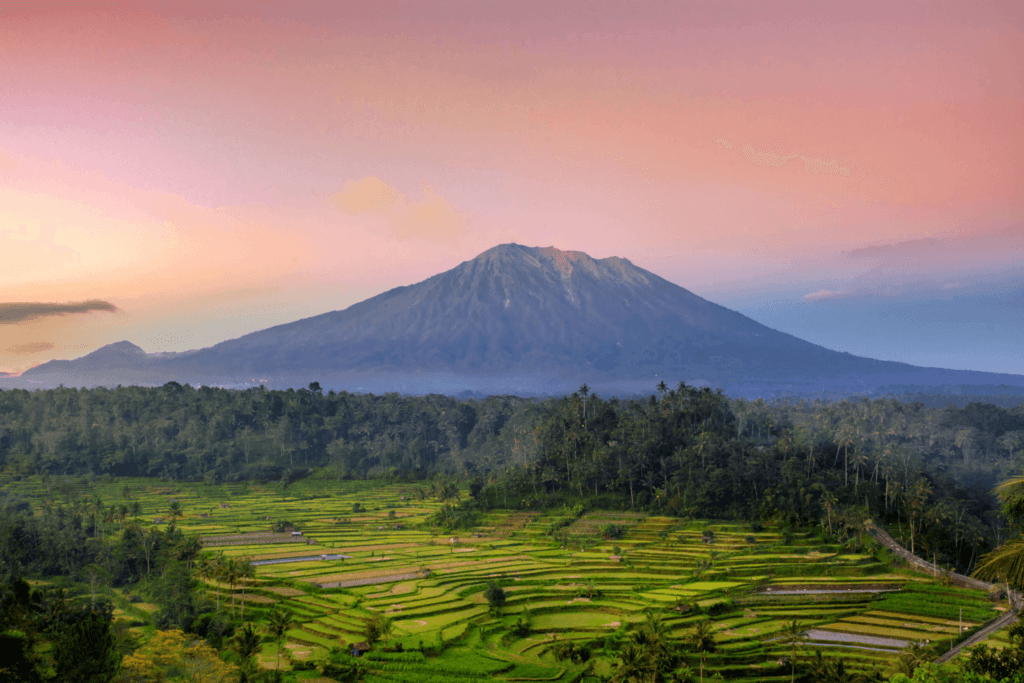 Set on a hillside along the Ayung River Gorge, Amandari resort was designed to resemble a traditional Balinese village, and overlooks a sunlight-dappled rainforest. Cleverly camouflaged by its surroundings, the resort strikes the perfect balance between a quiet haven and an adventurer's delight, with a top-notch spa amid placid lotus ponds, undulating cycling and trekking paths, and excursions to the nearby villages. Secluded suites with lofty thatched roofs, outdoor baths and teak sun loungers make staying in tempting, but should you decide to venture out, Bali's cultural capital, Ubud, sits in the Ayung Valley below. The town is rich with the work of expert craftspeople and skilled artisans, as well as ancient temples, a monkey forest sanctuary and an Instagram-worthy jungle swing.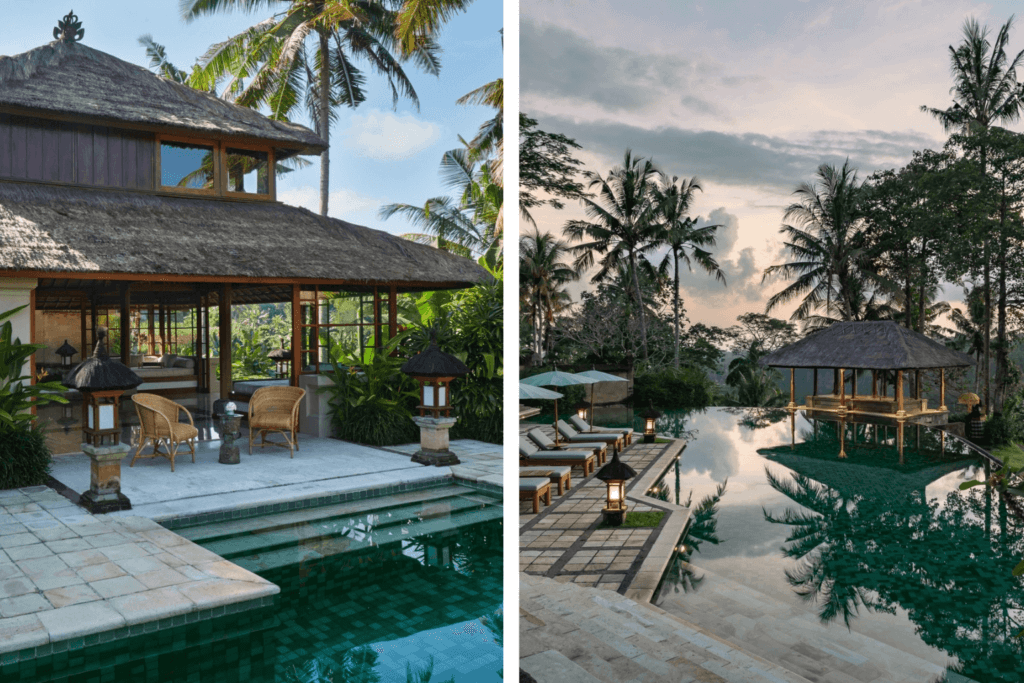 Explore the souks and sand dunes of Marrakech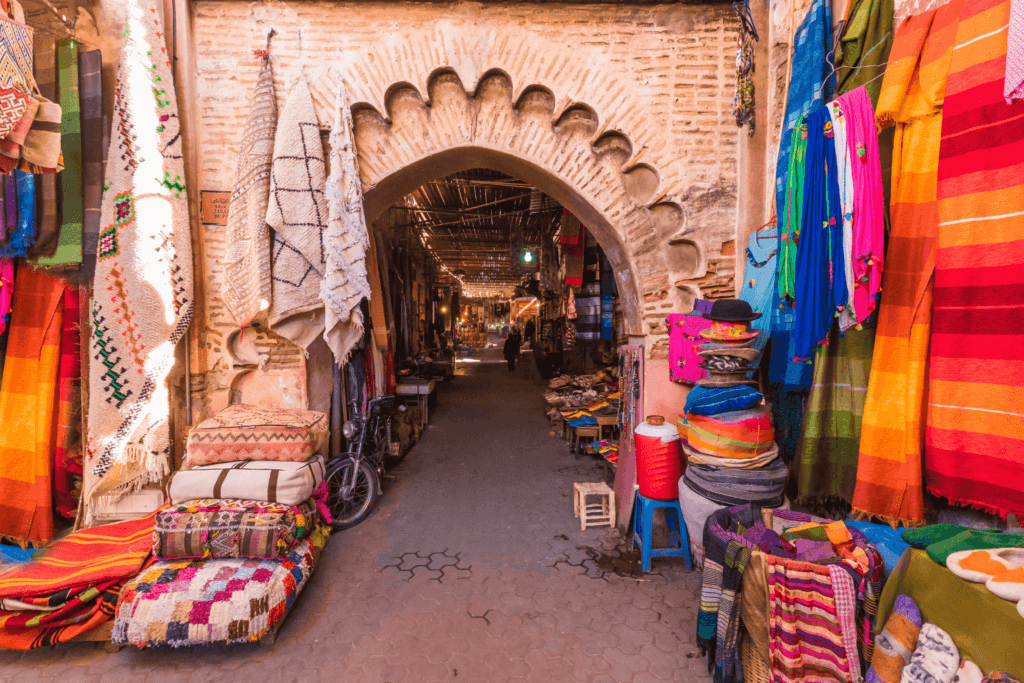 With its colonnaded walkways, pristine pools and red sandstone buildings that resemble old Marrakech, the sequestered Amanjena resort is like your own private palace. The five-star resort's location conveniently avoids the busyness of the city, but is close enough to enjoy major attractions. The Pavilions and Maisons are certainly fit for a sultan, featuring Berber carpets scattered over zellij-tiled floors, soothing fountains, chaises longues, candle lanterns and minzahs (gazebos). Experience Moroccan retail therapy in the medina's world-famous souks of babouches, carpets and leatherwork, discover the Agafay desert on an e-bike, or witness a memorable sunset from a hot-air balloon. Marrakech's famous highlights await, from the carnivalesque Jemaa el-Fnaa square to the calmer Jardin Majorelle left by Yves Saint Laurent, while in-resort relaxation options include Aman's renowned spa treatments and marble hammams.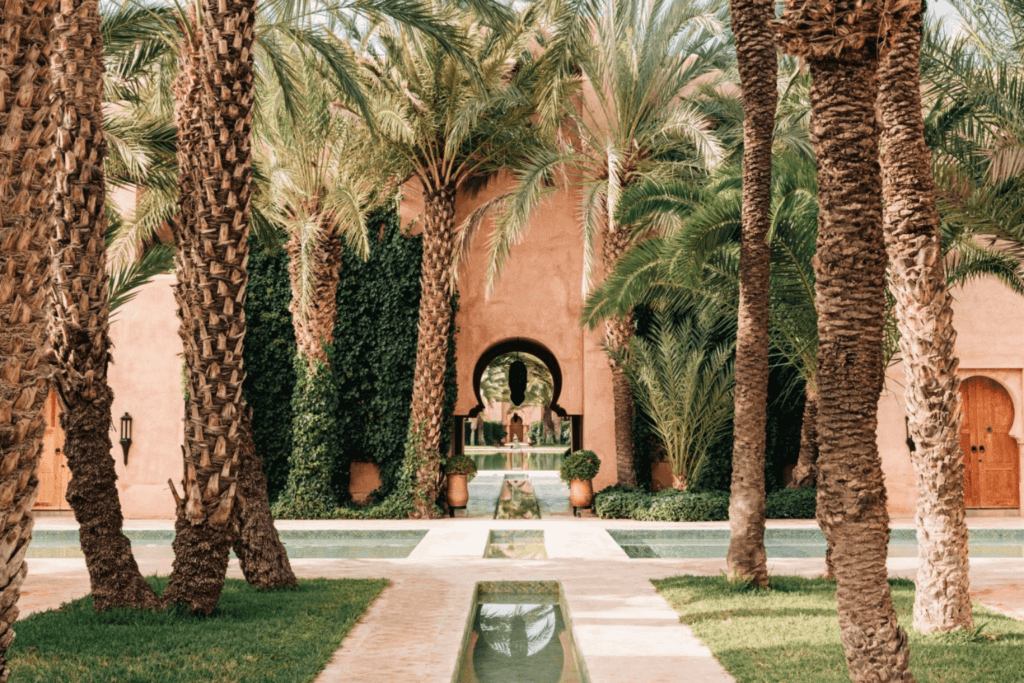 Make a splash in the Turks and Caicos Islands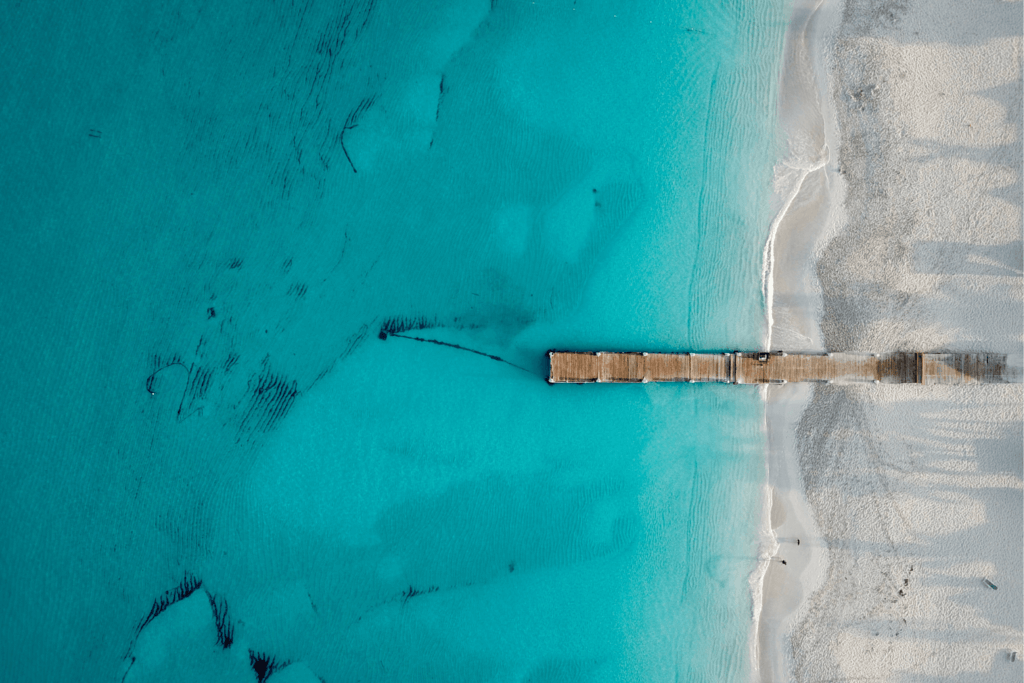 The Turks and Caicos group of islands is popular for its pristine and undisturbed beaches, relatively low visitor numbers and plethora of water sports, with holiday activities including scuba-diving and snorkelling cruises of underwater coral gardens. The islands are situated in the Lucayan Archipelago of the Atlantic Ocean and northern West Indies, southeast of Miami and the Bahamas, and five-star Amanyara resort is situated on a sprawling marine nature reserve on the shores of Providenciales island.
The Caribbean's visual splendour meets blissful relaxation in the remote resort, where a feeling of peace and seclusion echoes throughout each spacious pavilion and villa, supported by alluring vistas of clear turquoise waters. Low autumn temperatures will soon become a distant memory amid Amanyara's abundance of autumn sun, warm sand and activities for the entire family, including outdoor yoga, kayaking and whale-watching.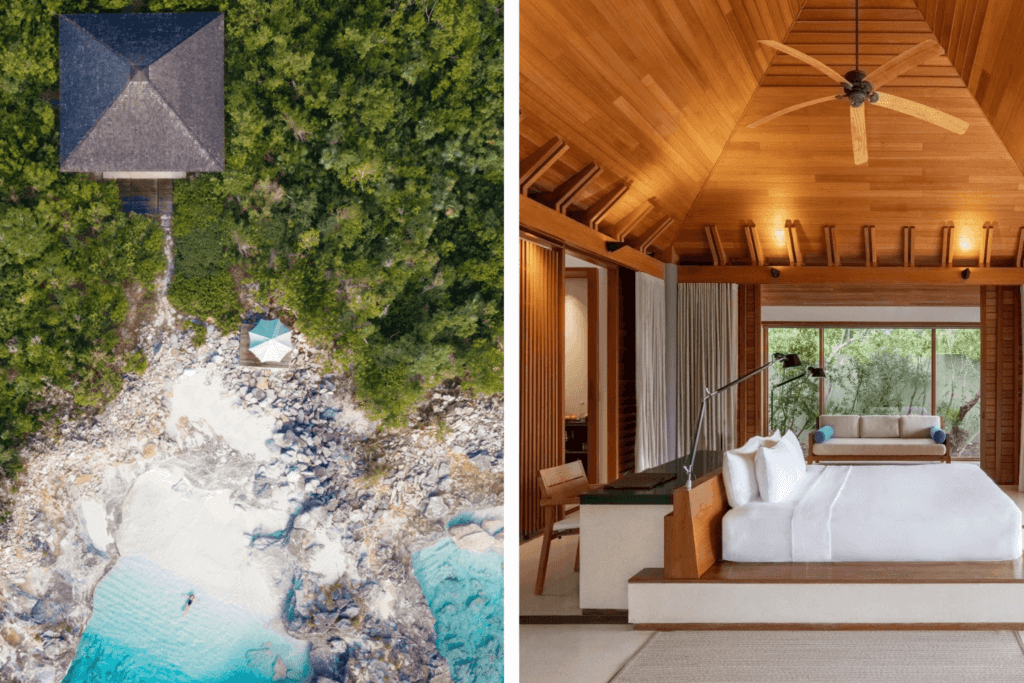 For autumn sun suggestions closer to home, why not try our blogs on the Loire Valley or the Algarve?