Often referred to as the Garden of France for its rolling hills, abundance of vineyards and agricultural wealth, the Loire Valley is defined by its eponymous river – France's longest – which winds its way from the Ardèche in the Auvergne-Rhône-Alpes region to the Atlantic Ocean. Only a few hours' drive from Calais, the region lends itself to a road trip that will take you to an authentic corner of France, away from the crowds – the perfect socially distanced holiday. Stop in the pretty Norman towns of Honfleur or Les Andelys on the way, then take your time exploring the varied scenery of this beautiful valley at your own pace.
In terms of beauty, history, gastronomy and general French savoir vivre, the Val de Loire is hard to beat. Once the playground of the French court, this fairy-tale valley is dotted with hundreds of the country's most elaborate châteaux, surrounded by picture-perfect villages, world-class vineyards and sophisticated cities such as Orléans, Blois, Tours and Angers. No wonder the whole area was declared a UNESCO World Heritage site.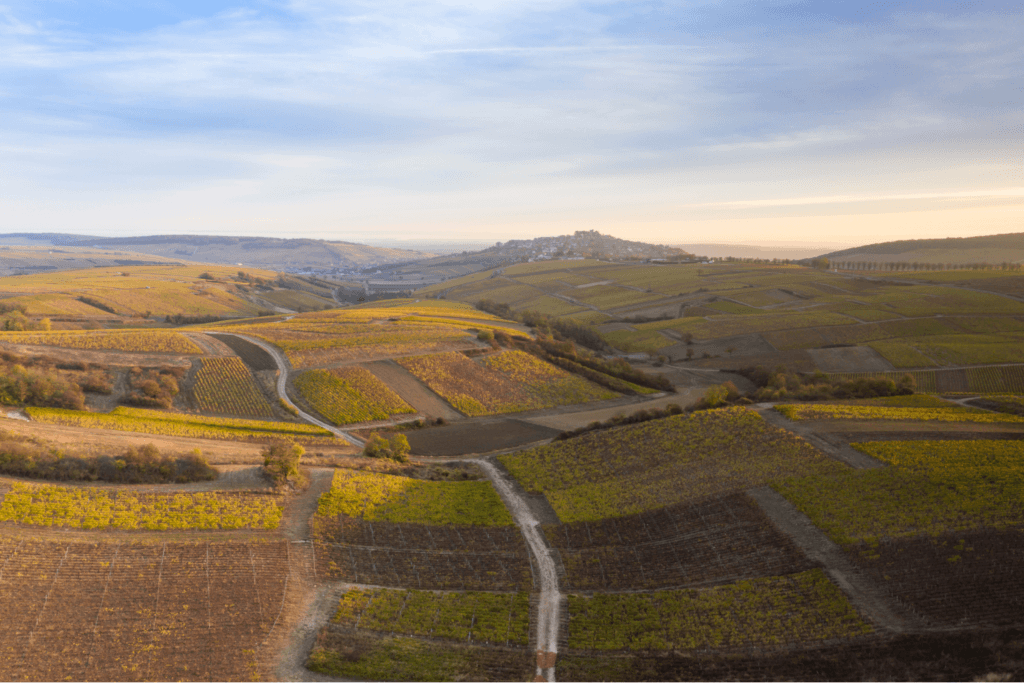 The grape escape
Less showy than Champagne, Burgundy and Bordeaux, France's third-largest winemaking region and longest wine route (more than 800km) is not to be underestimated, with 87 appellations stretching luxuriously along the Loire. The region is best known for its whites, light reds, sparkling wines and rosés – very reasonably priced by French standards – as well as for being the heart of France's natural wine movement.
The valley can roughly be divided into three areas. The Upper Loire is home to the Loire Valley's most famous ambassadors, Sancerre and Pouilly-Fumé – both produce some of the world's best sauvignon blanc. The Middle Loire around Vouvray, Touraine, Chinon, Bourgueil, Saumur and Angers produces some excellent chenin blancs, cabernet francs, rosés and sparkling wines. The Lower Loire, at the mouth of the Loire, leads through the Muscadet region around Nantes – a wine made exclusively from the Melon de Bourgogne grape.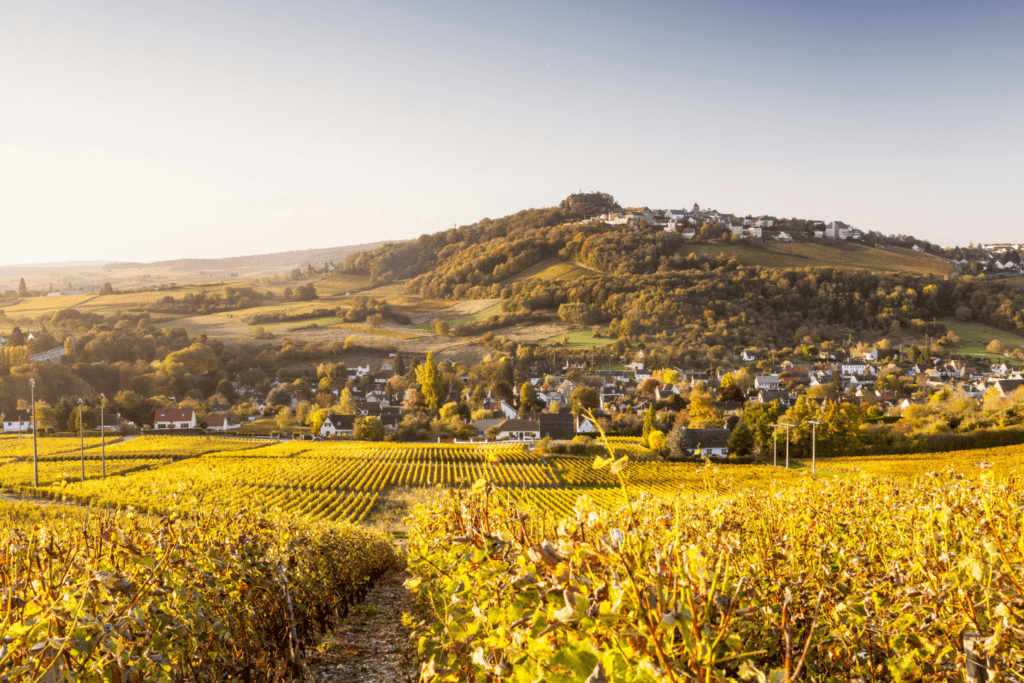 Pioneering producers
With more than 7,000 producers, the Loire Valley offers many outstanding wine-tasting options, and thanks to the wines' consistently excellent quality, you'll be in for a treat wherever you decide to stop – whether you experience a winery's liquid offerings during a walk in the vineyards, in a cavernous wine cellar, or even at night-time in the surrounds of a romantic château. The vast choice can feel overwhelming – chat to us for suggestions and to help plan the perfect itinerary.
Some of our favourite Loire winemakers include Henri Bourgeois and Domaine de Rome for Sancerre, Chinon's Pierre & Bertrand Couly for cabernet franc, Domaine des Noëls in Anjou for chenin blanc, and Bouvet Ladubay in Saumur for sparkling wines – at the latter, you can visit the cellars on a vintage bike to discover an 'underground cathedral' of 35 monumental sculptures. If you want to immerse yourself further, we can help book the Vouvray-based Myriam Fouasse-Robert's excellent small-group wine tours and harvest workshops (in fluent English), run under the banner Rendez-Vous dans les Vignes.
As for sipping wine amid the opulence of a French castle, both Château de Minière in Touraine, and Château des Vaults in Savennières are good options. At the former, Ten Members can enjoy a vineyard and park tour with a cellar visit and wine tasting, while the latter not only offers tastings but a range of concerts, literary evenings and other cultural events.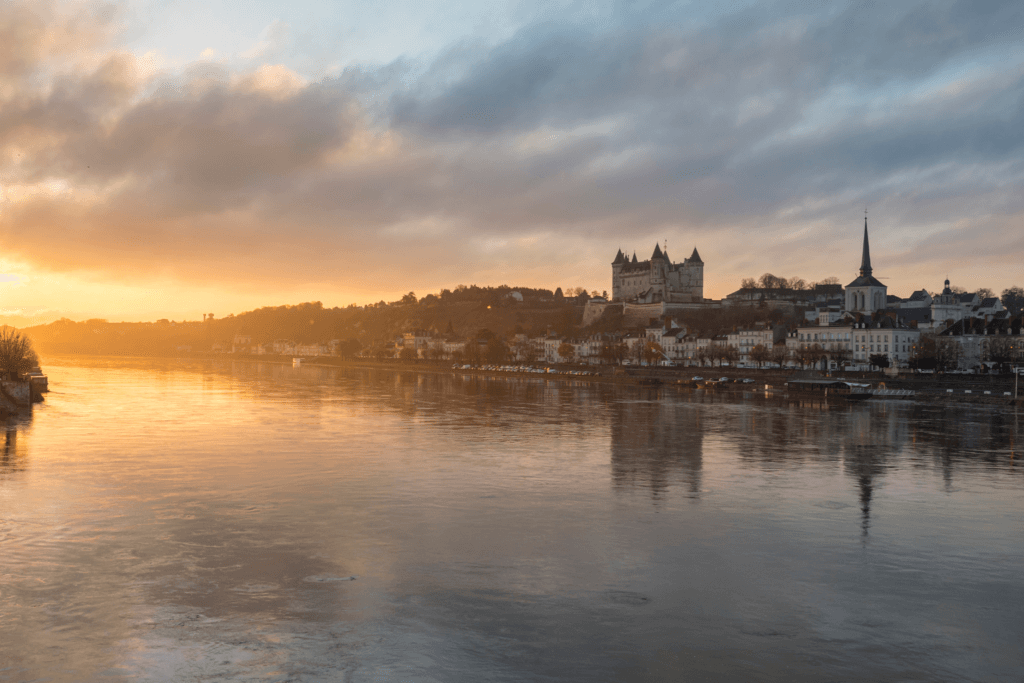 Heritage hits and foodie favourites
Life in the Loire Valley seems to revolve around the pleasures of eating and drinking, spurred on by an abundance of fresh produce growing in fertile soils. Little wonder, then, that food markets are part of everyday life here, with almost every town and village having their local marchés. Marvel at the different stalls selling fruit, vegetables, meat, fish, cheese, flowers and wines, and indulge in friendly banter with the producers while sampling fresh fare – just like the locals.
Many members love the morning market in the medieval city of Loches, the market in the hillside town of Blois, Marché La Fayette in Angers, Nantes' Talensac market, Le Marché du Carreau des Halles in Tours, the atmospheric Orléans night market, and Amboise's award-winning Sunday food market – which offers a staggering 200 to 300 stalls, a mere 400m from beautiful Château d'Amboise. Markets are open on different days and at different times – contact us for details. And if you'd like to experience the area's gourmet restaurants, get in touch with us for tables at Michelin-starred restaurants, such as LuluRouget in Nantes and La Table du Boisniard on the Château du Boisniard estate in Chambretaud.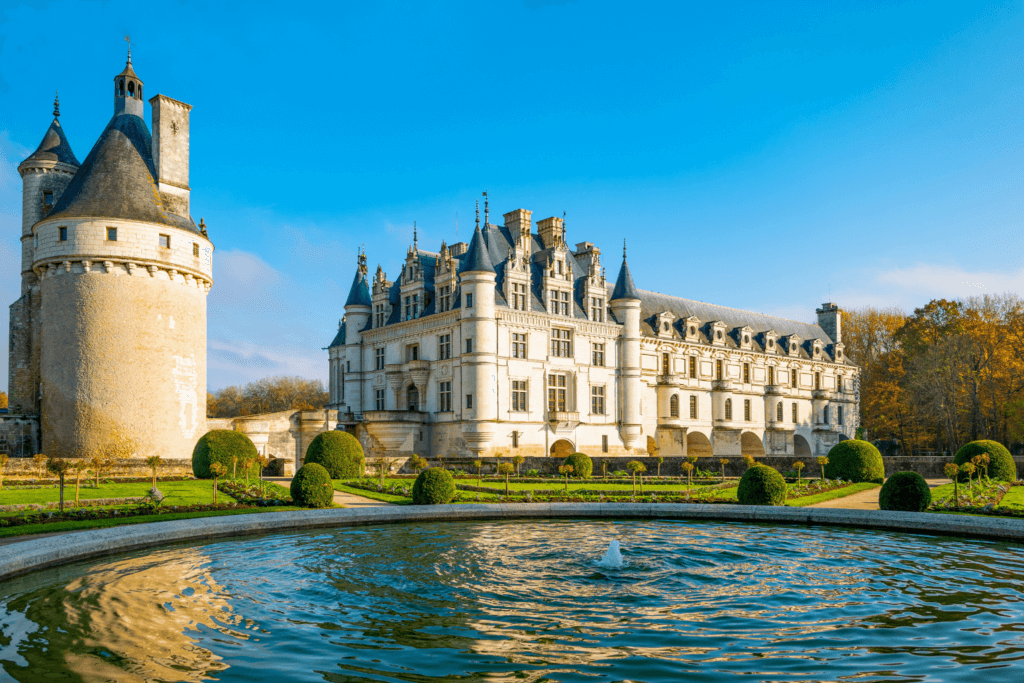 Talking of châteaux, it's almost impossible to drive through the Loire Valley without visiting one or two of these crowning achievements of French Renaissance architecture – glorious pleasure palaces that were often the result of wonderful delusions of grandeur. With 426 rooms, 282 fireplaces and 77 staircases, Château de Chambord is the Loire Valley's grandest, most ambitious and most visited castle, and a definite must-see. Other highly rated châteaux include the Château de Blois, Château d'Angers, and Château de Chenonceau, as well as Château de Villandry and Château de Chaumont for their perfectly manicured gardens.
To really appreciate the splendour of the mighty Loire River and its surrounds, you might also want to consider an idyllic boat trip – ideally on a traditional flat-bottomed toue. If you'd like to experience the Loire Valley's rural joie de vivre, our experts are here for you 24/7, ready to advise and book every element of your trip.
Where to stay in the Loire Valley
Whether you're looking to reside in a comfortable country house, on the grounds of a grand castle or in a private villa, our accommodation partners offer the utmost comfort and style – plus preferential rates or exclusive benefits when you book through Ten Private Membership.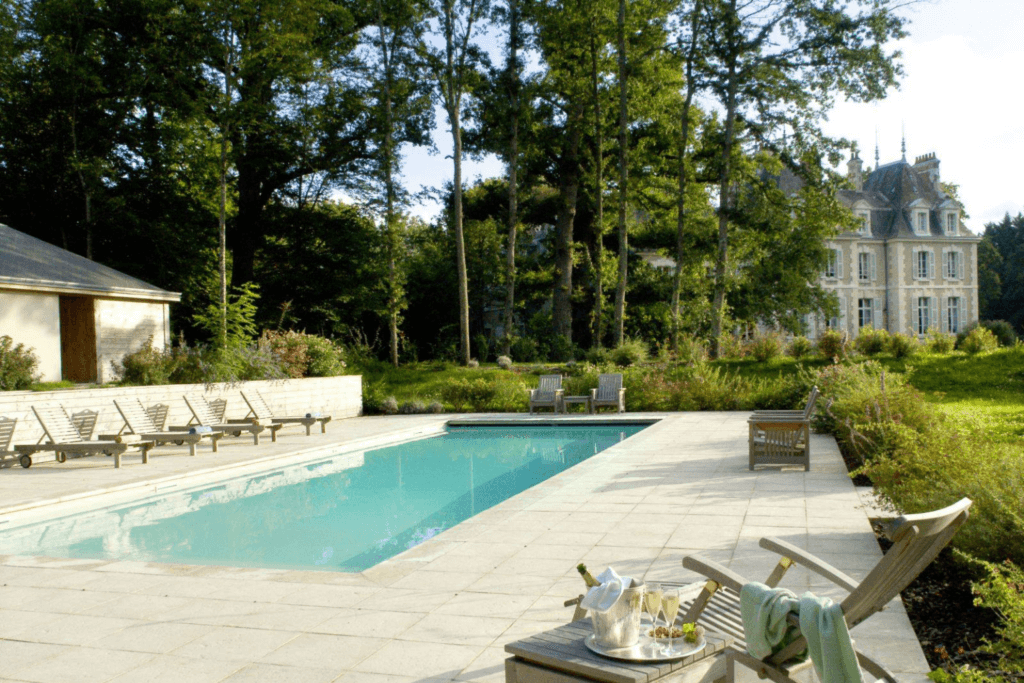 Les Sources de Cheverny
This country-house-style hotel between Chambord and Chenonceau, in the heart of the Loire Valley, is all about nature, good food and wine, and bien-être – try the spa treatments using grapeseed extracts. Rooms are scattered across old farm buildings, wooden suites and in the original Château du Breuil.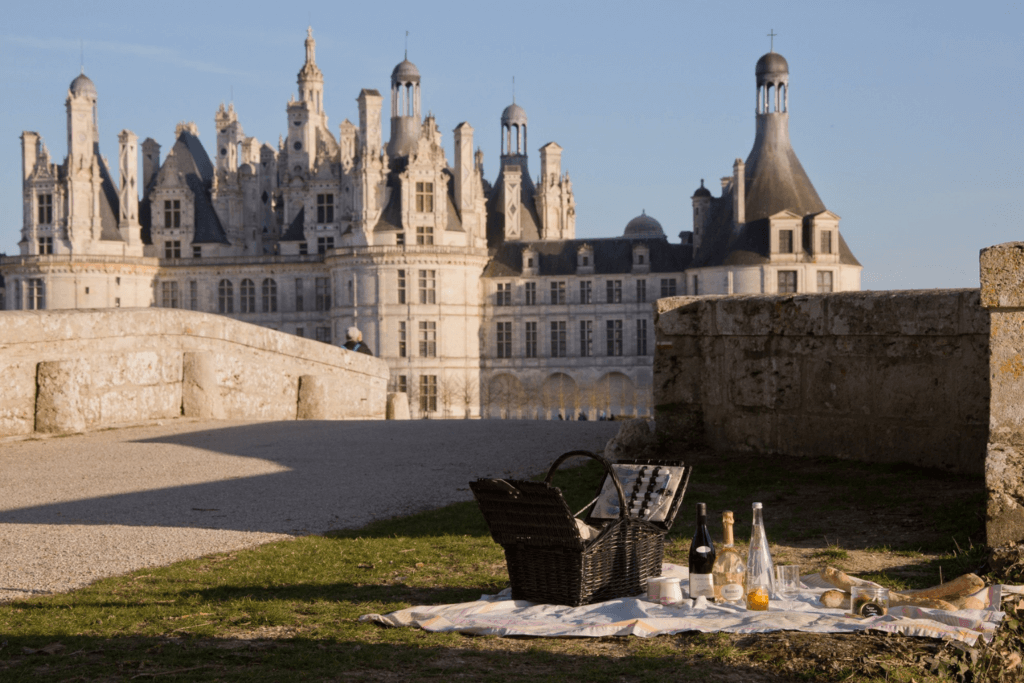 Relais de Chambord
Set on the private estate of Château de Chambord, guests staying at this luxurious country hotel can enjoy impressive castle views from their room and the restaurant terrace. Explore the huge castle grounds on one of the hotel's bikes, or book a 4×4 safari or horseback excursion.
Private villas
If you're travelling with family or friends and prefer the comforts and privacy of a villa, our villa partners offer the perfect setting. Two of our favourites (both near Le Mans in the Sarthe Valley) are Manoir Les Deux Fonds, a beautifully styled 19th-century manor with seven bedrooms, glorious gardens and a heated pool; and Château De La Manay, an elegant seven-bedroom property with manicured gardens, a moat, picturesque courtyard and heated pool.