Since joining the team at Restaurant Gordon Ramsay in 2002 – where she became chef-patron in 2012 and subsequently earned the three- Michelin-starred restaurant five AA rosettes and a perfect 10 in the hallowed Good Food Guide – chef Clare Smyth has been awarded an MBE, and catered for Prince Harry and Meghan Markle's royal wedding.

In 2017, Clare Smyth opened her first solo venture, Core by Clare Smyth, which quickly garnered the most in-demand reservations in London. She opened the playfully-titled Oncore by Clare Smyth at the Crown, Sydney in 2021. It has also been garlanded with praise including being rated the best Sydney restaurant with a view. We caught up with the chef to discover her culinary icons, kitchen secrets and guilty food pleasures.
I don't believe that any ingredient is over- or underrated. It's what you do with it that counts.
What is your idea of the perfect meal? My perfect meal would be with my husband and friends in my favourite restaurant – Le Louis XV in Monaco.
Which chef do you most admire and why? Alain Ducasse. He is quite simply one of the greatest chefs in history. He has not only conquered the world of gastronomy, but he is also dedicated to education and passing on his knowledge. Through all of this he remains fearless, never rests on what he built before, and continues to innovate and evolve the world of food.
What do you consider your greatest achievement professionally? The success that my solo restaurant, Core, achieved in its first year.
What is your most treasured possession in the kitchen and why? It would be a knife that I have had for most of my career as a professional chef. It has made the journey with me and, of course, knives are the thing that chefs use most.
Current conditions aside, if you could change one thing about the restaurant industry, what would it be? To make consumers understand the value of great products and the value of the work that goes into producing their meal.
What do you consider the most overrated ingredient? I don't believe that any ingredient is over- or Underrated. It is what you do with it that counts.
What is the best comment you've ever received about your cooking, and from whom? I take a very broad view of compliments. The most valuable ones being from my everyday guests. I love to make people as happy as possible.
If you weren't a chef, what would you be doing? A professional showjumper.
What's your guilty food pleasure? Salt-and-vinegar crisps – I could eat them all day.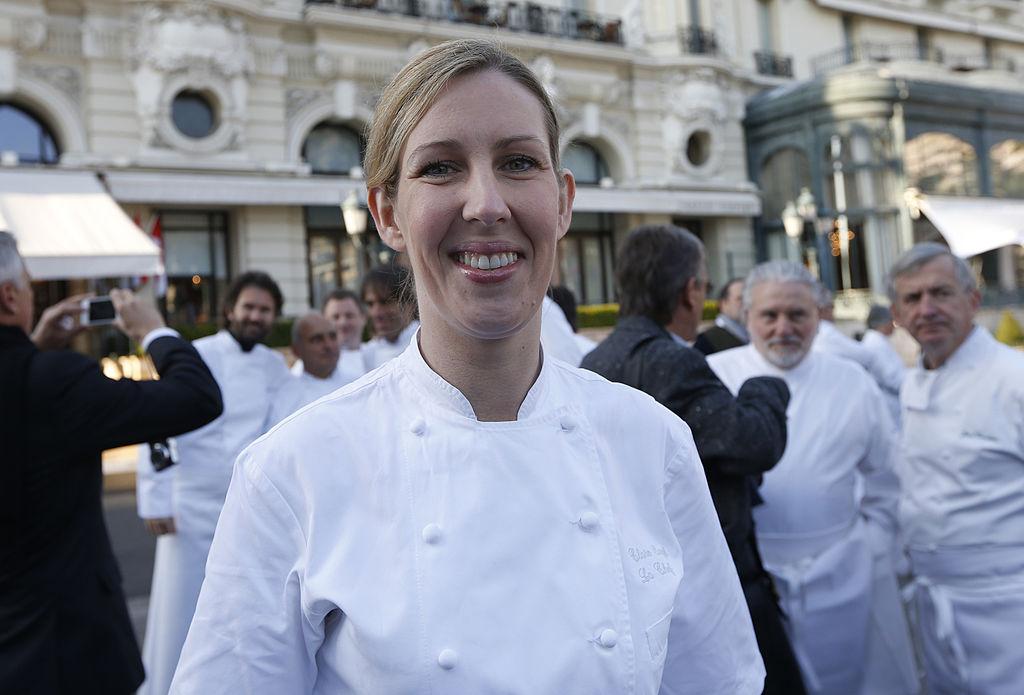 Read our list of The Best Al Fresco Restaurants in London.