From Booker-prize-winner Bernardine Evaristo to double-agent expert Ben Macintyre, this year's literary line-up proved immensely popular with members, which is why we are delighted to kick off 2021 with another diverse author line-up from The Book Club. Once again, members will have the chance to engage with award-winning writers in an intriguing and intimate series of complimentary and exclusive digital events.
To celebrate, Ten will also be gifting members a complimentary book from our January line-up, which will see discussions with Abir Mukherjee, David Hepworth, and Sarah Moss. Through our partnership with an independent bookshop, members can also have these books delivered at no additional charge.
Find our January line-up below and sign up to Ten Private Membership to register. If reading more is on your list of resolutions for 2021, this is the perfect place to start.
January line-up:
Overpaid, Oversexed and Over There: How a Few Skinny Brits with Bad Teeth Rocked America by David Hepworth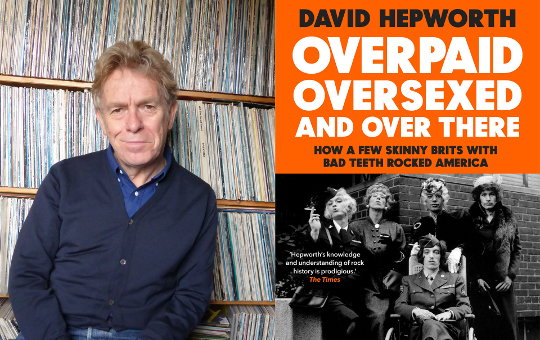 Tuesday 26 January 2021, 7-8pm
In February 1964, The Beatles landed in New York and started an unexpected cultural revolution. Together with The Rolling Stones, The Who, and David Bowie, they created rock and roll's most resonant music and forged a new, cool, transatlantic relationship. In telling how a wave of British boys went from ration cards and rain-lashed streets to sun, screams and psychedelia, David Hepworth, the renowned music journalist, has created "another tremendously enjoyable read" with "satisfaction guaranteed" (The Spectator). We can't wait to hear him talk about his book with us.
Death in the East by Abir Mukherjee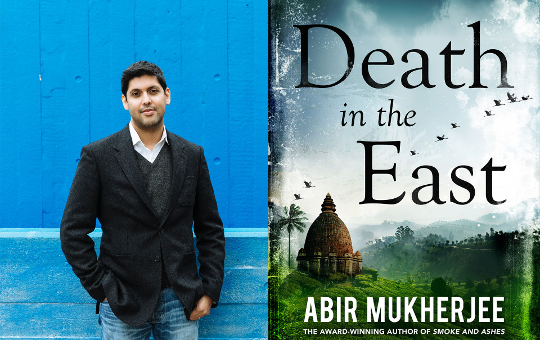 Tuesday 19 January 2021, 7-8pm
1920s India and a locked-room mystery come together in the latest award-winning novel from much-garlanded author Abir Mukherjee. This "vivid and atmospheric" bestseller (The Guardian) moves between Whitechapel in 1905 and the hills of Assam in 1922 in a complex tale of love and revenge. It is the latest series 'that is emerging as one of the finest in contemporary crime fiction' (Mail on Sunday)'. If you have not yet discovered Abir Mukherjee, this book is a great place to start. We are delighted that Mukherjee will be joining us to discuss his book and answer your questions.
Summerwater by Sarah Moss
Wednesday 27 January 2021, 7-8pm
In this "superb novel" (The Times) set over 24 hours, multi-award-winning author, Sarah Moss, takes us to the Scottish Highlands where 12 holidaymakers are cooped up with their families on a rainy summer's day. As we meet them chapter-by-chapter and hear their innermost thoughts, tensions slowly rise in this makeshift community and, before night falls, tragedy will strike. With its claustrophobic, isolated setting and Moss's trademark ability to inhabit the many conflicting voices of modern Britain, Summerwater is a Sunday Times Top Ten bestseller. Hilary Mantel described it as "utterly of the moment" and Moss will be joining us for what is sure to be an engaging session.
If you're already signed up to The Book Club and one of your 2021 resolutions is to spend more time in the kitchen, read our post on Ten's brand new e-zine COOK, filled with culinary inspiration and dinner-party dishes from the world-class chefs we partner with. Up your cooking game with recipes from member-favourite chefs including Gordon Ramsay and Nobu Matsuhisa. Plus, you can download the full issue for free to discover all 15 recipes, including Heston Blumenthal's sensational Scotch eggs and Marcus Wareing's indulgent custard tart, plus a few classy cocktails.