Embrace the Sarditá identity of Italy's unconquered island.
Sardinians wholeheartedly embrace their Sarditá, their Sardinian identity, setting themselves apart from mainland Italy – and they have every reason to be proud. The island's superlative beaches and emerald-tinged waters give the Caribbean a run for its money, while its rocky coastline and mountainous interior set the scene for endless outdoor adventures. Add the archaeological sites and more than 7,000 mystical nuraghe megaliths, as well as fresh island cuisine and plenty of vino, and you have yourself a stellar summer destination.
Nature's playground
Whether you choose the sun-drenched coast or to venture inland, nature is your playground in Sardinia. Kayak along the Golfo di Orosei, a spectacular stretch of dramatic cliffs, lush ravines, and aquamarine waters, to admire the white-sand coves of Cala Luna, Cala Mariolu, and Cala Goloritzé. Inland, tackle the half-day Tiscali trail to the eponymous prehistoric village, one of the island's must-see archaeological sites.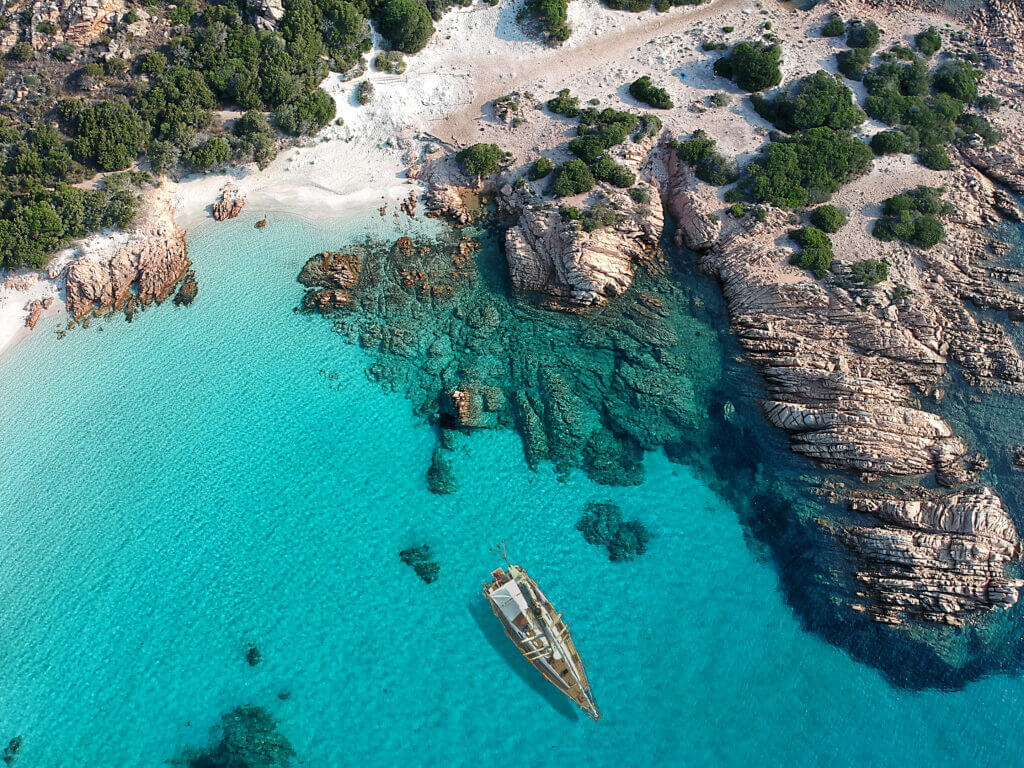 Near Alghero in the north-west, descend the vertiginous Escala del Cabirol to the mystical Grotta di Nettuno cave and its huge saltwater lake; or explore the underwater Nereo cave on a dive. The medieval city of Oristano and wild and wonderful Sinis Peninsula also warrant a visit, as do the flamingo-filled lagoons within the Tavolara marine-protected area on Sardinia's northeast coast, the mighty boulder-strewn canyon of Gola Su Gorropu in the east, and the shipwrecks off southern Cagliari.
Nature's bounty
Food and wine play a vital role in this 'blue zone', where the sight of gregarious centenarians, bolstered by a largely plant-based diet – and a generous amount of wine – is a common occurrence.
Distinct from the familiar flavours of Italy, Sardinia's wide-ranging culinary canon is shaped by its varied landscapes and many cultural influences. Eating your way around the island is pure joy – there's a constant supply of fresh seafood, as well as traditional malloreddus and fregula pasta, meat cooked over fire, creamy cheeses, charcuterie, and pastries. Chat to us for restaurant bookings and food tours.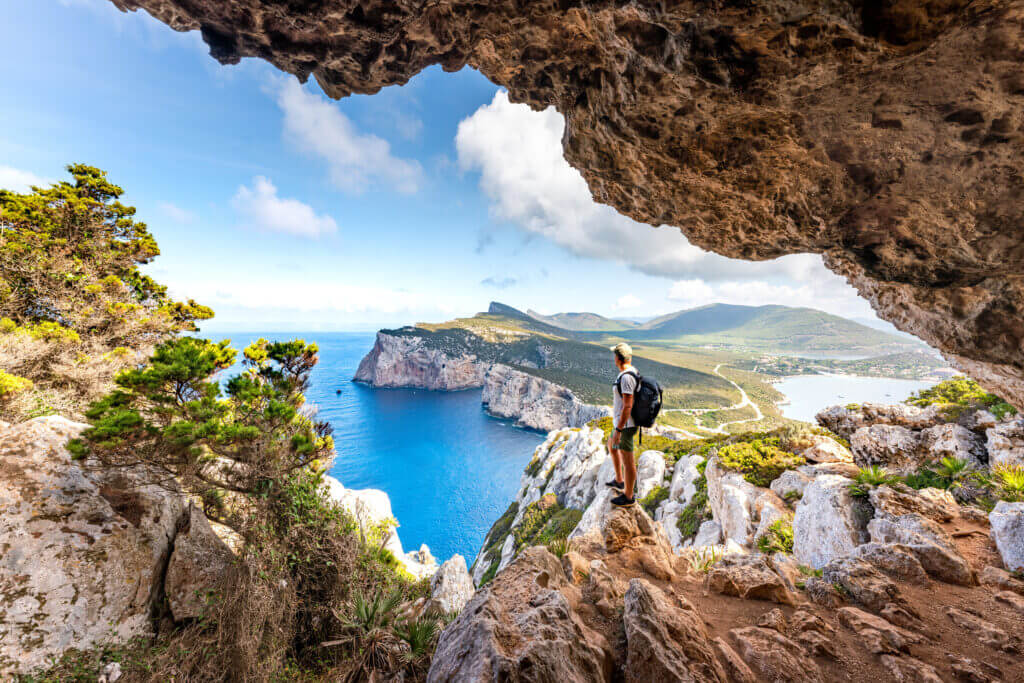 Sardinia also produces excellent wines, with its viniculture dating back millennia to the Nuragic civilisation; the most prolific varietals are vermentino, a light-bodied white; and cannonau, a robust local grenache. Various regions cultivate vines, from Olbia to Cagliari, and Alghero is home to Sardinia's largest and most acclaimed winery, Sella & Mosca – we can book tours and tastings for you.
Nature's beauty
Sardinia's spiagge (beaches) are so plentiful that you'll find your own little swathe of paradise wherever you are – but no area is quite as glamorous as the Costa Smeralda.
Spanning 55km of dazzling coastline, the Emerald Coast is dotted with picture-perfect coves and miles of fine white sand, framed by almost tropical-looking cerulean waters that are frequented by sleek yachts. For world-class cuisine, elegant designer shops, and a buzzing nightlife, put fashionable Porto Cervo on your itinerary – we can get you into the hottest restaurants and beach clubs.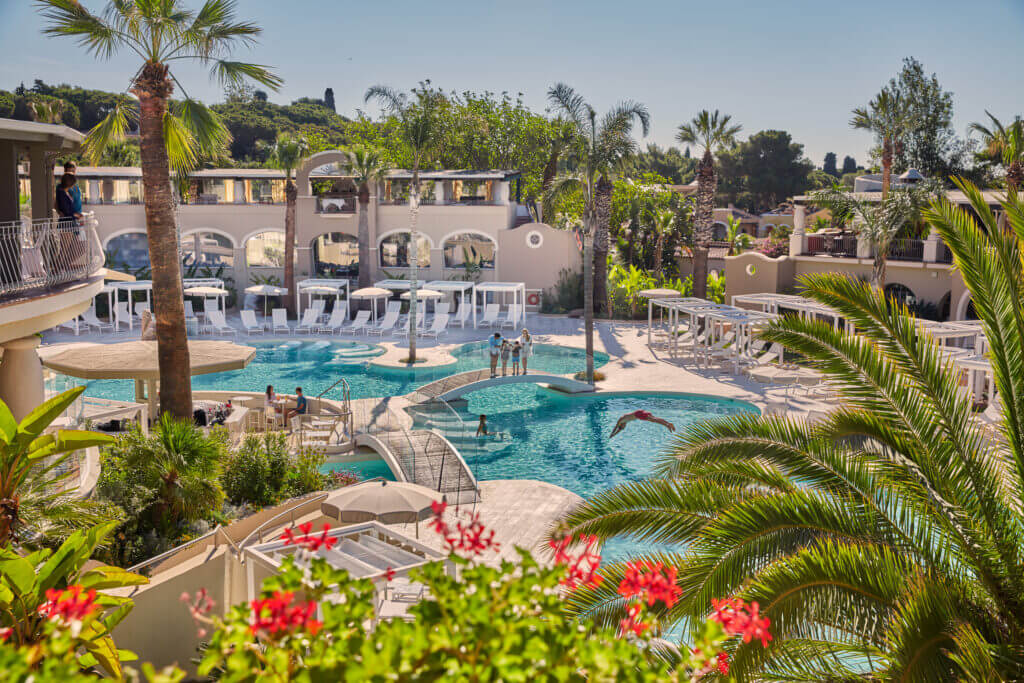 Forte Village – Hotel Il Castello
Daytime relaxation here usually starts with coffee (possibly accompanied by a sneaky Campari), before claiming your spot on a sun-soaked stretch of sand. Many of the region's idyllic sandy calas can only be reached by private boat, but some, such as the cliff-backed Spiaggia del Principe and family favourite Spiaggia Capriccioli, are open to the public.
Island Boltholes
South coast: Forte Village – Hotel Il Castello, Santa Margherita di Pula
For a choice of activities and entertainment, this sprawling resort should be your port of call, with its private beach, thalassotherapy spa, and huge range of sports academies. Come evening, flex your credit card in the designer shop before dinner in one of 21 restaurants, followed by open-air shows and parties at the nightclub.
Costa Smeralda: 7Pines Resort Sardinia, Baja Sardinia
7Pines' second European resort is set within fragrant juniper groves and weaving paths that lead to 76 suites and rooms, continuing to a private beach and four secluded coves. Hop on one of the private yachts to the rugged Maddalena archipelago, while your little ones are introduced to sustainability in a playful manner at the eco-friendly kids' club.
Interested in Living x Ten, learn more about our membership here