We're delighted to share the third issue of DINE – our online magazine packed full of insight from across the restaurant industry. We have rounded up the highlights of this month's magazine, but please click below to access the full issue.
Culinary Capitals: New York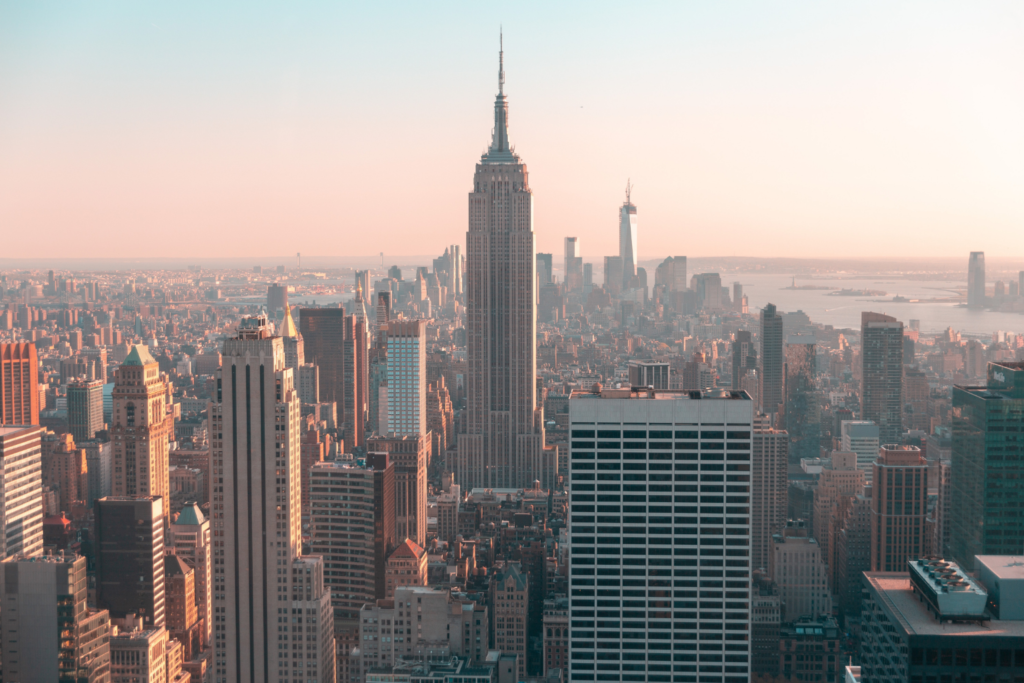 As restaurants prepare to open their doors again, we thought we'd feast our eyes on New York City, a place that, arguably, has the world's most dynamic food scene. In fact, there is probably no place on earth better at reinventing itself. The depth and diversity of New York's cuisine coupled with its heritage of innovative culinary trends all but ensures that a return to dining out will delight like never before.
Now that restaurants are reopening, our New York dining team has been busy securing prime-time tables at our members' favourite restaurants. The waiting lists are lengthy, but we have priority access, so make sure we're your first port of call when looking for a table.
To read the full article and to access the list of our members' favourite New York restaurants, download DINE magazine.
Restaurant Fix
In this issue of DINE, we take a look at the 10 global dining spots at the top of our members' most requested list, from January to September. There's a definite trend towards high-end fine dining as members look to treat themselves to the incredible dining experiences they dreamt of during lockdown.
The reason these dining spots rank so highly is because we can arrange priority access and exclusive benefits at most of the restaurants listed in the article, so become a member if you'd like to book a meal to remember.
Amazónico London, London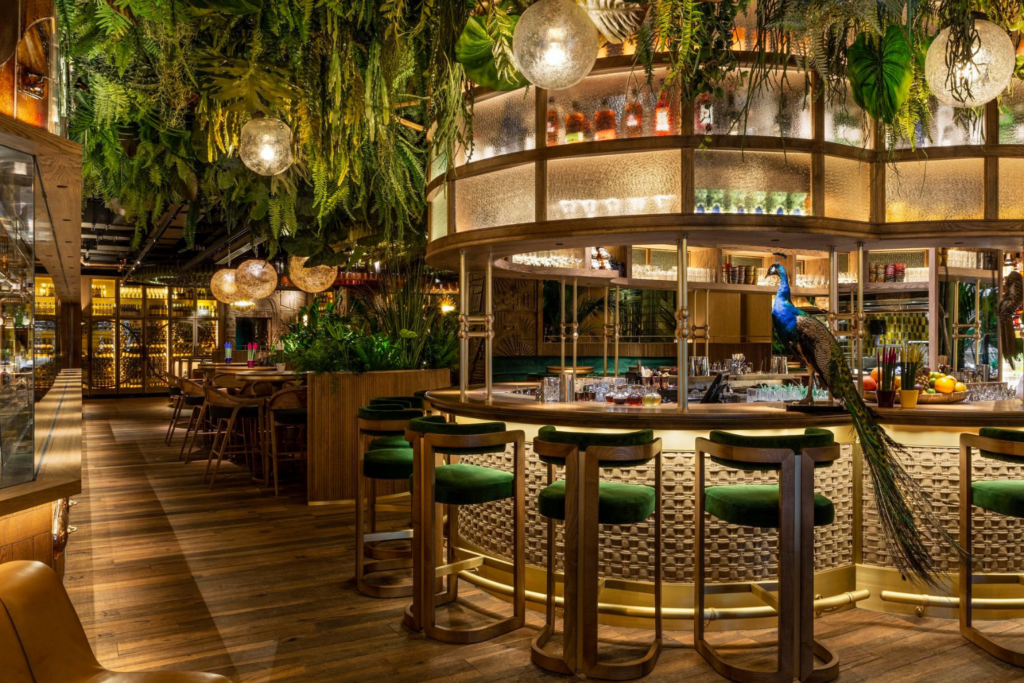 Just one year into its reign on Berkeley Square, it's difficult to remember London's food scene without this standout member favourite. The tropical dining room and exotic cooking have proven to be a welcome retreat from the world outside post-lockdown.
Amber, Hong Kong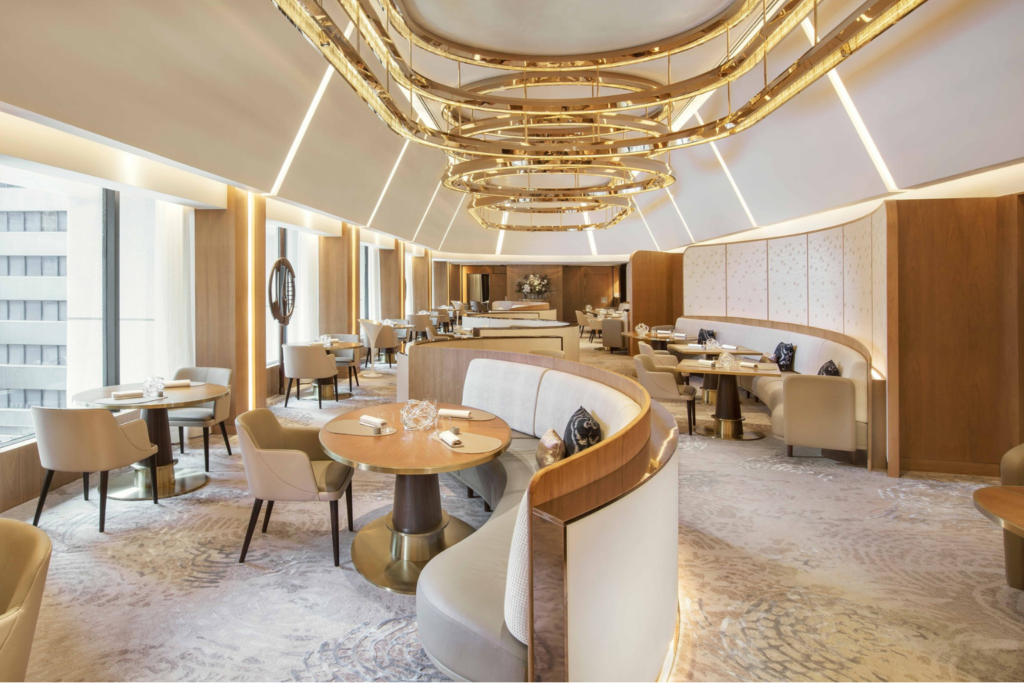 Like stepping into a scene from Stanley Kubrick's 2001: A Space Odyssey, this sleek restaurant tops the list among business travellers and locals looking to celebrate a special occasion or impress an important client. And with its impeccable cooking and service, it does the job every time.
To read the full article and to access the full list, please click below.
In conversation with… Nobu Matsuhisa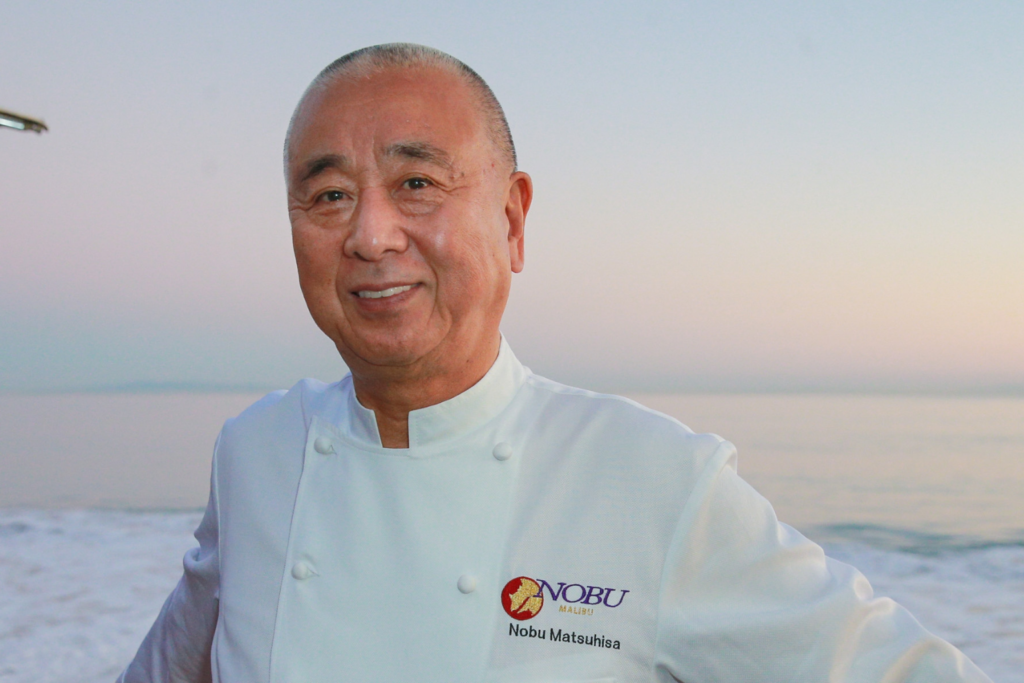 When Nobuyuki "Nobu" Matsuhisa started experimenting with Japanese- Peruvian dishes in the 1970s, the concepts of fusion cuisine, sushi and umami were less familiar on restaurant menus. Today, a mixture of determination, serendipity and the pioneering culinary spirit that produced his signature dish, black cod with miso, have turned the 71-year- old sushi maestro's name into a global brand.
In this issue of DINE, the sushi master behind some of the world's most famous fusion cuisine tells us about the people and philosophies that have influenced his Nobu restaurants. To read the interview, download DINE magazine.
In focus: Rishi Naleendra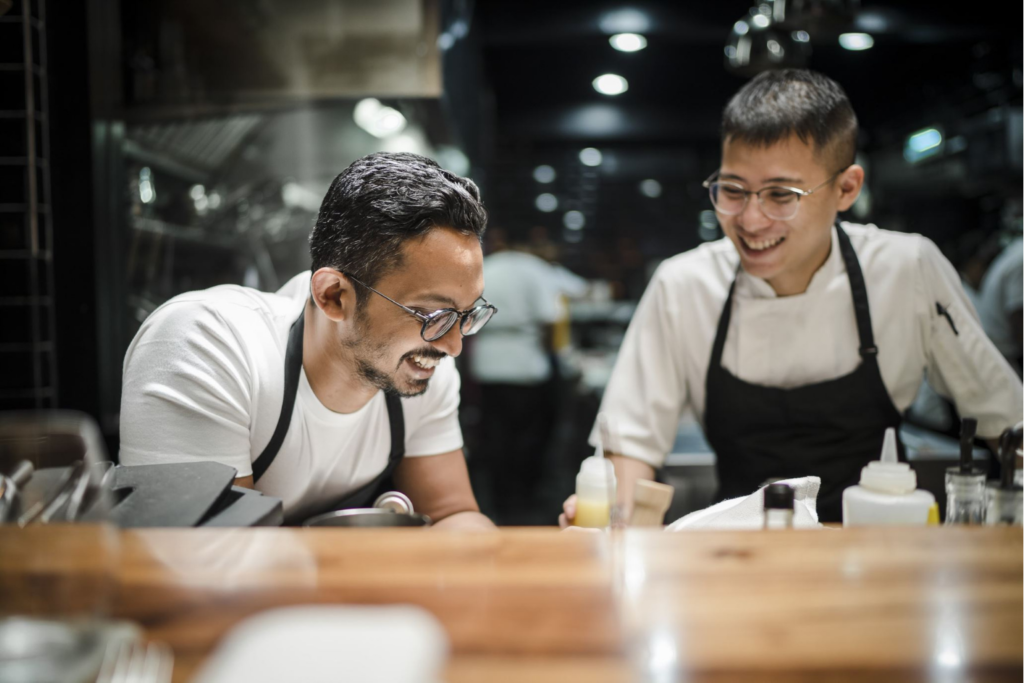 Back in February 2016, we couldn't help noticing a flurry of requests for tables at a new hotspot in Singapore's Marina Bay called Cheek by Jowl. Now known as Cheek Bistro, the chef behind its success is Sri Lankan-born Rishi Naleendra, who had begun studying architecture in Melbourne before his passion for food was sparked during his part-time job at a local café.
Fast-forward a decade and he now has two incredibly popular restaurants – Cheek Bistro and Cloudstreet – and a Michelin star to his name. He's very proud to be putting the food from his home country in the spotlight with another opening, Kotuwa, and we chatted to him about what makes his restaurants stand out on Singapore's very competitive food scene. To read the interview, click below to access the full issue.
Restaurant profile: Alain Ducasse au Plaza Athénée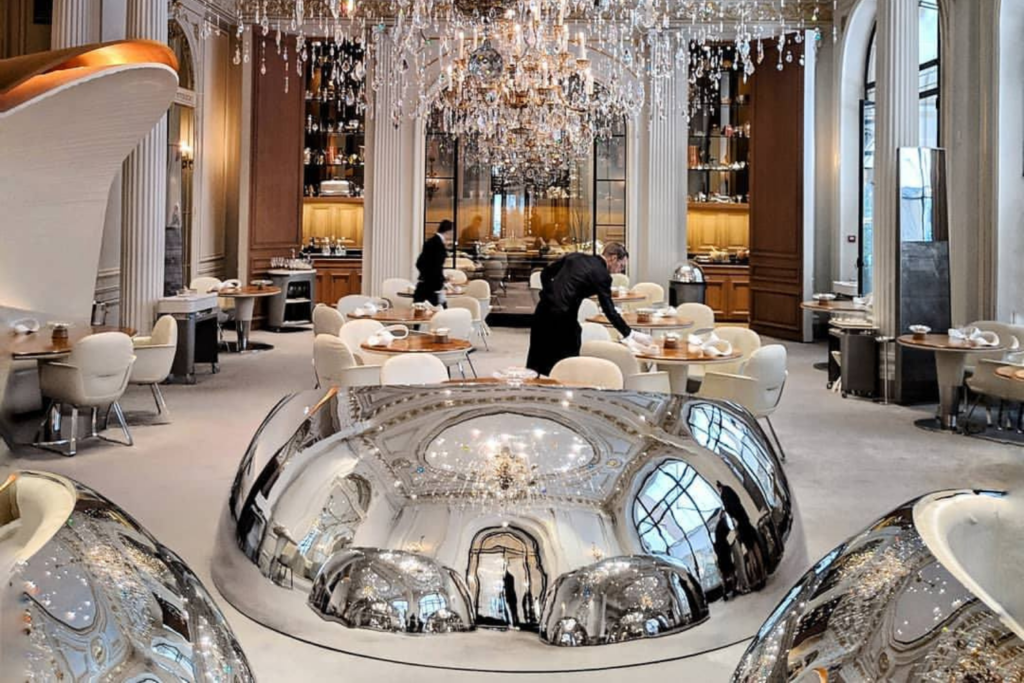 We make thousands of reservations at the legendary chef's global restaurants each year on your behalf, so we know that restaurateur and chef Alain Ducasse needs little introduction. However, this three- Michelin starred Paris flagship still surprises even those familiar with the style and philosophy upon which he's built a global empire.
Tables aren't easy to secure for the general public, but our direct relationship means we can get you in. Become a member to request a reservation. To read the full profile, download DINE magazine.
Recipe: Tom Aikens' crab and lemongrass soup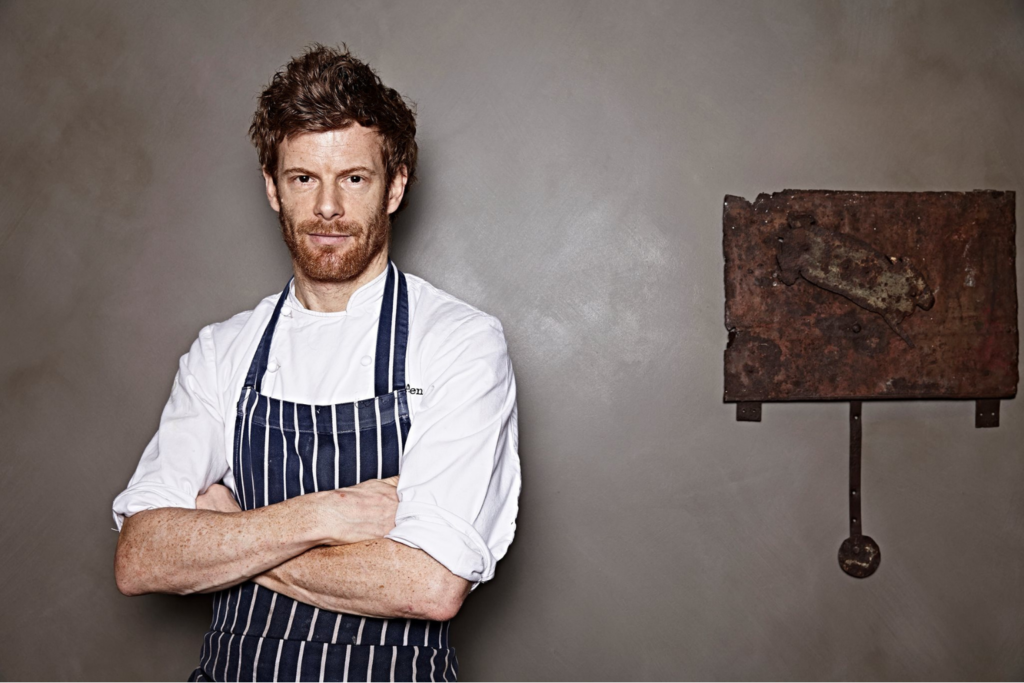 Earlier this year, Tom Aikens returned to London's fine-dining scene with his most impressive restaurant yet. Tucked away on a quiet, cobbled mews in Belgravia, the concept is inspired by pivotal moments in the chef's life, and the perfectly paced tasting menu takes diners on a culinary journey from the salt-washed Norfolk Broads to the Alpine foothills of Auvergne with a series of beautifully plated dishes.
Aikens' cooking style defies convention, and we asked the chef to share a recipe that embodies his deep understanding of flavour and technique while being achievable in any home kitchen. The result is a warming soup that's ideal for a midweek dinner. To access the recipe, download DINE magazine.
One minute with… Dominique Crenn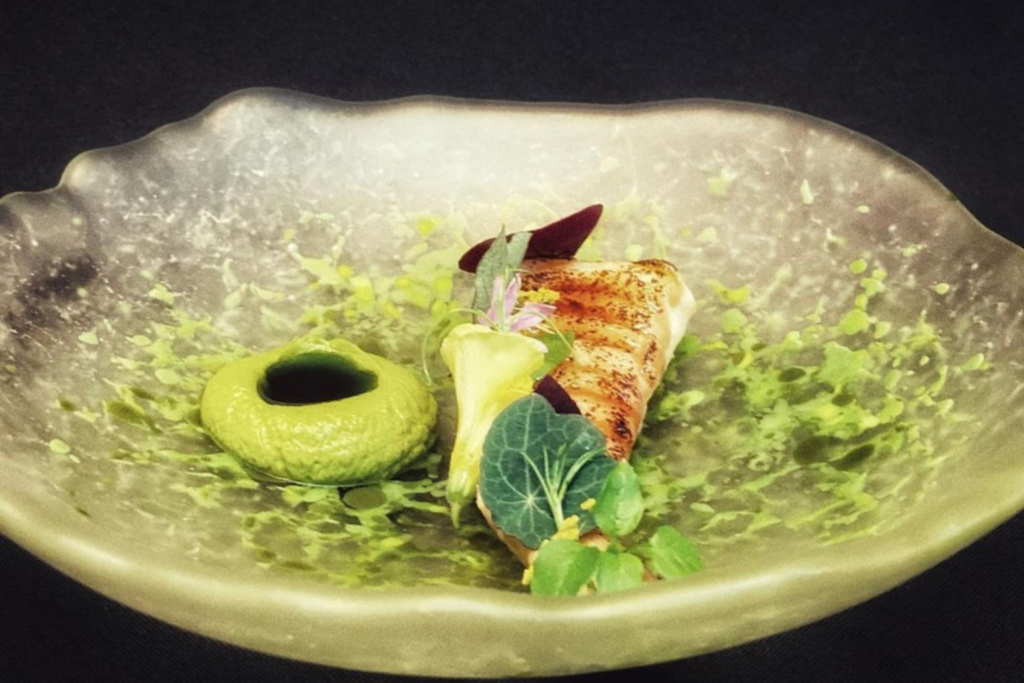 There are a small number of restaurants that put San Francisco on the global food map, and Dominique Crenn's three-Michelin-starred Atelier Crenn is one of them. Since it opened in 2011, our local Dining team has been securing tables on behalf of our members on a weekly basis, and we've built a great relationship with the chef and her team.
Fast-forward to today and she now has three restaurants to her name. We caught up with Crenn to discover her culinary icons, kitchen secrets and guilty food pleasures. To read the interview, click to download DINE below.