How to enjoy priority access and exclusive benefits at the best restaurants in London.
London's best restaurants have once again thrown open their doors – and demand for the top dining places in town is higher than ever. How do we know this? As a global concierge service for high-spending members, our restaurant experts have their ears to the ground and know that after having been cooped up at home for months on end, there's – quite literally – a real hunger for dining out again among our culinary-minded members.
Through our expansive network of 22 offices and hundreds of experts around the world, our members benefit from global reach with local expertise, with our specialists only recommending the very best – such as the following 10 restaurants, all of which offer exclusive benefits to our members.
The best restaurants in London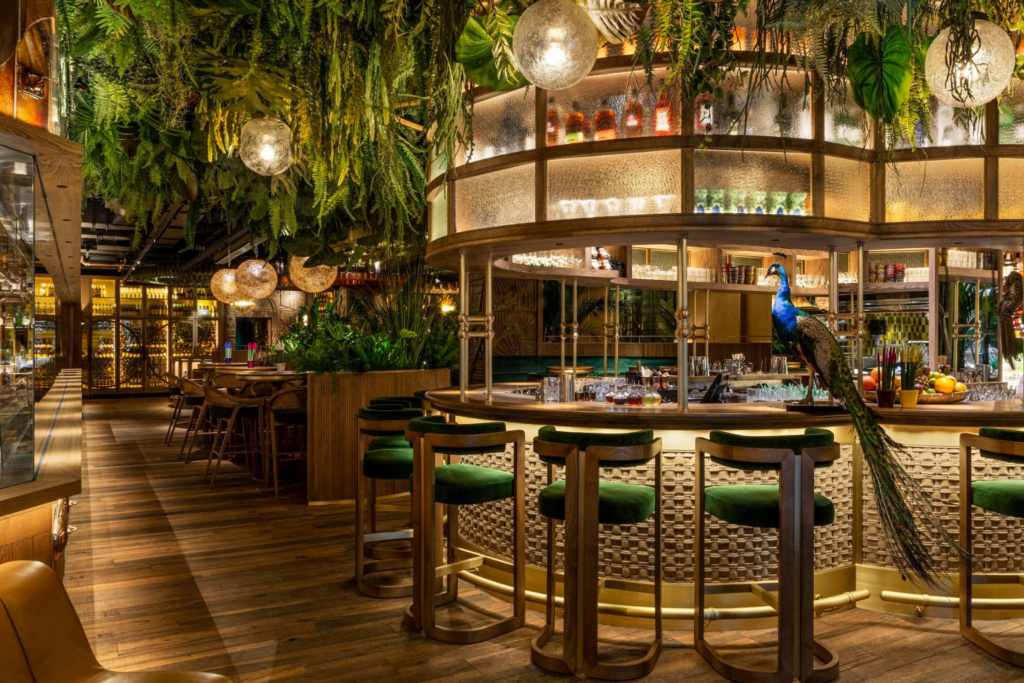 Amazónico
Situated on Mayfair's Berkeley Square, London's Amazónico is just as successful as the original in Madrid. The rainforest-inspired, foliage-filled interior is a showstopper, as is the food, which takes its inspiration from the gastronomic heritage of the Amazon region. Combining a blend of tropical and Latin American flavours, the menu features everything from charcoal-grilled meats to Peruvian sushi. Add world-class cocktails and live entertainment (jazz performances in the restaurant and 'electro-pical' sounds in the Bar & Lounge) and you have a sure-fire hit.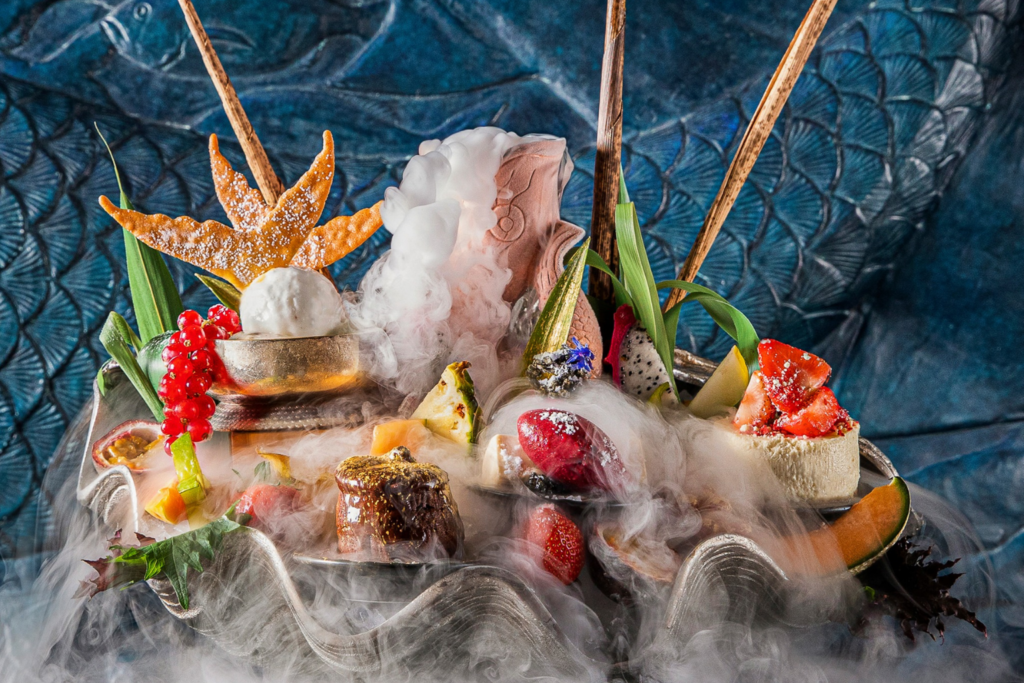 Sexy Fish
More is more at this pan-Asian Mayfair hotspot, where an inordinate amount of marble, fish sculptures, and water features set the scene for a fun night out. As the name suggests, the Asian-inspired menu is sea-based, with a focus on Japanese sashimi, tiradito, tempura, and robata. Carnivores won't come up short either – the menu includes several outstanding meat dishes, such as the meltingly good Japanese Wagyu sirloin. Drinks-wise, whisky connoisseurs will be in heaven – the bar stocks one of the largest Japanese whisky collections in the world.
Gymkhana
Many of our members rate this Michelin-starred restaurant's cuisine as the finest Indian food they've ever eaten, and we're inclined to agree. Inspired by the elite clubs of India, the Mayfair setting references India's colonial heritage, with a brasserie-style dining room leading to an atmospheric basement bar downstairs. For a culinary journey through India, order the five-course tasting menu, which is full of flavour and texture. We also highly rate the cocktail list of reimagined classics and gin specialities.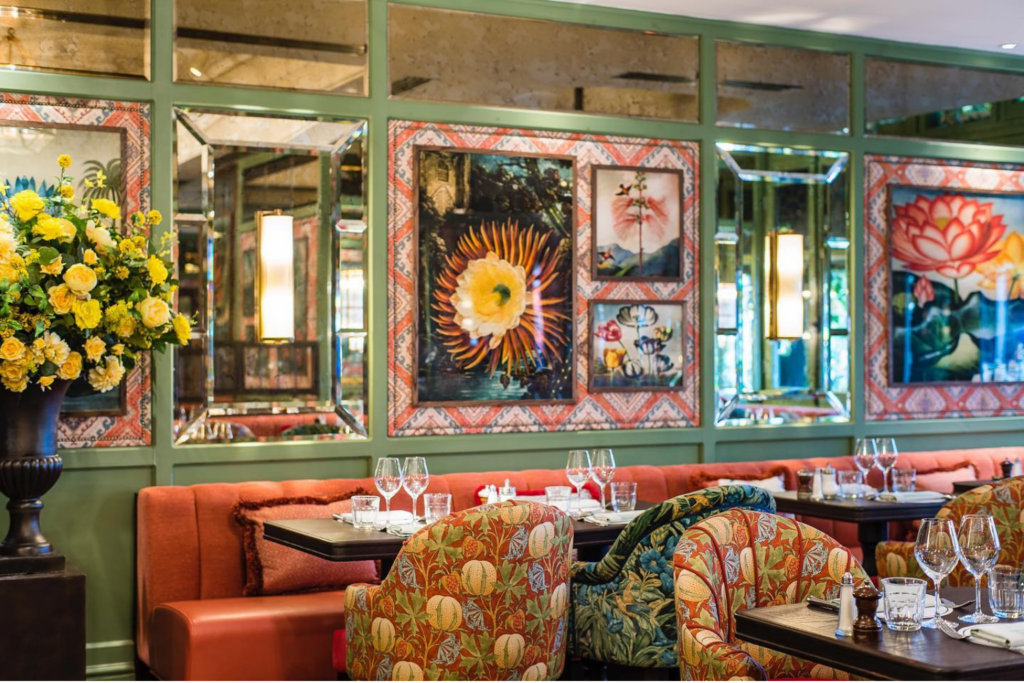 The Ivy Chelsea Garden
Location, location, location. The Ivy's Chelsea reincarnation occupies a prime spot on King's Road, in a vast Edwardian building near the fire station. Plush interiors are testament to Richard Caring's eye for opulence, but it's the verdant orangery and lush garden – the ideal spot on a warm spring day – that our members rave about the most. The all-day kitchen delivers great renditions of the Ivy's trademark sophisticated classics, from lobster linguine to the restaurant's iconic shepherd's pie with slow-braised lamb leg and beef.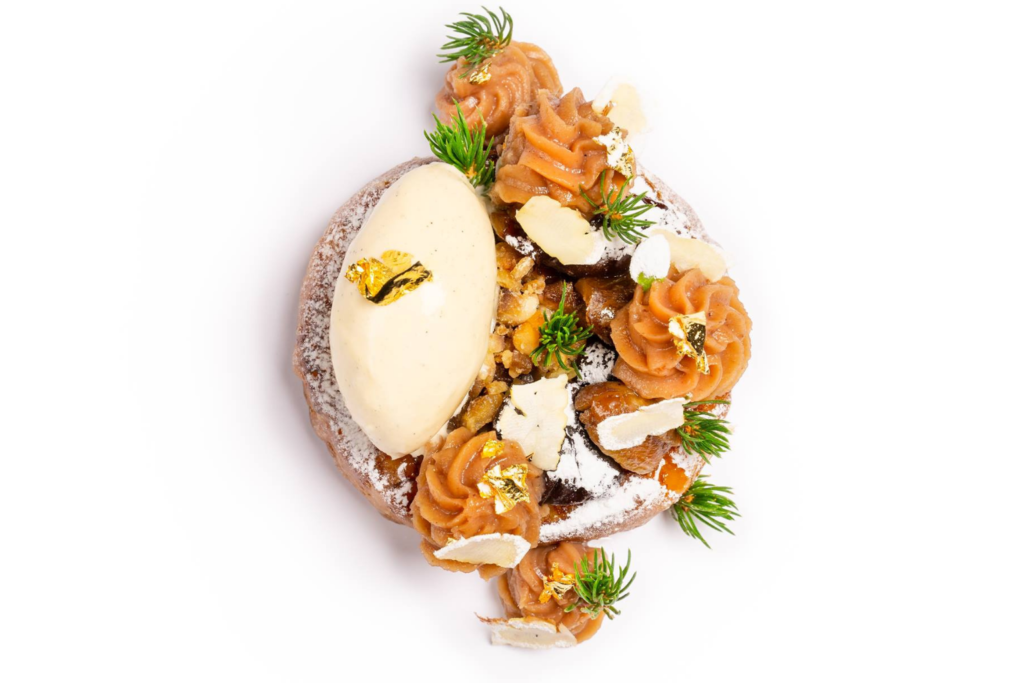 CORE by Clare Smyth
Clare Smyth has just been awarded a coveted third Michelin star for her restaurant, and for good reason – dining at CORE is an extraordinary experience from the moment you set foot in the tastefully furnished restaurant. Go for the Core Classics or Core Seasons tasting menus, both of which showcase superb British flavours and textures, but in a wonderfully understated style. Our members concur, and have elevated CORE to one of our most in-demand restaurants.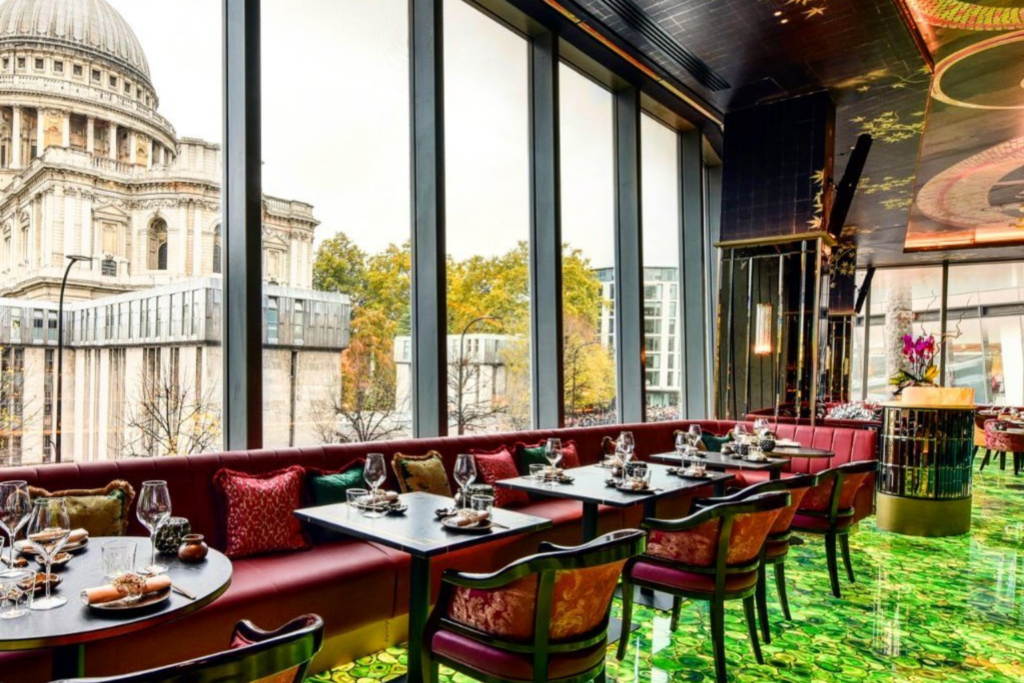 The Ivy Asia London
A runaway hit from the moment it opened its doors, The Ivy Asia's lavish interiors have diners enthralled – the highlight being a spectacular underlit floor of semi-precious stone. The views of St. Paul's Cathedral are equally impressive, and the food proves that the restaurant hasn't fallen victim to style over substance. The menu features sharing plates of sushi, sashimi, tempura, and dumplings, followed by larger seafood, meat, and vegetable dishes. Come with friends for a great night out at one of the best restaurants in London.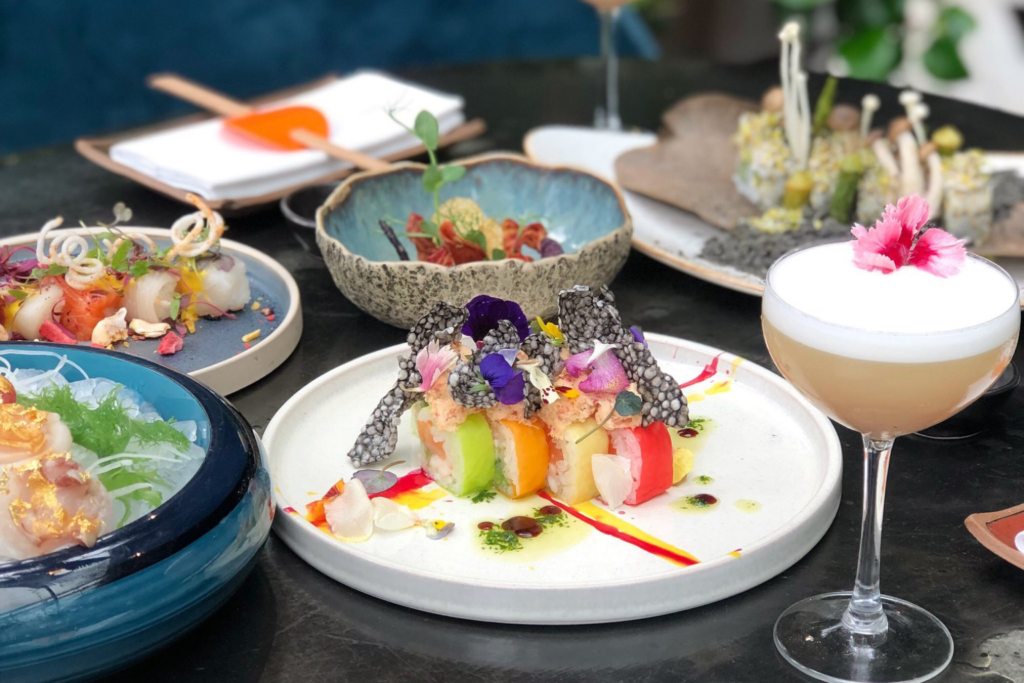 Sushisamba
A real wow-factor venue, Sushisamba City captivates with floor-to-ceiling views of the London skyline from the 38th floor of Heron Tower, as well as gorgeous interiors. Located on top of Covent Garden's opera terrace, the equally popular sister restaurant might not have the same lofty views but is just as stylish – and our members love the outside terrace. Then there's the food in both locations: from Japanese tempura and sushi, to Brazilian churrasco and moqueca, to Peruvian robata-grilled anticuchos and ceviche, Sushisamba is sure to liven up your dinner with plenty of flavour.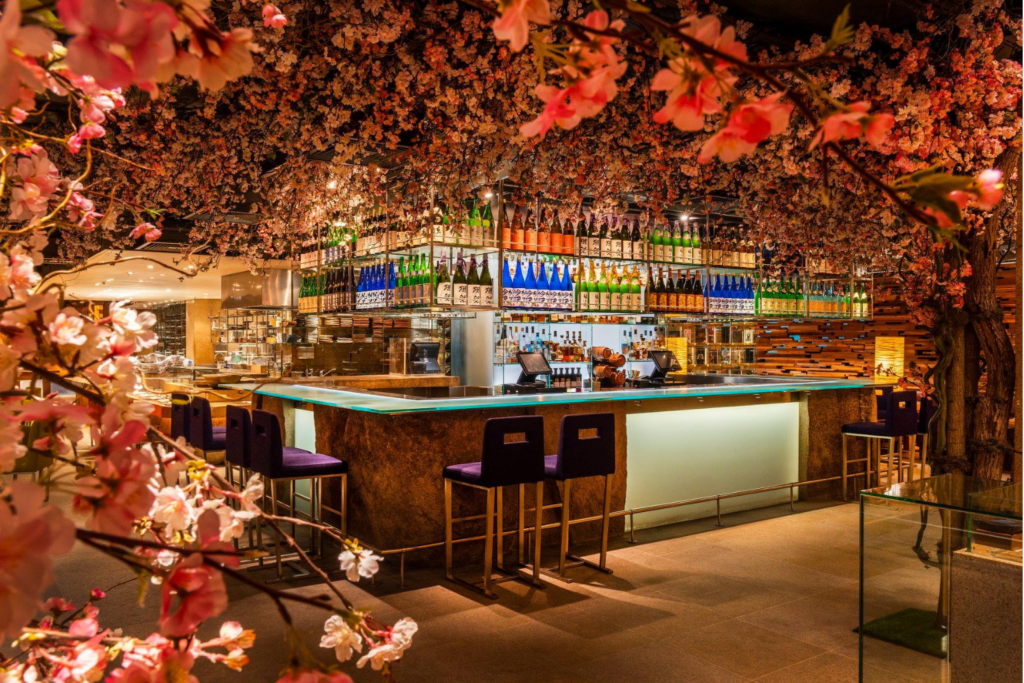 Zuma
A stalwart of London's dining scene since 2002, Zuma's original Knightsbridge location still offers one of the best Japanese fine dining experiences in the capital. Make your way through the bustling bar to get to the Zen-like dining room – serious foodies might want to head for the sushi counters to see the action up close; alternatively, take a seat in the comfortable main room. The atmosphere is just the right side of lively, and the easy-to-share food is as swoon-worthy as ever. Make sure you make the most of the sake sommelier.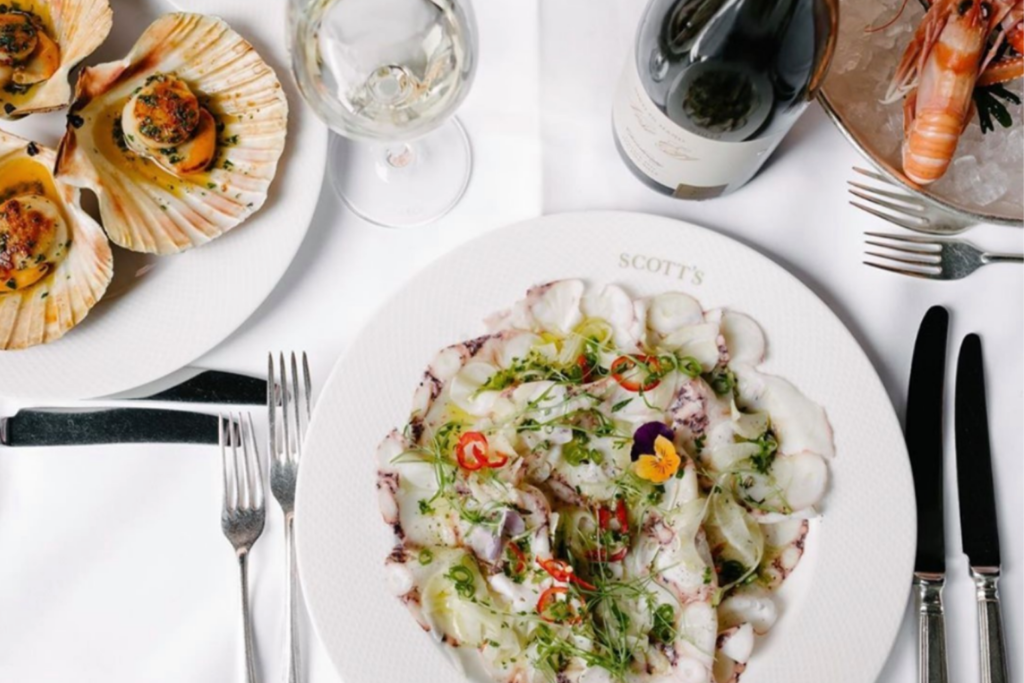 Scott's
The flagship restaurant for Richard Caring's Caprice group offers old-school Mayfair dining at its best. Our members keep coming back for what is some of the freshest fish and seafood in town – and for the extensive Champagne selection. Come hungry and start with oysters and Scott's famous cheese soufflé with white truffles, before choosing from the many fish courses on offer. On a sunny day, the outside tables are like gold dust – but if you're a Ten member, you can take advantage of priority booking and VIP service.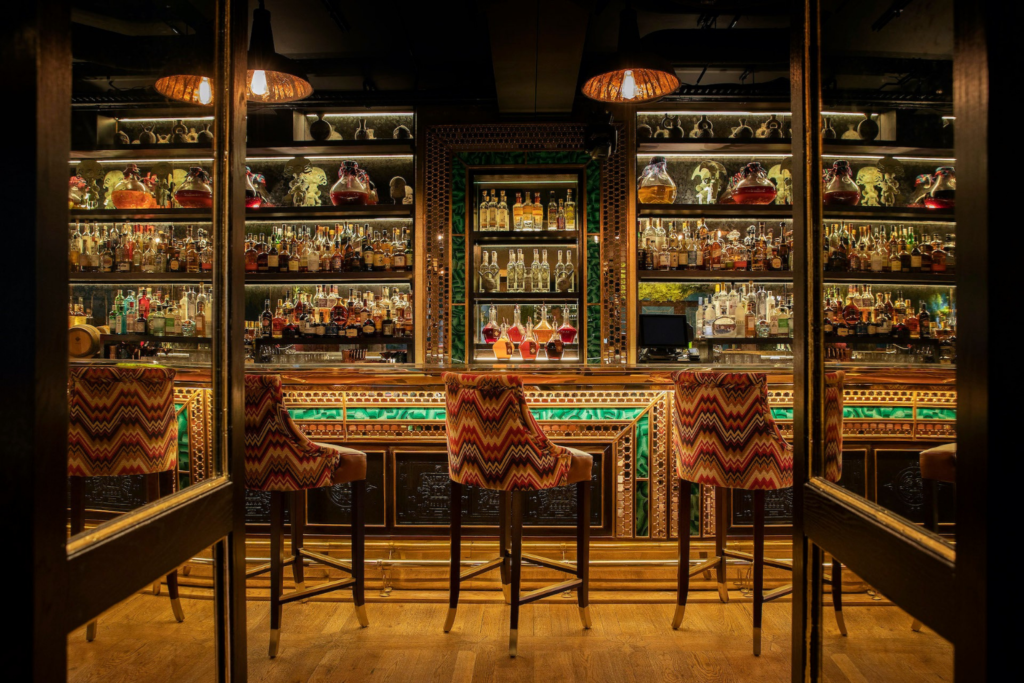 COYA Mayfair
This vibrant Peruvian restaurant is a high-octane affair, bringing the passionate spirit of Latin America to the heart of Mayfair. The kitchen is helmed by Sanjay Dwivedi, who makes the most of Peruvian cuisine's Japanese, Chinese and Spanish influences by turning out dishes packed with flavour. Expect contemporary takes on ceviche, tiradito, anticuchos and parrillada from the ceviche counter, open charcoal grill and central kitchen. To continue the celebrations, kick back in the lounge, where live music, pisco sours and a list of 40 tequilas ensure a lively evening.
Hungry for more? check out our members' top 20 boutique hotels in the UK to inspire your next staycation.