With restrictions tightening again around the country, dining in continues to be the new dining out. However, there is no need to slog away in the kitchen or order a disappointing takeaway – London chefs have really upped their game, delivering at-home dining experiences that are on par with their restaurant offerings. From Indian feasts and Taiwanese street food, to bistro fare and Michelin-starred fine dining, your taste buds can now take a culinary journey around the world – all from the comfort of your home.
The Ninth at Home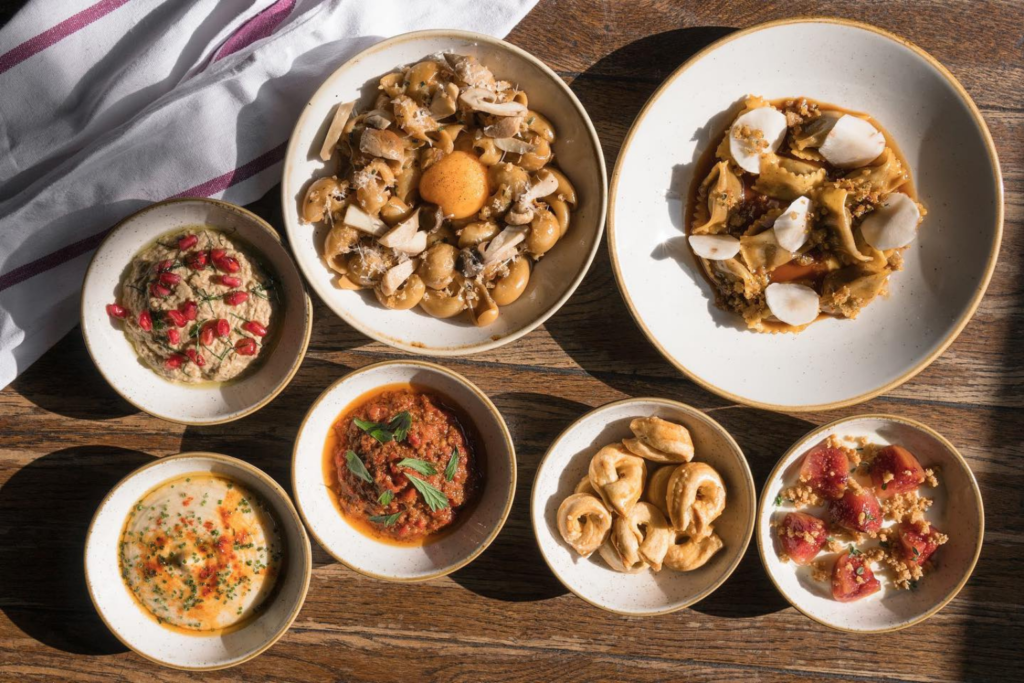 Delivering nationwide (Mediterranean Boxes only)
Our members love Jun Tanaka's solo project in Fitzrovia (where you can enjoy complimentary fizz on arrival if choosing to dine at the restaurant), and Londoners can now sample a selection of his contemporary signature dishes at home. Fret not if your postcode lies outside London – Tanaka also offers a delectable Mediterranean Box that can be delivered nationwide.
Hame by Adam Handling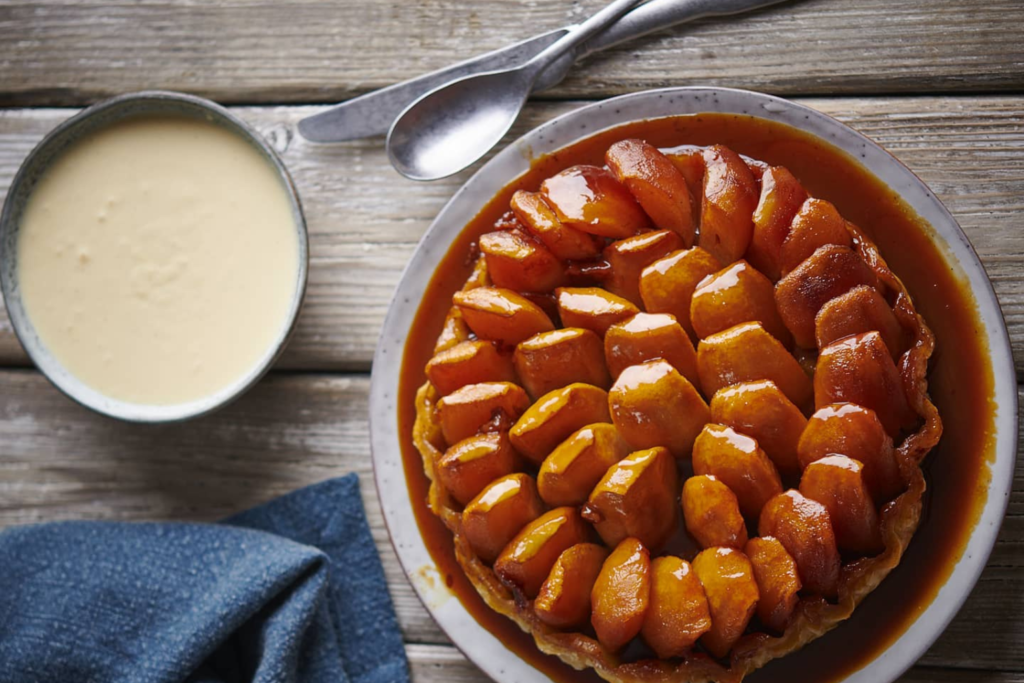 Delivering nationwide
Adam Handling has launched a home delivery service, which means you can now order his famous cheese doughnuts, an excellent Wagyu beef tartare and larger dishes like pheasant pot pie for the family. The dishes arrive fully prepared and just require cooking, but you'll receive all the instructions and video tutorials.
Order here
Ambassador General Store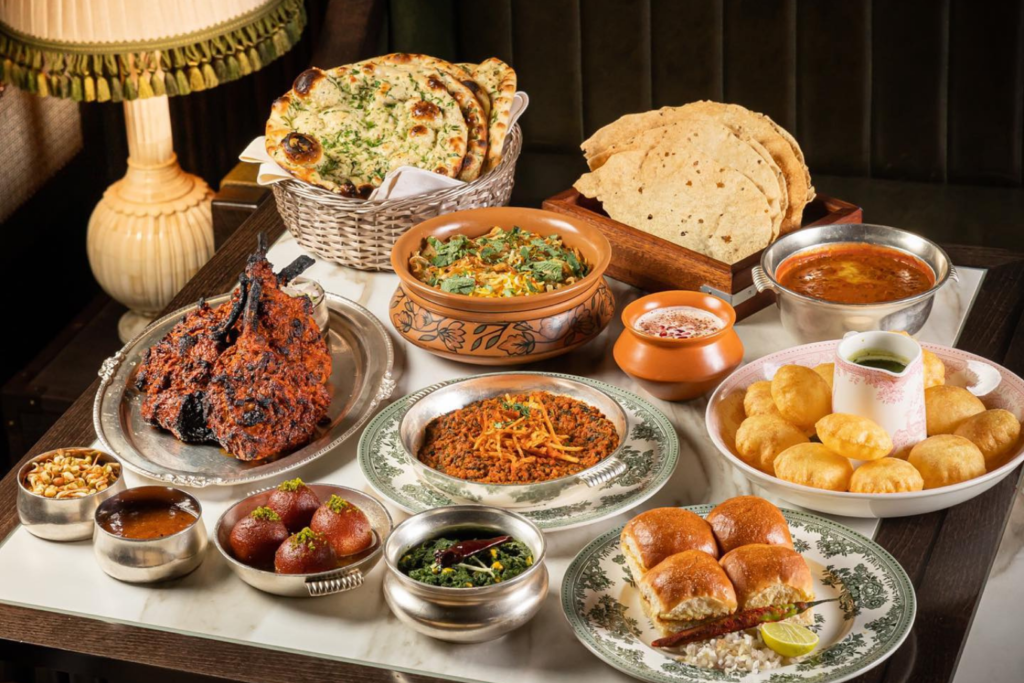 Delivering nationwide
Order one of these brand-new premium meal boxes by Michelin-starred restaurants Gymkhana and Trishna, and award-winning Indian barbecue eatery Brigadiers, and you'll get an Indian family feast delivered straight to your door – ready to be cooked at home within minutes. The online off-licence shop further adds to the appeal.
Order here
Sabor En Casa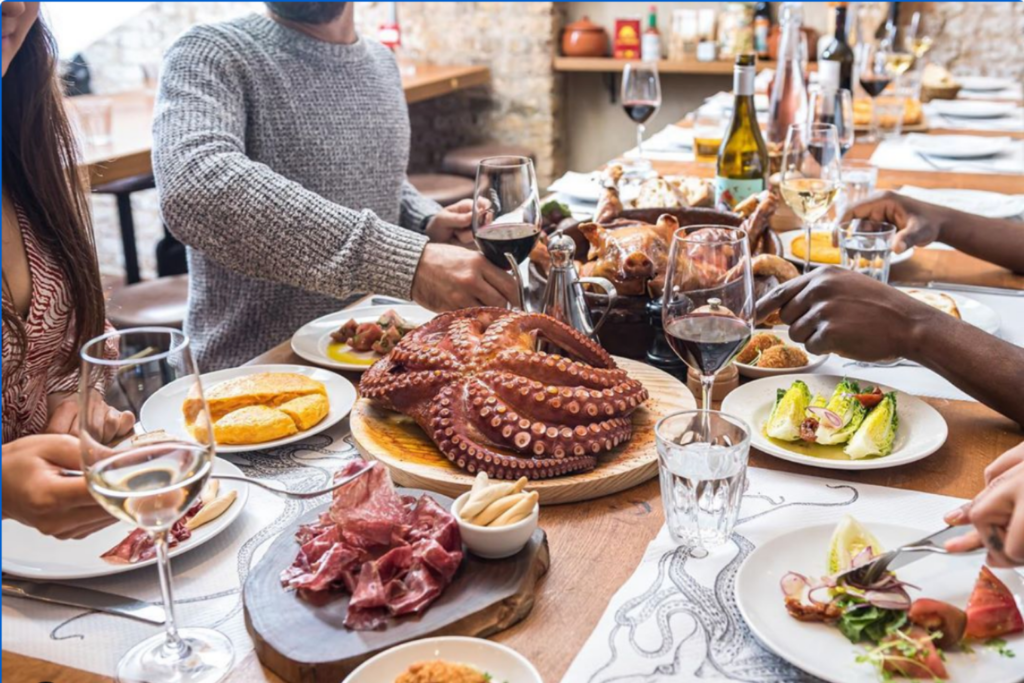 Delivering nationwide
Go on a (Michelin-starred) Spanish culinary journey from the comfort of your kitchen with Sabor En Casa's brilliant home-delivery service. Choose from specially curated set menus or create your own tapas menu, then simply add the finishing touches at home. Don't forget to add a cocktail or two and some of Sabor's beautifully presented pantry staples.
Order here
Côte at Home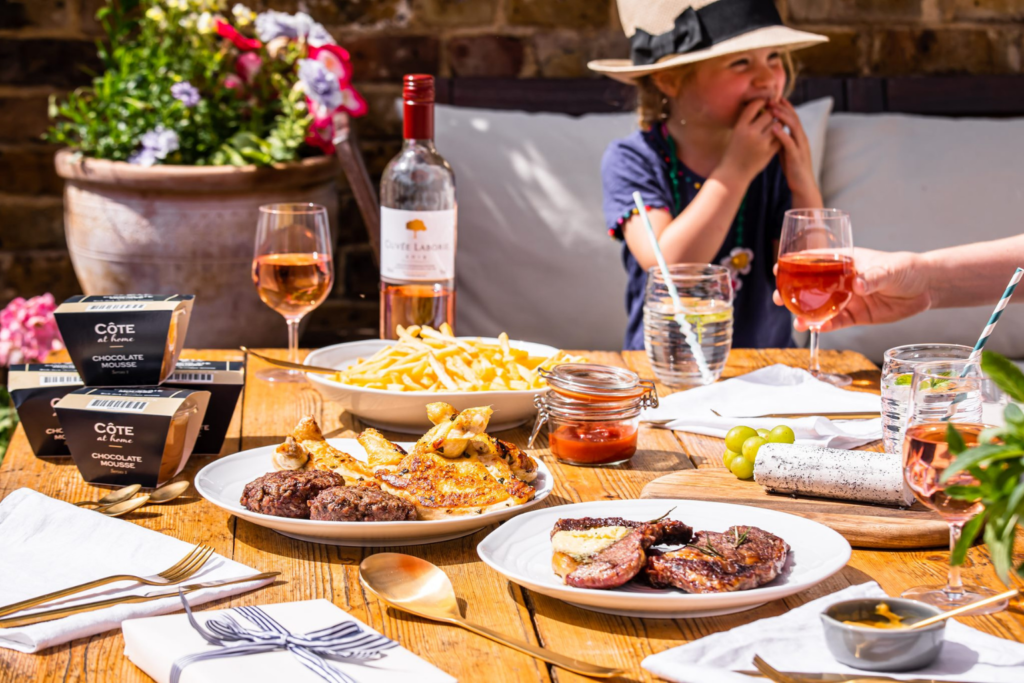 Delivering nationwide
Bring French flair into your home without setting a foot outside Côte Brasserie delivers chilled bistro meals, sides and desserts, all ready to eat, cook or freeze. You can also add mouth-watering produce from Côte's kitchen, cellar, fromagerie, boulangerie and boucherie – making this a one-stop shop for all your French culinary needs.
Order here
& Home by James Knappett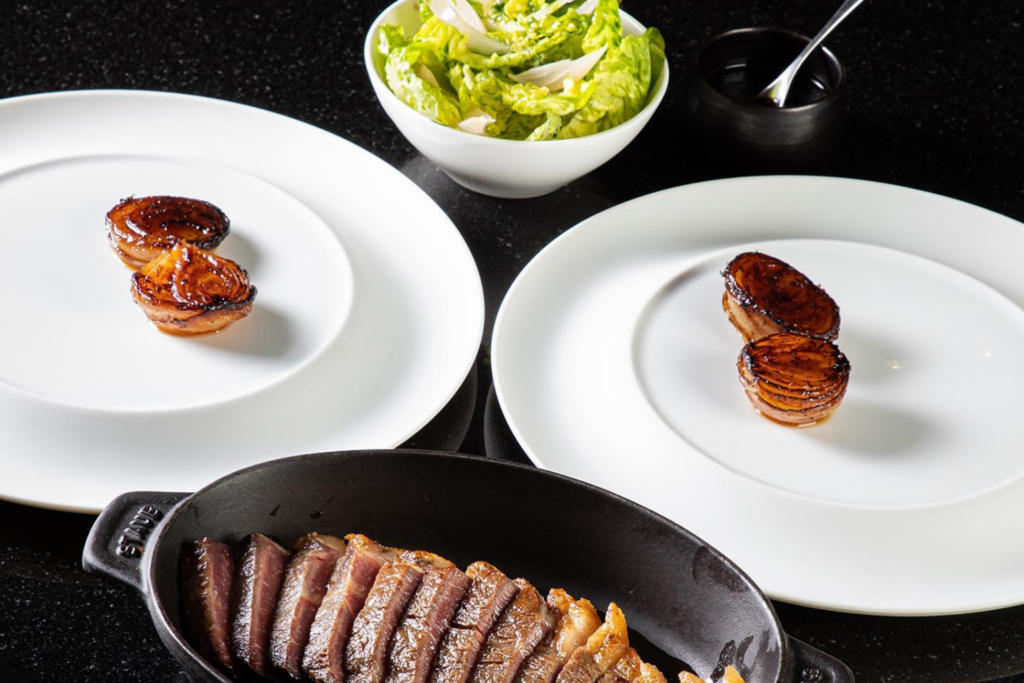 Delivering nationwide
When renowned chef James Knappett says he'll bring a taste of his two-Michelin-starred restaurant Kitchen Table into your home, you better get out your finest tableware. Choose between the refined yet accessible seven-course or 11-course fine dining menus, to be finished off at home, and complement your order with sommelier-chosen wine and Champagne.
Order here
Galvin at Home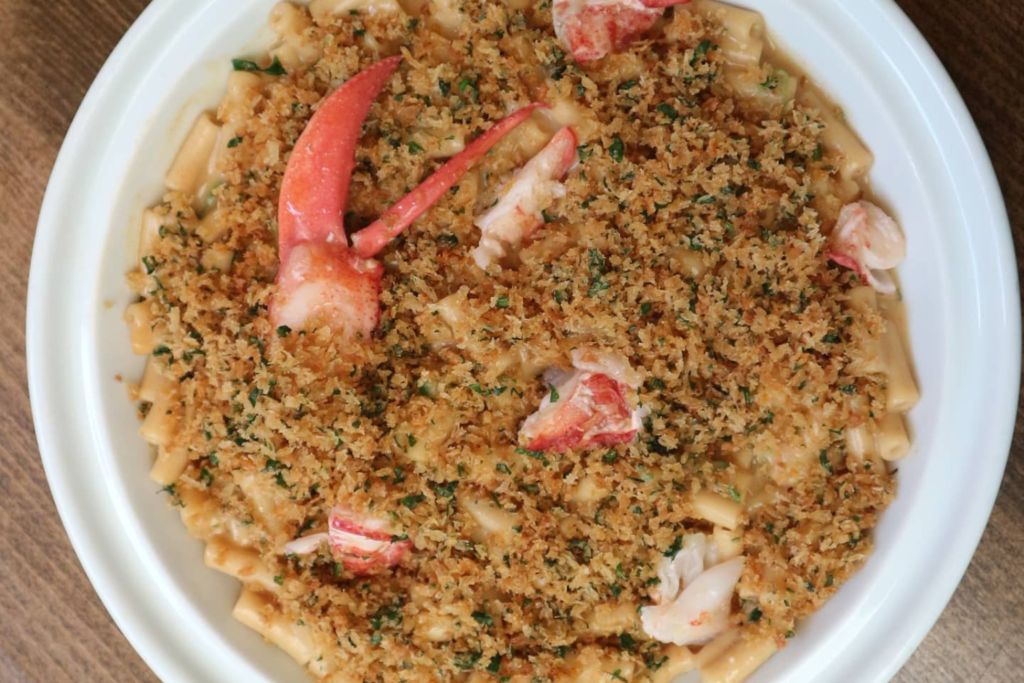 Delivering nationwide
Chris and Jeff Galvin's delivery service comprises a weekly changing three-course menu (and vegetarian menu) that is sure to elevate your at-home dining experience to Michelin-star levels. Dishes include culinary delights such as ravioli of Dorset blue lobster – complete with online tutorials for fool-proof preparation at home.
Bao Home Kits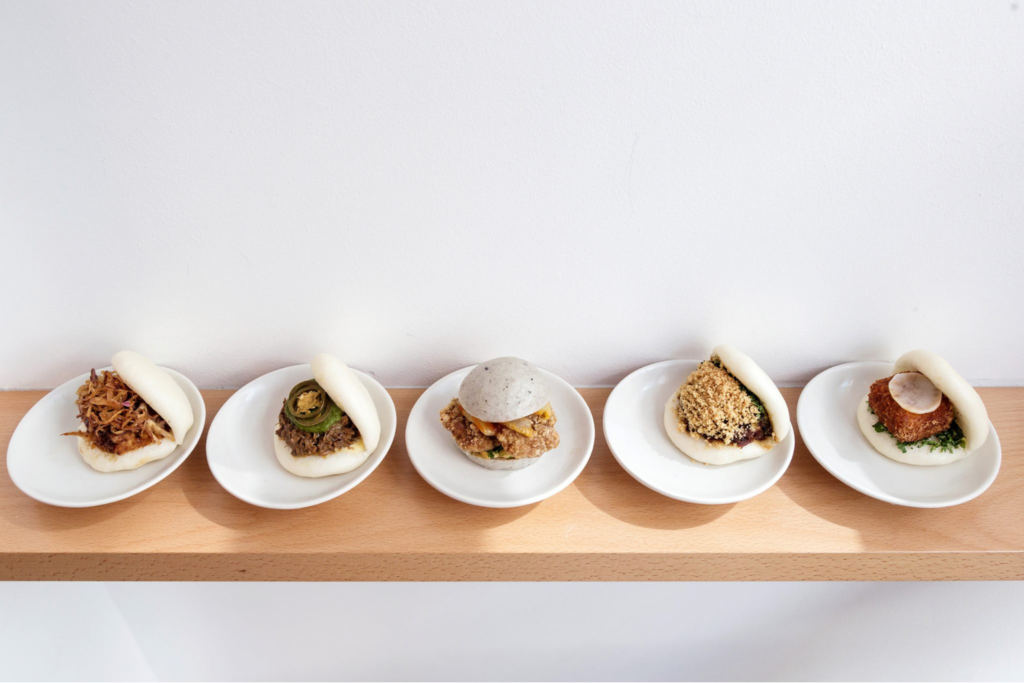 Delivering nationwide
Bao's Classic Pork Made-by-you Kit will satiate any craving for the Taiwanese eatery's moreish, fluffy buns. Each kit contains six baos, 12-hour-braised pork and garnish, and comes with instructions on how to cook and assemble. There is also a vegetarian option, as well as sweet treats, plus you can order plain baos to attempt your own innovative creations.
Musette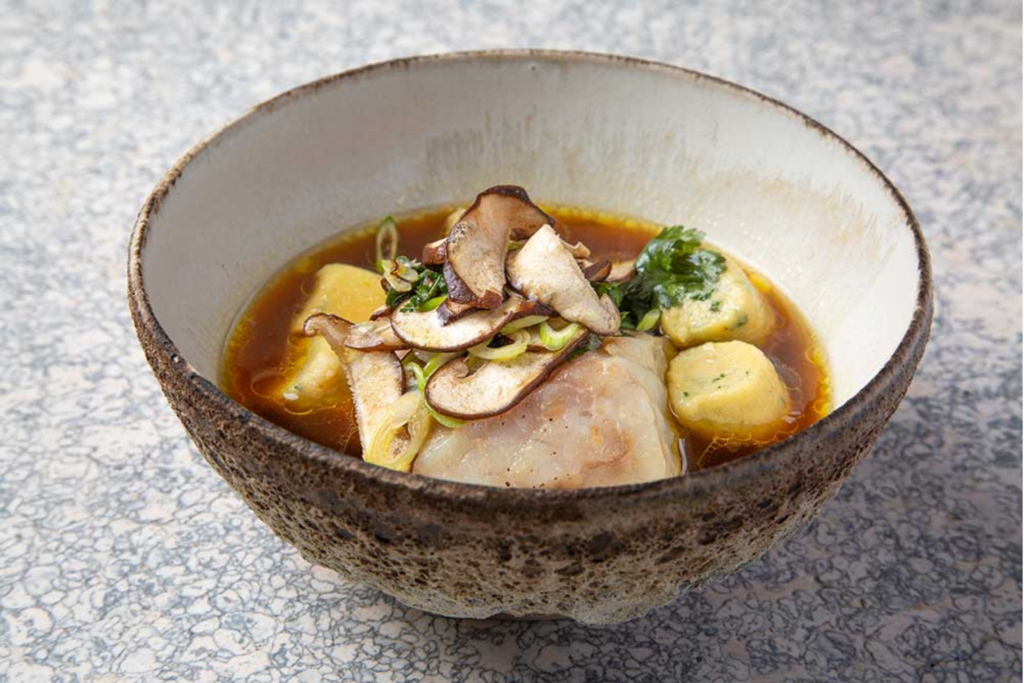 Delivering nationwide
Tom Aikens' at-home dining experience is a refined affair, as is to be expected from the Michelin-starred chef. Choose from a seasonal menu of freshly prepared Makeaways, designed to be finished at home, or go all out with a Sumptuous Sharers dish such as the seven-hour-braised shoulder of lamb, created to go straight in the oven.
Corbin & King Home Dining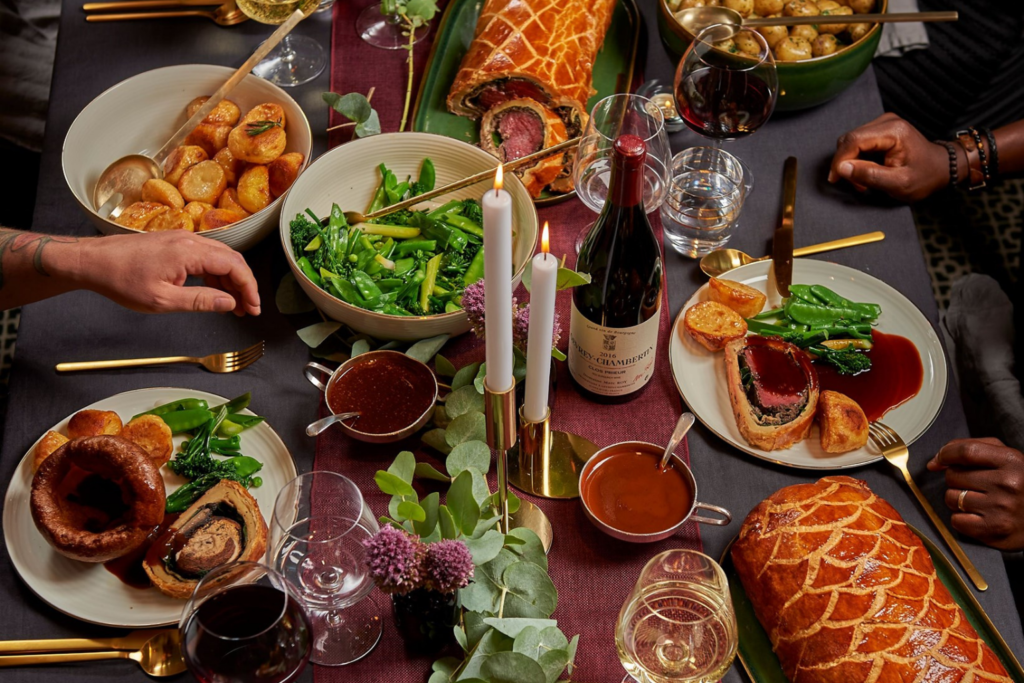 Delivery within an eight-mile radius of Colbert, SW1W 8AX
Corbin & King's Home Dining delivery service is a showcase of the restaurateurs' most popular dishes, from The Wolseley's Wiener Schnitzel to Soutine's Coq au Riesling. Conveniently there's also a Home Entertaining option, featuring a range of large celebratory dishes such as a whole Beef Wellington, as well as a range of cocktails.
Order here
If you fancy a takeaway that doesn't involve any cooking, read our post on the best London restaurants that deliver.