The recipe kits scene among London's restaurants is ever-evolving, and it's no wonder – they help restaurants to stay in business by delivering incredibly well-curated food boxes to your door. These finish-at-home meal kits are a win-win for everyone involved.
Read on for our up-to-date list of top restaurants offering recipe kits delivery, including special Valentine's Day offers. And remember, we're here 24/7 to find the best deliveries for you in your area – simply become a member, and we'll take care of the rest.
Please note: this information is correct at time of publishing and is subject to change.
Hame by Adam Handling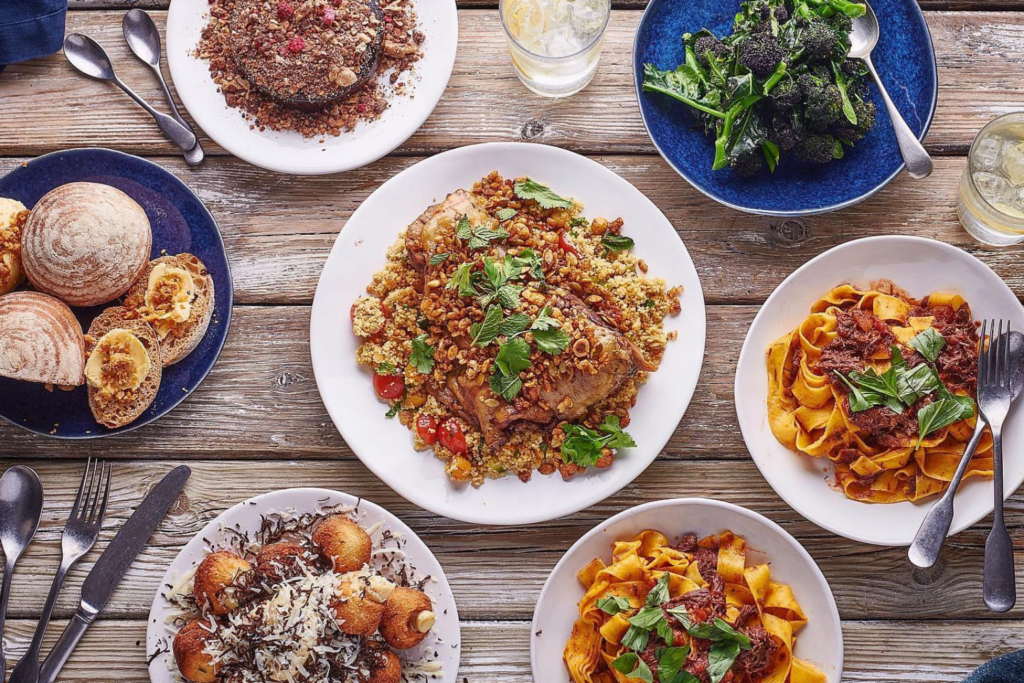 Delivering nationwide
Adam Handling's excellent home delivery meal kits service lets you order the chef's famous cheese doughnuts, his signature lobster Wagyu, or mains to share, including beef Wellington and lamb shoulder. Matching wines and bottled cocktails complete the home dining experience. Dishes arrive pre-prepared by Handling and his team, complete with a QR code on the recipe card for access to easy-to-follow video tutorials. Plus, Ten members receive an exclusive 10% off their next order.
See menus and order here.
Lima at Home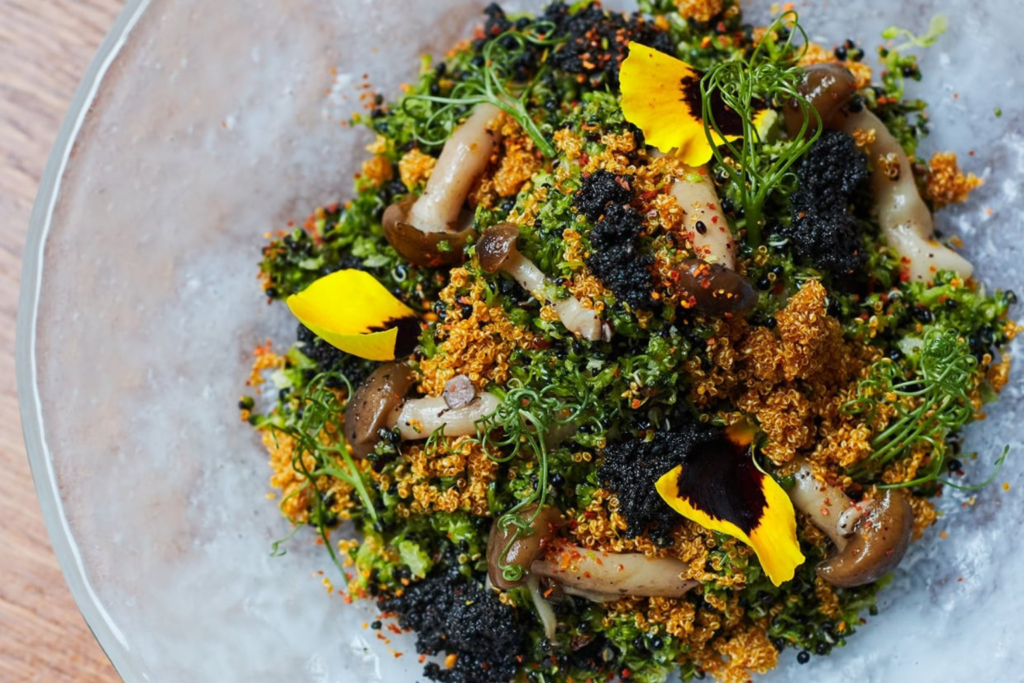 Delivering nationwide
Bring Peruvian flavours into your kitchen with Lima's CLASSIC, EARTH (vegetarian) and new LUX boxes. Each box contains two Peruvian snacks and a three-course meal featuring a selection of Lima's signature dishes, such as slow-cooked short ribs with corn purée, aubergines and criolla sauce. All dishes come with easy-to-follow instructions from the head chef. Ten members can add a complimentary Lima Sour cocktail to their order for some zing.
See menus and order here.
Sketch at Home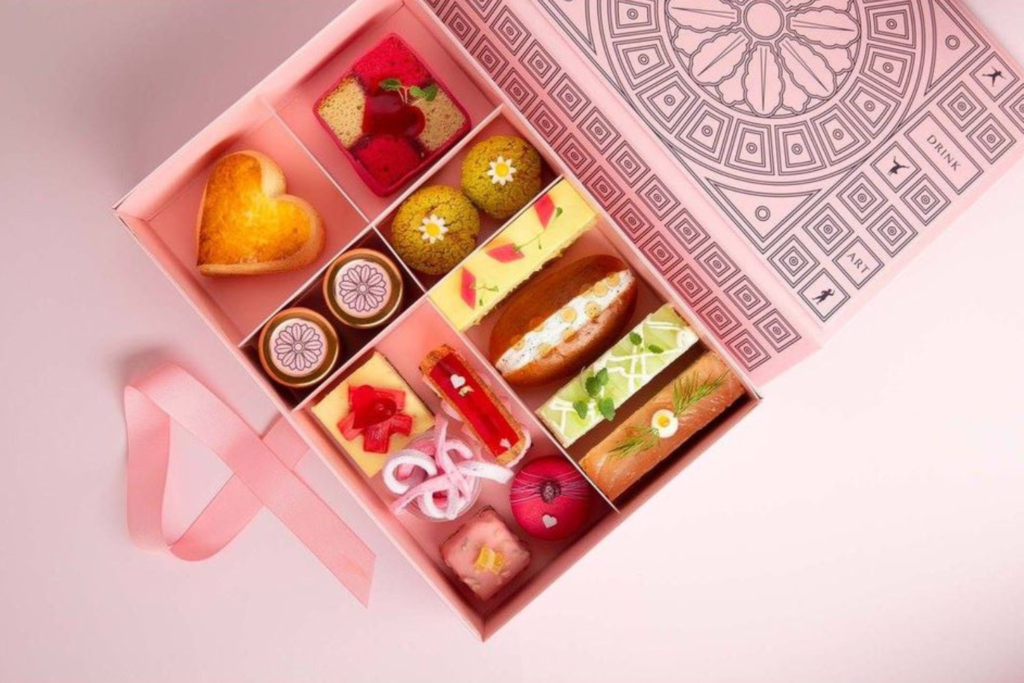 Delivering nationwide
Sketch's beautifully presented MMmm… menus are delicious four-course affairs for two featuring seasonal and fresh dishes that are (almost) too pretty to eat. Optional wine pairings and potent cocktails such as the Naked & Famous and Sketch Negroni are the perfect accompaniment to your meal. Sketch also offers afternoon tea and sweet treats, making this a one-stop shop for date night.
See menus and order here.
Smokestak at Home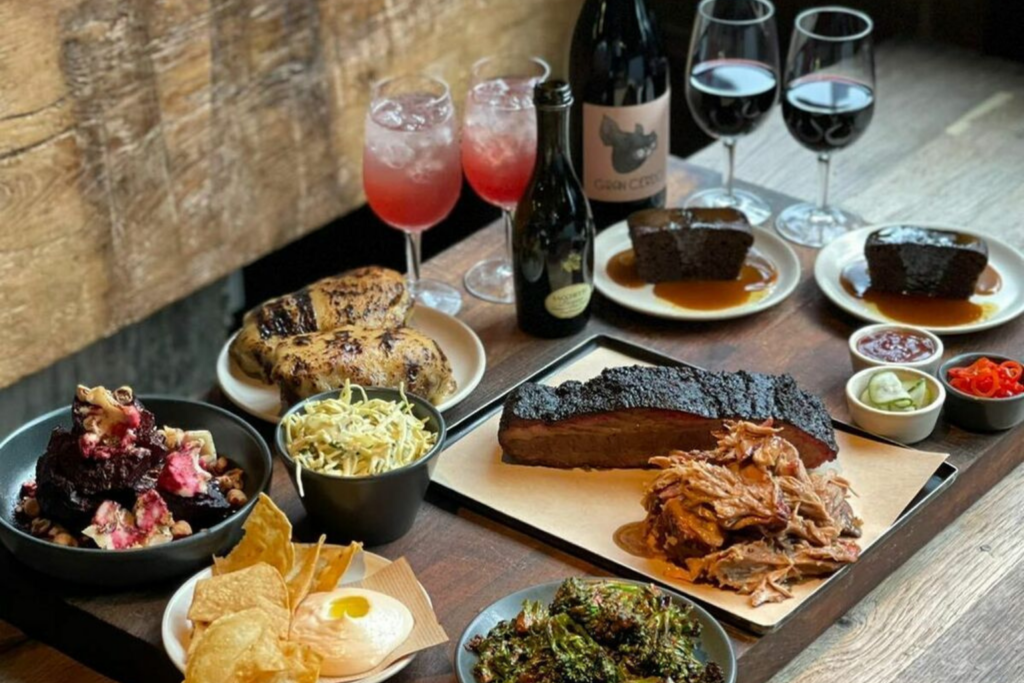 Delivering nationwide
Specialising in smoked meat by the pound, Smokestak delivers chilled and vacuum-packed beef brisket, pork shoulder and DIY bun boxes, together with home-made sauces and other accompaniments, to be reheated and served at home. The Valentine's Box has all the essentials for a fun dinner, from rhubarb spritz cocktails and a bottle of Rioja, to smoked cod roe, meaty main courses and a sticky toffee pudding loaf with salted caramel.
See menus and order here.
Corbin & King Home Dining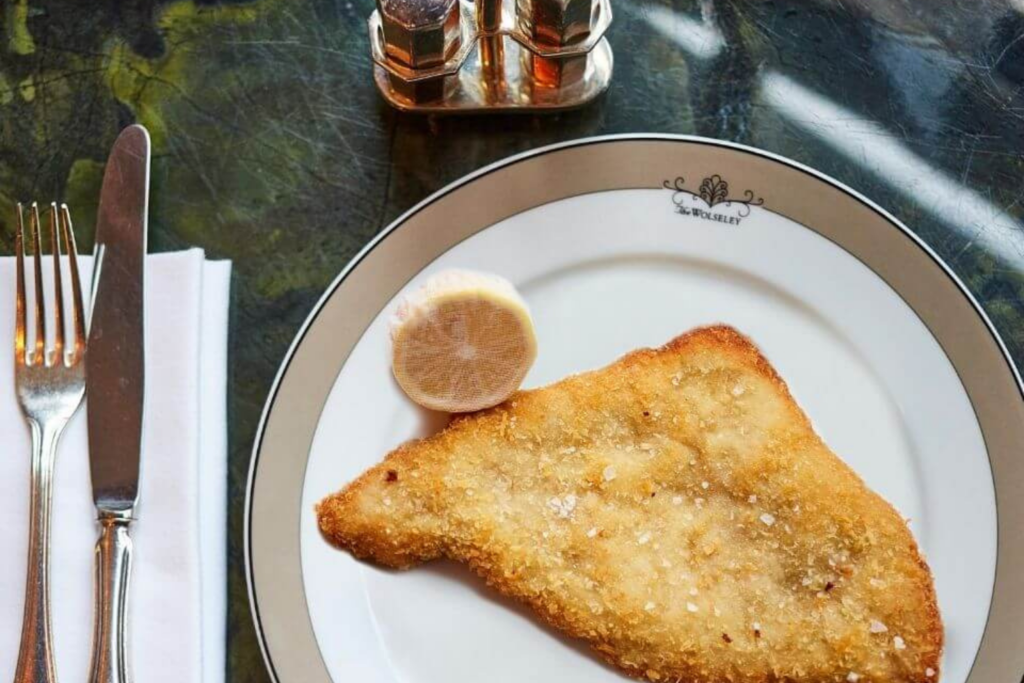 Delivering nationwide
Corbin & King's Home Dining delivery meal kits are a showcase of the restaurateurs' most popular dishes, from The Wolseley's Wiener Schnitzel to Soutine's Coq au Riesling, and there's a good selection of cocktails, too. The special three-course Valentine's Meal for Two is filled with a host of goodies, including a bottle of Pommery Brut NV Champagne and golden chocolate Champagne truffles.
See menus and order here.
Wild Radish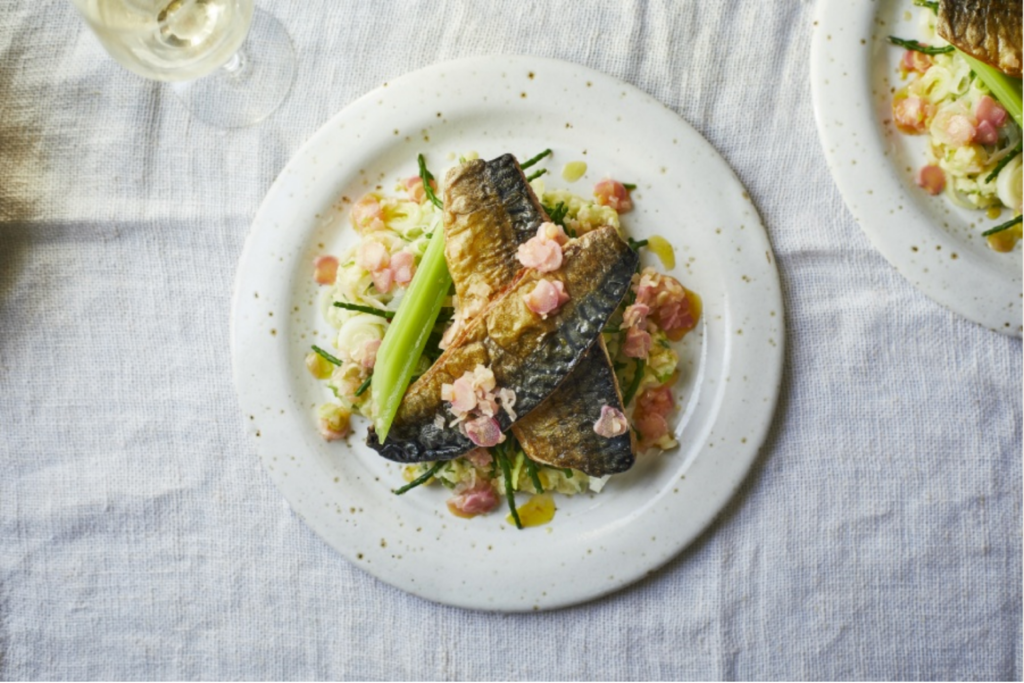 Delivering nationwide
Wild Radish's clever subscription service brings together eight of the UK's top culinary talent, including Michelin-starred chefs Philip Howard (Elystan Street) and Richard Galli (The Goring), to provide home cooks with perfectly proportioned artisanal ingredients, easy-to-follow recipes, and handy tips. Recipes change fortnightly and always include a meat, fish and vegetable option – and your subscription for their meal kits can be paused, changed or cancelled at any time.
See menus and order here.
Bar Douro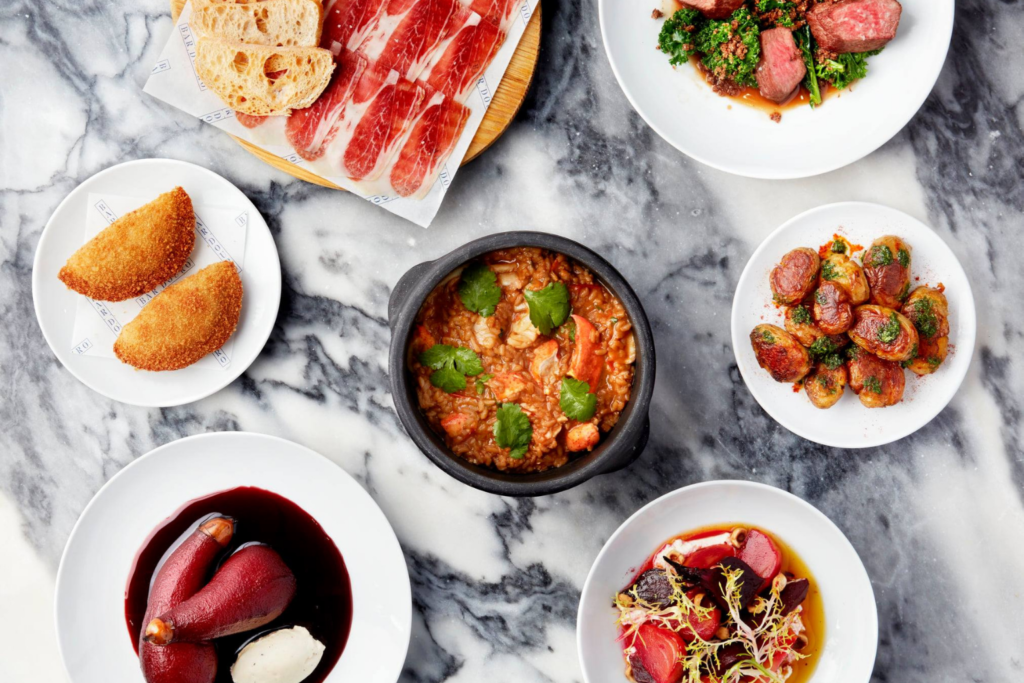 Delivering nationwide
Built on the long-term relationship owner Max Graham has with the Douro Valley, Bar Douro's kits draw inspiration from the traditional cervejarias and tascas of Lisbon and Porto. Comprising petiscos (snacks), mar (seafood), terra (meat) and sobremesa (dessert), team your menu with Churchill's white port and tonic or a bottle of wine for a highly satisfying taste experience.
See menus and order here.
Petersham Nurseries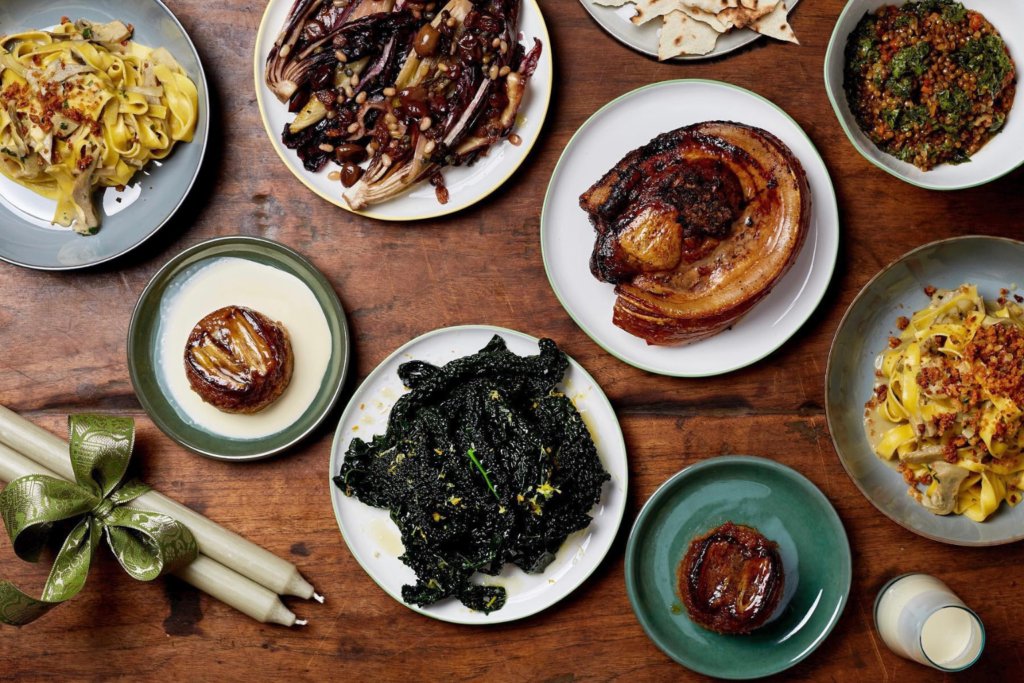 Delivering nationwide
Following the restaurant's philosophy of serving Italian-inspired produce- and provenance-driven dishes, Petersham Nurseries' meal kits (including vegetarian options) are bursting with flavour – think fresh tagliatelle with Tema artichoke, anchovy, chilli and garlic pangrattato, or braised endive and radicchio with sultanas, Lilliput capers, Taggiasca olives and pine nuts.
See menus and order here.
Lyle's Mid-Week Menu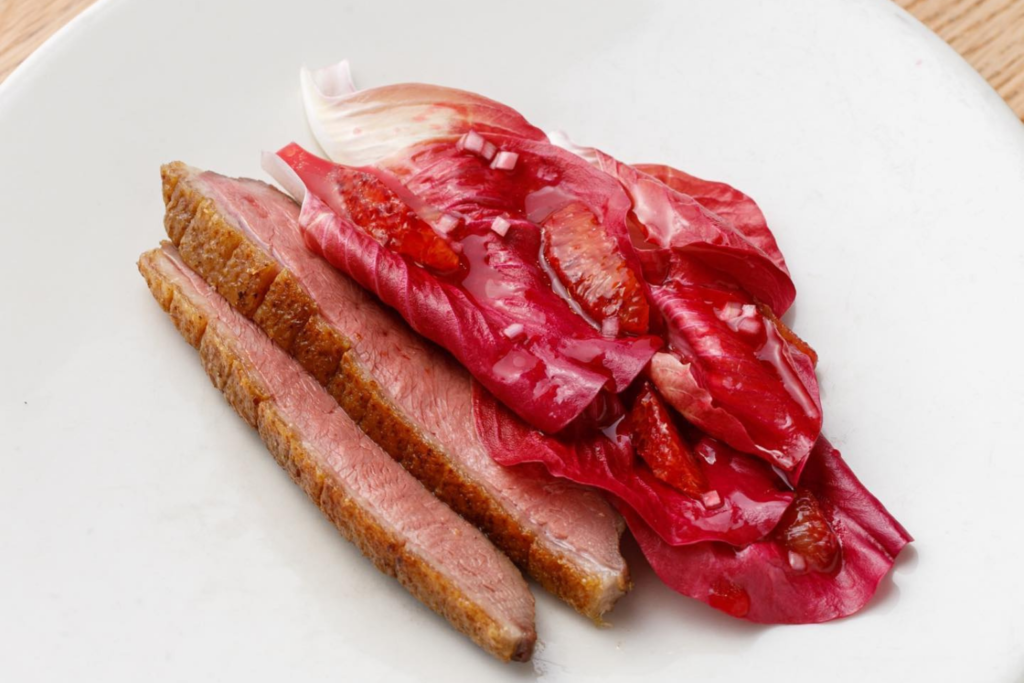 Delivering nationwide
Bucking the trend for weekend deliveries, Lyle's handy midweek box is quicker and lighter than the restaurant's more substantial weekend boxes – without skimping on quality or flavour. Ready in a flash, the three-course menu might comprise tasty dishes such as oxtail pithivier, and blood orange and olive oil cake – perfect for a quick weekday dinner. Delivered weekly on Wednesdays, the menu is set to change every week or two to keep meals fresh and exciting.
See menus and order here.
Jason Atherton at Home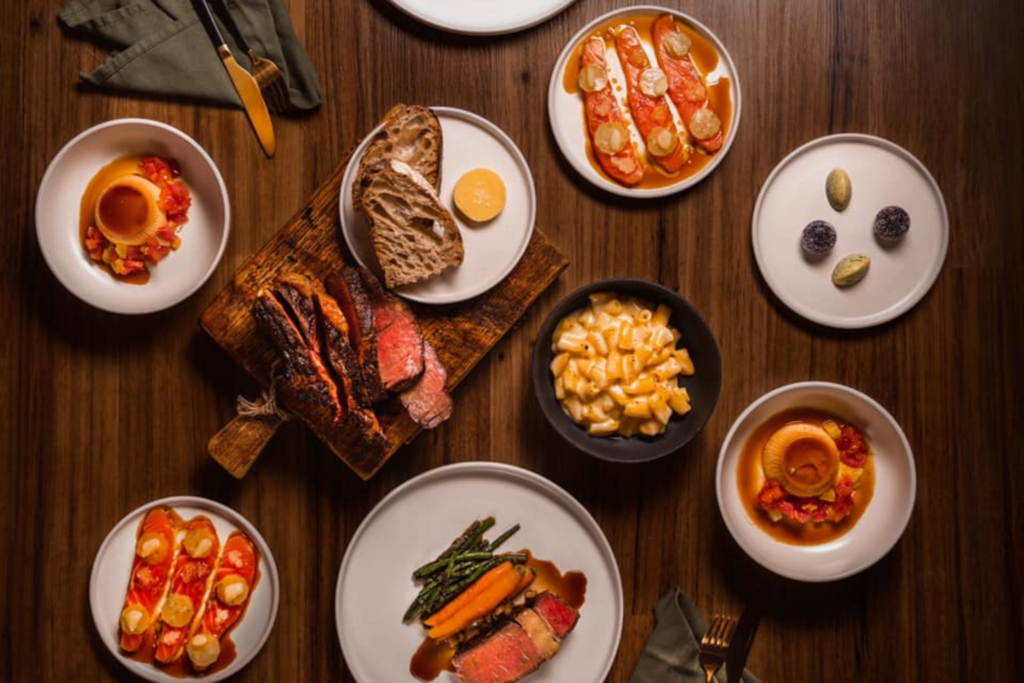 Delivering nationwide

Featuring Lake District Farmers' celebrated Herdwick lamb, Michelin-star chef Jason Atherton's epicurean box is just the ticket for date night at home. Designed for two people to share, the three-course menu is inspired by the chef's favourite dishes and flavours. Prepared in his Pollen Street Social kitchen, all you have to do is add the finishing touches at home, dish up, and take all the credit.
See menus and order here.
Galvin at Home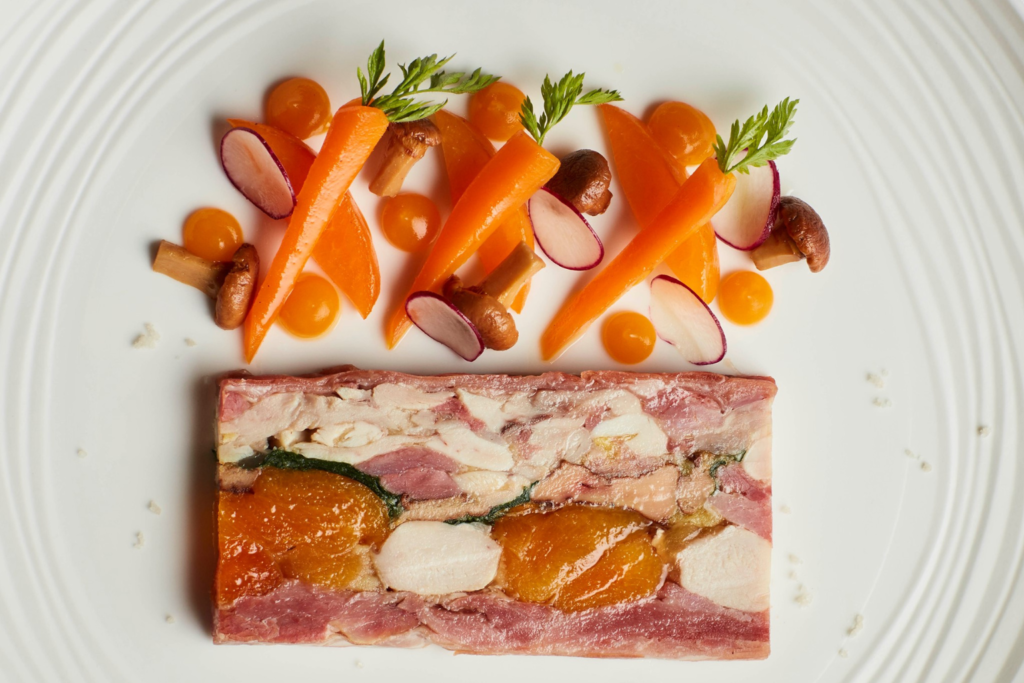 Delivering within the M25
Chris and Jeff Galvin's delivery service comprises a weekly changing three-course menu (and vegetarian menu) that is sure to elevate your at-home dining experience to Michelin-star levels. Dishes include culinary delights such as truffle-stuffed Suffolk chicken suprême – complete with online tutorials for fool-proof preparation at home.
See menus and order here.
Gymkhana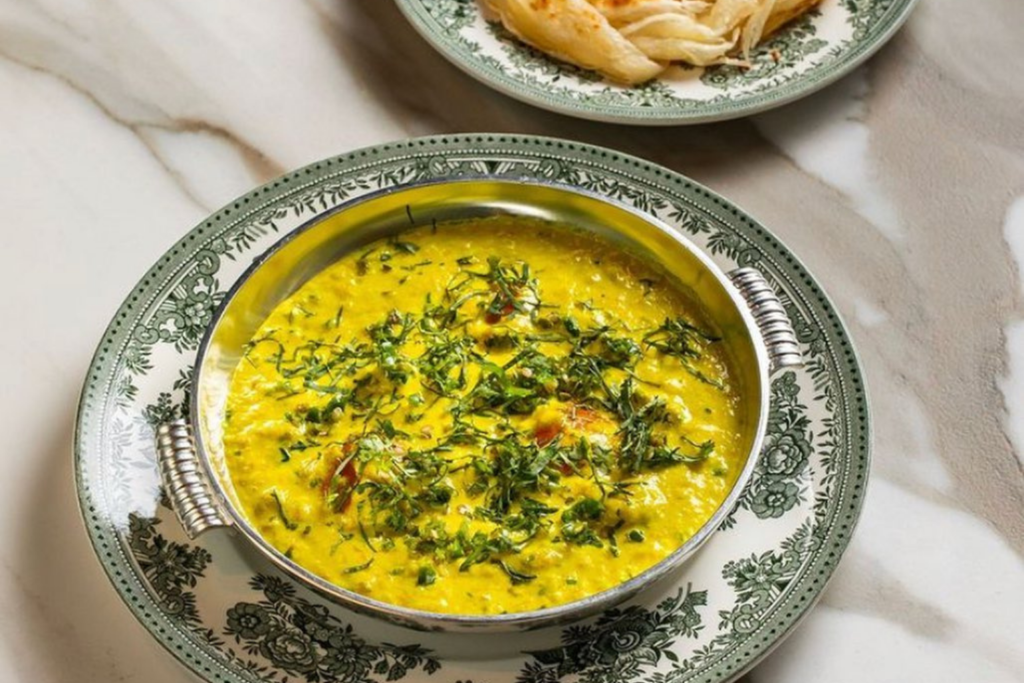 Delivering nationwide
Inspired by the elite clubs of India, Gymkhana's finish-at-home signature dishes focus on classic and contemporary Indian cuisine using seasonal British ingredients. The menu has a strong focus on the tandoor and chatpata sharing dishes – perfect for an authentic family feast. Ten members receive an exclusive 15% off their first order.
See menus and order here.
Trishna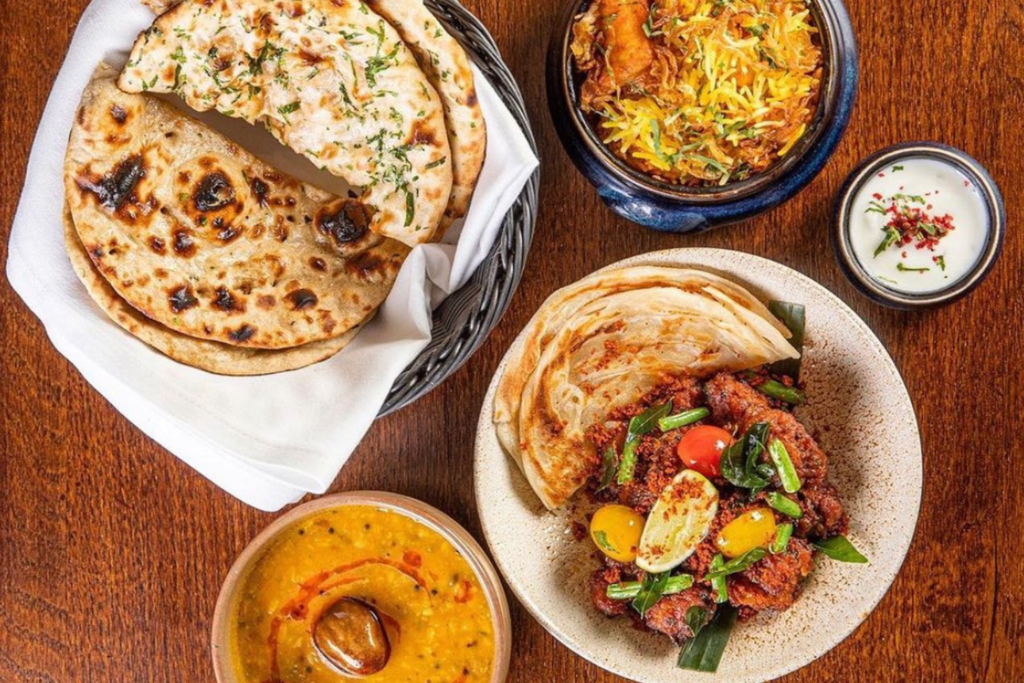 Delivering nationwide
Taking inspiration from India's coastal flavours and the country's regional influences, from Mumbai to Malabar, Trishna offers contemporary Indian cooking at its finest. Delivered to your door, meals are ready to be cooked at home within minutes – and are ideally complemented with a drink from the online Daru Shop off-licence. Plus, members receive an exclusive 15% off their first order.
See menus and order here.
Sabor En Casa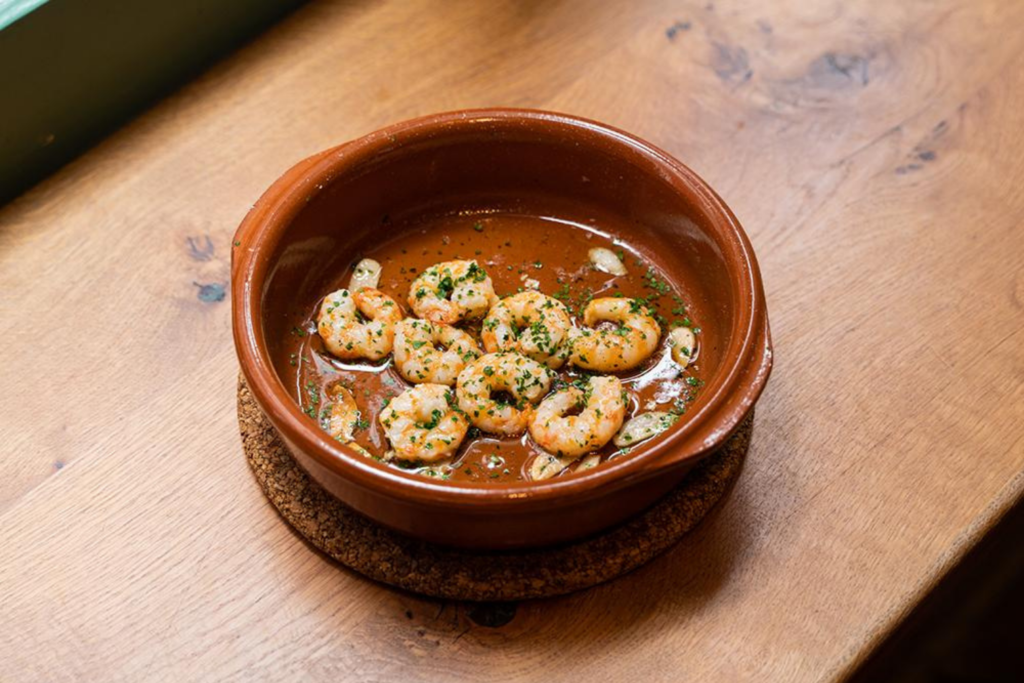 Delivering nationwide
Set off on a Michelin-starred Spanish culinary journey from the comfort of your kitchen with Sabor En Casa's brilliant home-delivery service. Choose from specially curated set menus or create your own tapas menu, then simply add the finishing touches. Don't forget to add a cocktail or two, and some of Sabor's beautifully presented pantry staples.
See menus and order here.
Pied à Terre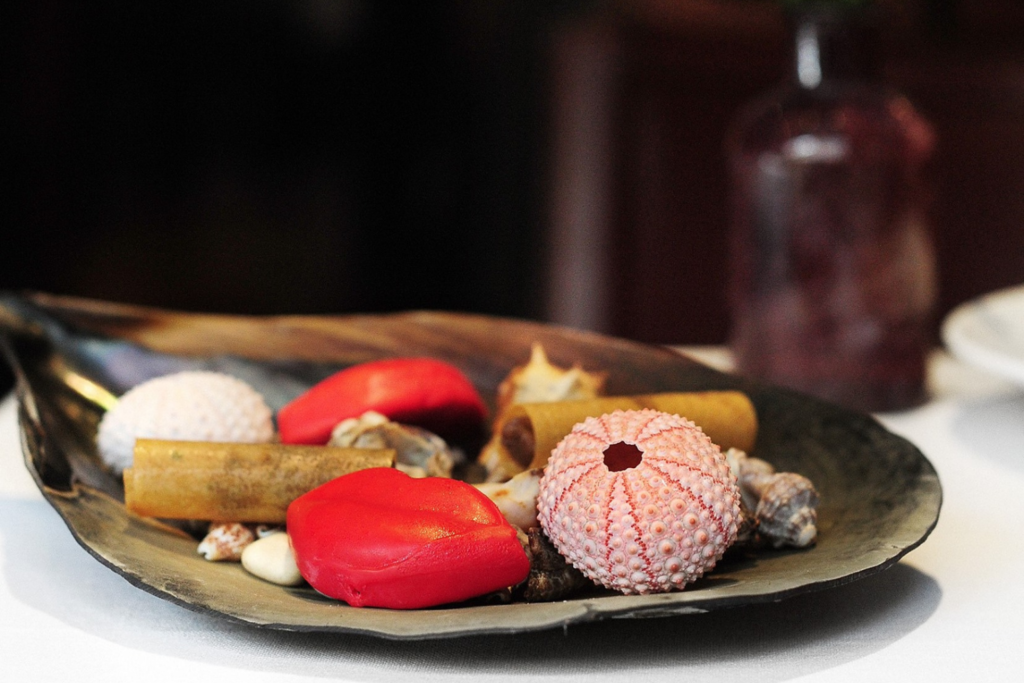 Delivering nationwide
Catering to those who follow a plant-based diet, Pied à Terre creates delectable weekly Vegan Feast meal kits for two people to enjoy at home. Turning vegetables into the stars of the show, each menu comprises mouth-watering creations such as truffled mushroom dip and Imam Bayildi with nuts and vegan feta. Each box comes with full heating and serving instructions to whip up your feast within minutes.
See menus and order here.
Portland & Clipstone Delivered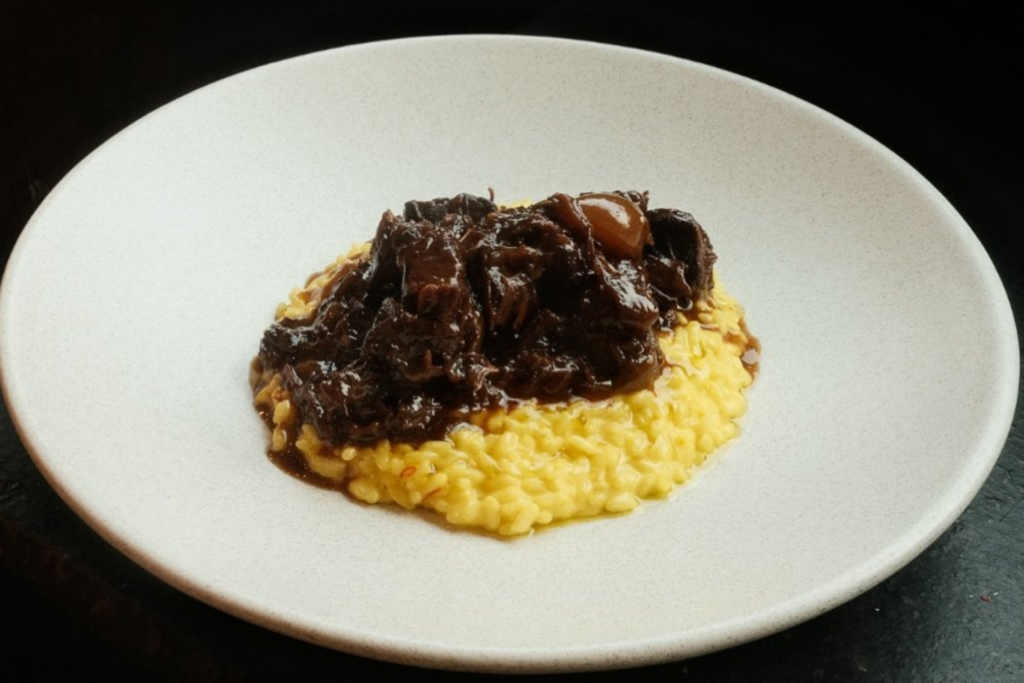 Delivering within a 15km radius of Fitzrovia
Portland & Clipstone's dinner for two, with optional wine pairing, is sure to impress your other half. Comprising canapés, first and main courses, dessert and petits fours, the menu features comfort dishes such as lasagne of beef shin (as well as meat-free alternatives) and chocolate fondant with toffee sauce.
See menus and order here.
Paco Tapas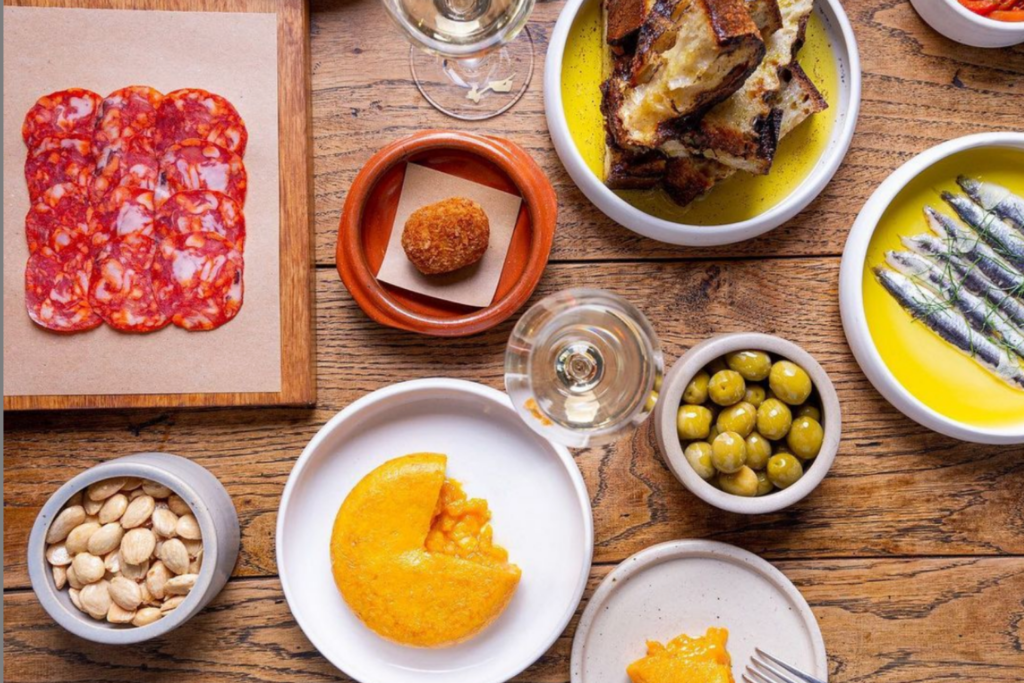 Delivering nationwide
For hot Spanish flavours, try Peter Sanchez-Iglesias' Paco Tapas meal kits, containing 13 courses of the chef's famous tapas – including croquetas, gambas, octopus, stuffed quail, and chocolate mousse, olive oil and toast for dessert. Each kit comes with comprehensive instructions on how to warm and serve your tapas.
See menus and order here.
Prime Feast
Delivering nationwide
Specialising in the finest cuts of meat, Prime Feast's Ultimate Valentine's Day Experience promises to be a special affair. Norwegian king crab legs and dry-aged bone-in ribeye are accompanied by truffled mac and cheese, and washed down with both a bottle of R de Ruinart Brut Champagne and a bottle of Allegrini Amarone della Valpolicella.
See menus and order here.
If you're ready to start eating out again instead of finishing meal kits at home, check out the hottest anticipated restaurant openings for 2021 for dining inspiration when restrictions are lifted.