Every decade has one buzzword, and 'wellness' might just be the trending topic of recent times. From sustainable travel to health and fitness travel, wellness has crept up the agenda to redefine the concept of true luxury travel.
With access to some of the most premium venues, Ten Lifestyle Concierge has selected some leading hotels in its Global Hotel Collection dedicated to wellbeing.
Best for natural healing
For luxury travel ideas centred around wellness, add Enchantment Resort and Mii Amo Spa in Arizona (USA) to your wellbeing bucket list.
Perhaps one of the longest-reigning wellness travel destinations, Sedona has long been associated with mystical healing.
If you're in need of a spiritual overhaul, this luxury hotel is set amidst rocky red mountains, on the cusp of Boynton Canyon. This secluded area provides the perfect setting for natural healing. Wellness walks, full moon ceremonies, chanting meditations, and many more enriching activities hosted by the resort.
Best for mesmerising mineral springs
Delivering true luxury travel with a wellbeing twist, Amanemu in Shima National Park, Japan, utilises its breathtaking settings to maximum effect.
This tranquil hilltop, surrounded by forests and golf courses, is as far removed from the bustle of Japan's city lights as you could imagine. This is the place to get back to nature, with guests retreating in minimalistic Minka-inspired houses. Quite a sight.
But the main reason to come is for its natural mineral-rich waters and natural hot springs. Here you can indulge in the ancient art of 'onsen bathing' – a rejuvenating tradition that harks back to Samurai times. To help you deeper connect spiritually, there are also several immersive meditation experiences, tailored to your personal needs.
Best for reconnecting mind, body and soul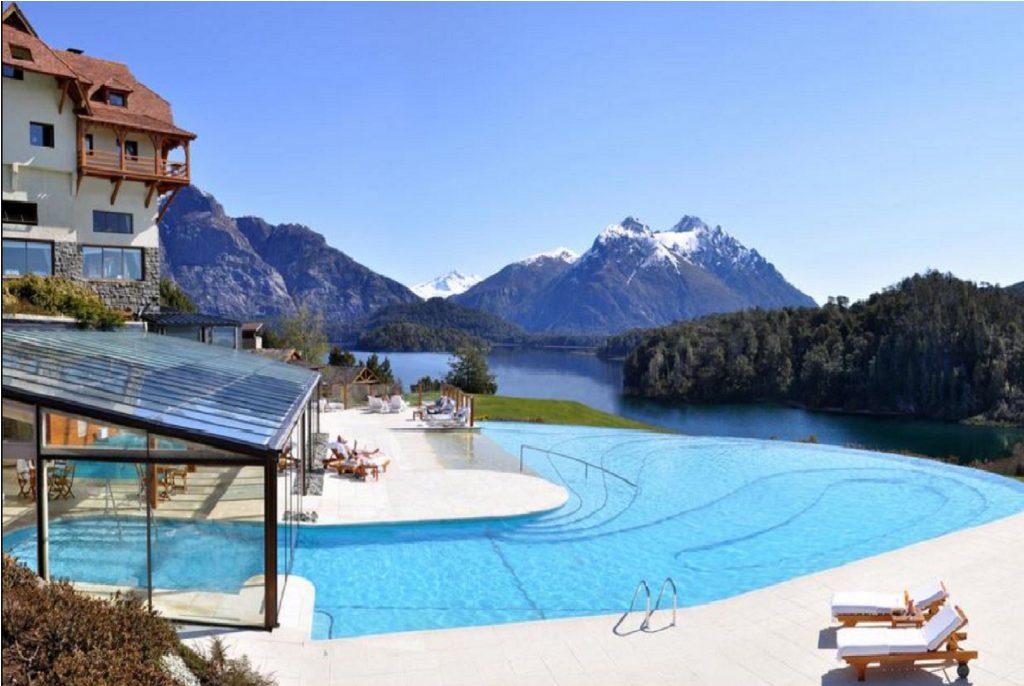 Set against a backdrop of snow-capped volcanic peaks and ancient forests, Llao Llao Resort in Patagonia, Argentina is an awe-inspiring retreat. Set within 15 acres of luscious ground and crystal-blue lakes, this is the place to reconnect with nature.
Adding a touch of health and fitness travel to proceedings, the hotel can organise a host of activities, on land or water. These include; fly-casting, horseback trails, mountain hikes and abseiling, to name but a few. Combining adrenaline-based activities within the confines of natural beauty, is the perfect combination for a mind and body overhaul.
While you're here, why not take your wellness levels up a notch and try the thermal mud heals and algae baths? Amongst some of the more indulgent treats in its fabulous spa, there's also a delightful infinity pool, looking out to the mountains in the distance. By the time you leave, you'll feel like a new person.
Best for ground-breaking wellness treatments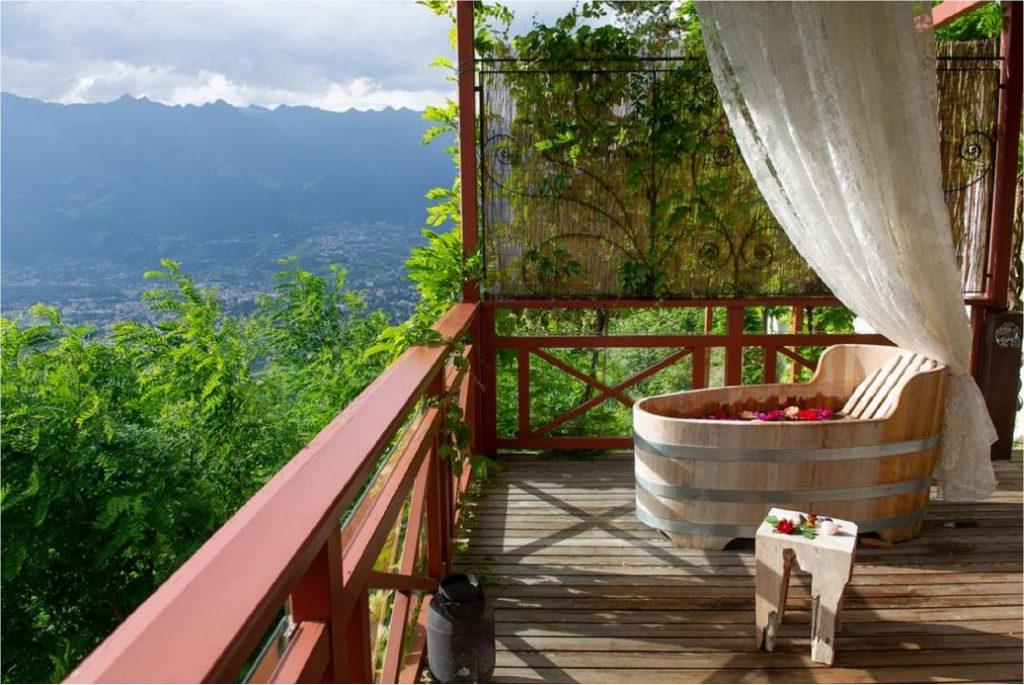 For the ultimate get-away, Castel Fragsburg in Merano, Italy provides the perfect escape. Perched atop a sun-drenched mountain overlooking the Dolomites, this quaint 17th century castle delivers zen with a side of healing.
One of the prime wellness travel destinations for getting back to nature, there are plenty of outdoor pursuits to enjoy. From foraging hikes to a yoga treehouse, and meditation summits.
But these are secondary only to its unique alchemic spa, where guests can sink into wooden tubs filled with goat's milk or mineral rosewater, for a rejuvenating overhaul.
For something more unusual, the in-house herbalist is on hand to conjure up decadent potions for ailments of all types, using aromatic herbs and flowers. With mystic healing wine workshops, and sound medicine ritual events, this is a one-of-a-kind experience for restoring body and mind.
There are a host of luxurious venues around the world dedicated to the art of wellness travel. These are just a few that contribute to this booming industry, worth more than $639 billion.