There are few places in the UK as beautiful as Cornwall, so dive into our guide to find all the inspiration you need for your trips to the southwest. Visit Cornwall and experience the hidden coves, dramatic clifftops and quaint fishing villages.
Explore The Lost Gardens of Heligan
This incredible garden lain neglected since World War I, before it was brought back to its lush, colourful glory in the 1990s. Today, it's one of the most magical outdoor spaces in Europe and the plant life is incredible: you'll pass under historic rhododendron boughs from Sikkim and Maoricarved tree ferns from New Zealand, and can explore ornate Italian gardens and an Alpineinspired ravine.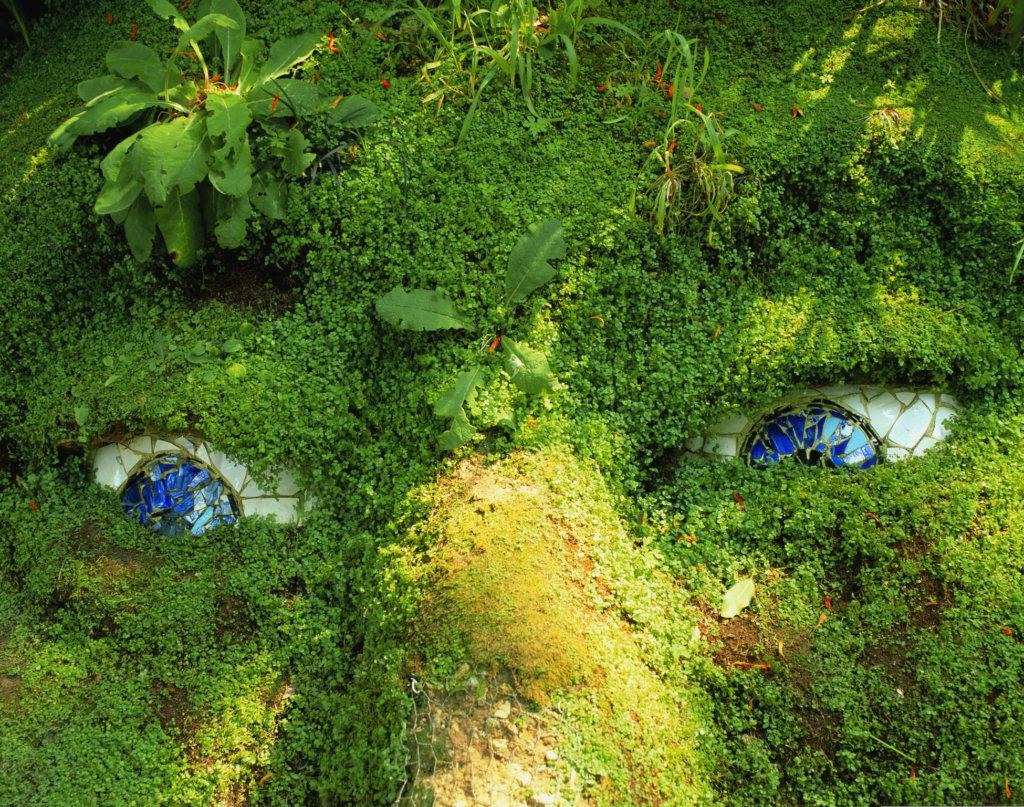 Take in a play at The Minack Theatre
You will struggle to find a more impressive place to watch a play than this open-air amphitheatre that clings to the cliffs above the rolling Atlantic. As
the sun drops and the sky turns a kaleidoscope of colours, keeping your attention on the actors isn't easy. Our Entertainment team is monitoring the situation and can keep you posted on opening dates.
Learn to surf in Polzeath
The wide, west-facing beach at Polzeath soaks up every bit of swell that hits the north coast and is a great spot for every level, from kneeling novices
to carving experts. All the surf schools in the sunbleached town are good and you can opt for group lessons or one-to-one sessions. Warm-up after your time in the sea with hot chocolate on the terrace at The Waterfront overlooking the sand.
Scale St Michael's Mount
Popping up in the middle of Mount's Bay, this tree-cloaked island is possibly one of Cornwall's most iconic images and one that's hard to forget. Topped by a Benedictine monastery, it has served as a prison and a castle over the years and the National Trust tours are fascinating. It's connected to Marazion at low water by a cobbled walkway or you can catch a ferry if the tides aren't in your favour.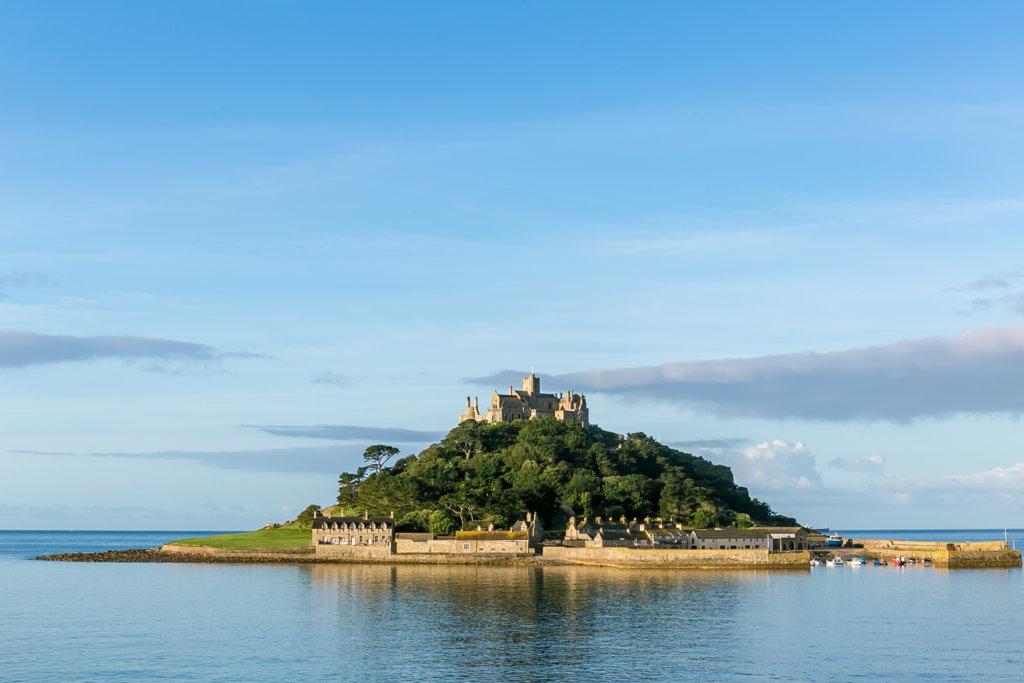 Cast yourself to the Caribbean at Kynance Cove
Tucked away on the west side of the Lizard, it's a 15-minute walk from the car park to this beautiful cove, which means it's often a lot quieter than other beaches in the area. Cornwall has so many breathtaking inlets, but this one tops our list – the sea is Caribbean-clear, the sand talcum-white and
the cliffs a contrasting reddish-brown. It gets the sun all day and it's a sheltered, safe swim spot for little ones. You'll want to keep this place under
your hat.
Head inland to Altarnun and Bodmin Moor
Cornwall isn't just about hidden coves and dramatic clifftops; it also has plenty of inland wonders. Bodmin Moor is a wild landscape that's been the inspiration for many dark tales, not least Daphne Du Maurier's
Jamaica Inn. We recommended hiking to the top of Brown Willy before dropping into the historic village of Altarnun for lunch at the atmospheric Rising Sun pub.
Explore the creeks and rivers of the Helford Passage
Trees tumble to the water line along the length of this stunning estuary. At low tide, it reveals countless small shingle beaches – many of which are only accessible by boat. Pack a picnic and hire a kayak, or jump on one of the leisurely tours that navigate this calm waterway. It makes for a wonderful family day out and will open your eyes to yet another incredible Cornish landscape. There are lots of waterside cottages available for hire too – get in touch for details.
Cast yourself back in time at Crackington Haven
This quaint village began life as a small port importing limestone and coal, and exporting slate from small, local quarries. Traces of a donkey path going down to Strangle Beach where sand, stone and slate were collected can still be seen. The contorted cliffs that flank the bay were shaped by a geological phenomenon millions of years ago and the area is home to some of the most varied bird life in Cornwall.
Lace up your walking boots on the Roseland Peninsula
Pick up an Ordnance Survey map of the area (OS 204) and plan a circular route around the spectacular, unspoilt coastline of the Roseland Peninsula. You'll drop to sea level where you can swim in deserted coves, before ascending to the top of cliffs for incredible views. Keep your eyes peeled for Peregrine falcons that nest in the area, and you may be lucky enough to spot dolphins and basking sharks as you gaze out to sea.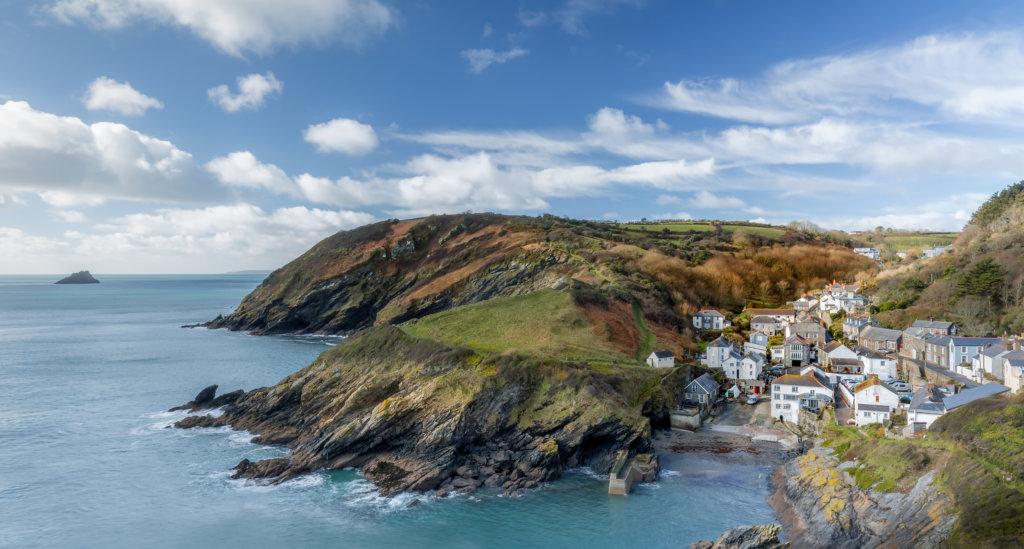 If you are heading east, read our guide to Top 12 Things To Experience in Norfolk and Suffolk