Over the next 12 months, you can expect to see some exciting new additions to the London restaurant scene, and we're always among the first to hear about them thanks to our network of industry contacts.
We've whittled down the list to bring you the new spots we know you'll love. Plus, when the booking lines open, we'll be able to secure reservations on your behalf to ensure you're among the first through the door.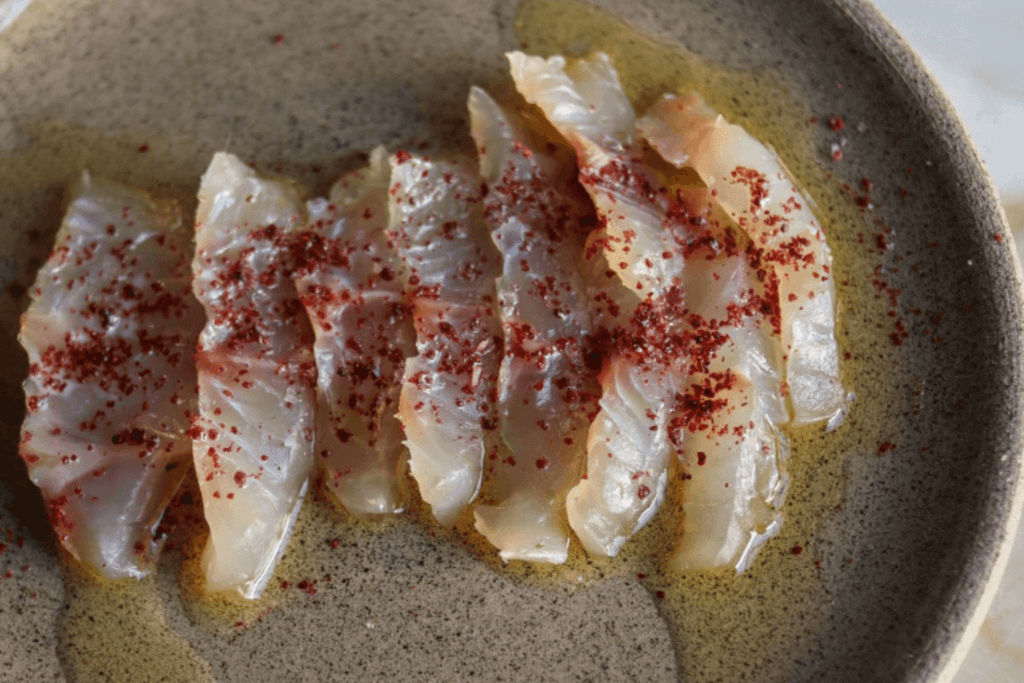 Notting Hill is ready to welcome a Palestinian restaurant from chef and hotelier Fadi Kattan whose Bethlehem flagship celebrates the culinary heritage of his homeland. Named after the akub plant, which features heavily in Palestinian cooking, you can expect 'hot bright salads of the Gaza coastline and deep stews from the rolling hills of Ramallah', made using ingredients from fair-trade Palestinian producers and UK farmers. Spread across three floors, the restaurant will comprise a basement bar and covered terrace area.

Now open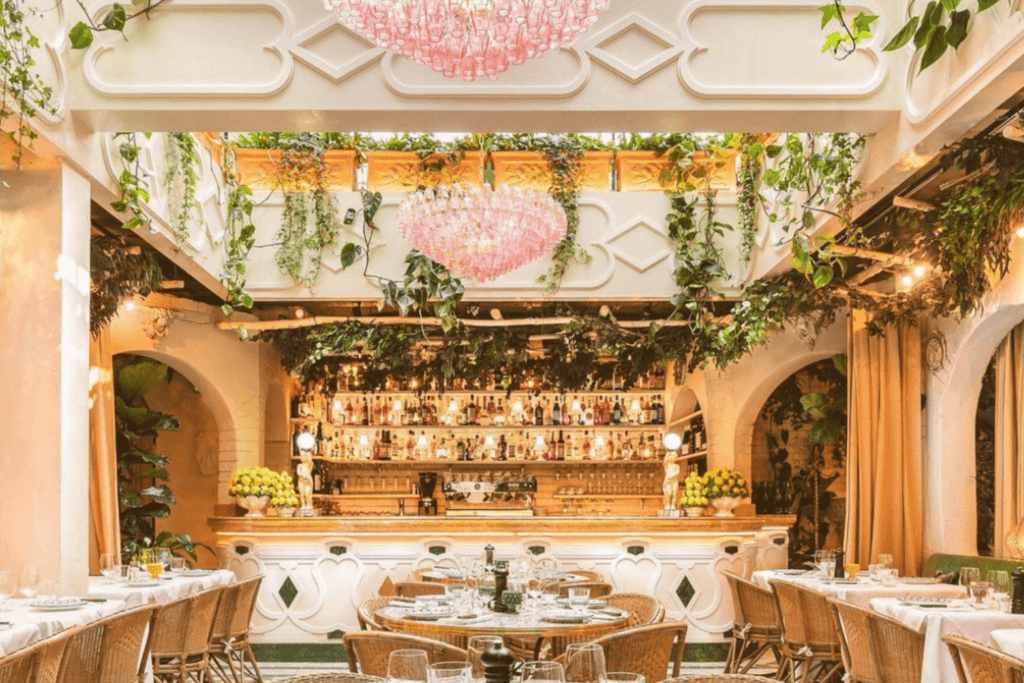 The team behind Gloria in Shoreditch, Fitzrovia's Circolo Popolare, and Ave Mario in Covent Garden has announced the imminent landing of a new London restaurant on Kensington High Street. Named Jacuzzi, the four-floor dining spot sounds like the group's most ambitious yet — with a plant-filled mezzanine with retractable roof and a 'disco toilet' among the design highlights, and indulgent Italian dishes on the menu.
Now open
The minds responsible for Michelin-starred Endo at the Rotunda and popular sushi spot SUMI are getting ready to launch their latest London restaurant venture, HUMO, in Mayfair. Located around the corner from Berkeley Square, it's billed as a wood-fired concept, featuring counter seating around a handcrafted 4m-long wood grill as well as a selection of tables dotted throughout the space. Colombian-born chef Miller Prada will use a selection of wood to impart subtle differences in flavour profile to the Japanese-inspired dishes.
Now open
After closing in the wake of the first pandemic lockdown in 2020, Asma Khan's hit London restaurant will now return to its spiritual home in Kingly Court. The Indian-born British chef and author had a short stint at a site in Covent Garden, but that didn't suit her – Asma likes to have an open kitchen so guests can watch her all-female team at work. She's currently running a pop-up in The Pembroke pub in South Kensington before moving to the new space as soon as possible.
Expected to open: 30 January 2023 — reservations are now open
Portuguese chef Henrique Sá Pessoa is set to open his first London restaurant at Battersea's new art'otel. Located on the 15th floor of the new Battersea Roof Gardens development, and adjacent to the revamped Power Station, the Iberian restaurant will feature the best British, Spanish, and Portuguese produce. One floor below, the JOIA bar will be worth a stop for its curated vermouth selection and Portuguese and Spanish wines.
Expected to open: February 2023
International nightlife brand Pacha Group will transport its Ibiza show, Lío, to the former Café de Paris in London's West End in February, in what will be its first permanent London restaurant venue. The immersive modern cabaret show and dining experience is set to breathe life back into one of London's oldest nightclubs, with high-energy performances and Mediterranean-inspired menus.
Expected to open: March 2023 — reservations are now open
The boarding and scaffolding have been removed from the restored 1910 building on the corner of Soho's Warwick and Brewer Street in preparation for the incoming all-day bistro from chef Tom Cenci – who cut his teeth at Duck & Wae before launching the much-missed Loyal Tavern in Bermondsey. For this new London restaurant venture, he's teamed up with Guy Ivesha, the man behind Fitzrovia's Mortimer House, to create a split-level space that'll focus on British classics in the main dining room, with a new members' club, 1 Warwick, upstairs.
Expected to open: March 2023
Alberto Landgraf's two-Michelin-starred Oteque in Rio de Janeiro was ranked number 47 on last year's World's 50 Best Restaurants list, and it's been confirmed that he'll be opening a London restaurant beneath the Brazilian consulate, just off Oxford Street, soon. He cut his teeth in London working alongside Tom Aikens and Gordon Ramsay in the early 2000s and we expect his return to cause a stir.
Expected to open: Early 2023
Claude Bosi is teaming up with Samyukta Nair, the restauranteur behind Jamavar, to launch an all-day bistro on Mayfair's South Audley Street. Renovating the space that housed Richoux team rooms since 1909, they'll be taking gastronomic cues from the laid-back towns of Provence where Bosi spent childhood holidays. The two are no strangers to Michelin inspectors, so we expect this new London restaurant to quickly gain a glowing reputation and a few gongs.
Expected to open: Early 2023
Sam's Waterside
We rate Sam's Riverside next to Hammersmith Bridge quite highly and members based in Hammersmith and Chiswick have told us good things about Sam Harrison's local delis, both called Sam's Larder. We're excited to see what the restauranteur will bring to new waterfront complex The Brentford project — expect more brasserie classics and river views.
Expected to open: Early 2023
Sheesh
If you happen to live anywhere near Chigwell in Essex, chances are high that you're aware of the buzz around the Turkish restaurant that counts Harry Kane, Rod Stewart, and Tyson Fury among its regulars. If you've never heard of it, you will soon – a central London restaurant outpost is coming in 2023. We're expecting similar buzz to the early days of Sexy Fish and can keep you posted on all the latest news.
Expected to open: Early 2023
Cantinetta Antinori
If you know much about Italian wine, you'll be aware that the Antinori family is one of the most famous names in the business. They've also turned their hand to hospitality, with much-loved restaurants in Florence, Monte Carlo, Zurich, Vienna, Moscow, and now a London restaurant will open on Chelsea's Harriet Street.
Expected to open: Early 2023
Manzi's
It's been a long time coming, but we've now had confirmation that Corbin & King's highly anticipated new project, Manzi's is set to open in spring. Taking over two floors of an old 1950s office building in the pedestrian-only Bateman's Buildings alley in Soho, the ambitious seafood destination will pay homage to the now-closed legendary fish restaurant of the same name, and will offer casual dining in a contemporary nautical-themed space.
Expected to open: May 2023
We're not sure who's more excited about the new OWO hotel on Whitehall — our dining or travel specialists. Set to be one of the biggest new openings since NoMad came to town, the Raffles-owned hotel will feature nine restaurants, with Mauro Colagreco set to open two dining spots. We're waiting on details for these, but we have heard that an outpost of Milan's Paper Moon has been confirmed. Expect a dining room designed around the look of an Italian house and a menu of refined Italian classics.
Expected to open: Spring 2023
GAIA
We heard word of a London restaurant opening for Grecian restaurant GAIA — which already has establishments in Doha, Dubai, and Monte Carlo — in mid-2022, and can now confirm that an outpost is landing across the road from The Ritz this year. Taking its cues from the sun-soaked Greek Islands, GAIA will offer a menu awash with grilled seafood, decadent salads, and traditional dishes. Pitched as a 'refined taverna concept', it'll take the rustic dining spots of Greece and put them through a luxurious lens to create a restaurant complete with a lounge and cocktail bar, curated wine room, and members' club.
Expected to open: Spring/Summer 2023
AngloThai
Following a string of pop-ups and the successful launch of delivery meal kits, John and Desiree Chantarasak are set to open a permanent London restaurant in Fitzrovia this summer. Details are thin on the ground, but we know it'll showcase contemporary Thai cooking using seasonal British ingredients — it's a simple concept that the couple always executes to perfection.
Expected to open: Summer 2023
Yannick Alléno at Four Seasons Hotel London at Park Lane
The wave of incredible French chefs setting their sights on London shows no sign of abating, with Yannick Alléno set to cross the channel to open an eponymous restaurant at the five-star Hamilton Place hotel this summer. With 15 Michelin stars across his portfolio of 14 restaurants, it's safe to say Alléno's establishment will be one of the finest hotel restaurants to open in recent years.
Expected to open: Summer 2023
The Wolseley City
We first heard this rumour back in 2019, and now have it on good authority that the team behind the Piccadilly dining institution will open a new edition of the grand café on King William Street, close to Tower Bridge, taking over the ground floor of the old House of Fraser building. We imagine it'll have all the glorious trapping of the original — an art deco interior, a menu that perfects bistro classics, and the wonderful service we've come to expect from the original.
Expected to open: September 2023
Nammos London
The Mykonos hotspot started its expansion with restaurants in Cannes, Dubai, and Cyprus — with a brand-new London opening planned for later this year. Set to launch in Knightsbridge, just across the road from Harrods, the interiors will be less beachside vibe and more urban glam, while the menu will feature Mediterranean highlights for a blast of summer.
Expected to open: Autumn 2023
Curious about other new top restaurants that have opened around the world in the past year? Read our post on new restaurant highlights around the globe.