It's wonderful to see that the world's restaurant scene is dusting itself off and moving on to bigger and better things – with ambitious new launches appearing on the global culinary map on a daily basis. The influx of newcomers makes it hard to keep up, so our dining experts have done the legwork for you by eating their way around some of the most noteworthy new restaurants.
Here's our take on restaurants that have made a splash in the past few months – make sure to contact us to secure your table through concierge.
Spanish-Moroccan chef Zineb 'Zizi' Hattab received a Michelin Green Star for outstanding sustainability practices for her acclaimed first opening, Restaurant KLE – an accolade she's likely to reproduce at her new opening. Split into a restaurant and a cocktail bar, DAR has Spanish and Moroccan cuisine as its pillars (dar means 'home' in Arabic and 'to give' in Spanish), with plant-based sharing plates and drinks that hit a mighty culinary punch. Go for dinner, then return for the moreish weekend brunch.
There was a collective gasp when Chantelle Nicholson closed the much-loved Tredwells (recipient of a Michelin Green Star) last year – so it'll come as a relief to many that her new venture is neatly closing the gap. Continuing her commitment to running a socially conscious restaurant with a zero-waste approach to cooking, Apricity focuses on hyper-seasonal and locally foraged produce, with ethically sourced meat and fish, as well as great vegetarian and vegan options.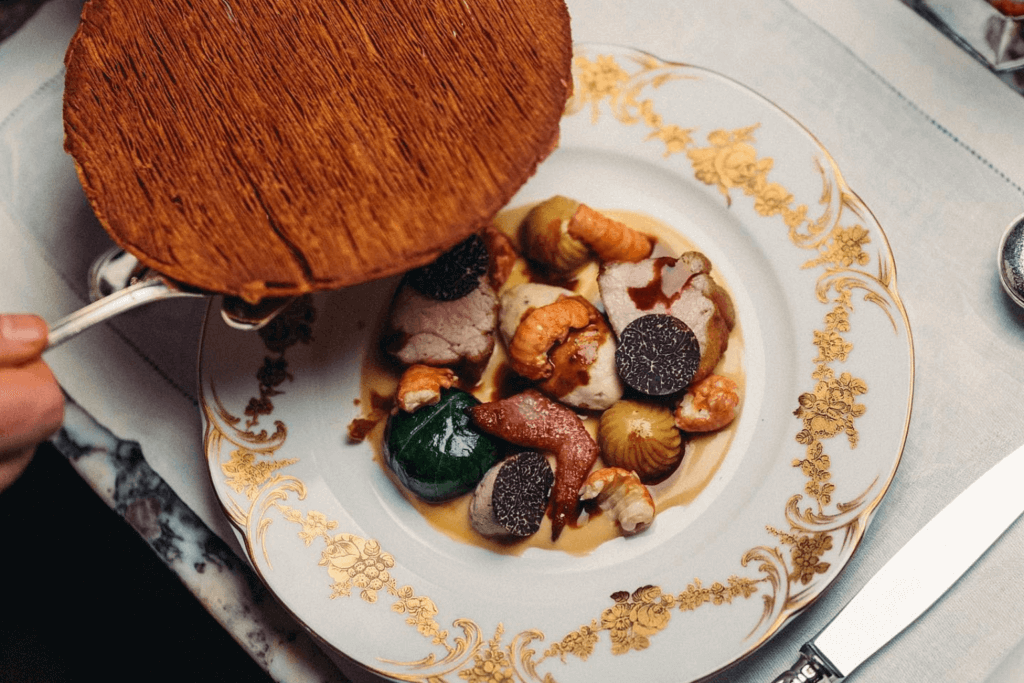 There were some raised eyebrows when Jean Imbert took over the legendary Plaza Athénée from French culinary royalty Alain Ducasse in January – the young celeb-savvy chef has A-list friends on speed dial and is known for opening restaurants with Pharrell Williams in Miami, St-Tropez, and Ibiza. Bringing new swagger to proceedings, Imbert forgoes Ducasse's recent naturalité concept in favour of a rich, theatrical dining experience that puts opulence (and meat) back on the table. It's quite a show – make sure not to miss the grand dessert finale.
At Tate Dining Room, Asia's Best Female Chef 2015 (and the first female chef in Hong Kong to head a Michelin-starred restaurant) Vicky Lau would create menus that were odes to single ingredients, such as tofu, and soya sauce. Now she's taking the concept a step further with the launch of mora – an intimate 28-seat French-Chinese restaurant that focuses entirely on the humble soya bean. Far from bland, the chef's tasting menus reinvent this staple ingredient of Asian cuisine to delightful effect, offering plenty of contrasting textures and flavours.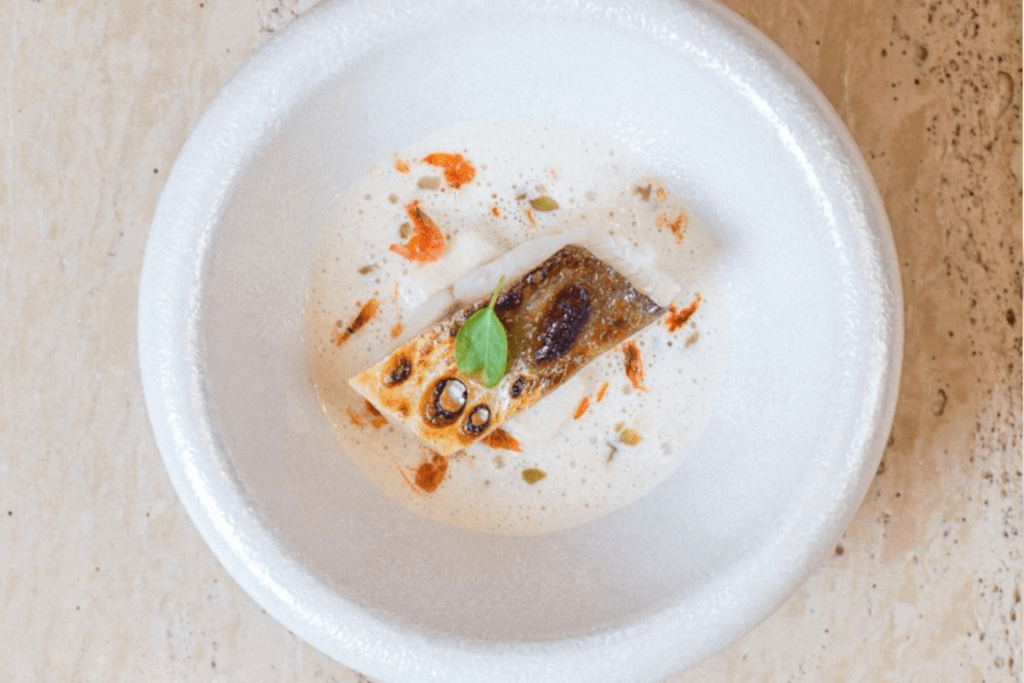 Liam Tomlin may have closed his original Chefs Warehouse for good, but he's not going far – just across the road, to be precise. Following the runaway success of Chefs Warehouse at Tintswalo Atlantic, his just-opened Bree Street venture sees him team up with the owners of Tintswalo Lodges once again to open brand-new culinary hub The Bailey. Comprising a ground-floor cafe, patisserie, and champagne bar, second-floor brasserie, and rooftop whisky bar, the launch brings a touch of Paris and New York to the Mother City – it's a hotspot in the making.
This highly anticipated San Fran newcomer has been creating a stir, thanks to an innovative menu that reimagines Russian food through a California lens. Chef Anya El-Wattar's modern Noe Valley restaurant sets the scene for foraged and fermented ingredients that have been boldly deconstructed for a new spin on Russian classics. Go for the golden khachapuri bubbling over with cheese, and elevated versions of potato salad, borscht, and stroganoff – all washed down with handcrafted infused vodkas, for an added kick.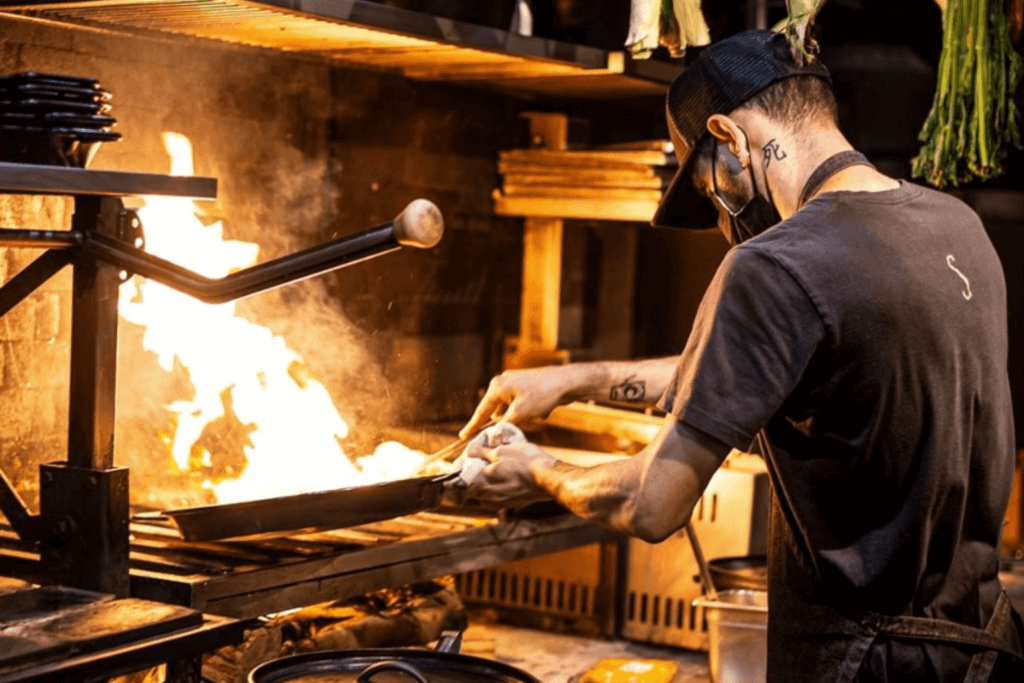 Jaime Pesaque has been shaking up Peru's culinary landscape for a while – having earned his stripes at the likes of El Celler de Can Roca, he returned home to open his flagship restaurant Mayta (one of Latin America's 50 Best Restaurants in 2019 and 2020), followed by several other hotspots. His latest launch has food critics buzzing – the focus is on local, sustainable ingredients, cooked to perfection over an open flame. The meat and seafood are excellent, but even more impressive are the innovative plant-based dishes, such as tomato gazpacho with grilled avocado and succulents.
On any given day of the week, you'll find our Dining team visiting both brand-new openings and established favourites across the globe – keeping their finger on the culinary pulse of a city and ensuring we're always providing our members genuine, independent insight into the most impressive places to dine. For more dining content, read our article with acclaimed chef Hélène Darroze.