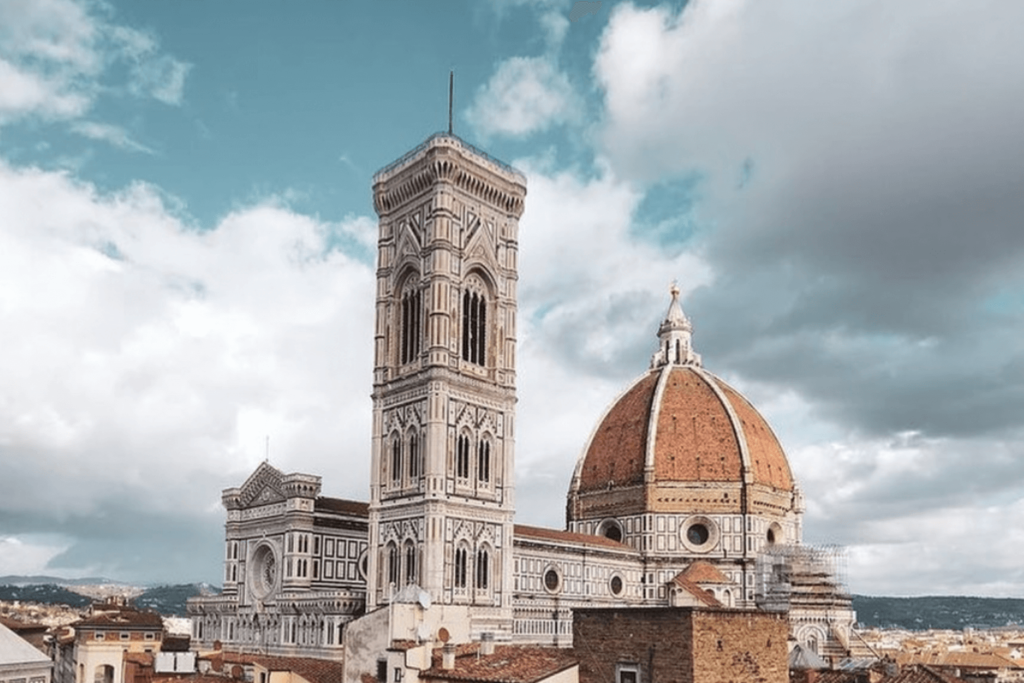 Jaw-dropping art and architecture, a grand history, and glorious food and wine make Florence our go-to weekend destination this spring.
One of the world's greatest art cities, 'the Cradle of the Renaissance' is worth a trip any time of year, but it's particularly appealing in spring, before the summer heat sets in and throngs of tourists descend upon its beautiful medieval streets.
Florence is impossibly romantic too, its compact UNESCO World Heritage city centre overflowing with masterpieces. Hardly changed since the Renaissance, the city's cobbled streets will take you past elegant 15th- and 16th-century palazzi, fresco-decorated churches, and world-class art museums.
These visual feasts are accompanied by a sense of la dolce vita – Italians' unbridled love for life. Watch stylish locals in action as they nonchalantly sip their espresso in street cafes, meet friends for an aperitivo, and tuck into traditional Tuscan dishes at the city's historic trattorias.
There's a lot to take in, so let concierge help you make your dream Florence holiday happen – our whirlwind weekend itinerary will help you get the most out of your visit.
Day 1 – Art highlights and Tuscan Fare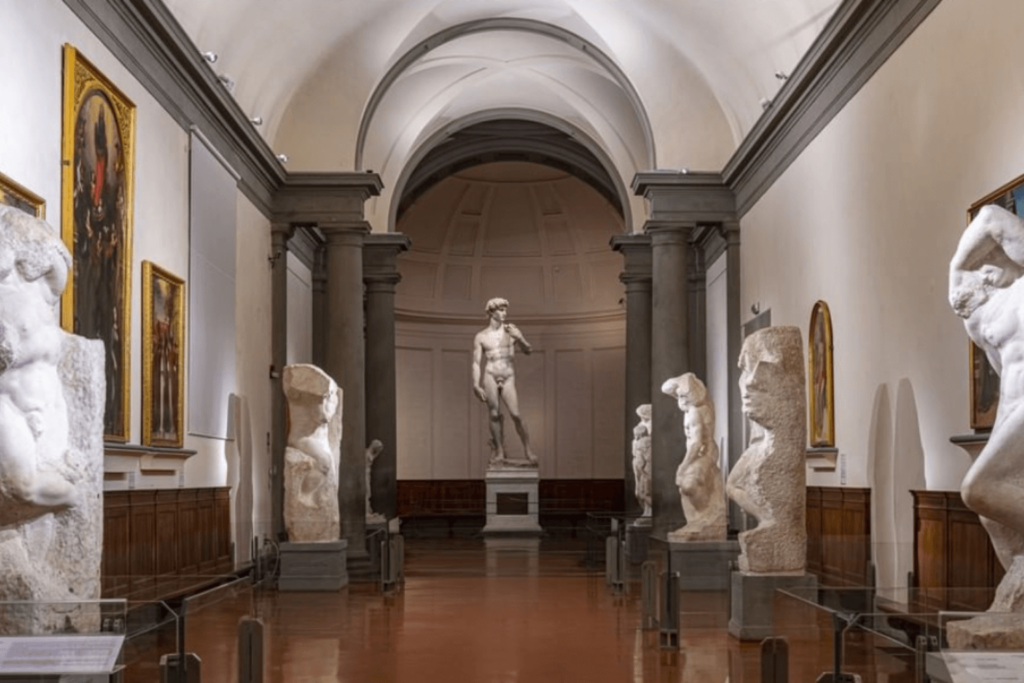 Start your day with an early-morning visit to Florence's architectural masterpiece, the Cattedrale di Santa Maria del Fiore, better known as the Duomo di Firenze – clamber up the 463 steps to the top for mesmerising views across the city. From there, it's but a skip and a hop to Galleria dell'Accademia to admire the glory that is Michelangelo's David.
If the morning's activities have left you hungry, the 19th-century Mercato Centrale is a treasure trove of culinary delights – make sure to taste the arancini at Sicilian chef Carmelo Pannocchietti's Arà è Sicilia.
Art aficionados should set aside a good few hours for what is arguably the world's greatest collection of Renaissance art at Galleria degli Uffizi, home to Botticelli's The Birth of Venus. If modern art is more to your liking, the highly innovative exhibitions at Palazzo Strozzi tick all the boxes.
Come evening, board a traditional wooden barchetta for a leisurely boat trip along the Arno River, followed by an aperitivo at the iconic Procacci 1885. For dinner, order a hearty bowl of ribollita (bean, bread and veg soup) in a traditional trattoria – the tiny Osteria Vini e Vecchi Sapori is a local favourite. And leave room for gelato from Vivoli, Florence's oldest ice cream parlour. Up for a late night? Located in a Renaissance-era palace, Locale serves the city's most innovative craft cocktails in a spectacular setting.
Day 2 – Shopping, Palazzo Vecchio, Boboli Gardens, Oltrarno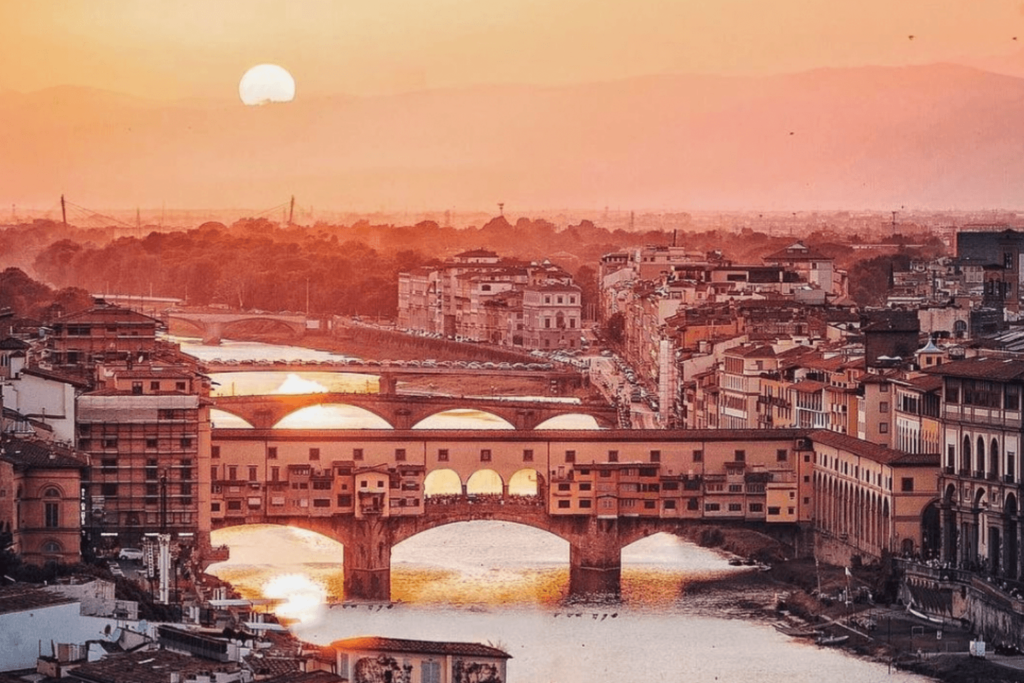 As the birthplace of the Italian fashion industry (Guccio Gucci and Salvatore Ferragamo are the city's most famous homegrown icons), no visit to the Tuscan capital would be complete without indulging in the fine art of shopping. Start on the historic Via de' Tornabuoni, which is lined with luxury fashion houses, before venturing into medieval backstreets to discover family-run artisan botteghe (workshops), trawling leather markets for beautifully crafted handbags and jackets, and letting yourself be dazzled by the jewellery shops lining Florence's oldest bridge, Ponte Vecchio.
For lunch, stop by the centuries-old I Due Fratellini for 30 different types of panini and a glass of vino. Then it's time to evoke the powerful Medici dynasty with a visit to the Renaissance glory that is the Palazzo Vecchio – reopening on 27 May 2022, the Corridoio Vasariano, a covered passageway connecting Palazzo Vecchio, the Uffizi, and Palazzo Pitti, is set to be a highlight.
As you re-emerge into daylight, get your caffeine kick at the historic Caffè Rivoire, before crossing the river to seek respite in the bucolic Giardino di Boboli – a vast green expanse dotted with fountains, grottos, and Renaissance statues. Wander on to Piazza Santo Spirito, the heartbeat of the bohemian Oltrarno neighbourhood, for an aperitivo and a taste of local life off the tourist path. End your day with dinner at Florentine institution Trattoria Cammillo or, for a farm-to-table Michelin-starred affair, La Bottega del Buon Caffè.
Where to Stay in Florence
Often located in historic buildings, Florence's top hotels display a certain aura of grandeur, as befits this magnificent city. Below are three of our favourites – contact us for further suggestions, preferential rates and exclusive member benefits.
Hotel Savoy, a Rocco Forte hotel
Enjoying a prime position between the Duomo and Ponte Vecchio, this historic hotel offers contemporary interiors and a youthful vibe, and is the perfect base for a taste of the city's cultural side.
Built in the 1860s by Baron Oppenheim, Villa Cora is one of Florence's most opulent hotels – its location overlooking the Boboli Gardens, lavish decor and superb facilities make this a world-class hotel choice.
Hotel Bernini Palace
Located in the heart of the city, behind Piazza della Signoria and the Uffizi, this extravagant 15th-century hotel will appeal to those with a taste for sumptuous interiors in a historic, central setting.
Need to brush up on your sommelier skills before sipping Italian reds during your Florence holiday? Read our post on how to bluff your way through wine-tasting like a pro.
Words by Verena Neumayr-Howes