From a fluffy disc of dough from Passo to an authentic paella from the chefs at Arros QD, some of our members' favourite places are now delivering part-made recipe kits to your door, complete with all the ingredients and instructions that you need to create an impressive meal.
Paella from Arros QD
Michelin-starred chef Quique Dacosta's team at Arros QD are behind one of the more ingenious delivery ideas with their seafood paella kit. It includes everything you need to get you started, including a 40cm paella pan, a paella spoon, 1kg of high-quality Bomba rice and the all-important (and usually time consuming) seafood stock.
Delivering nationwide. Order here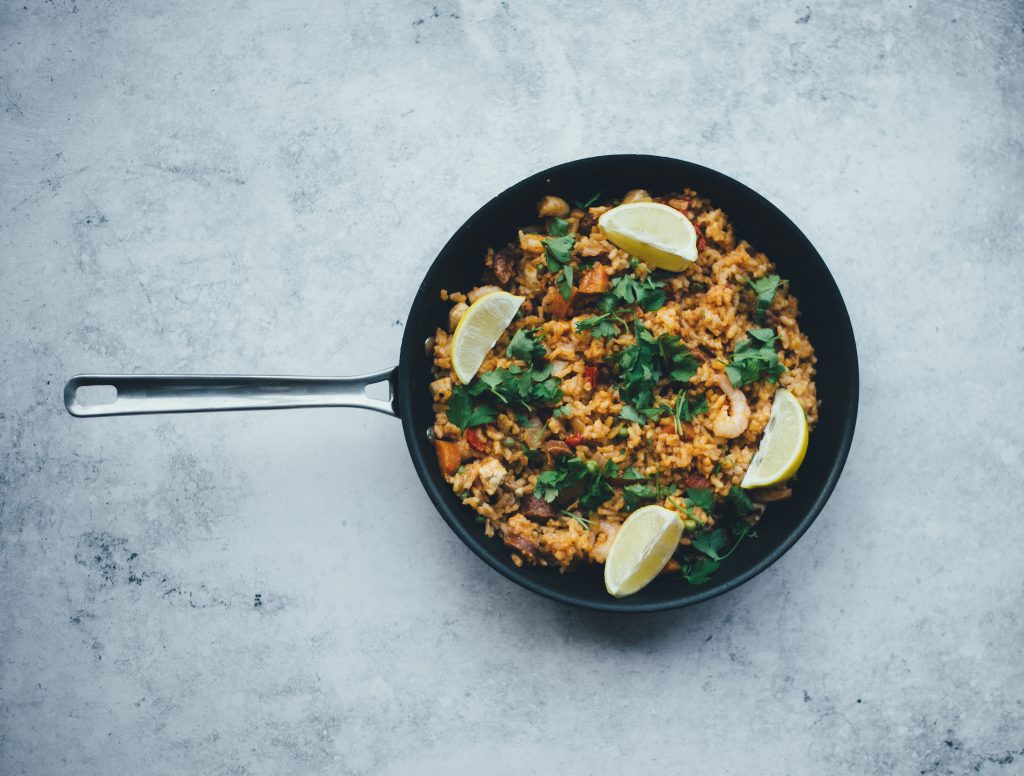 A meat feast from the team behind Goodman
Meat boxes include everything you need to cook up a storm in your kitchen, including all the rubs, spices, sauces and garnishes, as well as recipe cards and online video tuition.
Delivering within a 30-mile radius of Goodman Mayfair. Order here
Burger kit from Patty & Bun
You can replicate the popular "Ari Gold" or "Smokey Robinson" burgers thanks to the new delivery service from Patty & Bun. Contents include four HG Walter beef patties (vegan option available), brioche buns, pickled and smoky onions, cheese slices and a mini bottle of their famous mayo.
Delivering within the M25. Order here
Falafel from Arabica
Bringing the Arabica street food experience into your home, £20 gets you enough food to create five wraps and the kit includes everything from raw falafel mix, chopped salad, tahini and chili sauce, as well as crunchy pickles and flatbreads. All you need is a frying pan and some vegetable oil.
Delivering within a seven-mile radius of Camberwell. Order here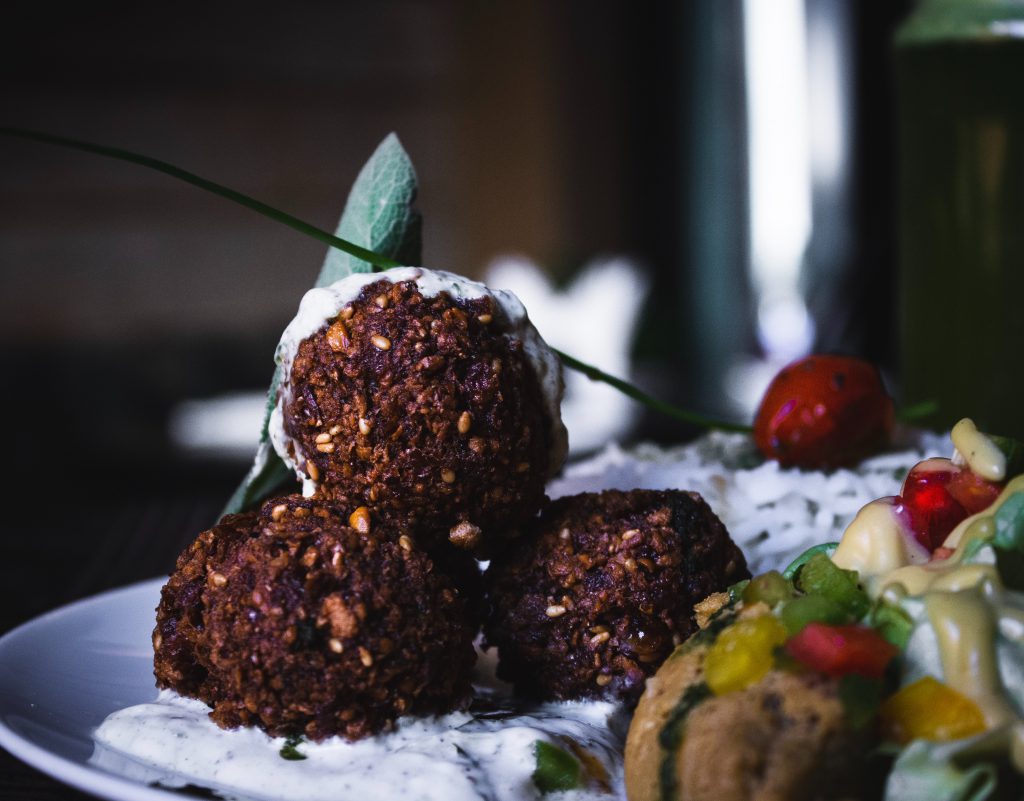 Poke from Island Poke
A slightly less indulgent option than the others listed, Island Poke sell a limited amount of their kits online at 9am each day. It comes with all the ingredients required for two classic ahi tuna bowls and two yuzu lomi lomi salmon bowls.
48-hour refrigerated delivery within the M25. Order here
Steak night kit from The Quality Chop House
As one of Ten concierge's favourites, we were delighted to see The Quality Chop House offering a 700g bone-in sirloin, a side of their famous confit potatoes and a bottle of red wine for home delivery. Other options include a quiche kit and the popular chicken and leek pie.
Delivering within six-mile radius of their shop in Farringdon (EC1). Order here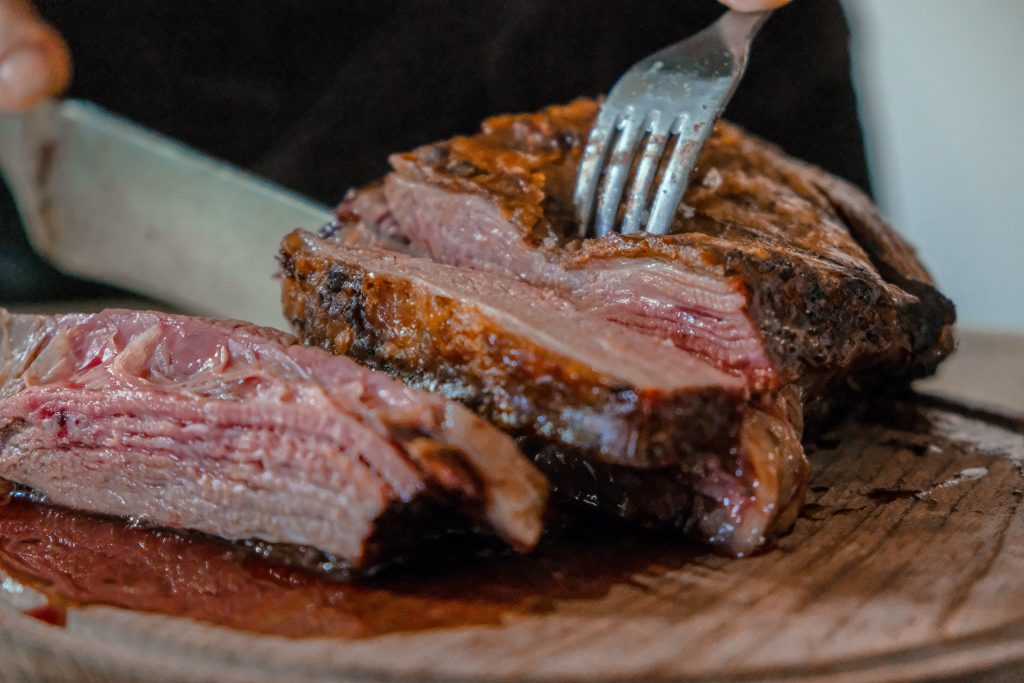 Margherita pizzas from Passo
All the ingredients you need to create a pizza from this Bib Gourmand-rated Italian restaurant. The kit makes two pizzas and includes their three-day fermented dough, fresh tomato sauce, mozzarella and basil. Other pizza making kits available include the spiced salami, smoked speck and Portobello mushroom.
Delivering within the M25. Order here
Smokehouse bun kit from Lagom
Lagom at Hackney Church Brew Co. is doing some amazing BBQ food that only needs to be warmed up at home. The Smokehouse Bun Kit looks to be the pick of the bunch and it includes enough 16-hour oak-smoked feather blade to make six buns. If you're planning to show off your BBQ skills, this is for you.
Delivering within a 10-mile radius of Hackney Church Brew Co (E8). Order here
Salt beef bagels from Monty's Deli
Declared by Tom Kerridge to be 'the best value lunch in London', Monty's Deli is one of the only places in Britain to make their own salt beef and pastrami. Choose either and you'll get it vacuum-packed along with a pack of six part-baked bagels.
Delivering across the UK, Tuesday-Friday. Order here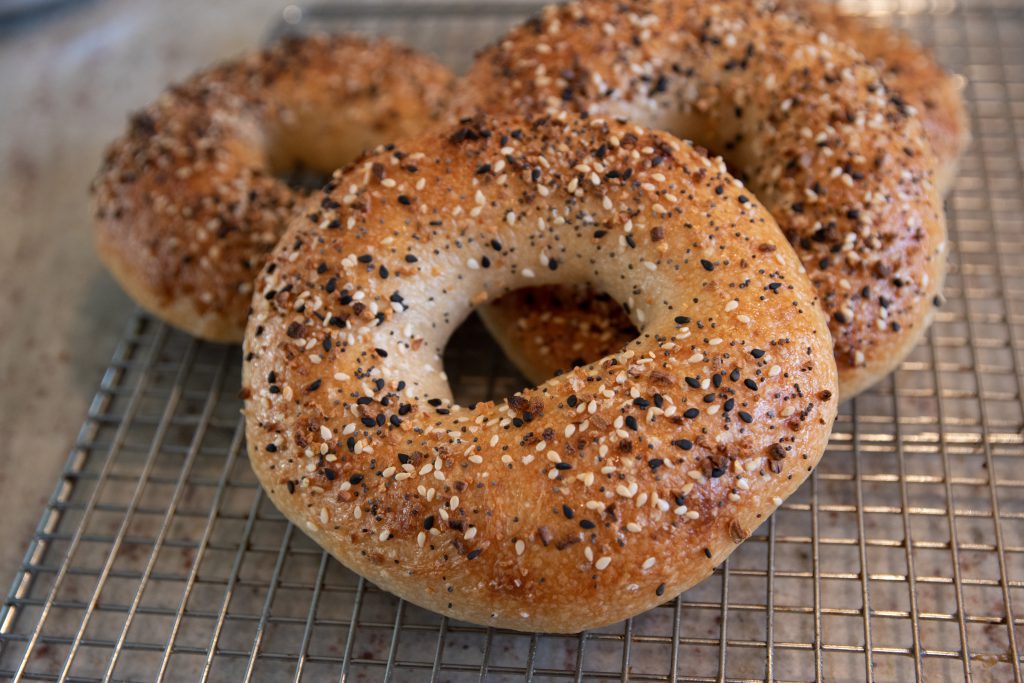 If you are looking to get your barbecue this weekend, check out our Guide to Ultimate Barbeque 101: Tips, Recipes & Produce Deliveries, download it here