When Nobuyuki "Nobu" Matsuhisa started experimenting with Japanese Peruvian dishes in the 1970s, the concepts of fusion cuisine, sushi and umami were less familiar on restaurant menus. Today, a mixture of determination, serendipity and the pioneering culinary spirit that produced his signature dish, black cod with miso, have turned the 71-year old sushi maestro's name into a global brand.
Nobu Hospitality, established with Hollywood business partners Robert De Niro and Meir Teper, now comprises over 60 restaurants and hotels worldwide. The luxury hotels reflect Matsuhisa's Japanese heritage with their minimal aesthetic, but it's his continent-crossing menus of sashimi and ceviche, tempura and tacos that have earned culinary fame and spawned countless imitators.
The Japanese-born chef set his career on an uptick with the opening of his Beverly Hills restaurant Matsuhisa in 1987. This was where he devised black cod with miso – a variation on the ancient Japanese practice of curing fish in miso and sake – and met De Niro. The Goodfellas star moved the story to his hometown in 1994 with the opening of the flagship Nobu in Tribeca – and kicked off Matsuhisa's acting sideline with a part in Casino. Today, Nobu restaurants from Malibu to Marbella have kept our members happy with takeaways during the lockdown, while new hotels are opening in London, Toronto, Marrakech and beyond.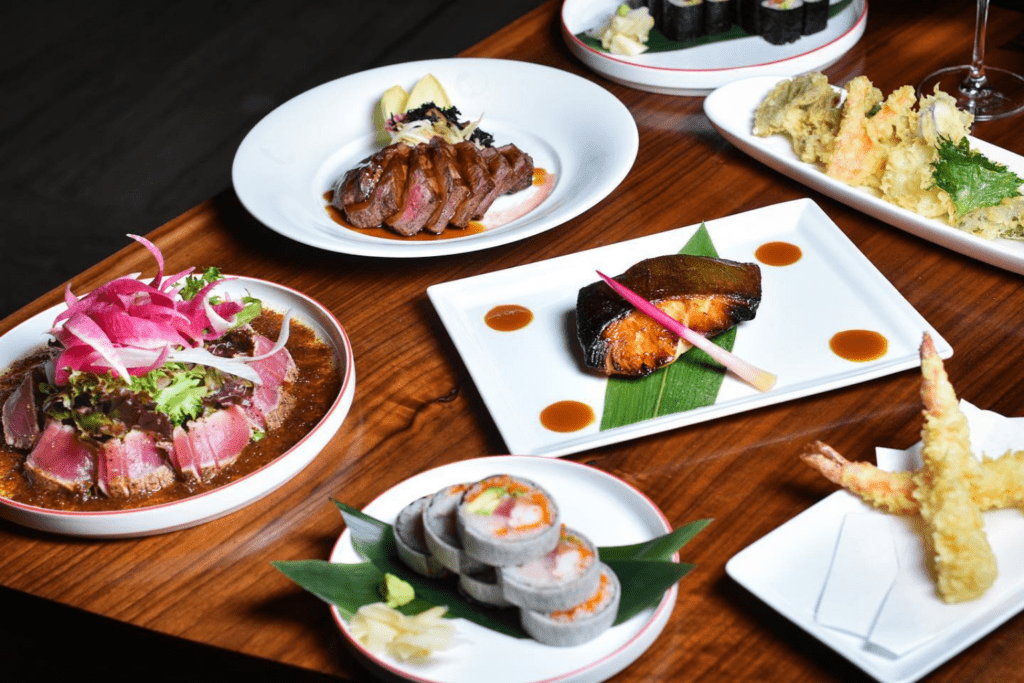 However, the celebrity chef endured false starts, dead ends and three years of dishwashing on the path to fame. These experiences have given Matsuhisa both an enduring sense of Japanese humility and – as he demonstrated opposite Mike Myers and Beyoncé as Mr. Roboto in Goldmember – an endearing sense of humour. His reflections on his early misfortunes provide succour to everyone surveying the wreckage of 2020.
"After my first restaurant in Peru closed, my family and I moved to Alaska to open another restaurant," he says. "I told myself that this was going to be my last attempt at running my own business. After one week of being open, the restaurant burnt down on Thanksgiving. I had lost everything. It was only the strength of my wife and daughter that pulled me through this time, and from that I learnt the true power of having love and support from family."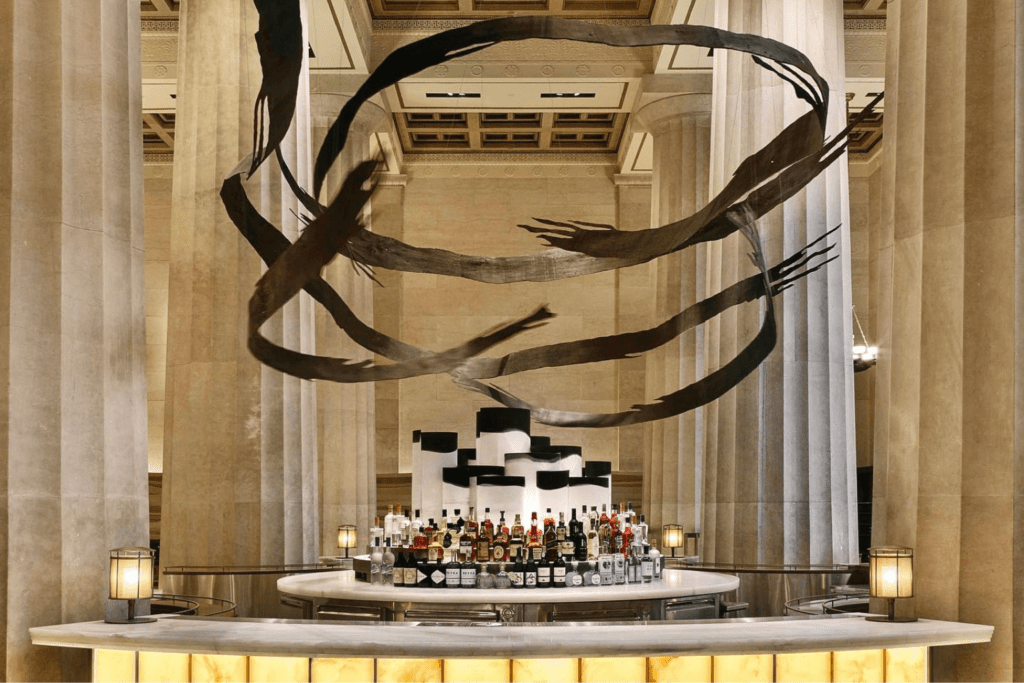 This humble gratitude towards the people around him, from the formative culinary influences of his mother and grandmother to his staff, means that every trademark Nobu dish comes with a story of human connection. "All these dishes exist because of conversations I had with customers, and time I spent with my staff."
The yellowtail jalapeño, for example, began as a meal thrown together after a long shift for hungry staff in Hawaii. "There was yellowtail left from an event we had and jalapeño was the only other ingredient left to use. It ended up being one of our most famous Nobu dishes."
Then there was the tricky customer who sent back a dish of sashimi because she didn't want to eat raw fish – resulting in new-style sashimi. "I didn't want to waste the fish, so instead I poured over a little hot olive oil to slightly sear it. She finished every bite and now this style of lightly cooking sashimi has become a famous Nobu technique." Sashimi salad was another way of enticing customers to try raw fish, while Nobu tacos, invented at Matsuhisa restaurant in Beverly Hills and filled with Japanese ingredients, reflect California's Mexican influence.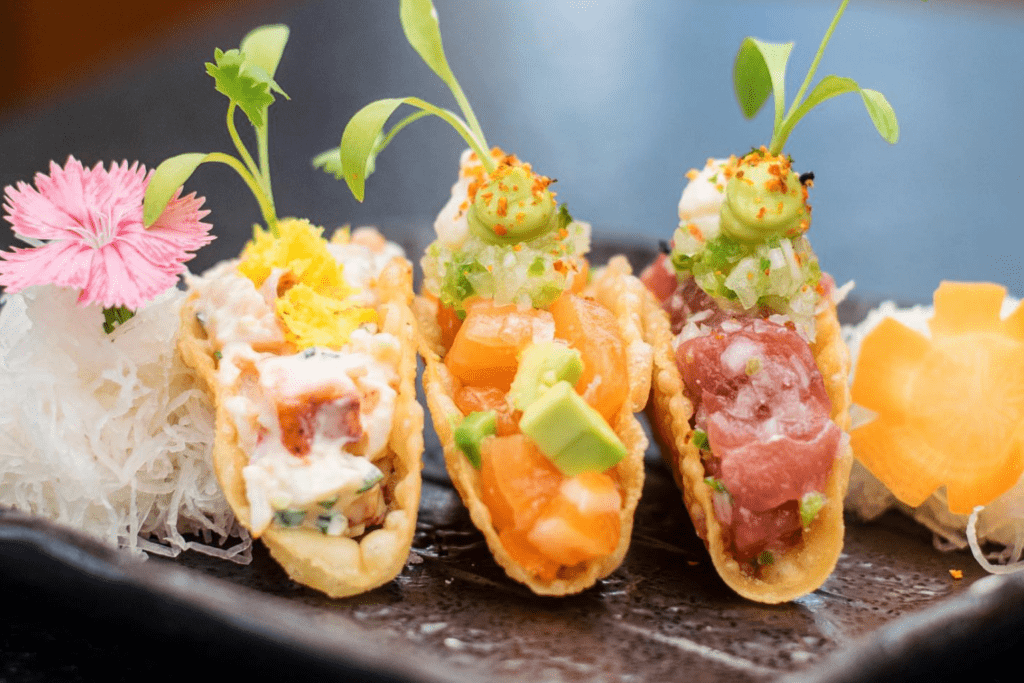 In the case of toro tartare, devised to use every part of the tuna, the lightbulb moment came from a ringing telephone. "I used some of the fish that I had put in the freezer to keep fresh while I took a phone call, and realised the texture of the parts that were a little frozen was delicious."
For this grounded master chef, simple stories of human encounters and his Japanese roots underpin the trailblazing fusion dishes that built an empire on five continents. "I see people's opinions of my food on their faces. Seeing them laughing and being happy while they eat my food is the best compliment I could receive – better than any Michelin star."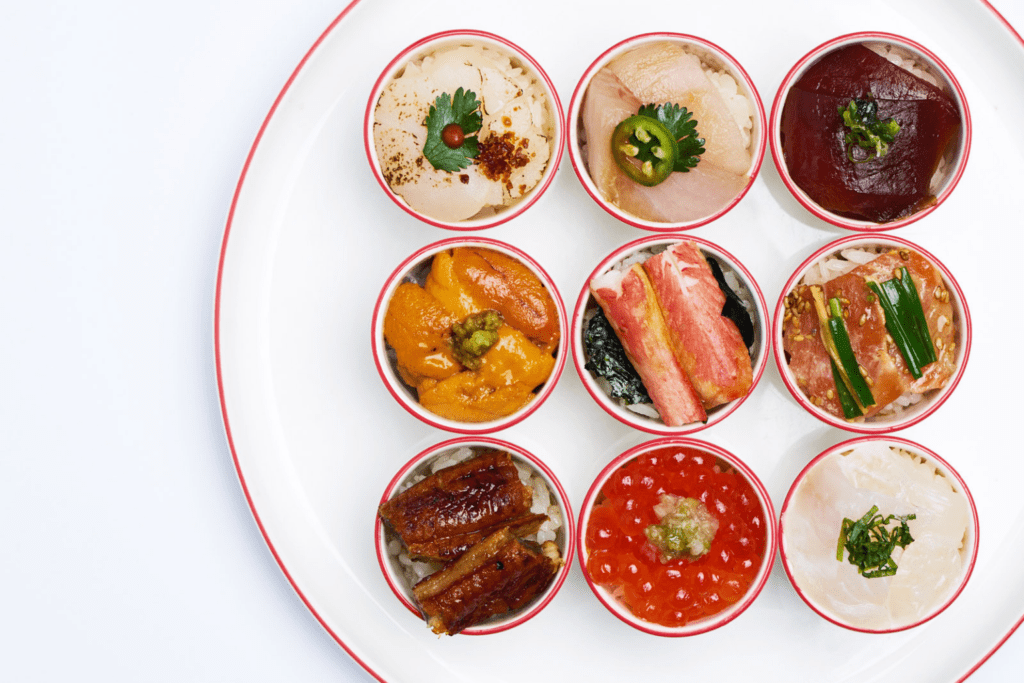 Chef Nobu at home
What three ingredients should everyone have in their kitchen?
Good quality olive oil, soy sauce and miso paste.
What is your most treasured possession in the kitchen?
My selection of knives. They are the most important thing for any chef to own and can be very beautiful, too.
What is your go-to comfort dish at home?
Miso soup is still one of the most comforting dishes to me. The smell of it
instantly takes me back to being a young boy in Japan, when I used to wake up to the smell of miso soup coming from the kitchen. I also love breakfast, and am very happy with scrambled eggs and toast.
What's your guilty food pleasure?
I see it as a treat when I can enjoy any food products that are really well sourced, or need a lot of love and care. I love caviar, truffles and cured meats.
What's your perfect meal?
Sushi is still my favourite thing to eat. I love to eat very simply, so I enjoy sashimi and nigiri, where the focus is on the flavour of the fish. I would choose tuna, otoro (tuna belly), hamachi (Japanese yellowtail), uni (sea urchin) and maybe a slice of Japanese Wagyu beef.
Words: James Bainbridge
Nobu Hotel Portman Square is opening November 2020. To find out more, and discover the other restaurants poised to open in London soon, read our post on the 7 hottest upcoming restaurant openings. Thanks to our close relationship with Nobu Matsuhisa and his team, our members have priority access to Nobu restaurants around the world. Become a member to make a booking.