Anticipation is in the air as London's restaurants get ready to reopen their dining rooms from 17 May, preparing for a new, socially distanced dining experience. We've already been receiving a high number of enquiries and booking requests from members keen to secure tables at the capital's top culinary destinations, and it's bound to get even busier as the opening dates edge closer.
We want to help you safely celebrate the relaxation of lockdown restrictions with friends and family, so we've pinpointed the most spacious dining rooms and the chefs' tables offering unrivalled privacy and a unique opportunity to see them at work.
Become a member to get in touch with our Dining team and secure your reservations.
Spacious dining rooms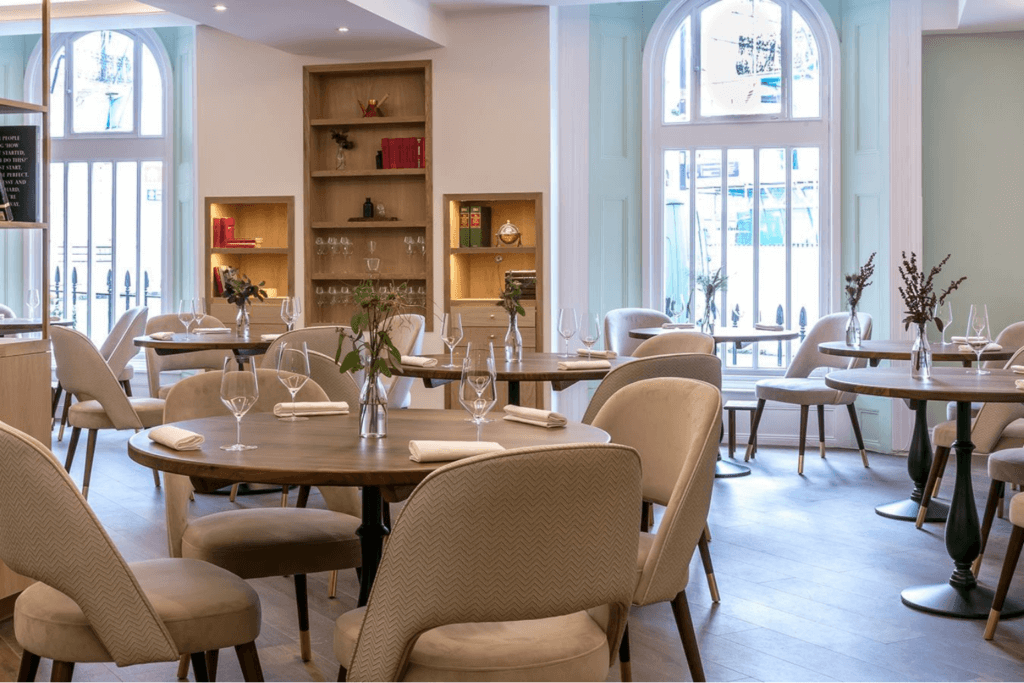 CORE by Clare Smyth
92 Kensington Park Road, Notting Hill W11 2PN
After more than a decade at the three-Michelin-starred Restaurant Gordon Ramsay, Clare Smyth embarked on a new culinary journey, bagging her own three Michelin stars along the way. Eschewing any unnecessary frills, Smyth is all about purity, elevating the finest British ingredients to works of art with classics such as the potato and roe, and lamb carrot, perfectly showcasing her impeccable skills. The dining room mirrors Smyth's approach to cooking, keeping things simple and sober with sleek round tables spaced out like small private islands.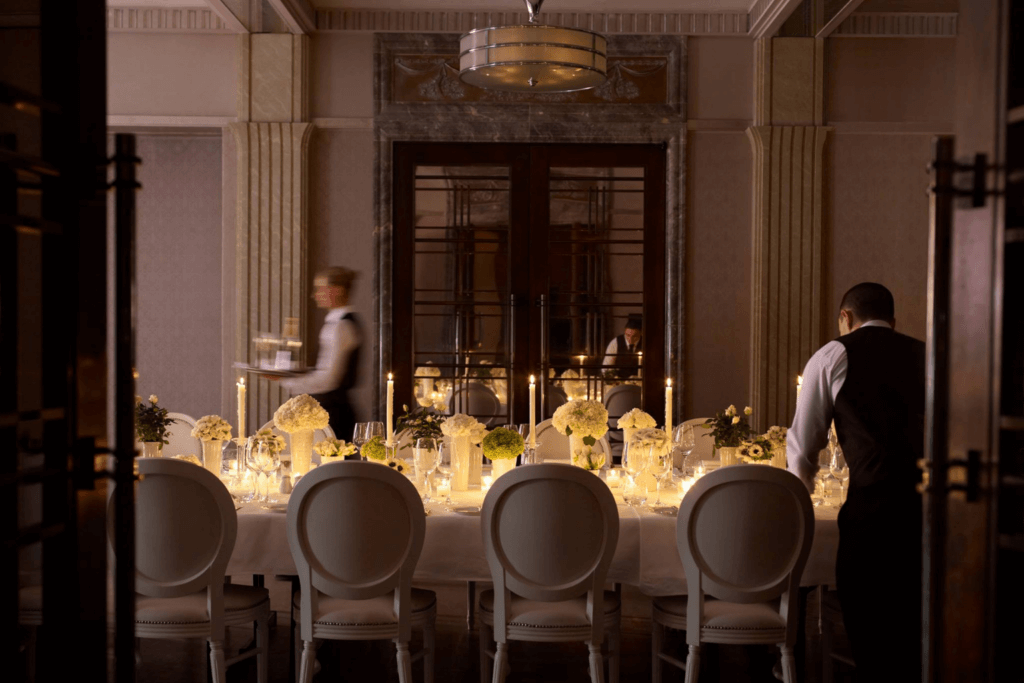 The Connaught Grill
The Connaught, Carlos Place, Mayfair W1K 2AL
Tucked away in the luxury eponymous Mayfair hotel, this dining icon returned in style last year after a two-decade hiatus. Previously catering to a string of A-listers, the restaurant pays homage to its impressive heritage by serving several of its signature dishes, interspersed with renowned chef Jean-Georges Vongerichten's modern spin on the classic grill. The open kitchen whips up everything from Dover sole to Wagyu beef on the wood-burning grill, which you can enjoy in the privacy of the secluded booths lining the dining room.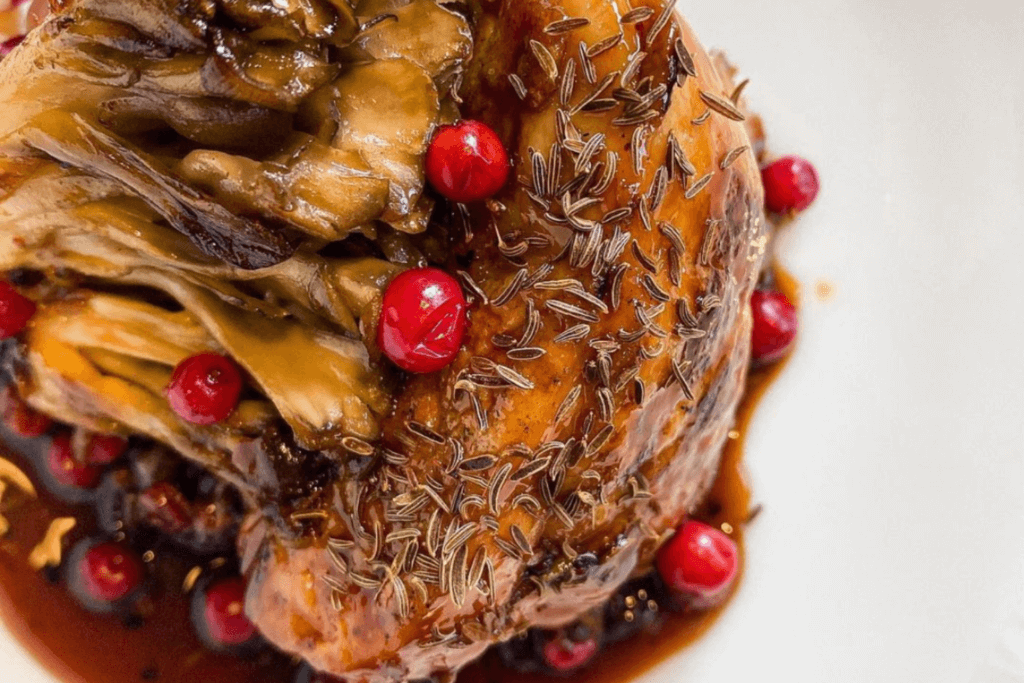 Trivet
36 Snowsfields, Bermondsey SE1 3SU
Having clocked over a decade at Heston Blumenthal's The Fat Duck, chef Jonny Lake and sommelier Isa Bal combined their vast experience to open this excellent Bermondsey spot, which turned out to be a runaway hit from day one. The menu covers all corners of the globe, exploring utterly unique flavour and texture combinations, which are further enhanced by Bal's carefully tailored wine list offering more than 350 classic bottles. The dining room channels a minimalist, Scandi style – clean-lined and slightly sparse with simple wooden tables scattered throughout the space.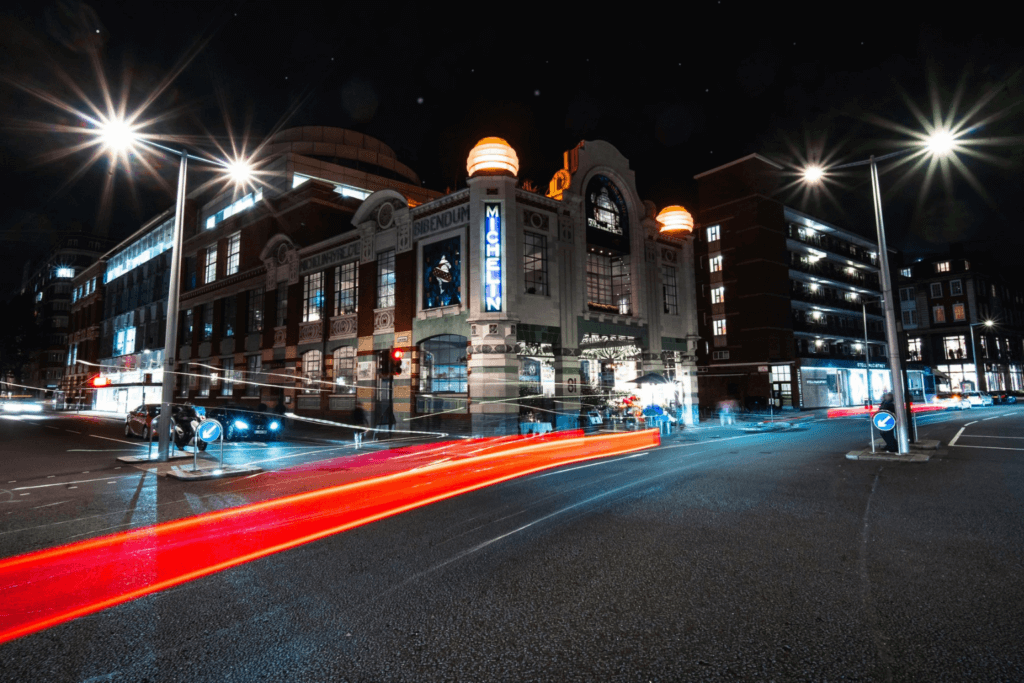 Claude Bosi at Bibendum
Michelin House, 81 Fulham Road, Chelsea SW3 6RD
Sitting in the iconic Michelin House, this venture is said to be one of London's most striking dining spaces, and it especially does its reputation justice on sunny days when light shining through the stained-glass windows bathes the lofty room in a myriad colours. Instead of stuffing every nook and cranny with tables, the restaurant has made good use of the vast space, spreading out seating for a more private feel. As the two Michelin stars suggest, Claude Bosi's cooking is impeccable, showing off the chef's French heritage with well-balanced yet bold flavours.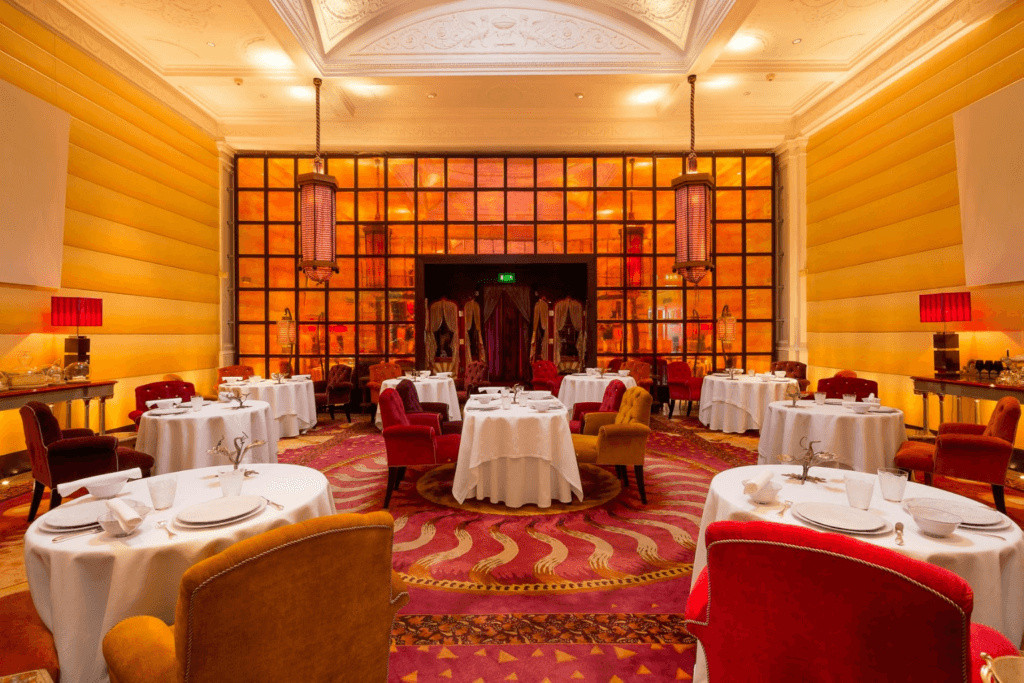 The Lecture Room & Library at Sketch
9 Conduit Street, Mayfair W1S 2XG
Kitted out with large hanging lanterns, boldly coloured flooring and velvet armchairs, you're unlikely to find a quirkier dining space than this converted 18th-century townhouse. This spot comes with a menu that does its lively character proud, dishing up an eclectic three-Michelin-starred menu by French master chef Pierre Gagnaire. Little round tables surround a bigger central one, each providing a cosy, private hub.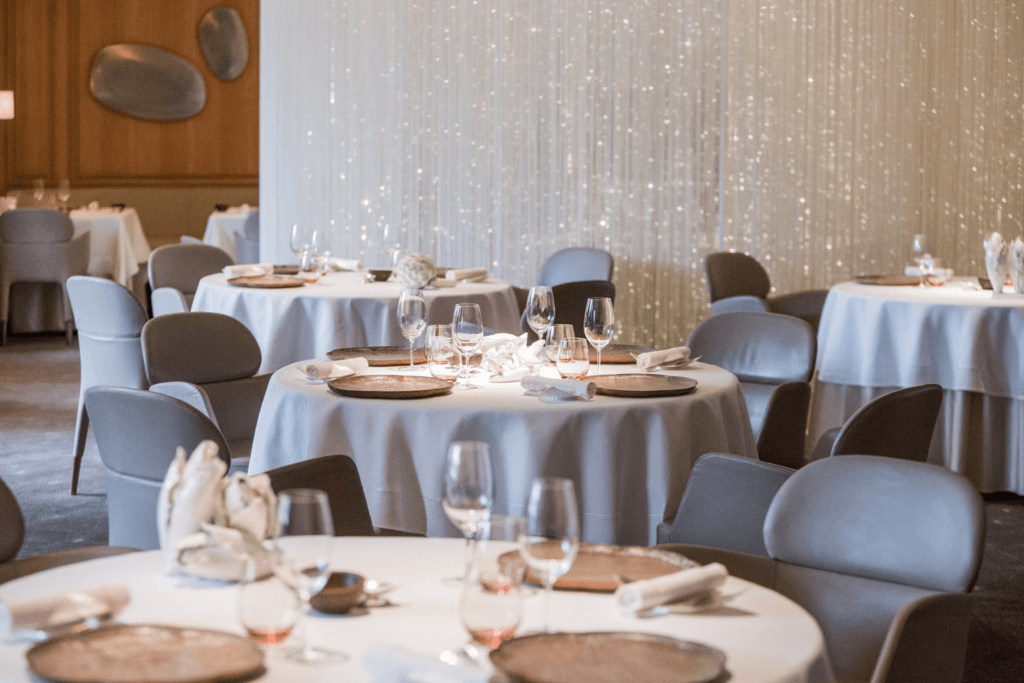 Alain Ducasse at The Dorchester
53 Park Lane, Mayfair W1K 1QA
Jean-Philippe Blondet's innovative take on Alain Ducasse's famed French cuisine earned this spot three Michelin stars, one of the few restaurants in London to receive that honour. Diners can tuck into contemporary dishes paired with unctuous sauces, served in a stylish dining room that infuses The Dorchester's vintage flair with white-linen-bedecked tables circling the shimmering centrepiece, La Table Lumière.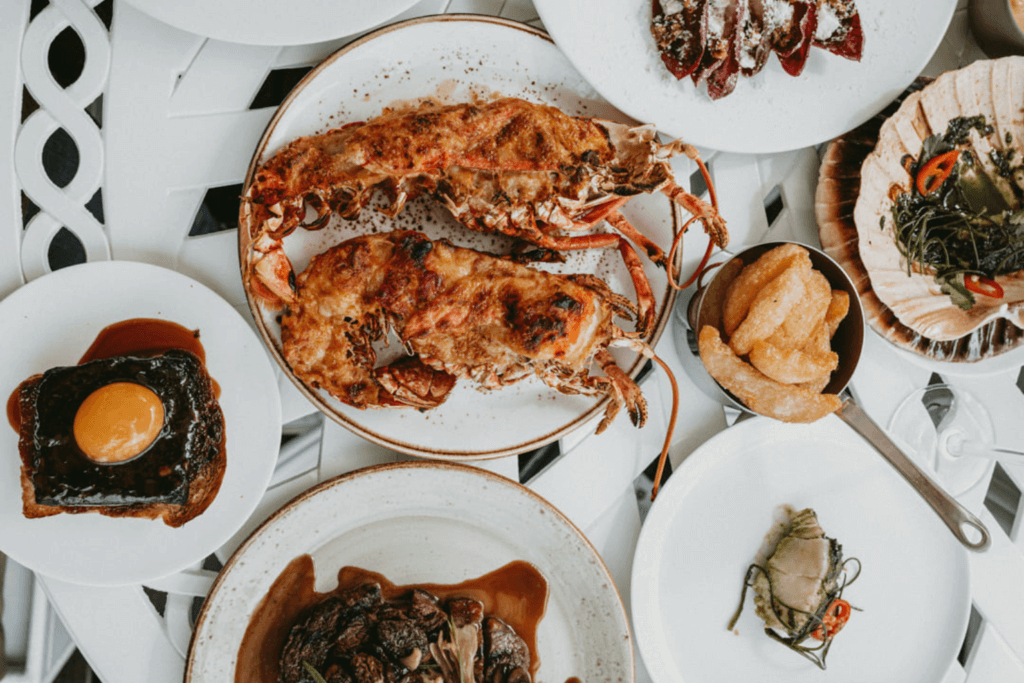 The Grill at The Dorchester
53 Park Lane, Mayfair W1K 1QA
Kitted out with a striking hand-blown Murano glass chandelier and comfy leather booths, this popular spot in the heart of The Dorchester has stepped up its game since placing one of London's finest young talents, Tom Booton, at its helm. His singular interpretation of a modern-day British grill with signature creations such as the prawn Scotch egg and lobster Thermidor tart has made the restaurant a firm favourite with our members.
Chefs' tables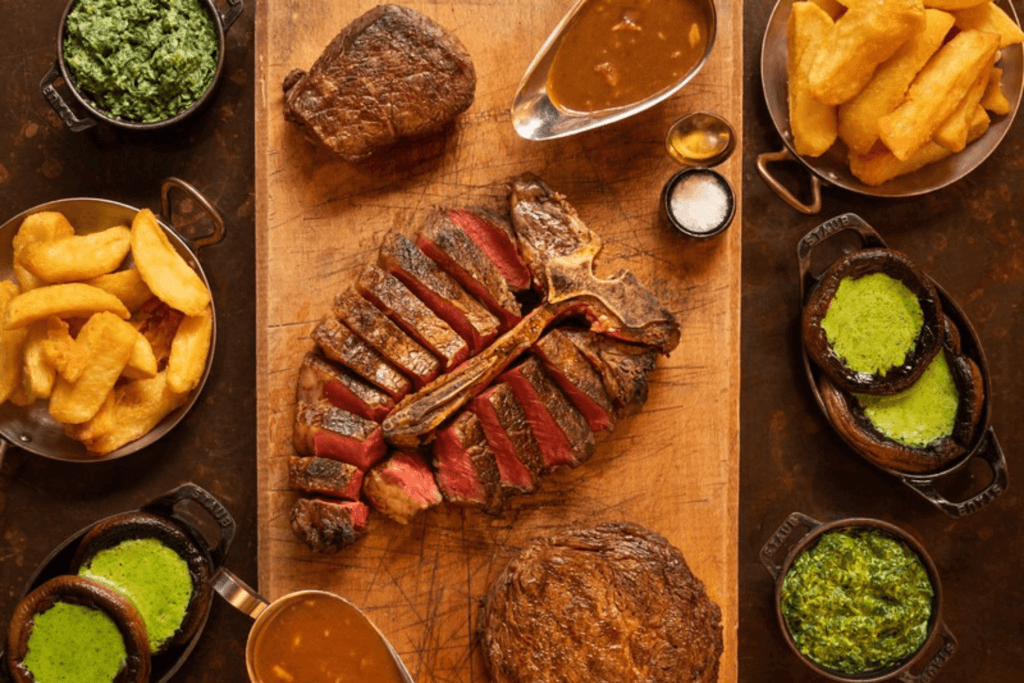 Hawksmoor Borough – The Cooks' Room
16 Winchester Walk, Southwark SE1 9AQ
Copper pans, repurposed London Underground tiles and shelves stacked with cookbooks characterise this cosy spot, which accommodates intimate parties. Cushy leather booths face the open-plan kitchen, where you can observe the chefs preparing Hawksmoor's iconic British-bred beef steaks and fresh seafood offerings. The team will gladly provide you with some unique insights into their cooking prowess and the dishes served, while suggesting the perfect bottle to pair with your menu of choice.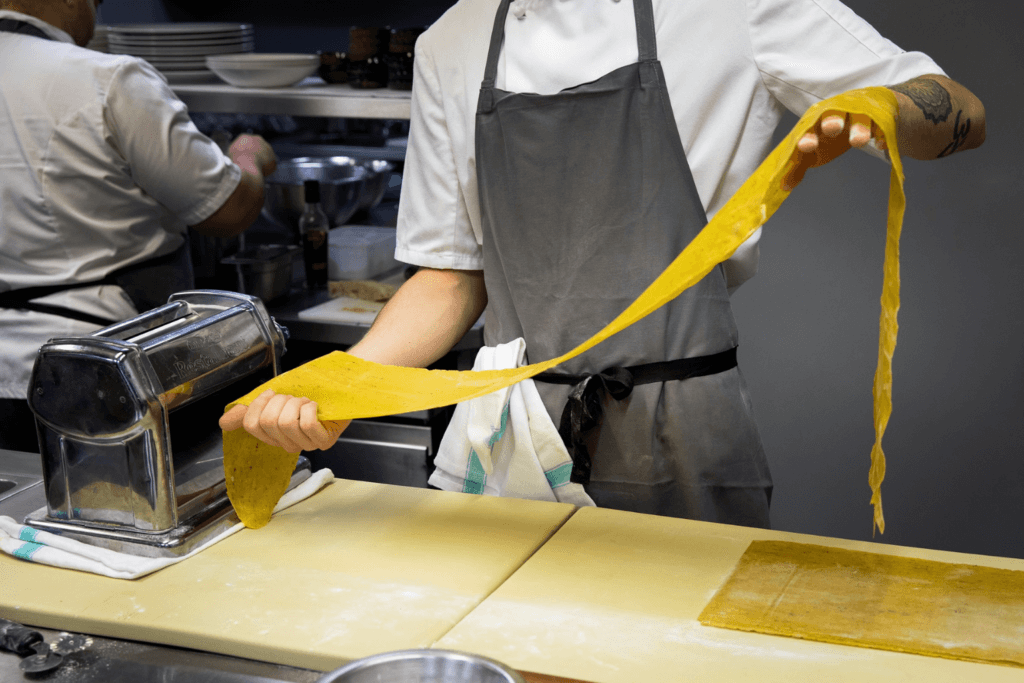 Murano
20 Queen Street, Mayfair W1J 5PP
We can book you a front-row seat at Angela Hartnett's Italian Michelin-starred endeavour to witness the chefs working their magic. The secluded private room – which seats up to 12 but is perfect for groups of six or fewer, too – offers a view of the buzzing kitchen through a large window. Chef Hartnett and her team will happily create a tailored menu that does justice to their simple yet flavourful northern Italian dishes, with sublime wines to match.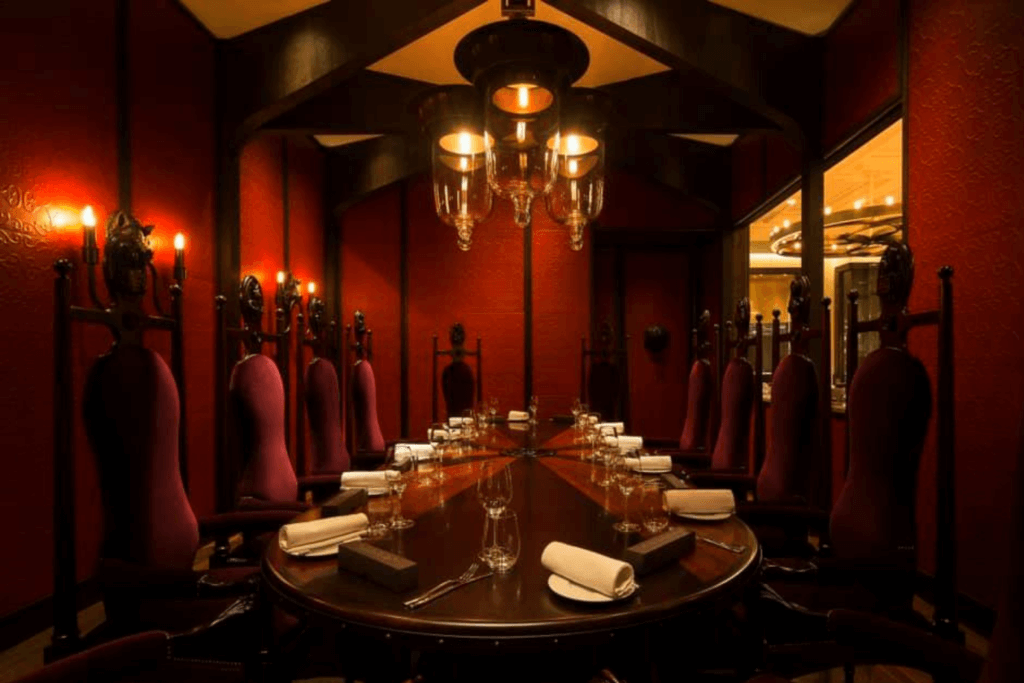 Dinner by Heston Blumenthal
Mandarin Oriental Hyde Park, 66 Knightsbridge SW1X 7LA
This Knightsbridge venture has become a hallmark for unconventional cooking and, if the reservation book is anything to go by, Heston Blumenthal continues to shine. For intimate insight into Blumenthal's alchemic-style approach to food, the chef has placed a table right next to the kitchen, so your party of up to six can look inside and have a bespoke menu served by the head chef himself. Your own dedicated sommelier will be on hand to advise on the best wine pairings.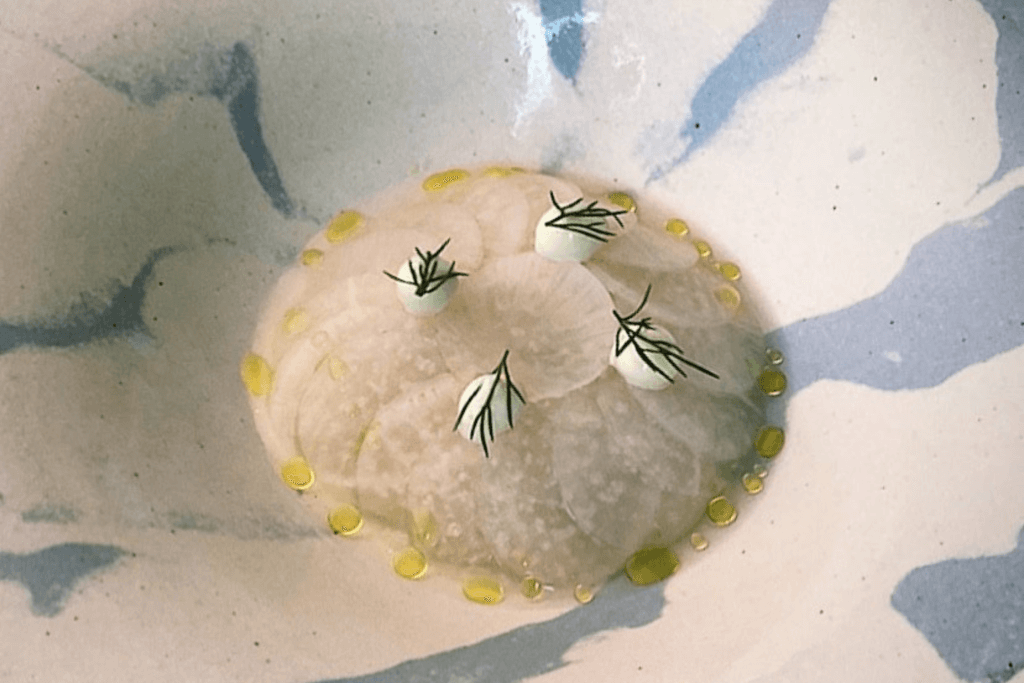 Angler – The Chef's View
South Place Hotel, 3 South Place, Finsbury EC2M 2AF
It's the sensational seafood sourced directly from the Scottish and Cornish waters that has our members' attention here. Simplicity is key, and every plate is meticulously prepared to elevate the fresh fish's natural flavours, which you can enjoy while taking in striking views of London's iconic landmarks, such as The Gherkin and Tower 42, as well as watching the chefs bustling around the kitchen.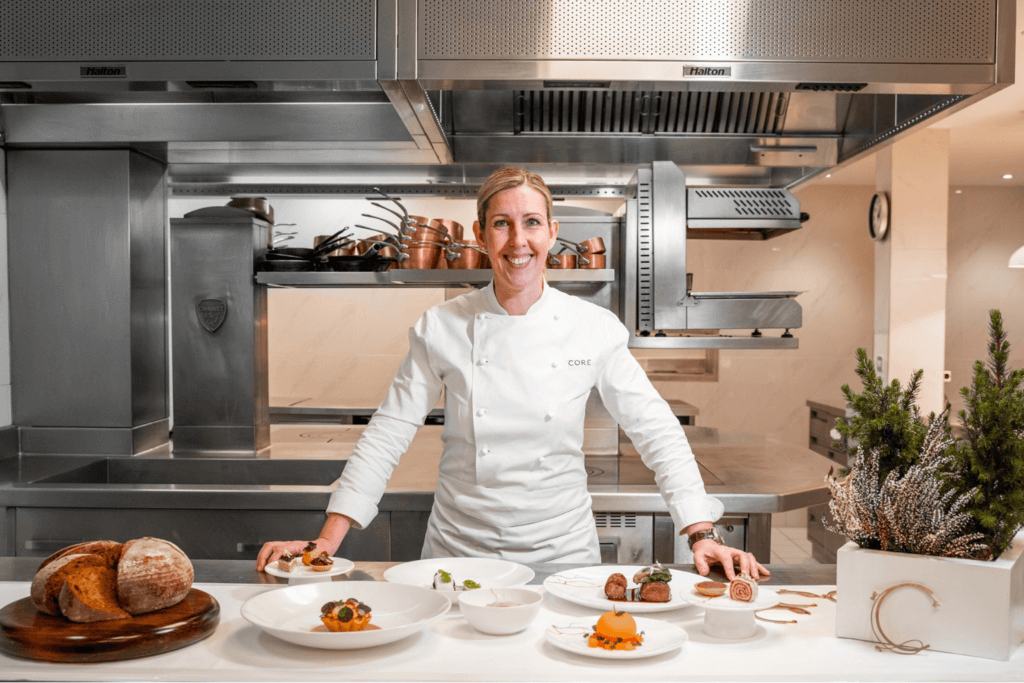 CORE by Clare Smyth
92 Kensington Park Road, Notting Hill
Striving to make guests feel at home, the three-Michelin-starred chef's private space boasts bookcases, flowers and a big communal table skirting the floor-to-ceiling windows, which provide unique views of the kitchen.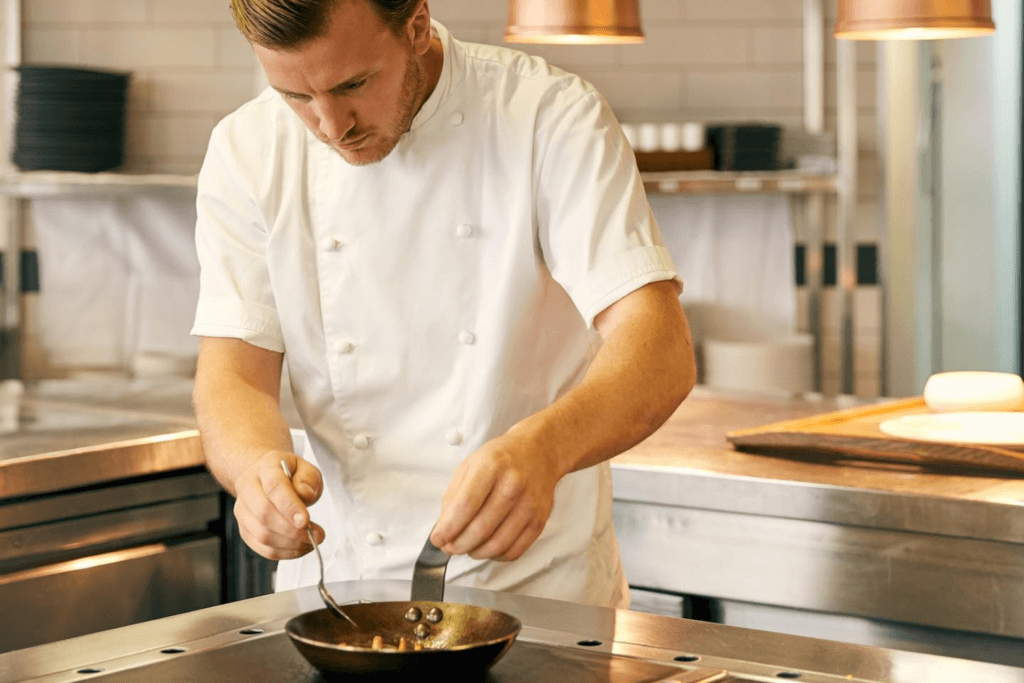 City Social
Tower 42, 25 Old Broad Street, City EC2N 1HQ
Thanks to its exquisite cuisine, classy art deco-inspired interior and panoramic London views, this Jason Atherton-owned establishment ranks among our members' favourites. Its location on the 24th floor of Tower 42, pressed up against The Gherkin, means you'll be able to enjoy both cityscape and kitchen views while indulging in an excellent modern British menu.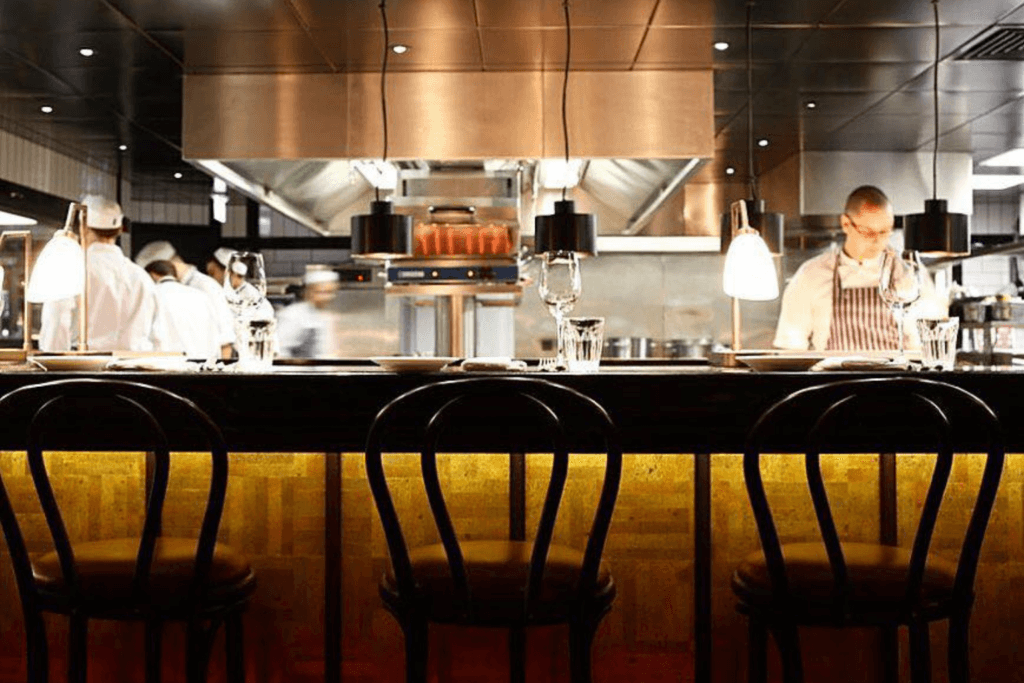 Social Eating House – The Chef's Counter
58 Poland Street, Soho W1F 7NR
In the basement space of this Jason Atherton restaurant, up to six diners can perch at the wraparound counter and gaze into the Michelin-starred kitchen as chefs prepare an exquisite modern European tasting menu. Atherton's long-term acolyte, Paul Hood, is in charge of the excellent aromas wafting from the kitchen.
Aulis
16a St Anne's Court, Soho W1F 0BQ
Established by Michelin-starred chef Simon Rogan, this restaurant is possibly the smallest in London, with only six seats and no menu. It offers a standalone version of an experience that Rogan previously instigated at Fera at Claridge's. It acts as the development kitchen for his restaurant Roganic, but the London location is a secret. Only after the reservation will the exact timings and address be revealed.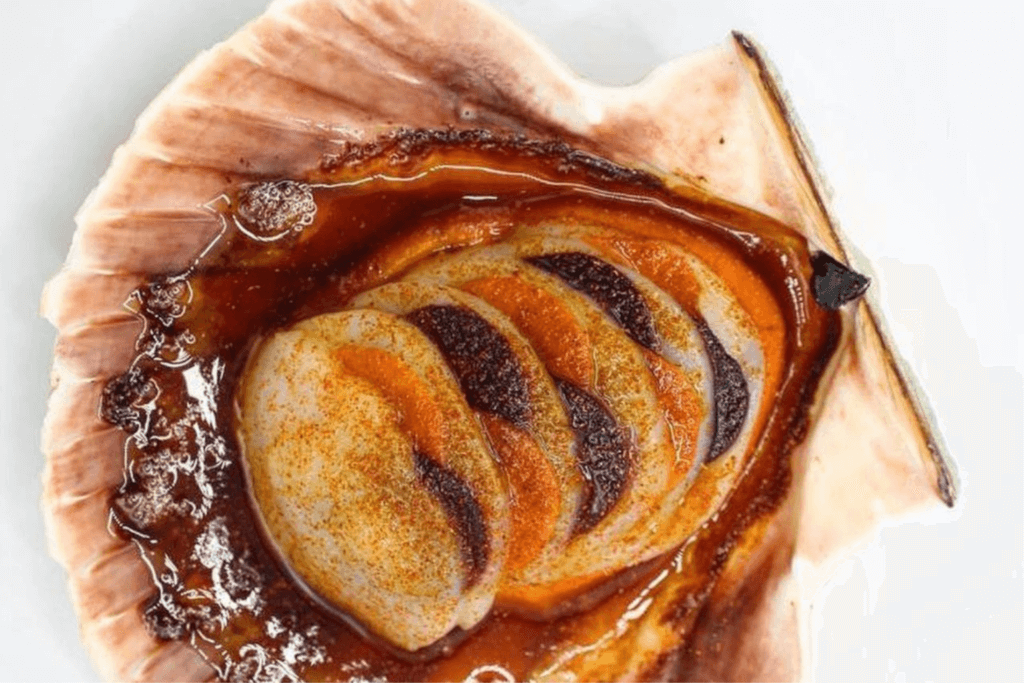 Hélène Darroze at The Connaught
Carlos Place, Mayfair W1K 2AL
Inspired by authentic regional and seasonal flavours, Hélène Darroze's three-Michelin-starred French style of cooking comes from her roots in Landes, southwest France, and focuses on produce treated respectfully. Overlooking the pass, just a handful of guests can enjoy the view from the pink marble chef's table. Just metres away, chefs showcase their culinary talents, answer questions, and personally present the dishes.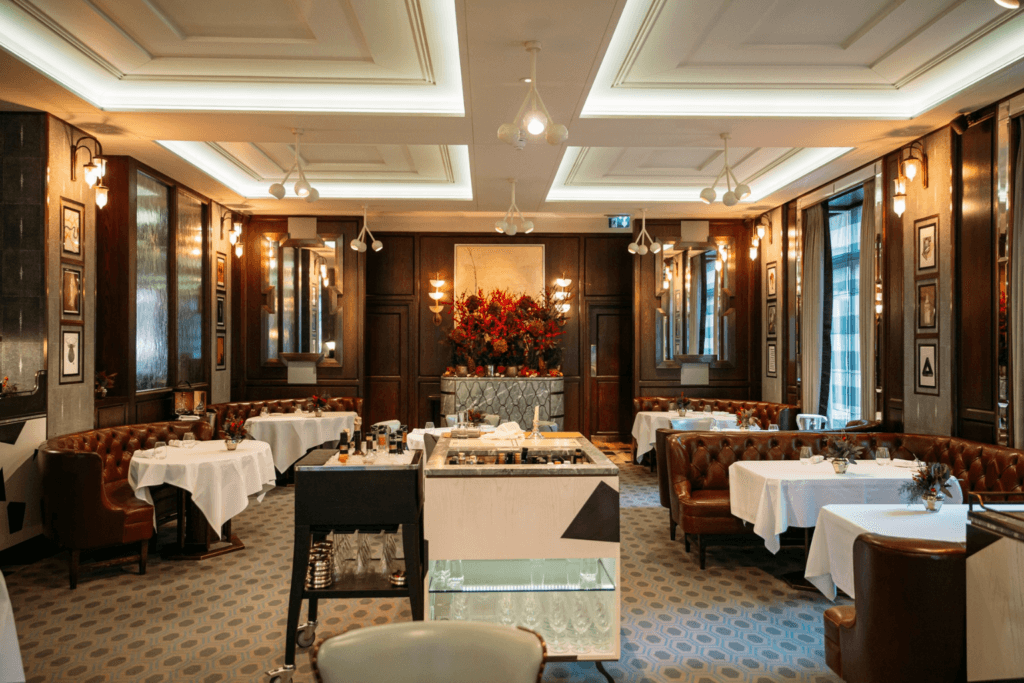 Marcus
The Berkeley, Wilton Place, Knightsbridge SW1X 7RL
The chef's table at Marcus Wareing's Michelin-starred flagship remains one of the restaurant's crowning jewels. Perched between the kitchen and dining room, you'll have front-row seats to the kitchen, feeding off the chefs' focused energy and witnessing first-hand how they conjure up the singular flavours that Wareing is famed for.
For restaurants you can eat and drink at now, checkout our 12 favourite scenic rooftop bars in London and become a member to book through Ten.