This month, in honour of International Women's Day, we're celebrating great women through books. Whether you're a woman or just lucky enough to know one, March is a chance to honour female achievements, challenge preconceptions, and embrace herstory. Take part in the global celebration of ordinary women doing extraordinary things by attending our event, hosted by Kate Mosse, OBE, and Cathy Rentzenbrink, focused on women of the past; the writers and the written-about, the famous and the forgotten.
Below, you'll also find our March Book Club line-up of events, which will offer access to conversations with leading authors, plus the opportunity to pick their brains on their process and craft. As before, we'll be gifting you a complimentary book from our March series, which will see members in discussion with Lily King, Ed Caesar and William Boyd.
The Book Club's 2021 series is turning out to be as captivating as last year's instalment, with unique exchanges and insights from a line-up of award-winning writers. As always, members and their guests are invited to attend these engaging digital events to enjoy exclusive first-hand accounts and uncover the inspirations behind each author's celebrated work.
To register for our celebration of great women everywhere or for one of our March Book Club events, become a member today.
Celebrating great women through books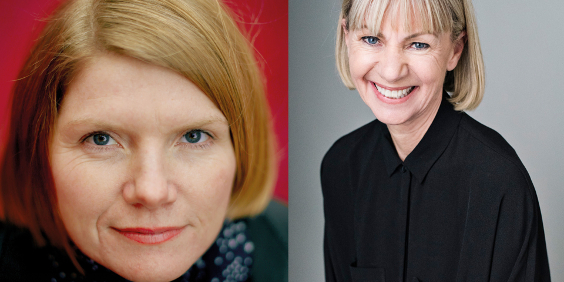 Tuesday 9 March 2021, 7-8pm
Kate Mosse is the author of number-one multimillion-selling novels including Labyrinth and, most recently, The City of Tears. Her much anticipated memoir about being a carer, An Extra Pair of Hands, will publish in June. She is also founder-director of the Women's Prize for Fiction and founder of the #WomanInHistory campaign. Cathy Rentzenbrink wrote the much-lauded memoir The Last Act of Love and explored how books can change your life in Dear Reader: The Comfort and Joy of Books. We'd love you to join the Book Club discussion on women as writers and subjects with fellow readers.
March Book Club
Trio by William Boyd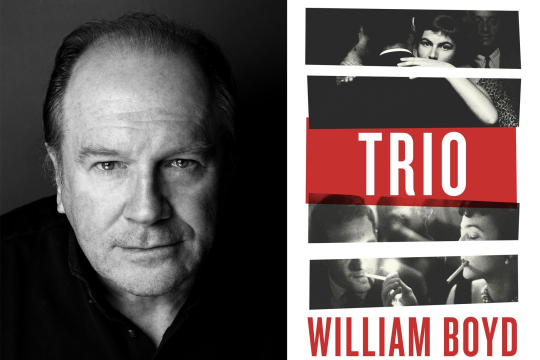 Tuesday 16 March 2021, 7pm – 8pm
"What could be more reassuring in troubling times than a new William Boyd novel?" asks Francesca Carington in The Sunday Telegraph – and we couldn't agree more. In his latest book, this master storyteller takes us to Brighton in the summer of 1968 where a struggling writer, secretive producer and troubled starlet are brought together to shoot a film. While the world is being shaped by events in Paris, California and Vietnam, they are entangled in personal secrets and face life-changing choices. The tragi-comedy of their double lives and the dramas on- and off-set make for an immensely satisfying story, rich in ideas and a pleasure to read.
The Moth and the Mountain: A True Story of Love, War and Everest by Ed Caesar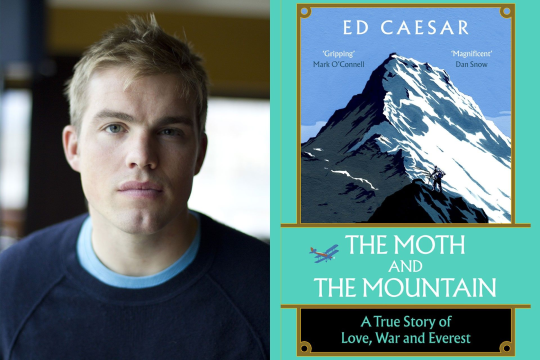 Wednesday 17 March 2021, 7pm – 8pm
In the 1930s, First World War veteran Maurice Wilson devised a crazy plan to fly a Gipsy Moth aeroplane from England to Mount Everest, land on its lower slopes and climb the rest of the way to the summit on his own – despite the fact he had little experience of either flying or mountaineering. From letters, diary entries, telegrams and passenger lists, Ed Caesar has crafted a compelling and gripping story about a forgotten hero, which was chosen as a Sunday Times Biography of the Year and The Times Sports Book of the Year.
Writers & Lovers by Lily King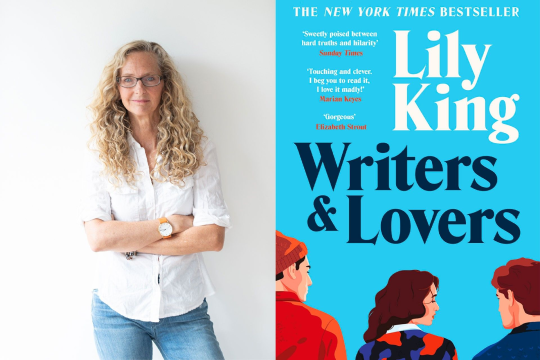 Tuesday 23 March 2021, 7pm – 8pm
Lily King's last novel, Euphoria, was a huge hit and now she's back with another critically acclaimed story (and New York Times bestseller). Writers & Lovers follows Casey, a 31-year-old debt-laden writer who is mourning the death of her mother and struggling to make progress with her book, all while living in a potting shed. Into her life appear two very different men presenting two very different futures. How will Casey find her way? And what does she want her life to look like?
This is a "beautiful novel about writing and love" with "a heroine you will cherish" (The Guardian). It's also "extremely funny… sweetly poised between hard truths and hilarity" (The Sunday Times).
For more inspiring content ahead of International Women's Day, read our interview with JetFuel CEO Papillion Luck, sharing her wellness wins for 2021 – and the secret to bouncing back.