We talk to the three-Michelin-starred chef, Mauro Colagreco, about being crowned the world's number one, his life in lockdown and the challenge of finding fresh produce in the desert.
As years go, they don't go much better than 2019 for Mauro Colagreco. Just three weeks into the year, the Argentinean-born chef was awarded his third Michelin star for Mirazur, his incredible flagship restaurant that hangs over the Mediterranean near the sun-drenched coastal town of Menton on the French Riviera. Just five months later, Mirazur claimed the top spot on The World's 50 Best Restaurants list and then Mauro scooped the Chef of the Year title from the esteemed Gault & Millau guide later that summer.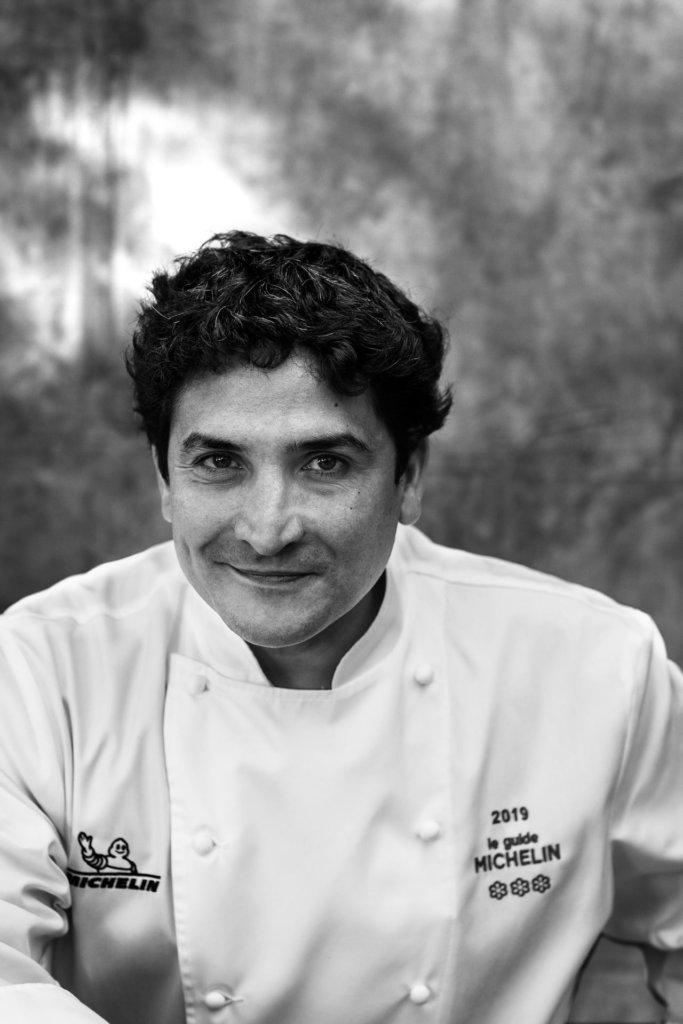 "To be awarded three Michelin stars and topping The World's 50 Best Restaurants list in the same year was an incredible honour for our team," Mauro explains.
"Bringing The World's 50 Best Restaurants award back to France was especially beautiful. It was an important time to say, "come to France, see how it's changing". It was also a great moment for French gastronomy."
It was a huge moment, but there was little time to bask in the glory. Mauro and his team were in the gruelling final stages of launching two new restaurants at the One&Only Royal Mirage hotel in Dubai.
Worlds away from the produce-rich coastal region of Menton, Mauro was keen to bring his seasonal food philosophy to the desert but he had his work cut out.
"Celebrities restaurant and The Beach Bar & Grill are very different to Mirazur, but both adopt the same techniques and philosophy. Mirazur's location is like nowhere else in the world. Behind us we have mountains, in front of us the Mediterranean Sea, and around us we have a microclimate that allows lots of different vegetables, herbs and plants to grow.
Dubai has a very different landscape. We try to work in the same way as much as possible. We meet and form relationships with suppliers and make the most of the local produce and use as much of it in our menus as we can. Of course, it's challenging, but it's important that we find solutions."

It's this solution-driven approach that's proving invaluable during the current global lockdown. Like most of the restaurant industry across Europe, the closure of Mirazur has hit his team hard. However, the chef remains positive and is doing all he can to help his staff and the local community.
"We are using this time for reflection and spending time with our families. Mirazur may not be open, but we are still in daily touch with all our team. We have a WhatsApp group for talking, sharing jokes and discussing how we feel and showing support if anyone is in need. Myself and the team are also cooking and delivering homemade focaccia, pastries and fresh salads to the staff at Menton hospital"
"It's been a complex and challenging time that demonstrates both our vulnerability and our strength. This moment has revealed our capacity for synergy and response. This virus has shown us that there are no borders, that we share a common destiny."
"The idea that "we are all one" is much more powerful than the lines and divisions of any geo-political map. I've learnt that community, and behaviour at local level, are fundamental for collective survival. 'Also, the provenance of food – where it comes from and who ensures production and supply, and of course local producers are just as important. Now we need to strengthen these networks within our communities, be grateful and support them."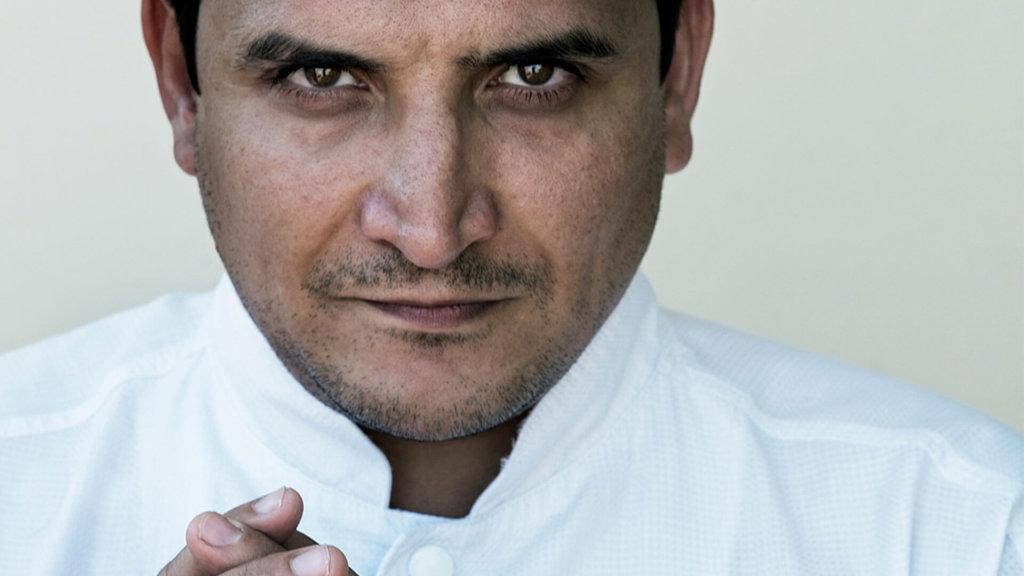 And what about when this situation passes and life returns to relative normality, where will Mauro head for his first meal? True to form, he's going to keep things simple.
"I will go across the border to Italy for some fresh pasta at a small family restaurant, La Vecchia Ostaia.'
Beyond this, who knows what the next year will bring for Mauro, but he's pretty certain that he'll continue to evolve as a chef, support his community and never take anything for granted, especially his success. He's even tentatively opened the reservations book at Mirazur for bookings from June to September. Until then, you can bring some Mirazur magic to your home cooking with Mauro's five simple ingredients:
'The things that change a dish are often the simplest: good olive oil, parsley, chives, garlic and a squeeze of lemon.'
If you're looking for some home cooking inspiration, have a look at our recommendations for the best do-it-yourself recipe kits.