Embraced by a sprawling coastline and made up of well-preserved ancient woodland, heathland and meandering river valleys, the New Forest boasts some of England's most tranquil spots. Even in peak season, it remains quieter than other popular UK holiday destinations, and its peaceful hamlets and market towns offer a variety of great places to stay.
Whether you're a regular visitor or it's your first time in this unspoilt region, our specialists are here to plan an unforgettable holiday for you and your loved ones for when it is safe to travel. We're already making summer bookings on behalf of our members and we'll lead you through the verdant forest, make sure you dine on the region's best seasonal produce, and find the perfect hotel or cottage in which you and your family can truly unwind.
We've listed a selection of boutique hotels that our members return to time and again. Given the frequency with which we book with these hotels on behalf of our members, we have negotiated special rates and exclusive benefits when making reservations through us. Become a member to get in touch with Ten to discuss availability and bookings. We have also listed our members' top restaurants – these should open in mid-May and we're here to answer any dining related questions in the meantime.
The top 5 places to eat in the New Forest
As restaurants across the region plan to reopen in May in line with the government roadmap, our specialists are on hand to recommend the best places to dine and to make reservations on your behalf. Here are five of our members' all-time favourites – Become a member for availability and bookings.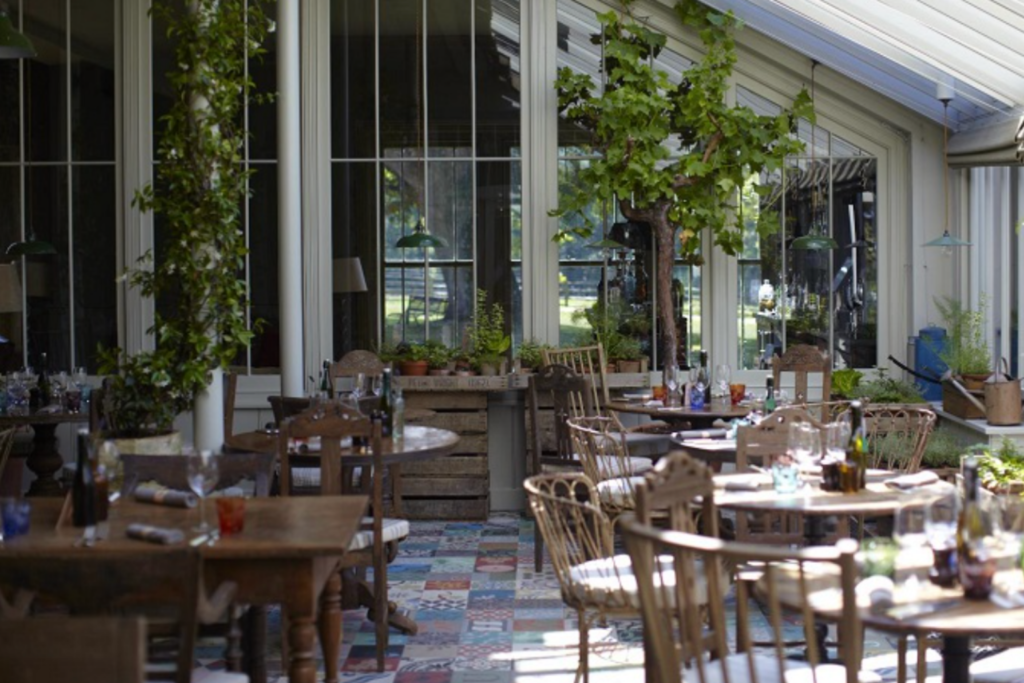 The Pig, Brockenhurst
This shabby-chic spot takes its cue from lush greenhouses, boasting a conservatory-like interior with foliage-clad trellises, deep sofas and well-stocked bookshelves, with light seeping in. The chefs are committed to rearing, foraging and sourcing 80% of the ingredients within 25 miles of the property – hence the ever-changing menu. In summer, much of the fruit and vegetables are grown in the restaurant's kitchen garden. Another important supplier is the on-site smokehouse, which shapes the outpost's renowned porcine menu.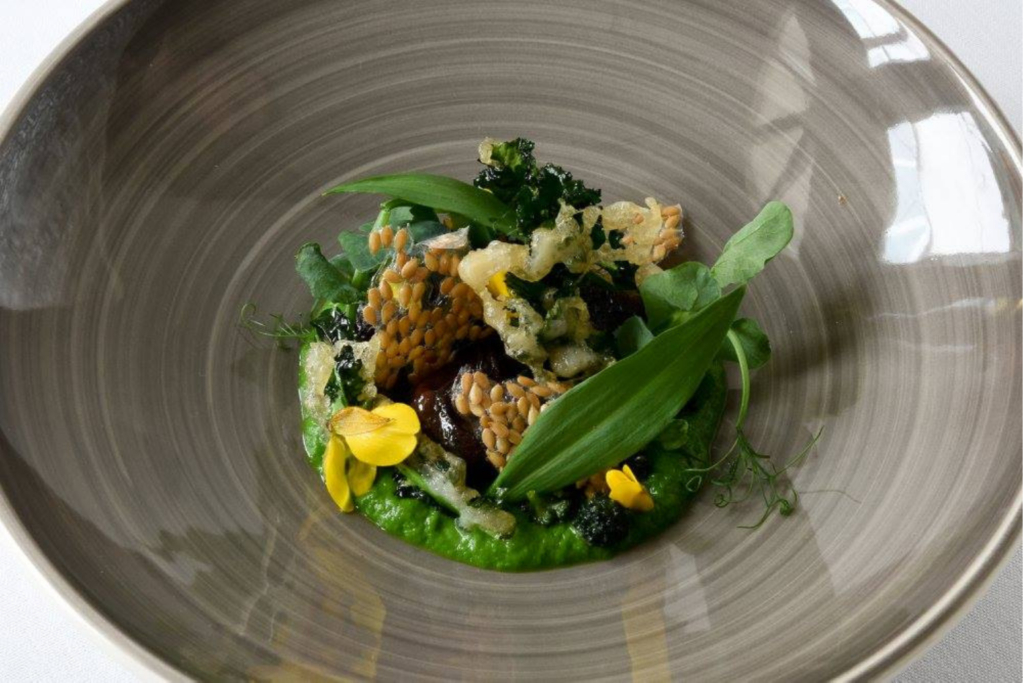 The Elderflower, Lymington
Situated on a cobbled street of the Georgian town, Lymington, this award-winning outpost is all about good food. Local land and water produce shape the menu, transformed into playful British dishes with a bit of French flair. Andrew Du Bourg, formerly of Chewton Glen and Club Gascon, calls the shots in the kitchen, while his wife, Marjolaine, will make you feel at home as soon as you walk through the door.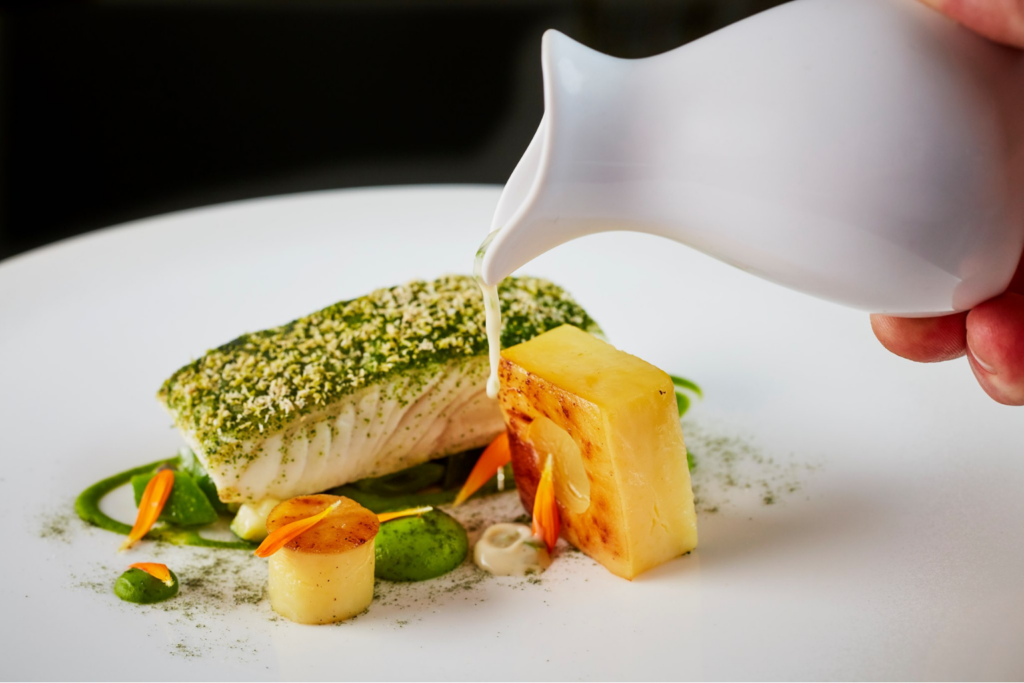 The Terrace at The Montagu Arms, Brockenhurst
Situated at the 17th-century The Montagu Arms Hotel, the surrounding Beaulieu estate is a key supplier of wild game and other fresh components expertly transformed into delicious plates by head chef Matthew Whitfield. Whitfield recently wrapped up his tenure at Daniel Humm's Eleven Madison Park, and now works his magic on New Forest's produce, resulting in an enticing menu with surprising flavours and aromas.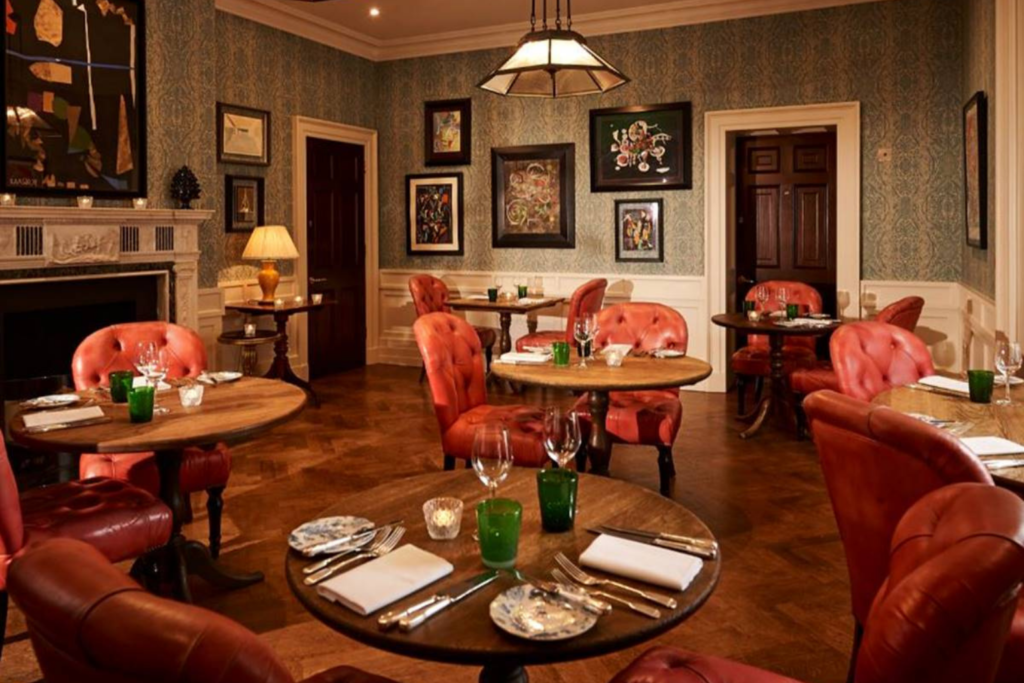 Harnett Holder & Co at Lime Wood, Lyndhurst
Part of the prestigious Lime Wood hotel, this country house outpost from Angela Hartnett and Luke Holder is another stellar establishment, which takes advantage of New Forest's abundant produce and champions self-sufficiency. The sprawling grounds supply fresh crops, while the on-site smokehouse facilitates fish and meat, and herbs and mushrooms are plucked from nearby woodland, resulting in an intriguing mix of Italian and British flavours.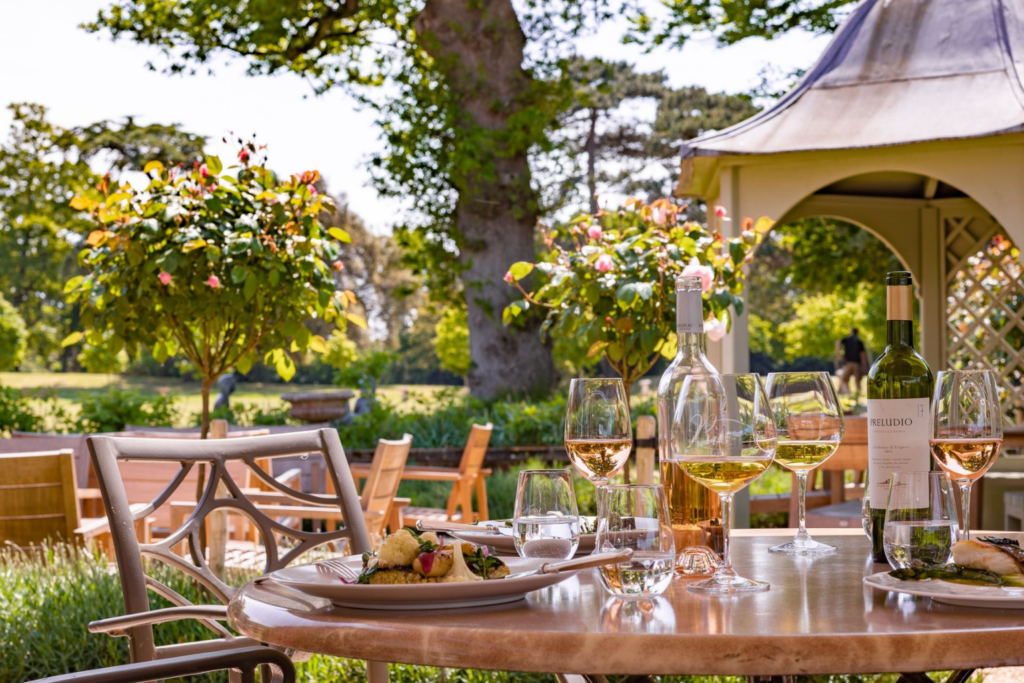 The Dining Room at Chewton Glen, New Milton
This swanky dining space sits at the heart of the ivy-clad Chewton Glen Hotel, and serves a menu completely influenced by the adjoining kitchen garden. A series of interconnected rooms are kitted out with huge windows and a conservatory vibe, allowing picturesque views across the hotel's manicured lawns – the perfect scene for head executive chef Luke Matthews' English and European cross-over cuisine.
Our members' favourite hotels in the New Forest
From five-star tree houses hidden in the woods to seafront hotels with magnificent views, the New Forest has no shortage of accommodation options. We've pinpointed a small selection of our members' favourites – join Ten for reservations and for more suggestions to suit your needs and budget.
Best for families… Balmer Lawn Hotel
This terracotta-brick bolthole has housed some big names since the mid-1800s, including General Eisenhower and Winston Churchill, with documents adorning the walls reminding guests of its rich history. Sitting in the heart of New Forest, you'll find woodland footpaths snaking up to the villages of Brockenhurst and Lyndhurst. The staff are superb and professional, and are more than happy to show you the way to the squash and tennis courts, swimming pools and pampering spas.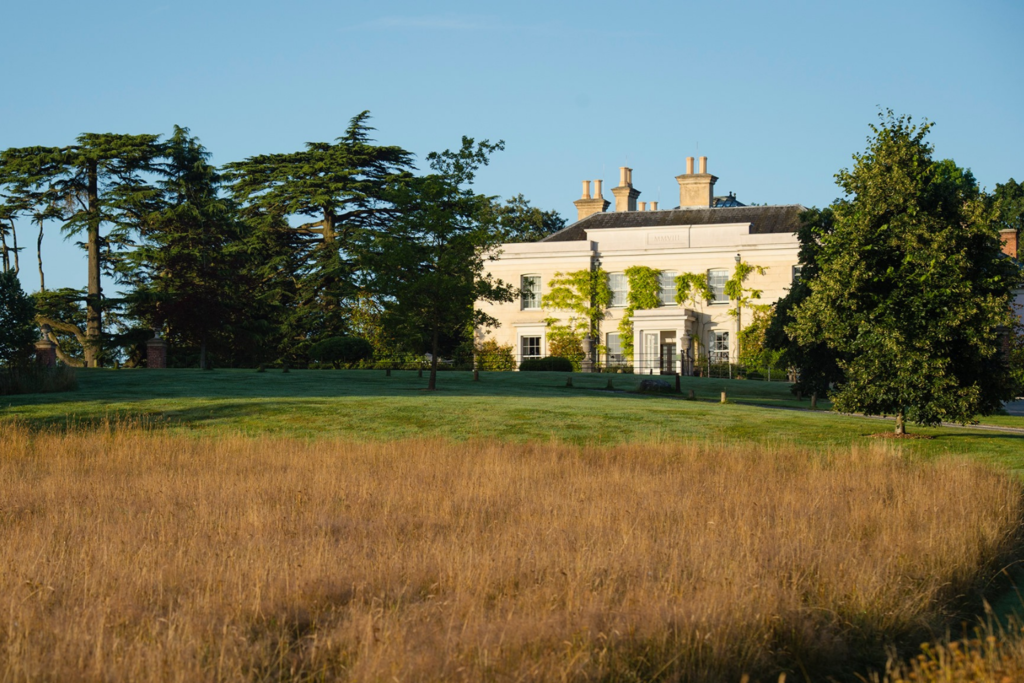 Best for couples… Lime Wood
You'll find this grand Georgian manor sitting at the end of a long, winding driveway among acres of landscaped grounds. The interior is just as impressive, with classic columns and arches, intricate mosaic tiling, and an enviable art collection on the walls. Country strolls are best concluded with an excellent meal at the relaxed Hartnett Holder & Co, and a trip to the spa for hydrotherapy or a Sarah Chapman facial.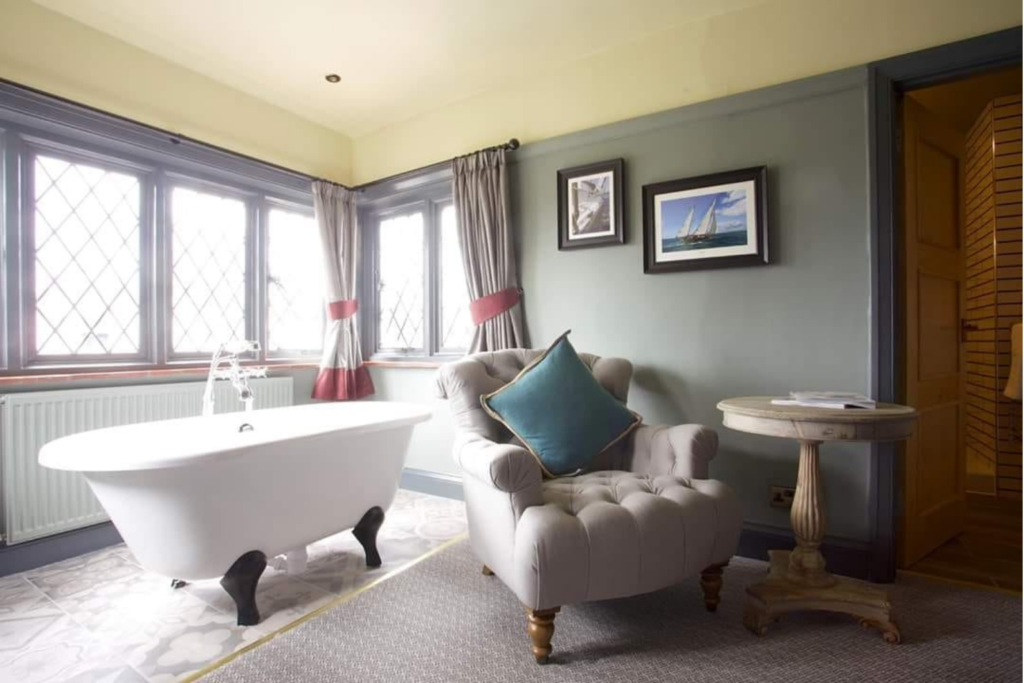 Best for being close to the sea… The Mayflower
When you look outside your bedroom window, you'll be met with sparkling views over the historic Lymington harbour located at the foot of this charming, nautical-themed inn, with an outdoor terrace stretching the views even further to the Solent. There's plenty to do in this Georgian port town – find your sea legs on a yacht outing, stroll along the sea wall, or traverse New Forest's ancient woodland and heathland.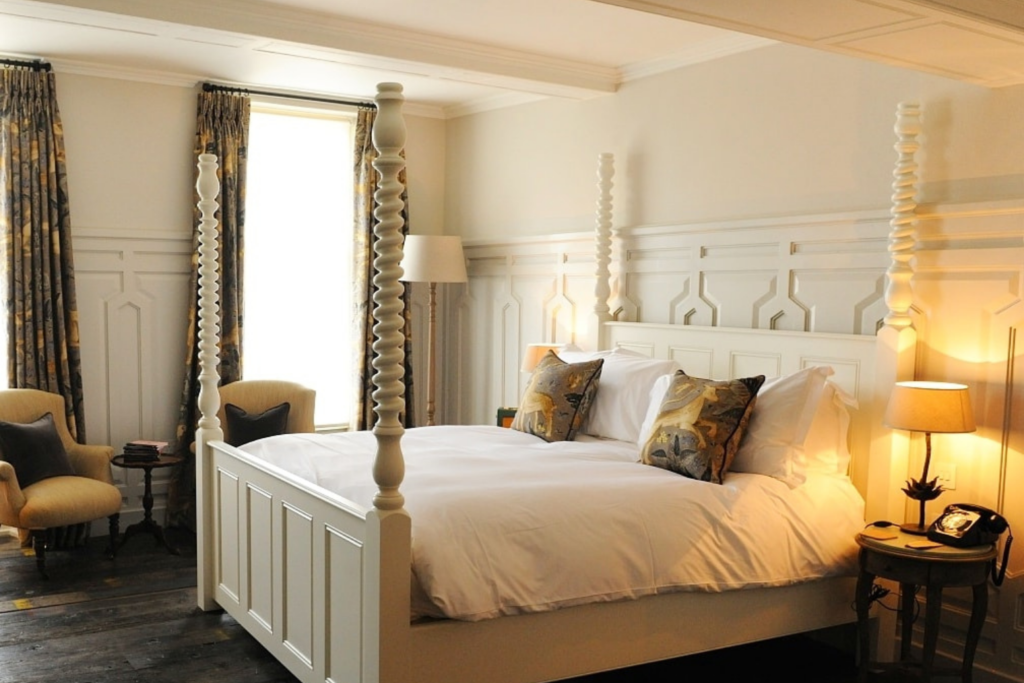 Best for food and drink… The Pig
Occupying seven acres of lush gardens, this 1900s mansion feels like a proper rural retreat, even though Brockenhurst is only a short stroll removed. The mismatched furniture, wood-burning stoves and cosy lodges and cabins in the stable yard add to its rustic charm, but it's the conservatory-like restaurant that's the real focal point. Much of the seasonal menu comes from the on-site walled garden and smokehouse, providing the porky bits the place is renowned for.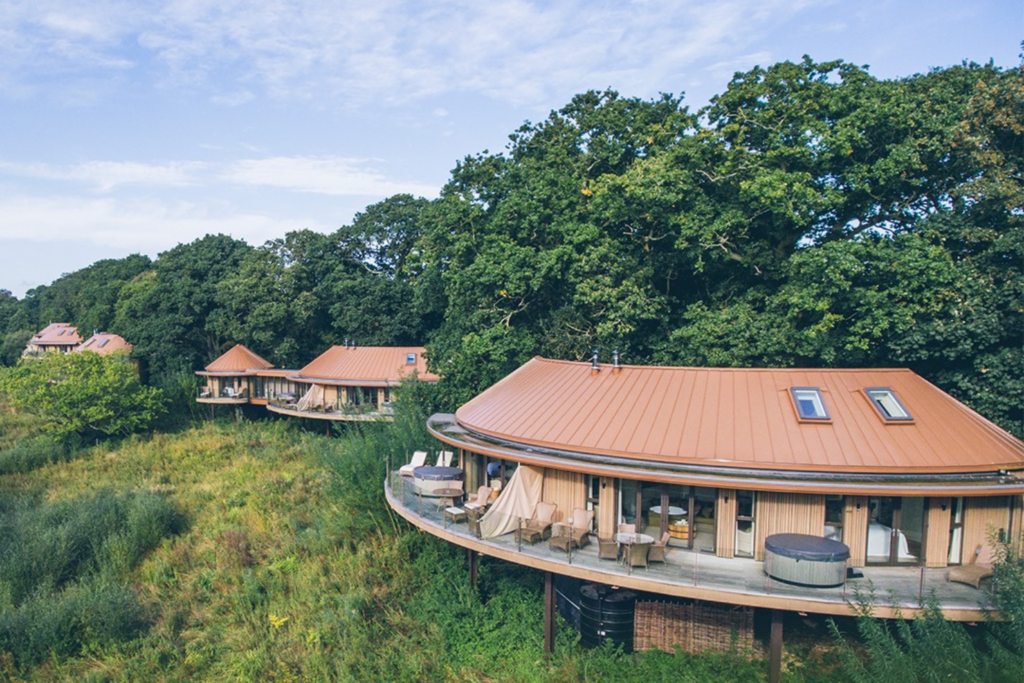 Best for all-out luxury… Chewton Glen Hotel
Home to a world-class spa and award-winning restaurant, The Dining Room, this traditional ivy-clad manor comes with all the trappings you'd expect from a luxury country stay. Skirting the New Forest, you'll find contemporary treehouses suites hidden in the canopy, while inside, rooms are kitted out with antique furnishings and modern-day gadgets. Besides the evident golf and tennis courts, you can get stuck into archery, buggy riding and duck herding.
If you're looking for a staycation but the New Forest isn't for you, take a deep-dive into the dramatic coastlines and rugged moors of Devon, or have a look at our top 6 staycations for a post-lockdown getaway.