With its dramatic coastlines, rugged moors, historic villages and rolling hills, there are few staycation spots as beautiful and varied as Devon. There's good reason it's one of our members' most popular holiday destinations in the country.
Whether you're a regular visitor or it's your first time in this unspoilt region, our specialists are here to plan an unforgettable holiday for you and your loved ones for when it is safe to travel. From challenging walks and cultural hotspots to simply lounging on a secluded beach away from the crowds, our guide is all you need.
We've listed a selection of boutique hotels that our members return to time and again. Given the frequency with which we book with these hotels on behalf of our members, we have negotiated special rates and exclusive benefits when booking through us. Dive into our guide to find all the inspiration you need for your trip to the south-west.
The top 5 places to eat in Devon
Our dining expertise covers every corner of the British Isles, and we have asked thousands of members for their local dining recommendations to increase the breadth of our knowledge and direct relationships with restaurateurs. With al fresco dining due to open on 12 April and indoor dining on 17 May, we're here to help you find the perfect place to eat in line with government regulations. Read on to discover our favourites for when that time comes.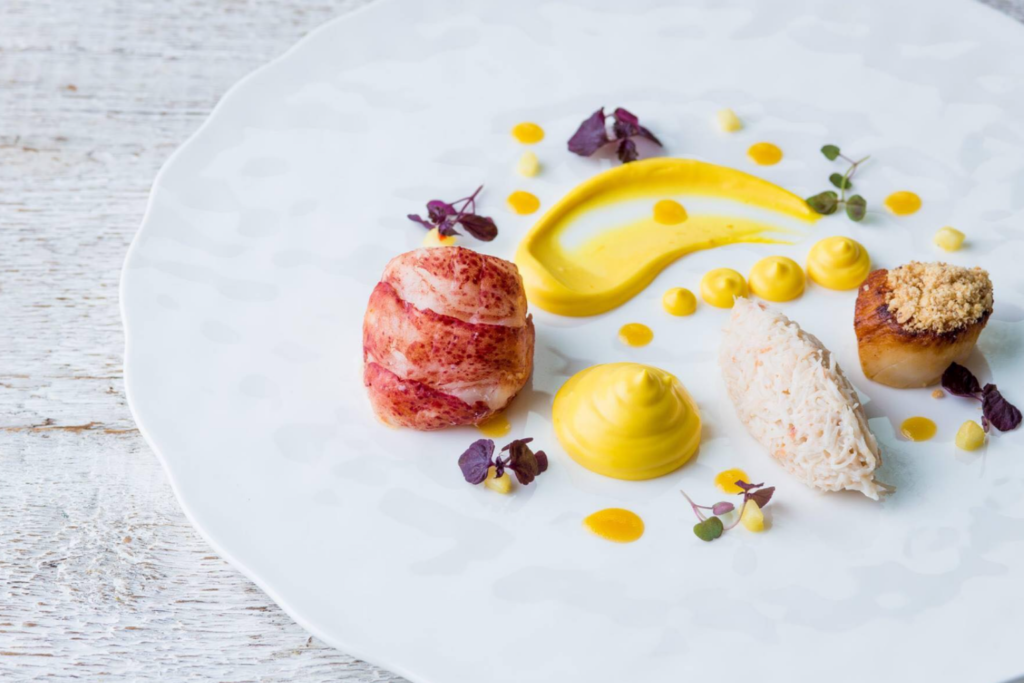 Restaurant Twenty Seven by Jamie Rogers
9 Mill Street, Kingsbridge TQ7 1ED
Expect a banquet of delicious seafood, as well as a selection of refined beef, chicken and pork dishes at this Devon-based restaurant. Chef Jamie Rogers has a formidable reputation for crafting memorable meals using locally sourced ingredients, with an emphasis placed on quality and a relaxed dining experience.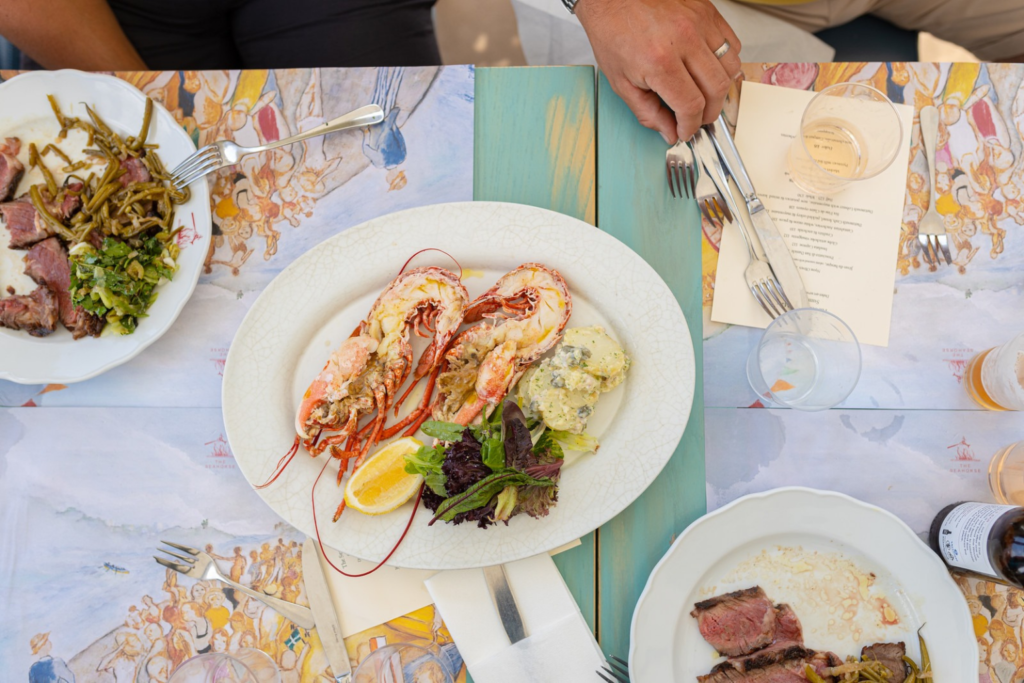 The Seahorse Restaurant
5 South Embankment, Dartmouth TQ6 9BH
Situated next to the River Dart, this restaurant sources fresh seafood and cooks most of the fish over an open charcoal fire. An extensive wine list of more than 100 varieties has been carefully selected to complement dishes such as fritto misto and Dover sole.
Riverford Field Kitchen
Wash Farm Bungalow, Buckfastleigh TQ11 0JU
A delectable farm-to-fork experience awaits at Riverford, with the seasonal menu offering dishes of grass-reared meat and sustainable fish, complemented by homegrown produce from the kitchen's garden and surrounding organic farm. Advance booking is essential.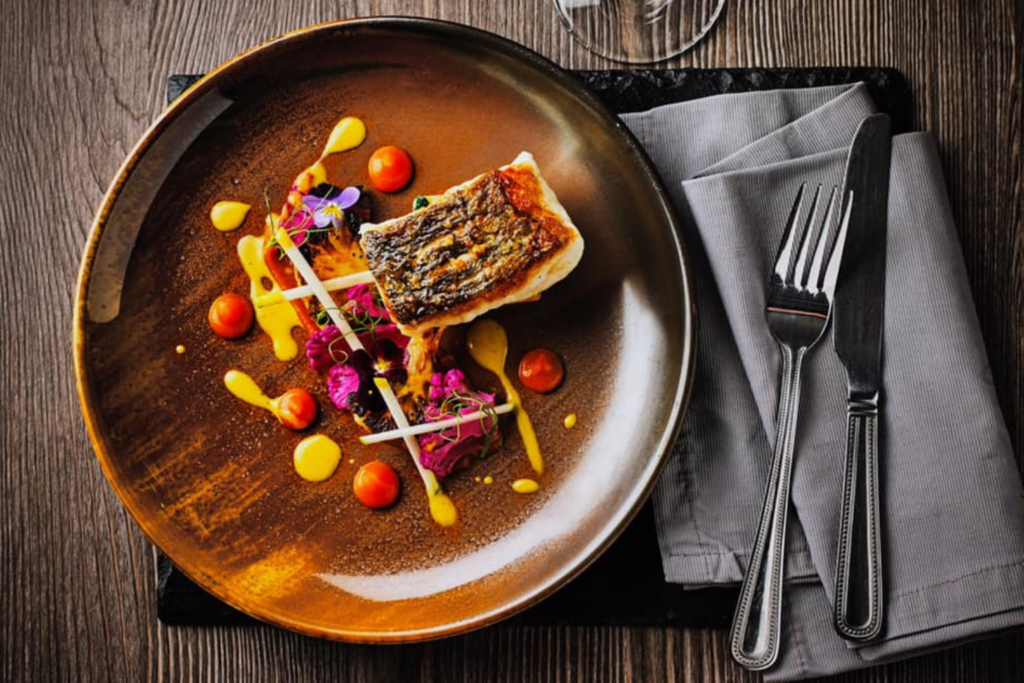 Number Eight
8A Allhalland Street, Bideford EX39 2JD
Having recently been named Best Restaurant in the South West at Food Magazine's Food Reader Awards, North Devon's Number Eight is bound to deliver on its reputation for glorious gourmet dining. Set off the main thoroughfare of the quay, expect cool, minimalist decor and contemporary British cooking.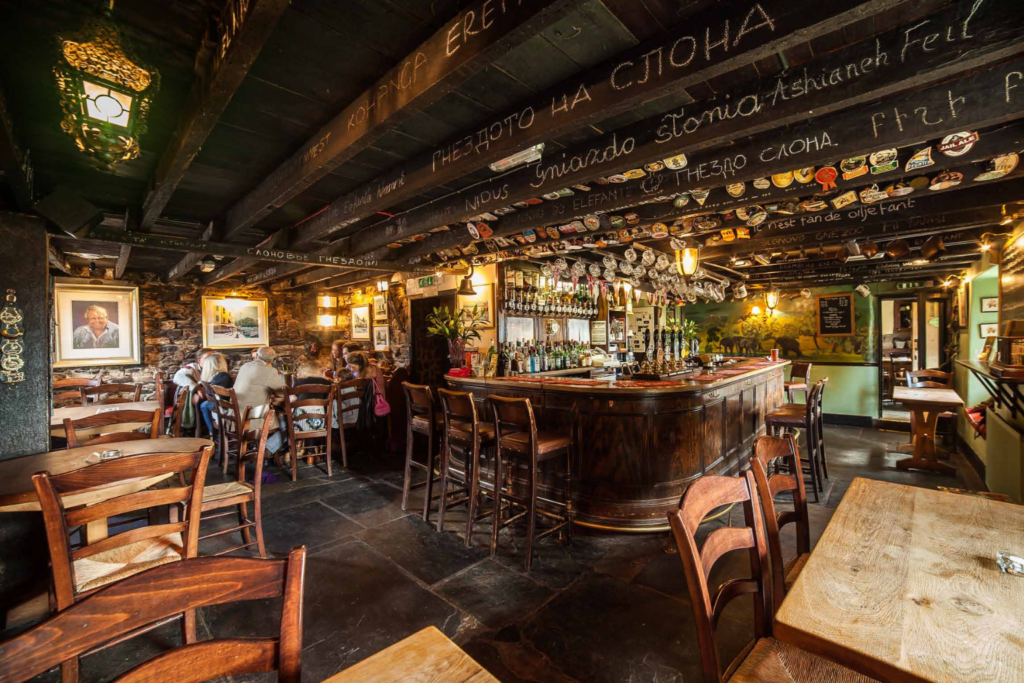 The Elephant's Nest Inn
Horndon, Tavistock PL19 9NQ
Beautiful vistas of Dartmoor National Park are a given at this classic Devonshire country pub. The menu offers traditional British food, served either al fresco in the enchanting garden or inside the stone-walled, slate-floored main dining room, which houses an enormous stone fireplace.
Our members' favourite hotels in Devon
From seaside retreats to secluded farmhouses in the middle of the moors, Devon has no shortage of incredible accommodation options, and we're here to find the perfect place for you and your loved ones. We will take your preferences into account and provide you with a range of suitable options, saving you the time and stress of doing the research yourself. We've pinpointed a small selection of our members' favourite hotels and cottages across Devon – become a member to discuss availability and for more recommendations to suit you.
Best for fine dining: Lympstone Manor
Situated on the bank of the picturesque Exe estuary, this country house hotel boasts a Michelin-starred restaurant headed by one of Britain's most celebrated chefs, Michael Caines MBE. A proud local (he was born in nearby Exeter), Caines uses locally sourced produce in his refined menu, which he describes as "timeless and eclectic European cuisine" paired with an enviable wine list (including sparkling wines produced from the estate's own vineyards).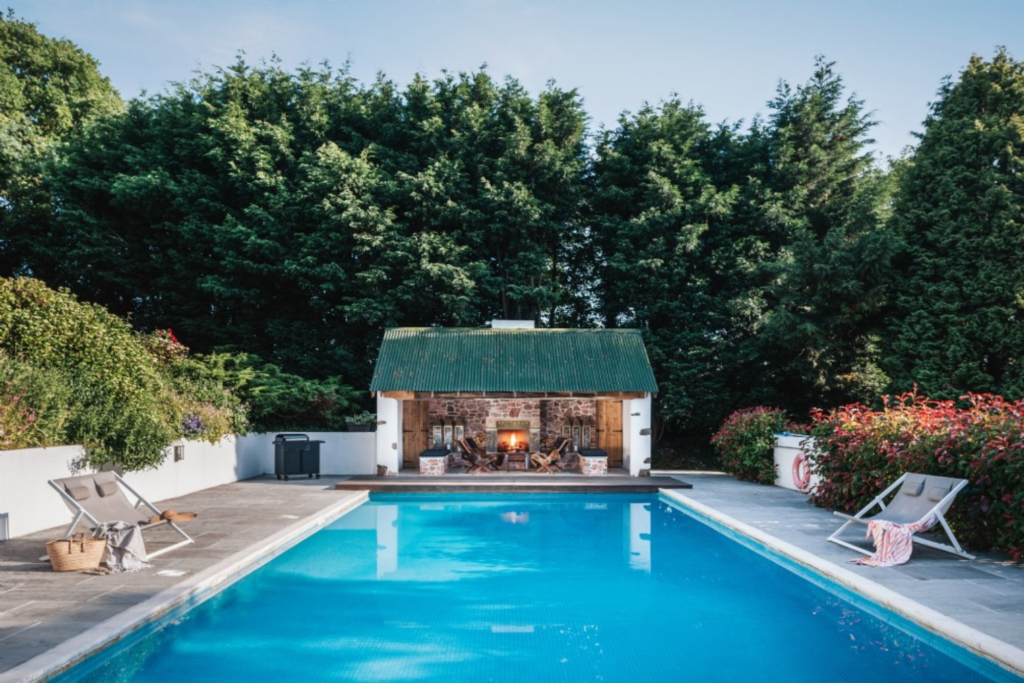 Best for families: Rydon
A converted 15th-century barn nestled in the hillside on the edge of Dartmoor, Rydon offers a rustic homestay experience, ideal for families with children (and up to two dogs). Look forward to the large, heated outdoor swimming pool and set out to explore the surrounding countryside (or you can just admire it from afar while enjoying al fresco dining). A barbecue, wellies, firewood and board games are also supplied (plus Wi-Fi, of course).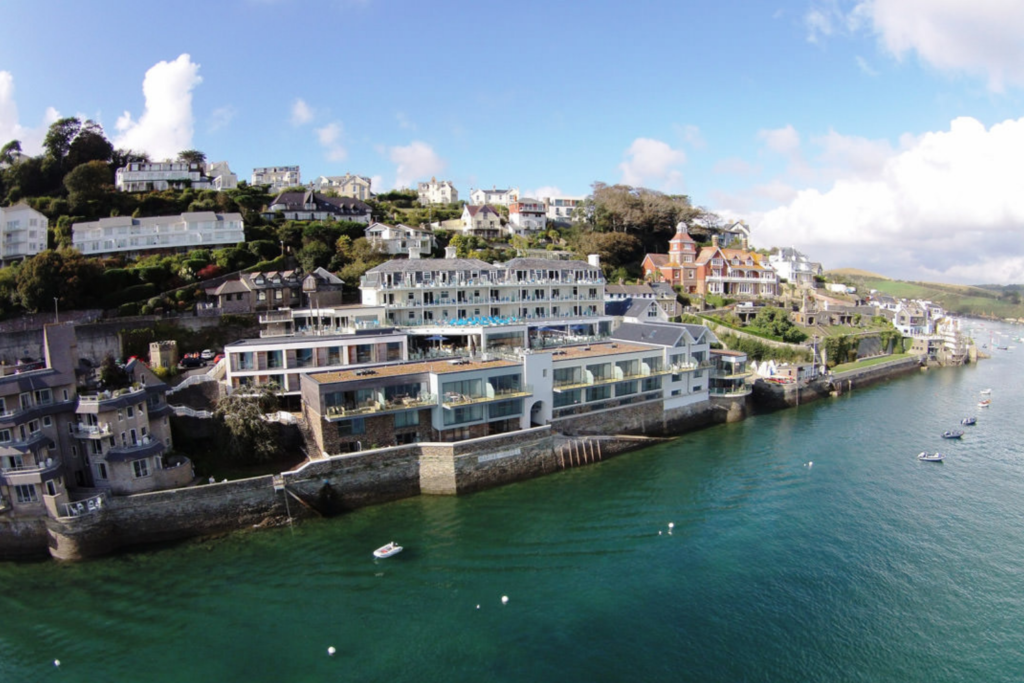 Best for couples: Salcombe Harbour Hotel & Spa
Sat right on the shore of the Salcombe estuary, this 50- room boutique hotel and spa offers tranquil views to match its rejuvenating treatments, as sailing boats drift by. A pool and gym are also available to guests – or you can cross the estuary to Salcombe's beautiful beaches (boats depart from the small jetty accessible via steps near to the entrance).
Best for the great outdoors: Bovey Castle
Surrounded by the beauty of Dartmoor National Park, Bovey offers a luxurious opportunity to get back to nature. Choose from 60 rooms housed within the magnificent manor house and mews, or the 22 three-storey country estate lodges on the castle grounds. An array of outdoor activities is available, including shooting, fishing, archery, horse riding, an award winning 18-hole golf course, and tours of the deer park at feeding time.
Best for sea views: Burgh Island Hotel
Devon boasts some of the best sea views in the country, but few can rival those from the tidal Burgh Island, which is cut off from the sands at high tide. The hotel itself is a white, shining art deco landmark built in 1929, with stylised interiors to match. Enjoy the ocean views that once tempted painter J.M.W Turner here from every room – including Agatha's Beach House, built as a writer's retreat specifically for Agatha Christie.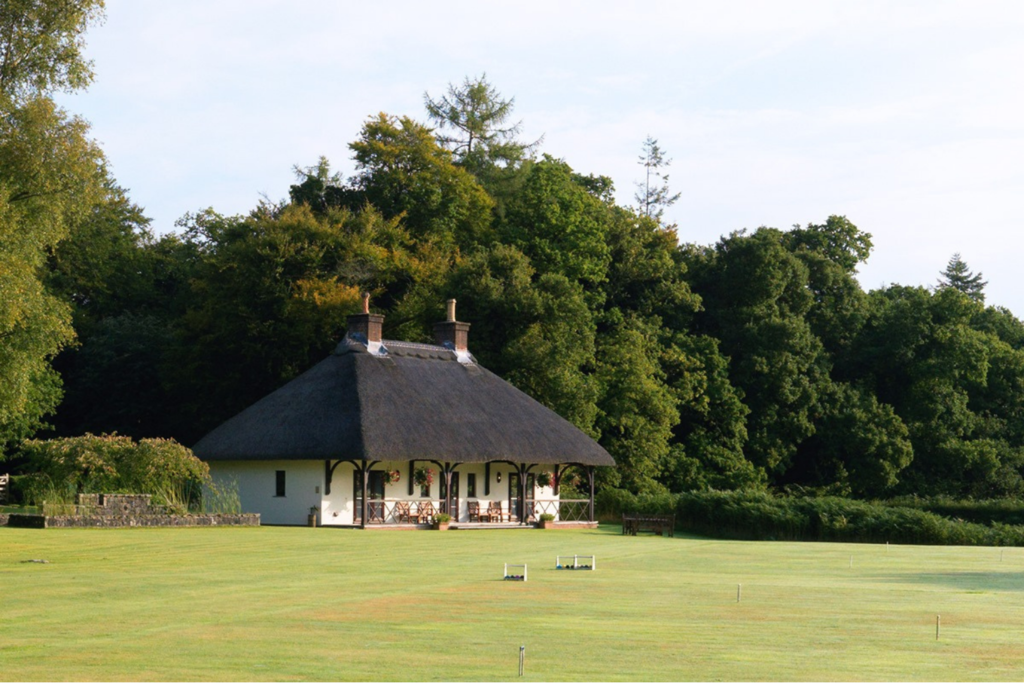 Best for seclusion: Gidleigh Park
Surrounded by woodland on the edge of Dartmoor, this is the perfect location to escape the modern world. The manor house's luxurious wood-panelled interiors transport you to an earlier century. For true seclusion, opt for the Pavilion, a charming thatched cottage situated 350 yards from the hotel accessed via a riverside footpath. Gidleigh is also renowned for its dining – Michael Caines made his name here, with executive chef Chris Eden recently taking over from Driftwood in Cornwall.
If you're local to Devon and want to get away, discover the sprawling coastline and well-preserved ancient woodland of the New Forest, or have a look at our top 6 staycations for a post-lockdown getaway.