One of our most requested Swiss restaurants, Schloss Schauenstein is a gourmet destination par excellence, with members from around the world keen to fly in just for dinner. Located in the world's smallest city, Fürstenau, in the Swiss canton of Graubünden, the atmospheric Swiss castle restaurant is helmed by Swiss powerhouse chef Andreas Caminada – who at 33 became the youngest chef to ever receive three Michelin stars. We lift the lid on what makes this restaurant worth the trip.
A focus on sustainability
While Caminada's culinary empire now also includes the wildly successful IGNIV (with restaurants in Bad Ragaz, St. Moritz, Zurich, and Bangkok), his heart remains firmly at home. Born and raised in neighbouring Sagogn, he opened Swiss castle restaurant Schloss Schauenstein in 2003 and received his first Michelin star a year later, followed by a second star in 2007 and an elusive third in 2010 – an accolade he's held on to ever since. The restaurant has also been on The World's 50 Best Restaurants list since 2011, and in 2019 was deemed a worthy winner of its prestigious Sustainable Restaurant Award for 'leading the way in every element of environmental credentials'.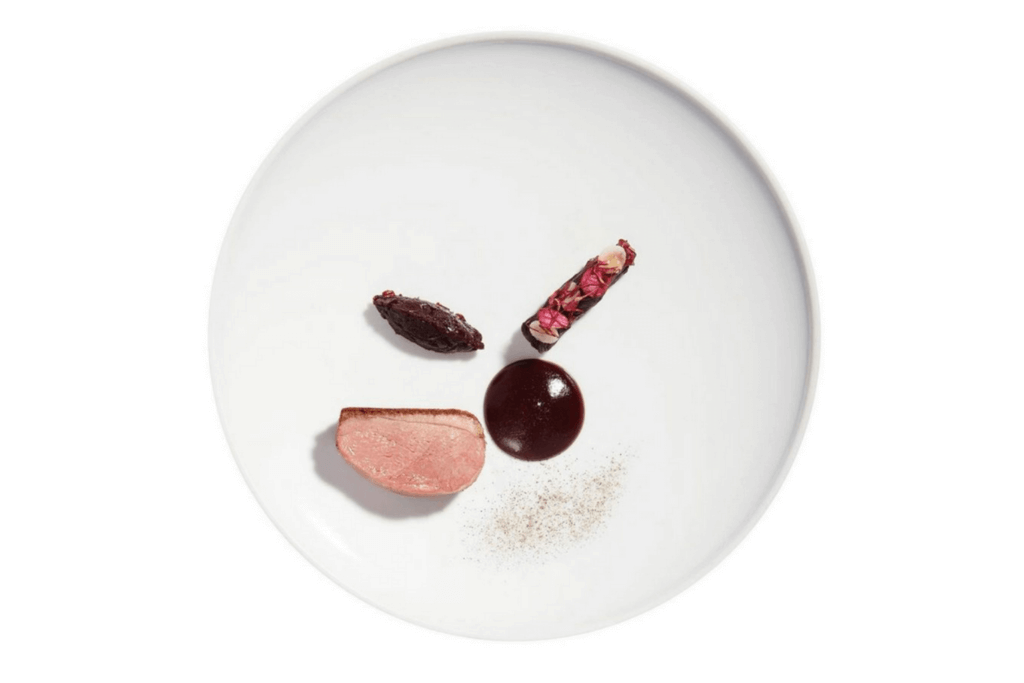 A dreamy atmosphere
Schloss Schauenstein's Swiss castle setting atop a mountain, surrounded by the mighty Swiss Alps, makes for a fairytale dining experience. Guests take a seat in the wood-panelled dining room, where flickering candles, an open fire, and professional, friendly staff add to the dream-like atmosphere. Then there's the food, an ode to Swiss precision and local flavours. Likening the dining experience to a sensory journey that is meant to leave a lasting impression, Caminada creates finely tuned tasting menus that, while based on the principles of French haute cuisine, have an unmistakable Alpine DNA.
An ode to local ingredients
The progressive chef is known for making the most of the great regional produce that is readily available on the restaurant's doorstep, working with local farmers, foragers, and smallholdings, and sourcing as much as 30 % of fresh produce from the castle grounds. Caminada's vision of one day being entirely self-sufficient is making great strides, with the Swiss castle restaurant team now roasting their own coffee (having built a small roastery next to the castle) and baking their own bread in the wood-fired ovens at Casa Caminada – a more casual culinary offshoot, located in the castle's former stables.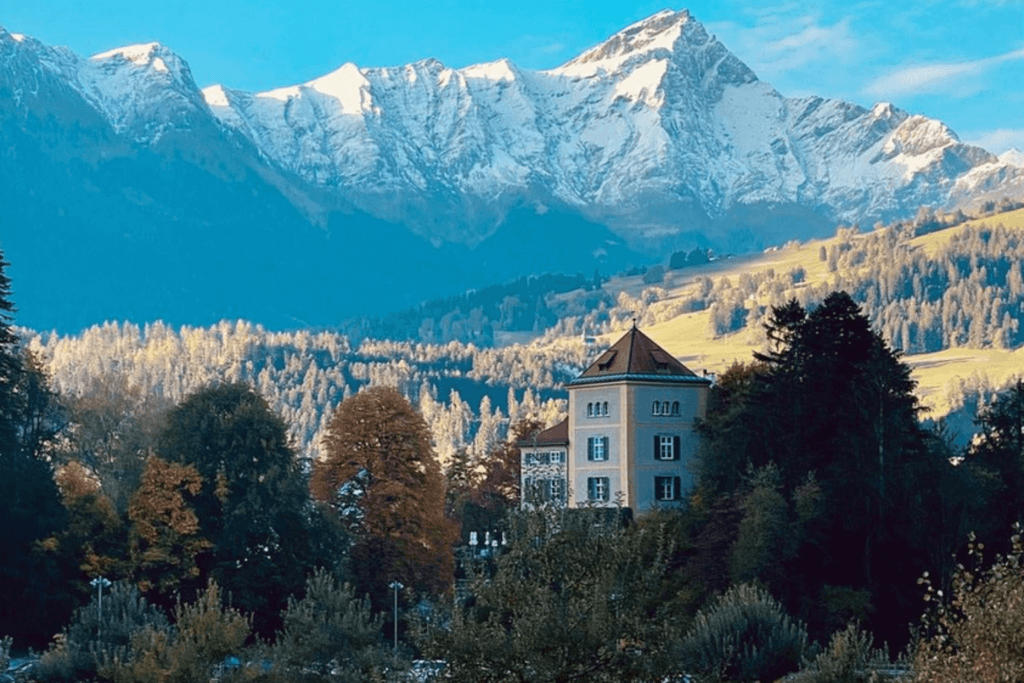 A restaurant experience fit for a king
Having thought of every detail to create the perfect dining experience, Swiss castle Schloss Schauenstein also houses nine immaculately designed guest rooms and suites, both in the castle and across the road at the recently renovated Meierhaus – Swiss hospitality at its finest. Caminada is the perfect example of how a chef's vision, focus, determination and, above all, desire to create an all-encompassing guest experience can lead to the creation of a trailblazing, multi-award-winning Alpine restaurant that our members want to return to again and again. Is it worth the trip? Ask anyone who's been, and the answer is a resounding 'yes'.
Words: Verena Neumayr-Howes
For more inspiration on locations to travel to for some Autumn sun, checkout our picks of sunny destinations including Bali and Morocco that should be top of your list.