We know that any attempt to rank albums by quality is fraught with subjective problems. One person's mellifluous mood lifter is another's ear-bashing racket. That said, all of the cult favourites and revered classics on our list have stood the test of time. Dive in and turn up the volume for some of the greatest albums ever made.  
10. Coldplay – A Rush of Blood to the Head (2002)
Initially derided for their wholesome image, Coldplay revealed more angst and ambition on their second album, a muscular collection of arena-sized anthems which nudged the nice guys of Britrock into U2's stadium-filling league. Sparkly heart-tuggers like In My Place and The Scientist proved Chris Martin's growing emo-pop mastery, helping to make this multi-platinum chart-topper Coldplay's biggest seller to date.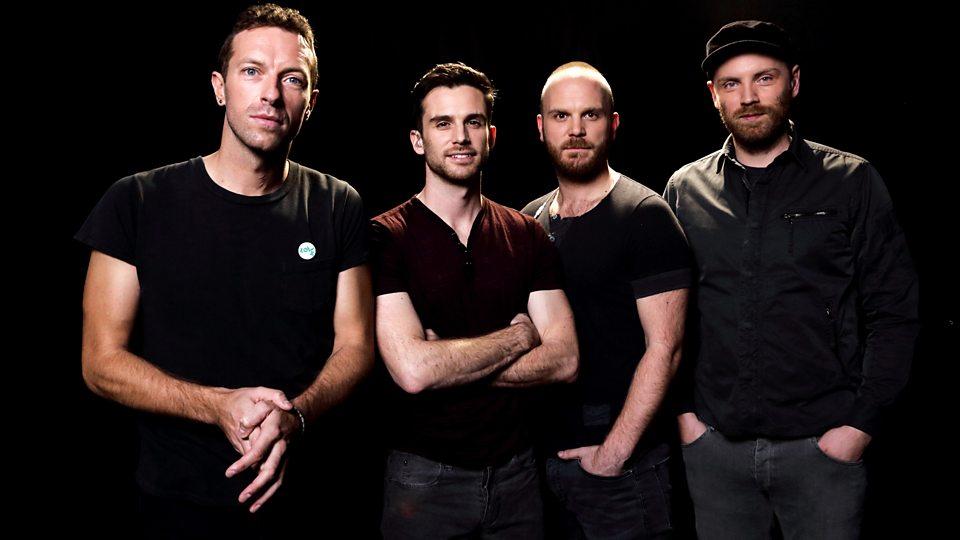 9. Bjork – Homogenic (1997)
Bjork's third solo album blasted the avant-pop diva to new heights of emotional and musical complexity, blending electronic textures with orchestral strings to great effect on epic-sounding songs that chronicle heartbreak, homesickness and the rugged beauty of her native Iceland. Homogenic spawned five superb singles including the thumpingly dramatic Bachelorette and the glistening sci-fi lullaby All Is Full of Love.
8. Miles Davis – Kind of Blue (1959)
Jazz trumpet legend and tireless innovator Miles Davis moved from his angular "hard bop" phase into a looser, more melodic "modal" groove with this impeccably cool mid-century design classic. Featuring a crack band, including John Coltrane on saxophone, Kind of Blue is now widely regarded as the greatest jazz album ever, with sales in the millions and a lasting cultural impact.
7. Kraftwerk – Trans Europe Express (1977)
An elegant celebration of Europe's romantic past and gleaming future, Kraftwerk's sixth album elevated robotic beats and machine melodies into sublime electronic poetry. The title composition is a sleek rhythmic locomotive whose piston-pumping percussion mimics the sound of train wheels in motion while its much-sampled sister track Metal on Metal had an unlikely but crucial influence on early hip-hop, techno and industrial music.
6. Beyonce – Lemonade (2016)
Queen Bee surpassed even her own bootylicious standards with this stylistically rich, emotionally complex, socially conscious "visual album". Partly born from marital strife, Lemonade covers the full spectrum from militant black feminist battle cries to glamazon dance-pop anthems and tender electro-soul ballads, all aided by a stellar guest list including Kendrick Lamar, James Blake and Jack White. A 21st century classic.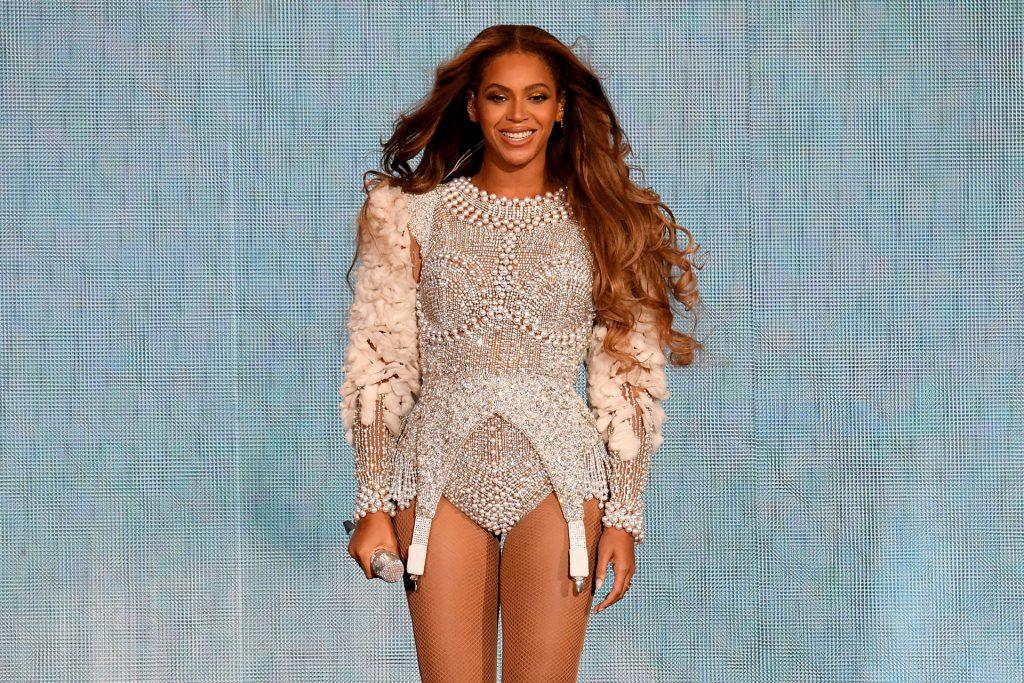 5. U2 – The Joshua Tree (1987)
Irish rockers U2 tapped a rich creative seam with their fifth album, a cinematic journey through a semi-mythic America. Drawing on folk, gospel and blues, all clothed in shimmering ambient-rock production by Brian Eno and Daniel Lanois, The Joshua Tree spawned a string of huge hit singles including Where the Streets Have No Name and With or Without You. Selling over 25 million copies, it remains the band's most successful and iconic album.
4. David Bowie – The Rise and Fall of Ziggy Stardust and the Spiders From Mars (1972)
A genius at reinvention, musical chameleon David Bowie finally dreamed himself into becoming a genuine glam-rock superstar with his fifth album. His highly theatrical Ziggy persona, a pansexual alien rock messiah, struck a chord with thrill-hungry pop kids. More importantly, the album's operatic concept was underscored by magnificent glitter-punk anthems like Starman, Moonage Daydream and Ziggy Stardust itself.
3. Stevie Wonder – Songs in The Key of Life (1976)
The invincible peak of Wonder's stunningly creative 1970s hot streak, Songs in The Key of Life expanded the vocabulary of soulful pop by embracing funk, gospel, jazz-rock fusion, classical pastiche and more. Featuring huge hits including Sir Duke and Isn't She Lovely, this sprawling double collection became a multi-platinum Grammy-winner and a personal favourite not just of Wonder himself but also of Prince, George Michael and Elton John.
2. Radiohead – OK Computer (1997)
Thom Yorke and his Oxford chums expanded their musical horizons hugely with their third album, a dystopian scifi masterpiece fuelled by pre-millennial angst, politician pessimism and technoage paranoia. Moving beyond their grunge-infused guitar roots to embrace electronic instruments and orchestral jazz textures, grandiose alienation anthems like Paranoid Android and No Surprises laid the groundwork for Radiohead's wilder experiments in the 21st century.
1. The Beatles – Sgt. Pepper's Lonely Hearts Club Band (1967)
A world-changing landmark in avantrock ambition and adventurous studio production, the eighth Beatles album elevated pop music to high art. Psychedelic in sound, kaleidoscopic in look, symphonic in scale, this audio-visual banquet became one of the one of the first ever concept albums. It remains the Fab Four's most enduring commercial smash with sales topping 30 million.  There's no doubt this is one of the greatest albums ever made.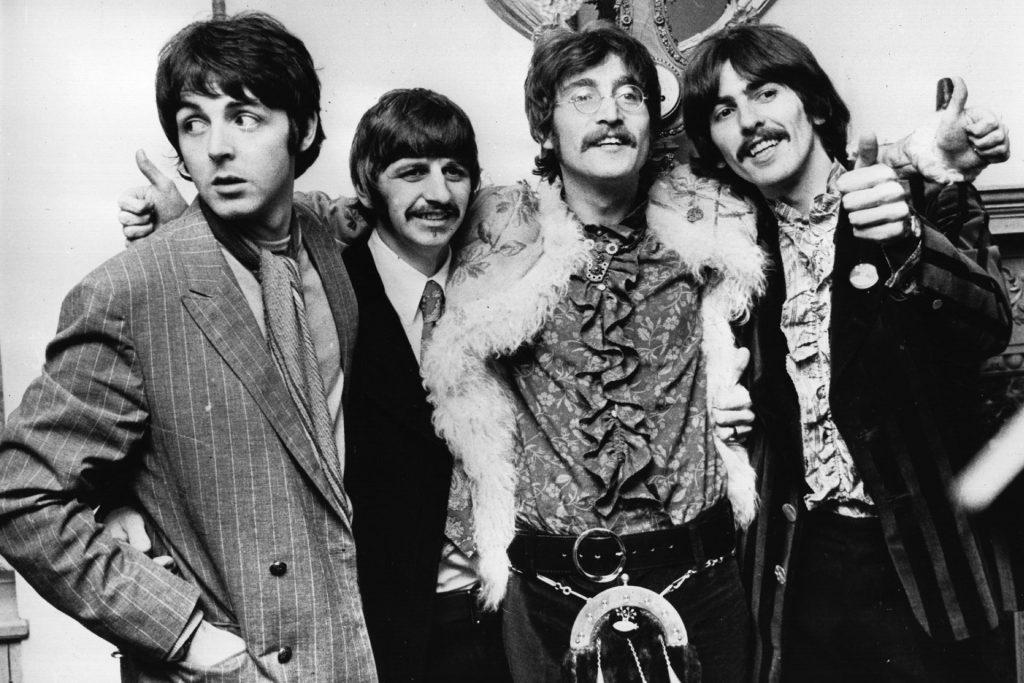 About the writer
Stephen Dalton first began writing about music, films and books way back in analogue times when the legendary New Musical Express was still an inky printed weekly. He is now a regular contributor to The Times, The Hollywood Reporter, Uncut, Classic Rock and more. His work has also been published in The Guardian, The Quietus, Rolling Stone, The Huffington Post, Wallpaper and other august publications.