With three restaurants with five Michelin stars between them, two daughters, a blossoming TV career, and a Disney character inspired by her work, it's safe to say that French chef Hélène Darroze has plenty going on in her life. She's a busy mother, chef, and business owner, but we managed to catch up with her shortly after she arrived at London's King's Cross St Pancras on the Eurostar from Paris – a journey she's become quite familiar with since she was invited to run the kitchen at The Connaught hotel in 2008.
It only took the fourth-generation chef one year to impress the Michelin inspectors enough to grant the restaurant a star in 2009, with two stars following in 2011, before – a decade later – her culinary efforts were rewarded with a third star, adding her name to a shortlist of female chefs who've been at the helm of a restaurant granted the top Michelin accolade.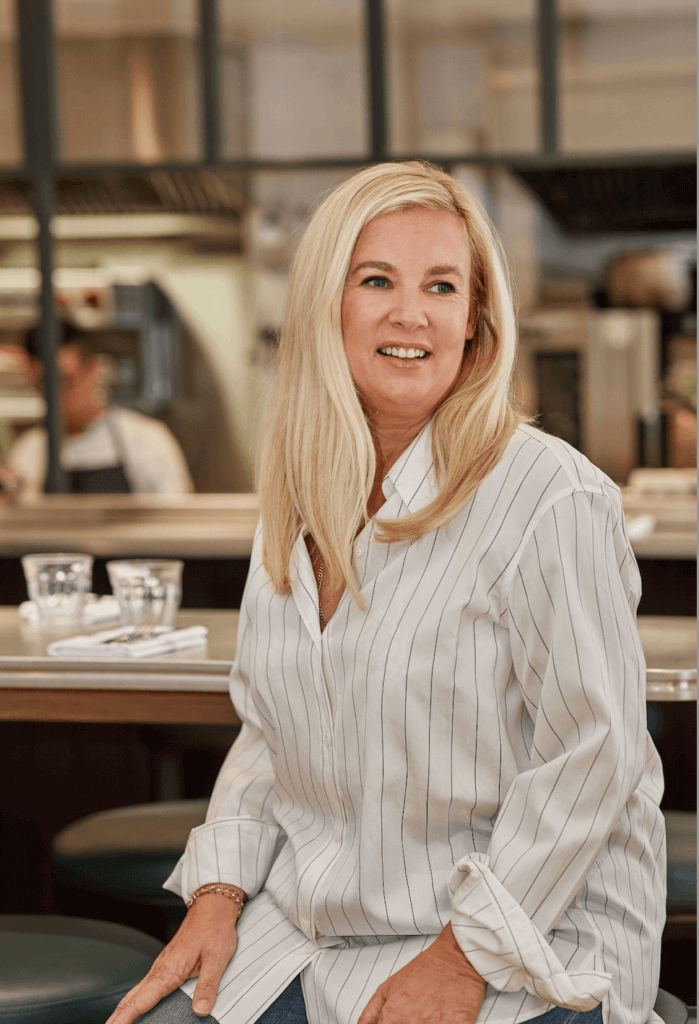 At the time of the announcement, Darroze was in lockdown in Paris and her London restaurant was closed. 'It came as a complete shock when the awards were announced – it was like an emotional tsunami,' she explains. 'It was a huge recognition for me and it took many days for it to register – mainly because I couldn't be with my team to celebrate and let it all sink in.'
'This was a truly collaborative award and highlights the passion and dedication of the people I work with. I was so happy when we finally had the opportunity to reopen, reunite, and celebrate properly with everybody – and of course our guests and your members.'
Darroze isn't just being modest here. The emphasis on teamwork and collaboration is something that's been important to her since she was a girl, watching the cooks working seamlessly together in her family's restaurants across the southwest of France. It's also an ethos instilled by her former boss and long-time mentor (and former DINE cover star), Alain Ducasse – she'd initially joined his team as an administrative assistant before she was drawn to the kitchen by the passion and creativity across every aspect of his global restaurant empire.
The upheaval of the past two years has afforded her the chance to step back and appreciate her colleagues more than ever. She's now adamant she'll delegate as much as possible to the skilled people around her to let them shine. 'I used to take on too much myself, but now I feel much more confident to share the burden. And to keep things fresh, I always tell my team that we should aim for a fourth Michelin star – even if it's just in our minds. When you get to this level, you can't think of it as the end of the road. It must be another step in the journey.'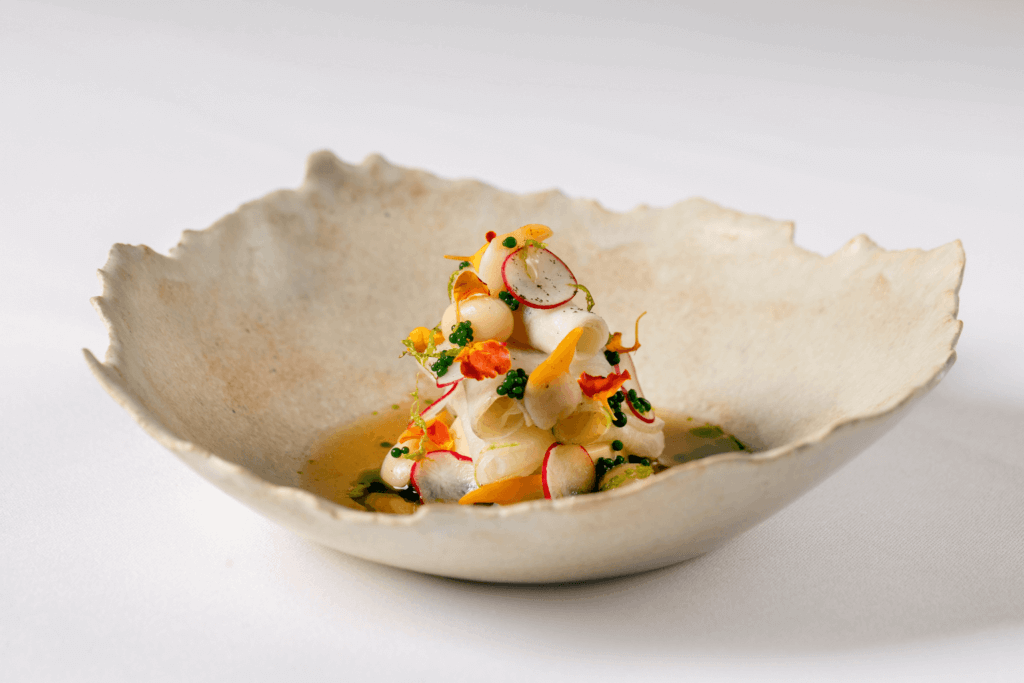 Darroze admits that maintaining three- Michelin-star standards while striving for constant evolution comes with its challenges, but she's thankful that her own creativity requires little attention. 'Inspiration often comes naturally and never feels forced. Whether it's at home with my girls or travelling through America and Asia, I'm fortunate that the small moments in life trigger an emotion or sensitivity that translates to my cuisine. I always strive to cook with my heart and I'm thankful that I have people around me that understand my values, spirit, and vision to help me capture it on the plate.'
As well as developing new dishes and tweaking the service, she's channelling a lot of her energy into reducing the restaurant's impact on the planet – which is something that's really come to the fore in recent years.
'Our industry has a big responsibility to make changes for the better, and it's all been a huge learning curve for me and the team. When I arrived in London in 2008, we were using a lot of products from my homeland – fish from the Basque country and vegetables from Provence, for example – but we quickly discovered the UK had a lot of what we needed and started to nurture relationships with wonderful suppliers.
'Today, we still occasionally stray into Europe for products – you just can't beat Italian tomatoes – but we're lessening these air miles as much as possible. My next big project is to reduce our plastic waste – which isn't easy in a professional kitchen!'
It may not be simple, but she has every faith her team will harness their passion, creativity, and collaboration to find a solution that'll take them on the next step of the journey. We can't wait to see where Darroze takes things next – and with Michelin Green Stars now on the table, they could get that fourth star, after all.
For a restaurant with three Michelin stars housed within one of London's most opulent hotels, it's incredible how at ease Darroze and her team make our members feel when they take a seat in the wood-panelled dining room. It's a wonderful place to celebrate special occasions, impress important clients, or simply experience some of most precise and inventive modern French cuisine in the world. We work closely with the team and are here to secure priority reservations – to become a member, book a call here.
words by Alex Dalzell