Not all that long ago, the mere mention of "English wine" would prompt raised eyebrows – but fast-forward to 2020 and the UK winegrowing scene is booming, with passionate winemakers producing perfectly balanced sparkling wines and other varietals to rival their French counterparts.
Even better, many of these picture-perfect vineyards are within easy reach of the capital and offer on-site restaurants, tasting sessions and cellar tours – and with the harvest coming up, early autumn is a great time to visit. Once you have perused our selection of the best vineyards in the southeast, contact us to book restaurant tables, secure vineyard tour slots and arrange romantic picnics among the vines.
Rathfinny Estate
White Way, Polegate, East Sussex BN26 5TU
Established in 2010 amid the rolling South Downs of Sussex, this supreme wine estate has transformed itself into one of the UK's top producers of sparkling wine that's received world-wide attention.
To get an overview of what makes it so special, ask us to book an exclusive estate tour and wine tasting, then kick back among the vines with a three-course picnic or takeaway from the Tasting Room Seafood & Wine Kitchen. Complete the experience with a purchase from the Cellar Door shop, or make a weekend of it by booking into the estate's beautiful Flint Barns.
The Mount Vineyard
Church Street, Shoreham, Sevenoaks, Kent TN14 7SD
Tucked away in the idyllic village of Shoreham, this contemporary boutique winery produces a diverse range of eight varietals across 10 acres, including a white pinot noir and award-winning sparkling rosé.
The popular wine tastings and vineyard tours are due to restart soon (ask us to keep you updated), and in the meantime we can book a picnic in the orchard, or arrange a glass of wine with a delectable cheese and charcuterie platter or stone-baked pizza in the courtyard or tasting room.
Hattingley Valley Wines
Wield Yard, Lower Wield, Alresford, Hampshire SO24 9AJ
Hattingley Valley has come a long way since the release of its first vintage in 2013. Today, the brainchild of former lawyer Simon Robinson is one of the UK's most successful wineries, lauded for its innovative approach to winemaking.
The best way to try UK Winemaker of the Year Emma Rice's award-winning sparkling wines is during a weekend tour and tasting. With its focus squarely on vino, Hattingley does not have an on-site restaurant, so we'll be able to let you know about the best dining spots nearby.
Gusbourne Estate
Kenardington Road, Appledore, Ashford, Kent TN26 2BE
Using age-old traditions combined with modern technology, Gusbourne's renowned winemaker Charlie Holland has been producing award-winning sparkling wines made from chardonnay, pinot noir and pinot meunier since 2010.
The estate offers romantic picnics for two, but if you visit between 26 September and 4 October, make sure to book a Discovery or Estate tour to witness harvest in full swing – you'll observe the pickers and taste grapes straight from the vines, followed by a wine tasting and lunch.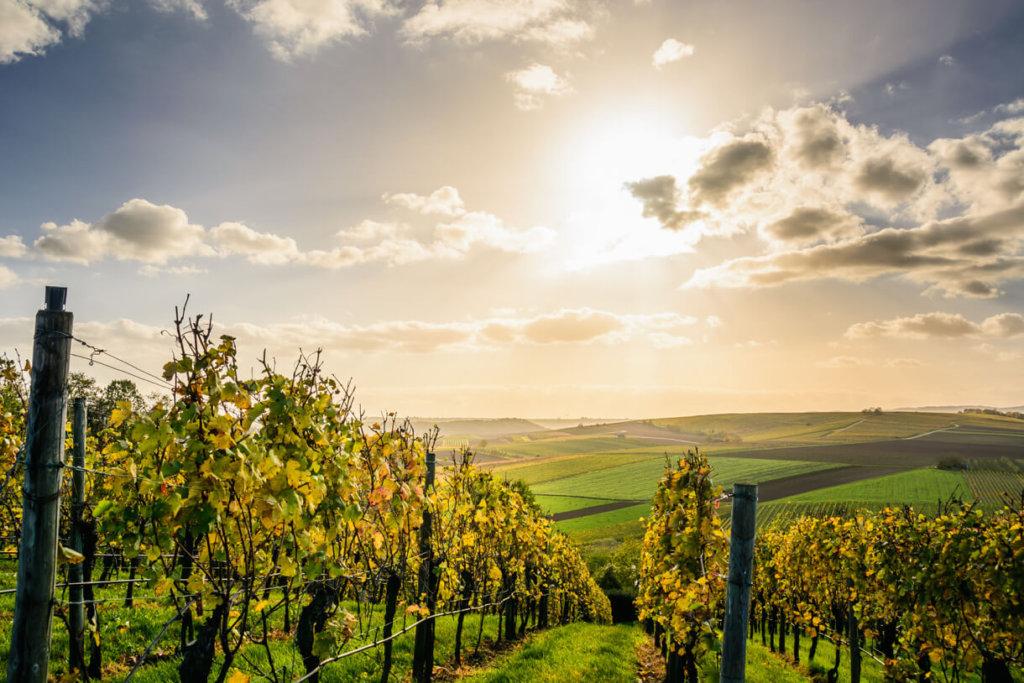 Denbies Wine Estate
London Road, Dorking, Surrey RH5 6AA
Family-operated since its inception in 1984, Denbies Wine Estate has become one of the UK's largest wine producers. Try the award-winning rosé, white and sparkling vintages during a wine tasting at the expansive estate, then join a scenic 50-minute outdoor vineyard train tour.
Other experiences include a vineyard tour on foot and afternoon tea hamper, and a secret vineyard trail. The estate also features several restaurants, a brewery, farm shop and new hotel. We can arrange all of this on your behalf.
Bolney Wine Estate
Foxhole Lane, Bolney, Haywards Heath, Sussex RH17 5NB
Located in the heart of rural Sussex, Bolney is one of the oldest vineyards in England. Initially founded by Rodney and Janet Linter in 1972, today their daughter Sam heads up the family business, producing premium red, white, rosé and sparkling wines.
Visitors can book a Taster or Grand Gourmet tour of the estate through us, or enjoy a bite to eat on the café's scenic balcony, while families will love the new vineyard trail and activity map.
Ridgeview Wine Estate
Ditchling Common, Fragbarrow Lane, Sussex BN6 8TP
Situated in the South Downs National Park near the picturesque village of Ditchling, Ridgeview is a second-generation family winery that has been producing world-class sparkling wines since 1995.
Chardonnay, pinot noir and pinot meunier varietals are stored in one of England's only bespoke underground sparkling wine cellars. Explore the cellar and vineyard during a pre-booked tour and wine tasting flight, before settling down in the Wine Garden with a picnic hamper or sharing platter.
Chapel Down
Small Hythe, Tenterden, Kent TN30 7NG
Supplying the likes of 10 Downing Street, Ascot and Restaurant Gordon Ramsay with its range of award-winning sparkling wines, Chapel Down is one of the UK's definitive wine success stories.
Visit the winery near pretty Tenterden for guided tours, tutored tastings in the modern, glass-fronted Wine Sanctuary or enjoy lunch at The Swan Wine Kitchen. Chapel Down also produces its own gin and vodka, as well as beer and cider, all available to purchase on-site.
Tillingham
Dew Farm, Dew Lane, Peasmarsh, East Sussex TN31 6XD
This biodynamic winery is the UK's new kid on the block. Having gained experience at Gusbourne, winemaker Ben Walgate decided to open his own farm in Peasmarsh near the beaches of Camber Sands in 2016 – complete with vineyards, fruit trees, livestock and a kitchen garden.
Book a personal tour and tasting of his already wildly successful experimental blends, best followed by wood-fired pizza in the new outside kitchen and a stay over in what was formerly a hop barn. Ask us to arrange your day at the farm.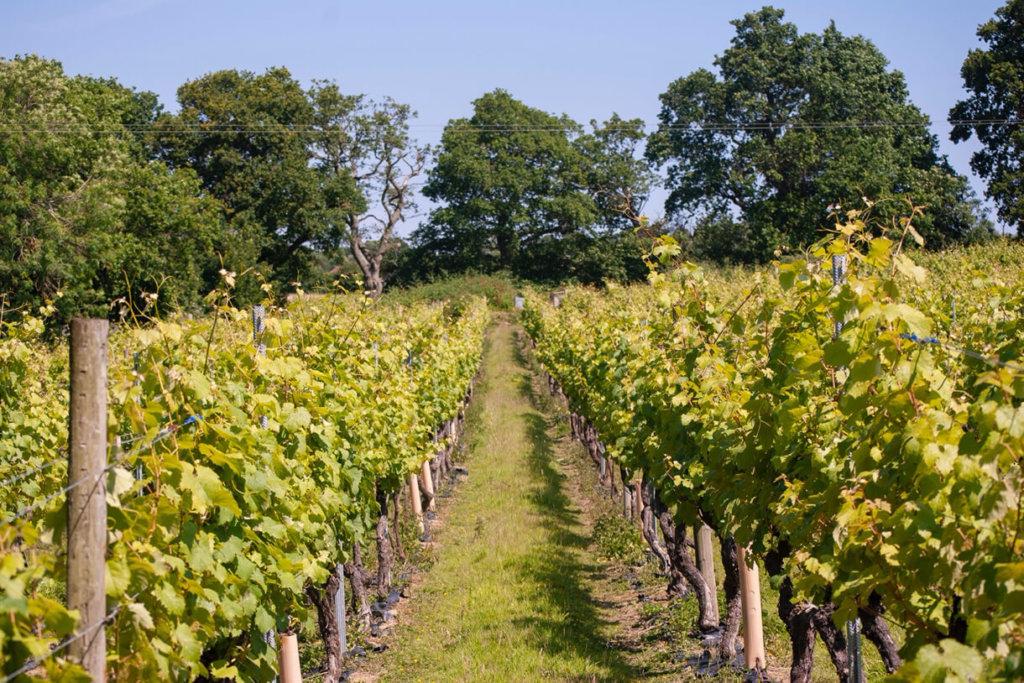 If you're living in London and want to enjoy the summer weather with your meal, check out our best spots for 'al fresco' dining in London.