A household name in the world of jewellery, Annoushka Ducas is the founder of Links of London and Annoushka. Renowned for her fine jewellery collections, exquisitely crafted in 18-carat gold and precious stones, Ducas designs for confident women (and men) who love to treat themselves to her statement pieces. We sat down with the designer to chat about female empowerment, the timeless allure of charm bracelets and how to carry Nick Cave's song lyrics on your wrist.
Have you always had an affinity for jewellery design?
I became involved in the jewellery industry almost completely by chance. I was working in Hong Kong when my mother, who had a fish business supplying the likes of Le Gavroche and Annabel's, rang me to say, 'I've got 60 chefs I need to buy presents for, do you have any ideas?' I told her about a craftsman I'd met in the Philippines who'd made some very simple silver jewellery for me, and suggested finding a picture of a fish to redesign in silver, in order to make a pair of cufflinks as a gift – and that was the start of Links of London, my first business.
We grew the brand and eventually sold it in 2006. At that time, there were very few brands designing fine jewellery that I actually wanted to wear, which then formed the basis for launching Annoushka in 2009 – and here we are, 11 years on!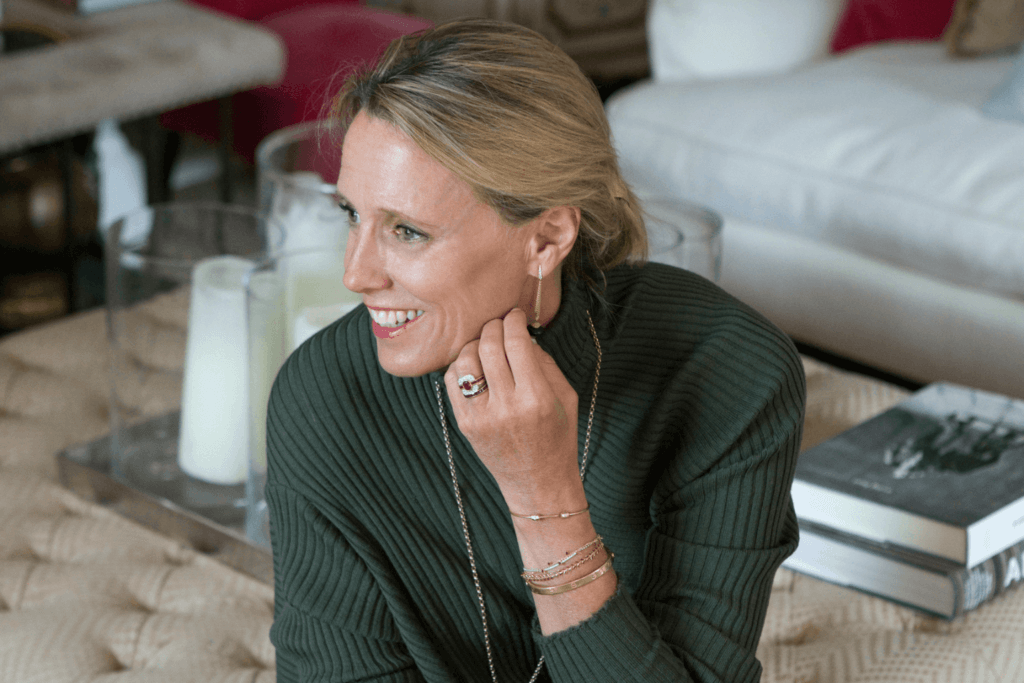 Your pieces are aimed at an increasing number of women who're buying jewellery for themselves. What's the allure of treating ourselves instead of receiving something precious as a gift?
I consciously set out to appeal to women who are confident enough to buy their own jewels, and to add to their collections over the years, rather than waiting to have it bought for them. While that might sound obvious in 2021, it was far less common in 2009. Buying for yourself is about connection; when a stone or a piece talks to you, it's impulsive – that's not something that can be gifted. I want my clients to be able to tell their story and narrative through the jewellery they wear, and build on that as they move through life.
Your popular charm bracelets are real investment pieces, designed to evolve and hold memories. What's the best way to collect charms?
I've been collecting charms and miniatures since I was a child, and each one reminds me of a special memory or person – it's very personal. All my charms are the most perfect version of the full-size object, with moving parts and often hidden details or openings, and can be worn on a necklace or a bracelet, or even on our hoops.
In 2020 I launched my first bespoke charm service, My Life in Seven Charms, where I distilled each of my clients' fondest memories and milestones into a series of seven exquisitely detailed 18-carat gold charms. I loved the concept so much that we ended up launching a podcast series, which unpacks the life of seven well-known personalities. Series two has just launched with Denise Lewis.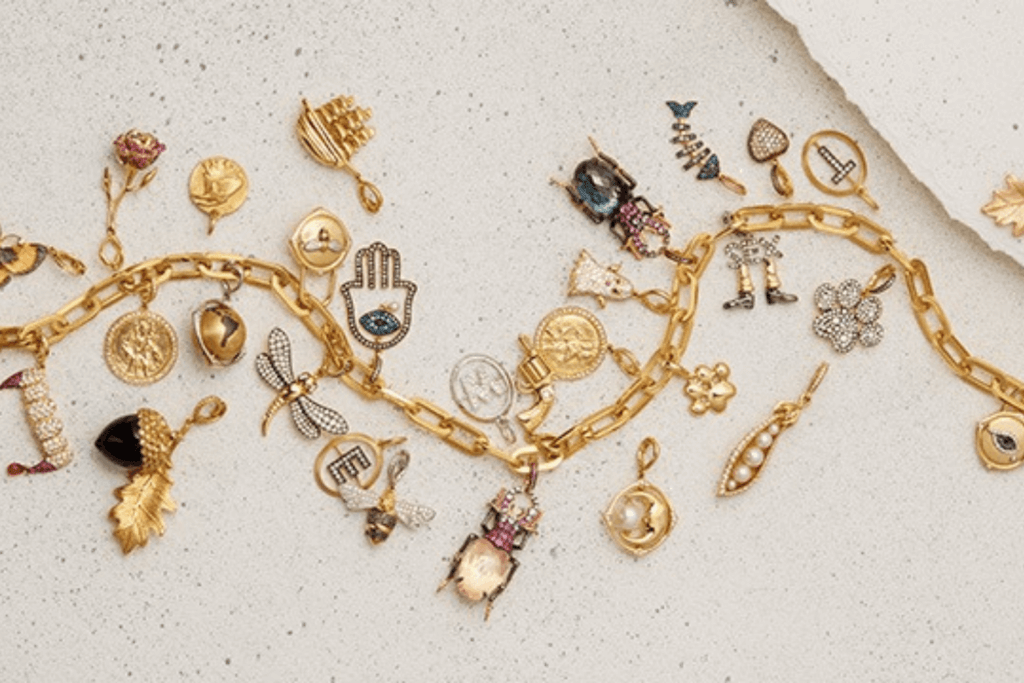 You're collaborating with Susie Cave and The Vampire's Wife on a special charm collection based on Susie's favourite Nick Cave songs. How did the idea for this unconventional take on charm bracelets come about?
It happened after Susie and I were introduced by a mutual friend. Susie had always wanted to design a set of charms based on her husband Nick's songs – his lyrics are so vivid and expressive that they were just perfect to be reimagined as charms. The collection was a lot of fun to design and looks fantastic with Susie's gorgeous dresses.
What inspired you to create your men's collection?
Over the years we've seen an increase in men shopping our collections – our Crown rings, for example, are often bought as men's engagement rings, and our Lovelinks have been popular with everyone. I think the point is that jewellery shouldn't necessarily be defined by gender – I really don't mind who wears my jewellery, as long as it brings them the joy that I intended when I designed it.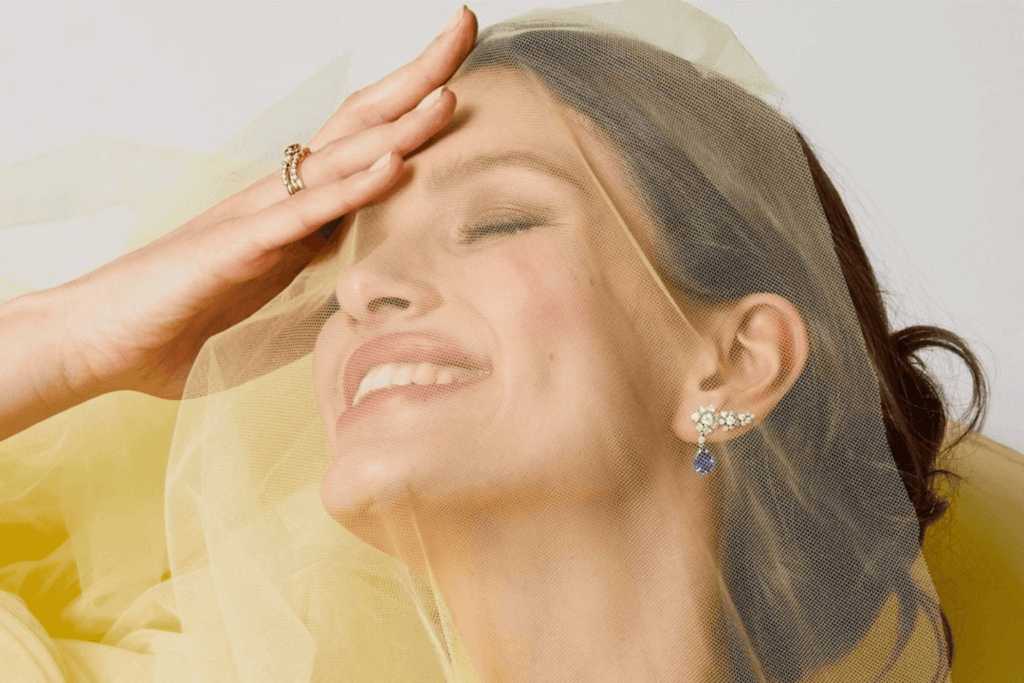 Can you tell us more about your female-focused philanthropic work?
During my career I've worked with women from all walks of life through philanthropic work and mentoring programmes. Our initiative, Give A Future, the result of an eye-opening trip for me in 2007, runs micro-finance programmes in Addis Ababa, working to empower women both financially and socially through micro-loans, alongside business and life-skills training.
In October 2020, I also launched The Brilliant Breakfast with The Prince's Trust – a grassroots, community-led initiative to raise money and awareness for young girls and women disproportionately affected by COVID-19. In our first year we raised over £321,000, and our target this year is £1 million.
You travel the world to find the most exquisite stones and inspirational craftsmanship. What are your favourite destinations that you return to again and again?
My favourite city is Hong Kong, as it has played a huge part in my life. I moved there when I was 22 – it's where I met my husband John and where I first started designing jewellery.
In summer we often go to Skiathos in Greece, a very low-key place that inspired my Hidden Reef collection. For the launch, we partnered with No More Plastic, a non-profit ocean-preservation foundation, and pledged to donate 10% of sales from the collection.
I've also recently returned from Kenya, where I was lucky enough to spend three months during lockdown. The incredible landscape, textures and animals were a huge inspiration for my next collection, which will launch in September this year.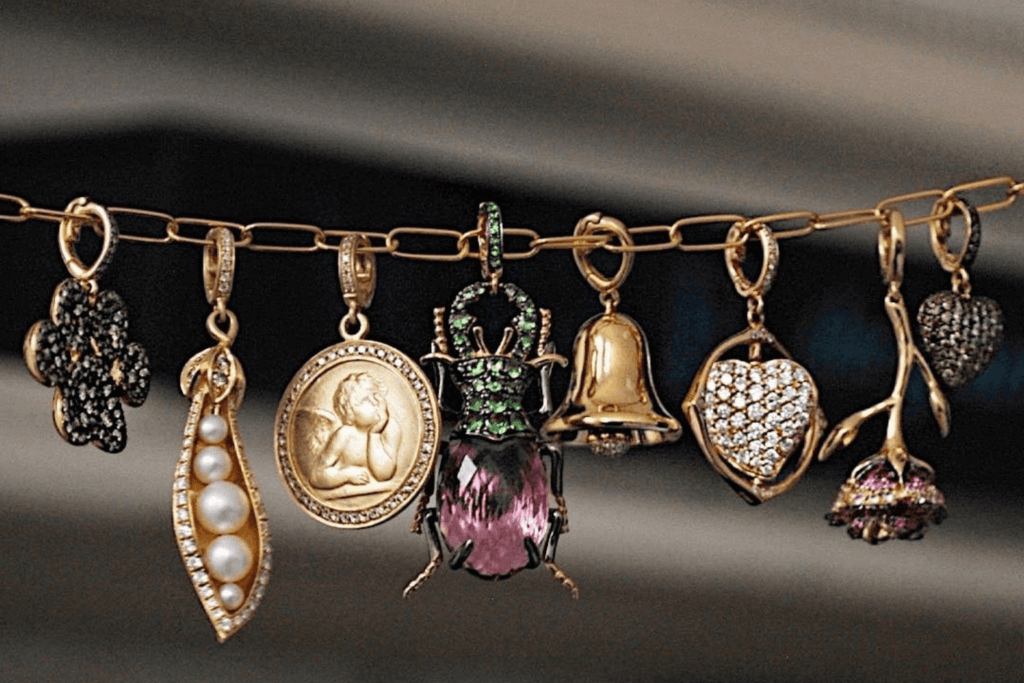 What other jewellery delights can we look forward to next?
I've recently launched my first bridal collection, Love and Commitment. The collection reflects the evolution of enduring love through designs that can be worn in countless combinations – encouraging you to play with them and find a way that is truly personal to you.
Join Ten for further details and to source any special pieces from the new range, or from other Annoushka Ducas collections.
Interview by Verena Neumayr-Howes