Since its inception in 1991, Christian Louboutin has become synonymous with glamour, specialist craftsmanship, and unmistakable style. Notable for their trademarked, red-lacquered soles, Louboutins are some of the most recognisable shoes in the world. We caught up with the man behind the brand to discover what inspired his passion for footwear and uncover the 'eureka moment' behind that famous red sole.
Firstly, what got you into the world of shoes in the first place?
It came after I saw signage at the Musée des Arts Africains et Océaniens in Paris. It was a high-heel shoe covered in a big red cross, as stilettos were forbidden due to the fragile wood and mosaic floors. It was a typical style shoe from the 1950s but we were in the 1970s, and I had never seen something like that as a child. It made me understand you can create anything with a sketch, and that's how I started to draw shoes.
What is the main difference in people's attitudes towards shoes today compared to when you started your career?
When I started designing shoes, they were simply considered an accessory, but by the end of the 1990s, shoes had become an essential component of a woman's wardrobe and the expression of a feminine strength.
Today, I believe people still have a very special relationship with their shoes. Many women are more like collectors nowadays, and they build a relationship with their footwear and take time to cherish it.
Do you still personally design all of your shoes?
Absolutely. I have one person who co-designs with me and a wonderful team at the studio supporting me. Each season, I do a lot of sketches. Not all of them result in a shoe, but each time a model is released for a new collection, I was the person who sketched it. Drawings are important, but in my work, the most important step is when the model tries on the prototype.
What's the story behind the signature red sole?
It was kind of a happy accident. I was at the factory in Italy, reviewing the first prototypes of the new collection. One was a Mary Jane high-heel. When turning the shoe, I noticed that there was a black sole, but that didn't match my sketch. My assistant Sarah was next to me with a bottle of red nail polish, so I took it and coloured the sole with it. Suddenly, it was a revelation.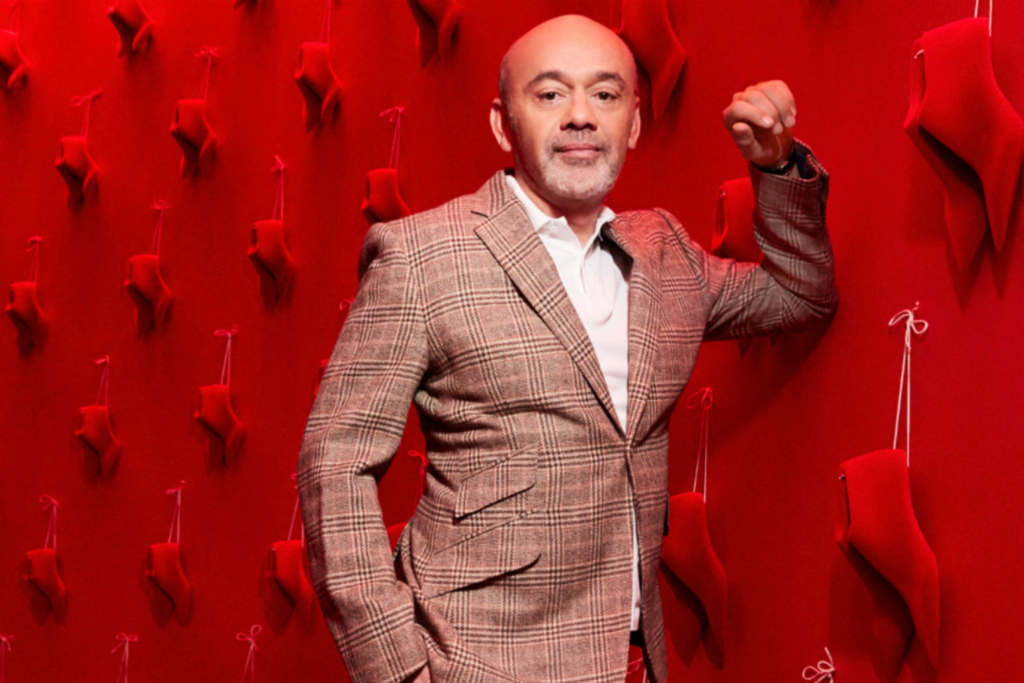 Many of our members will instantly think of these red-soled stilettos, but the brand is now about so much more. What, for example, makes your men's collection stand out?
I started designing shoes for men when the singer Mika asked me to create a selection of pairs for his tour in 2009. I didn't know him and was wondering why he came to me with such a request knowing I wasn't designing men's shoes at the time. He grew up surrounded by four sisters and a mother, and each time one of them wore a pair of my shoes, she felt empowered. And that's the feeling he wanted to embody when he was on stage.
I put myself in a specific state of mind to design a men's collection. For women, you're designing with curves in mind, while men's silhouettes require more angles. I believe that this is what makes my men's collections stand out. I also think that we offer a wide variety of shoes, with as many details as the women's collections, allowing men to feel like they are wearing something unique. I truly believe men should also be allowed to have the red sole!
Shoes can tell you a lot about a person. What do you think are the most important things to consider when choosing an investment pair?
Quality is always vital as you'll want to keep the shoes for as long as possible. But more than anything, you have to pick a style that makes you feel happy, strong, and reflects the mood you want to be in. The women I design shoes for are often comfortable with being themselves and embracing femininity. The shoe is the pedestal of your body, but also an introduction to your personality.
You place a lot of importance on inspiring and mentoring young designers – why is this so important and was there someone in your career who played this role for you?
I'm aware I've been very lucky in my life, and supporting young designers is part of my way of giving back. I know that when many fashion designers set out on their career paths, they put a lot of focus on making clothes, and accessories often come at the very end. I give them access to my factories and artisans to customise existing shapes and heels with their fabrics to make sure their shows properly respect their vision. And it makes me very happy!
I've been lucky enough to meet great people throughout my career. They have supported me over the years by being role models or faithful clients. Roger Vivier was one of them. I can definitely call him my mentor, even though I never designed for him. I got to know him while working on his retrospective at the Musée de la Mode et du Textile in Paris in 1988. I was his assistant, his cook, his translator… but he still taught me about looking for the perfect line. He was part shoemaker, part sculptor.
What's the thing you're most looking forward to when the world reopens?
It's got to be travel. Even though I have found new ways to get inspiration in recent months, I still miss travelling a lot – discovering new cultures and visiting friends all over the world. Travelling means a lot to me; it embodies independence but also the respect of others. I am one of those people who believes travel is essential for tolerance, intelligence, and discovery. Some things need to be seen, smelled, heard, lived to understand the beauty of it. That's why I live to travel.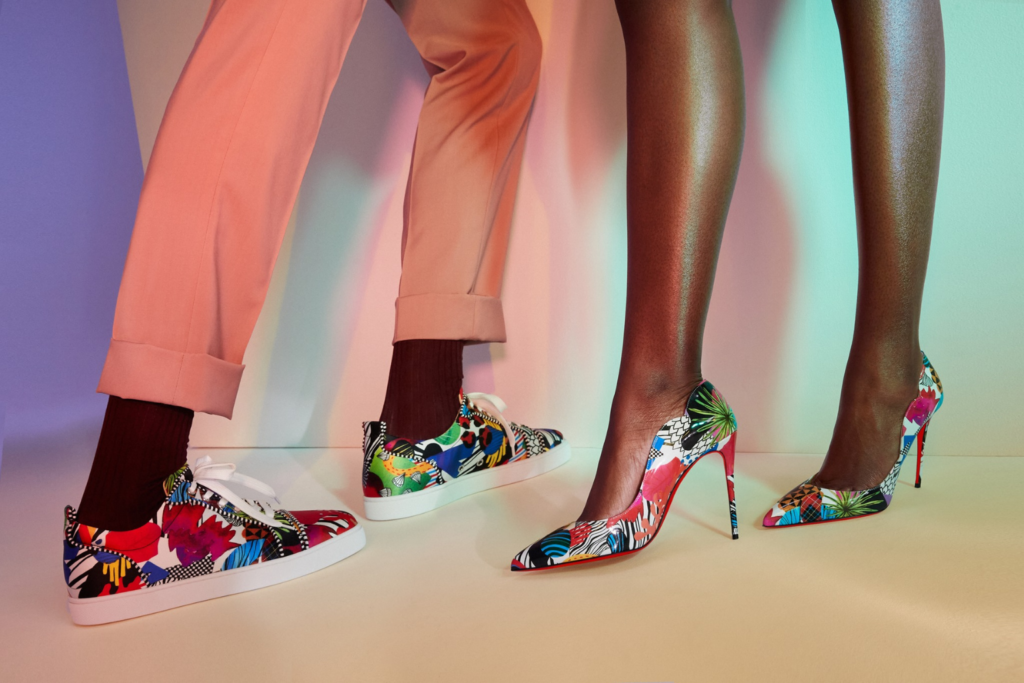 Interview by Alex Dalzell
From Christian Louboutin shoes to Anoushka Ducas jewellery, our retail team delivers a one-stop-shop for designer fashion and unique purchases – and often with exclusive member benefits, too. Find out more here.
---