With its dramatic coastlines, jagged mountain ranges and softly undulating valleys, Wales offers a vast range of impressive landscapes to explore. Despite its beauty, it remains relatively low on the tourist radar, meaning that areas such as Pembrokeshire and the Brecon Beacons offer the beauty of Cornwall and the Lake District with none of the crowds.
Steeped in history and myth, the land of Druids and dragons has plenty to delight the modern visitor. While this guide covers four of our members' most popular regions – the Brecon Beacons, Pembrokeshire, Snowdonia and the Gower Peninsula – we can plan holidays across the country.
We've listed a selection of boutique hotels that our members return to time and again. Given the frequency with which we book with these hotels on behalf of our members, we have negotiated special rates and exclusive benefits when booking through us. There's also a small selection of restaurants that we can secure you tables at, and our team is on hand to make more local recommendations.
Dive into our guide to find all the inspiration you need for your trip to Wales.
Our members' favourite hotels in Wales
From country houses backed by mountains to secluded boutique hotels, Wales has no shortage of incredible hotel options, and we're here to find the perfect place for your getaway.
We will take your preferences into account and provide you with a range of suitable options, saving you the time and stress of doing the research yourself. We've pinpointed a small selection of our members' favourite hotels – become a member to discuss availability and for more recommendations to suit you.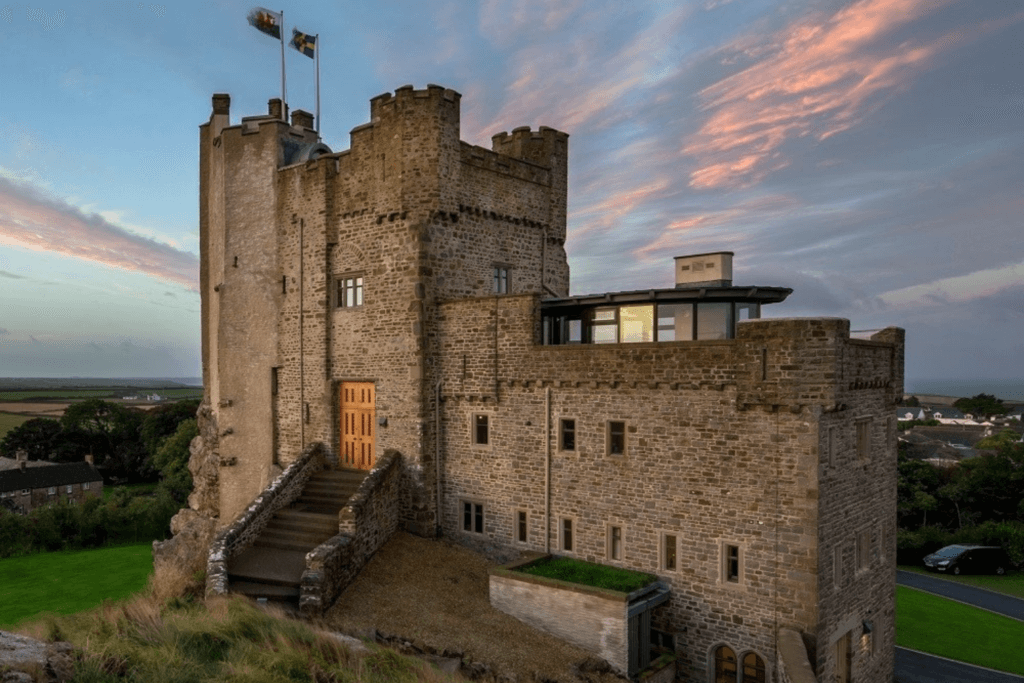 Best for views: Roch Castle
Based within a 12th-century Pembrokeshire castle originally built by a Norman knight, this is about as authentic as it gets – but don't expect the medieval history to distract from its modern, luxury stylings. Roch boasts service, cuisine and a location that is second to none – choose between a tower room or sea view overlooking St Bride's Bay. (Reopening in November)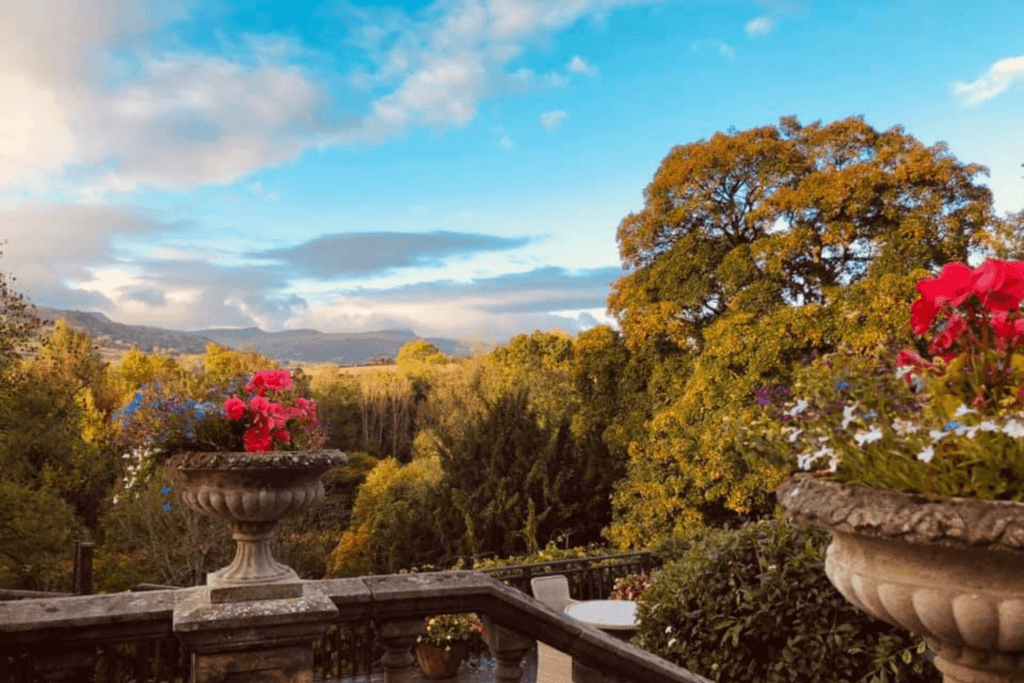 Best for hill walking in the Brecon Beacons: Peterstone Court
For a country-house-style welcome in the heart of the National Park, Peterstone Court offers a spa experience that few can match. With stunning views over the Beacons and River Usk, the emphasis is firmly on health, and the restorative walks in the beautiful landscape that surrounds it are what really elevates the experience.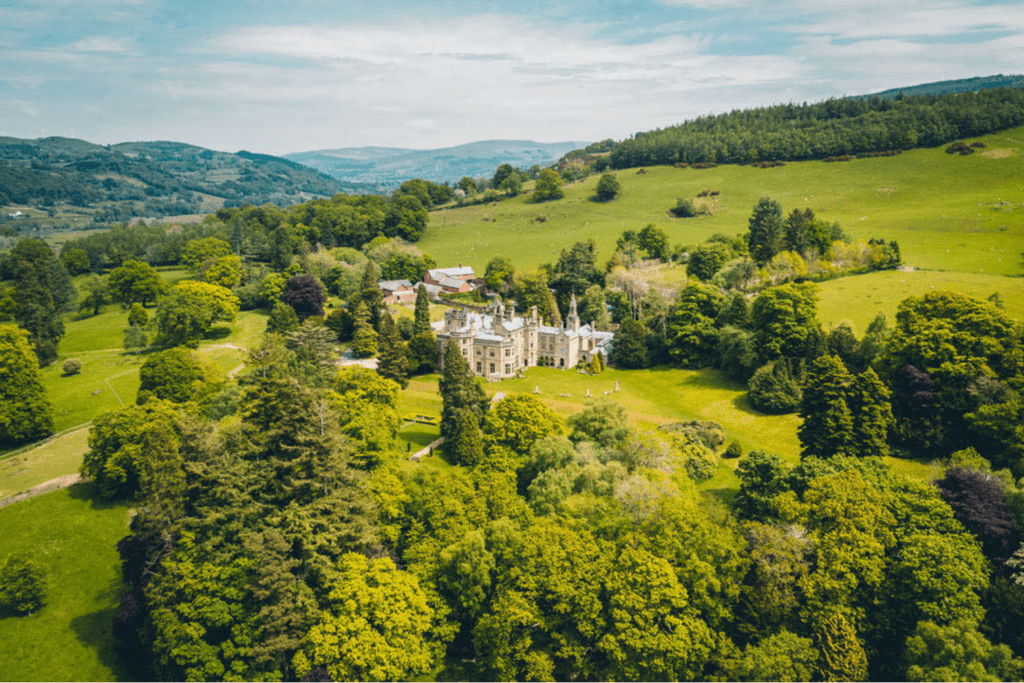 Best for seclusion in Snowdonia: Palé Hall
Let's be honest, there are two types who travel to Snowdonia: those who sleep in tents and aim to summit Snowdon shortly after sunrise, and those who indulge their nesting instincts and check into Palé, an old-school, luxury country house that prefers fine dining and idyllic woodland gardens to hill climbing.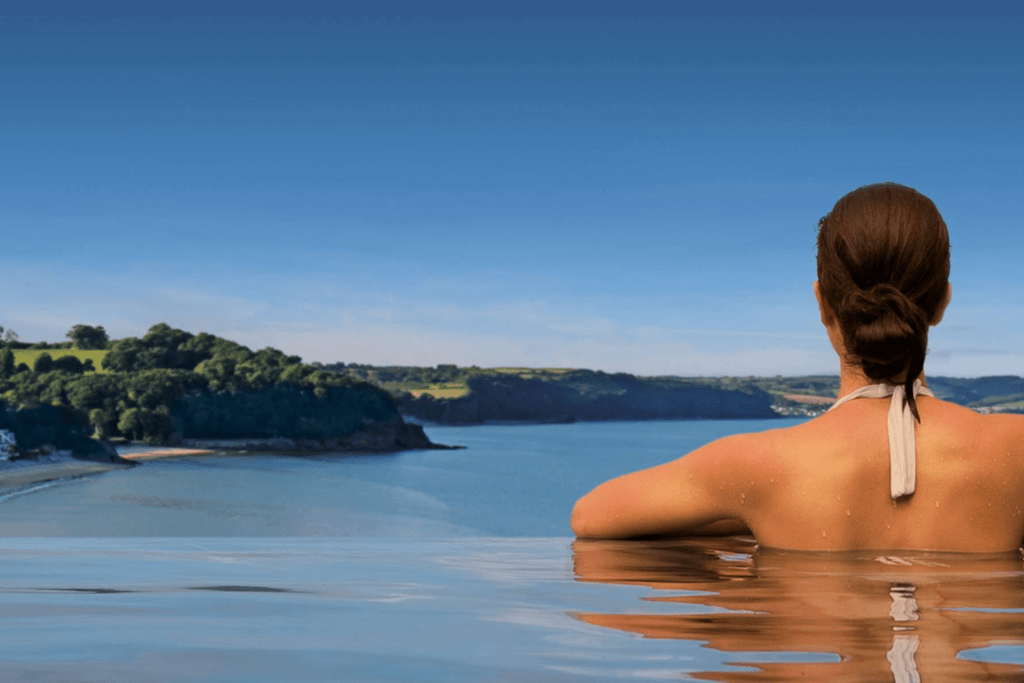 Best for beaches in Pembrokeshire: St Brides Spa Hotel
Throw the curtains open to views across Saundersfoot Bay from your characterful guest room at this popular hotel. Pembrokeshire has no shortage of incredible coastal spots, but the Saundersfoot headland is one of the biggest draws in the area, and this hotel highlights the coastal location, with region-driven menus in the harbour-facing restaurant and marine treatments in the spa.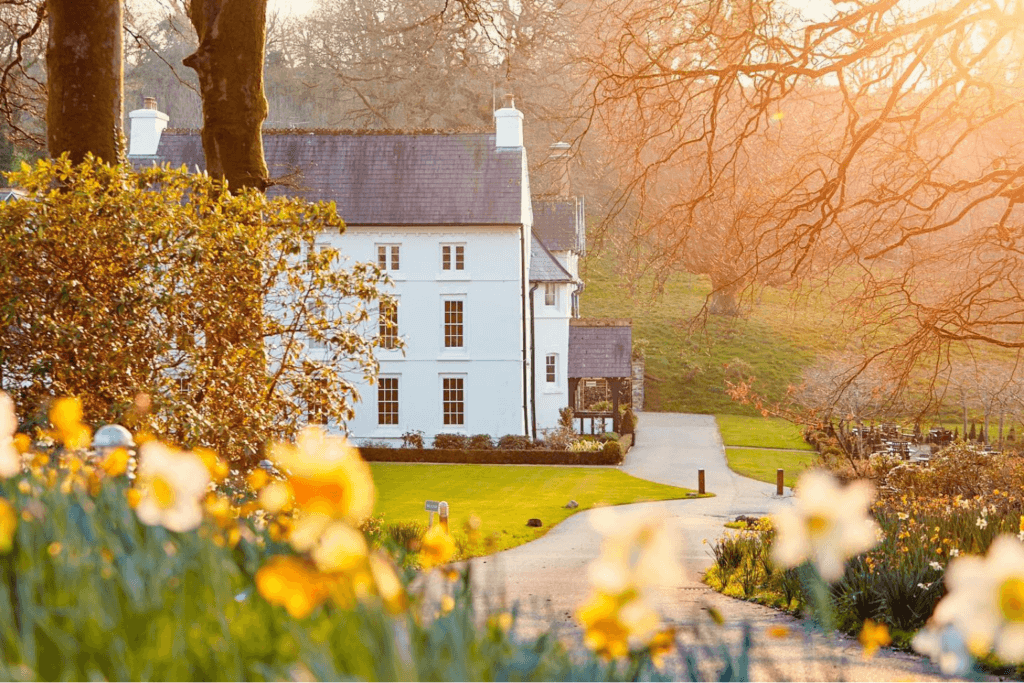 Best for the great outdoors: Grove of Narberth
Situated deep inland from the "pigs head" promontory of Pembrokeshire, the Grove offers the opportunity to enjoy a peaceful, country-house-style retreat while exploring the rolling hills and wilderness that surrounds it, from the Pembrokeshire Coast Path to the historic Preseli Hills.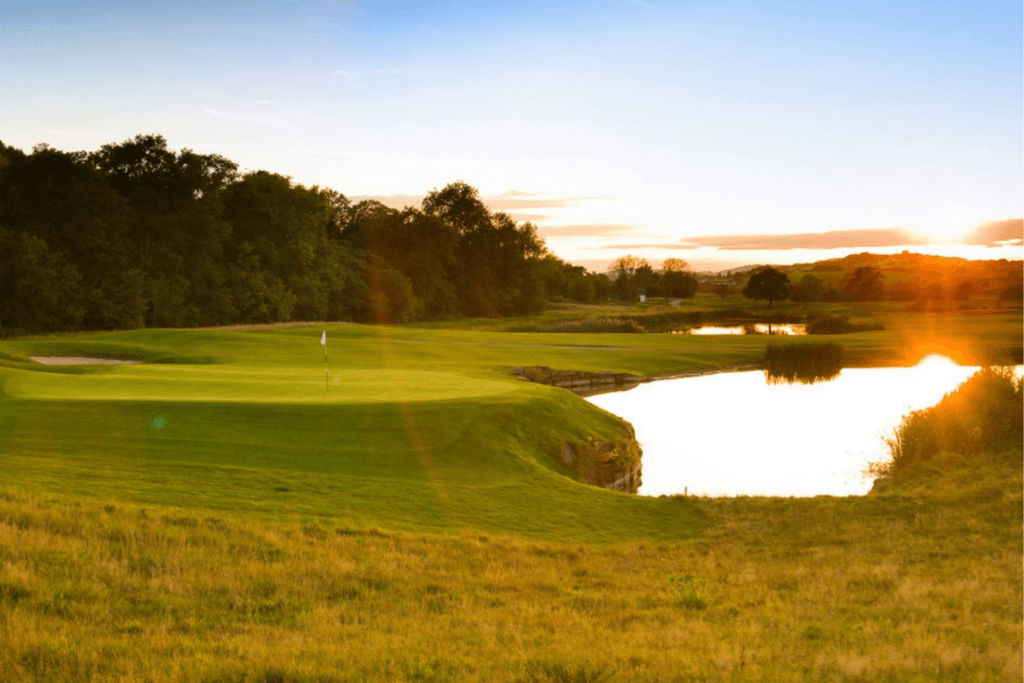 Best for golf: Celtic Manor Resort
The golf, spa and leisure resort outside Newport in southeast Wales was the venue for the first Ryder Cup held in Wales – in 2010 – and is still dominated by the sport, with three championship golf courses and countless other outdoor pursuits to keep guests satisfied.
The top 5 places to eat in Wales
Our dining expertise covers every corner of the British Isles, and we have asked thousands of members for their local dining recommendations to increase the breadth of our knowledge and direct relationships with restaurateurs. You will now enjoy priority access and benefits at more restaurants across Wales than ever before – check out a small selection below and become a member for more recommendations.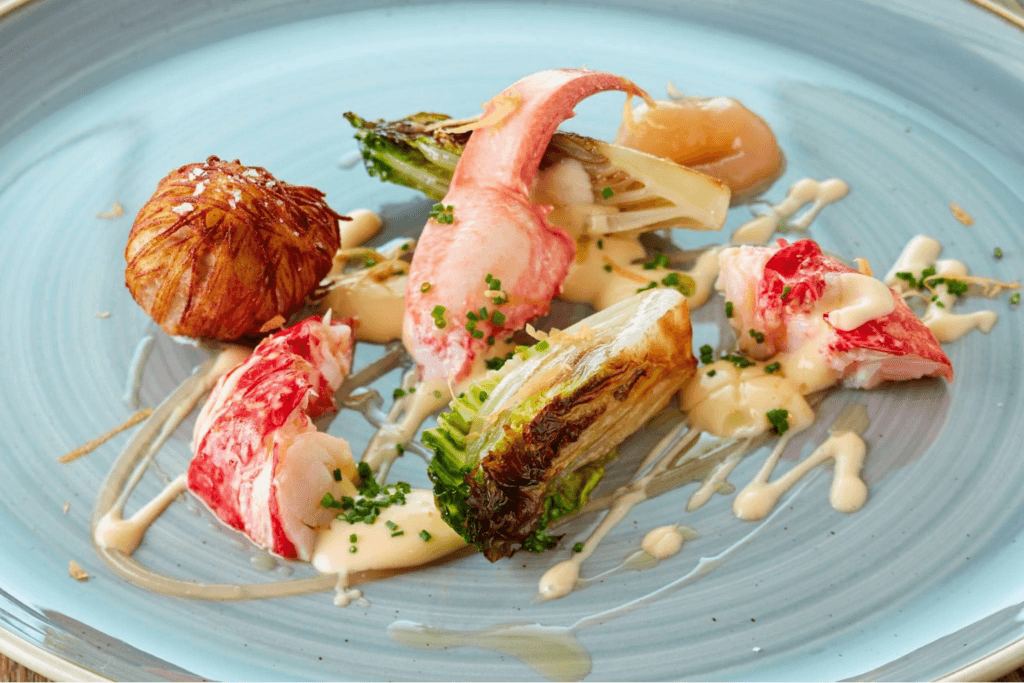 Beach House Restaurant
Oxwich Beach, Swansea SA3 1LS
Skirting Oxwich Bay's golden stretches of sand, this rustic Welsh beach house offers unbeatable coastal views and a menu that owes its fresh seafood to the waters on its doorstep. Hungry swimmers can stroll straight from the beach to a table to feast on local delicacies such as Llanelli mussels and Ty Siriol pork.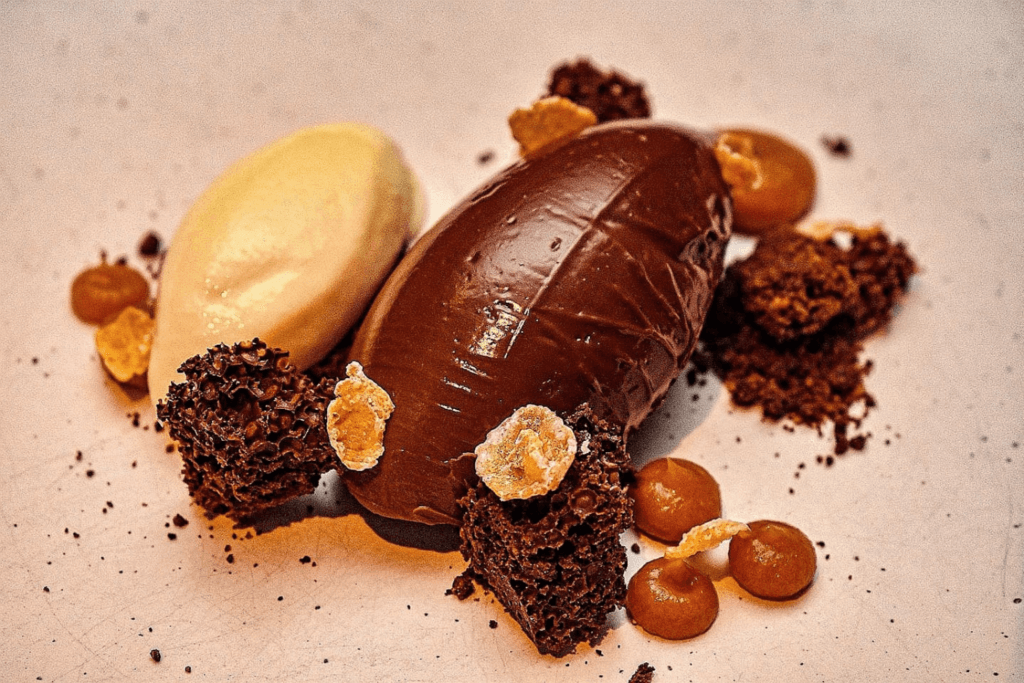 Blas Restaurant
Twr y Felin Hotel, St Davids, Pembrokeshire SA62 6QT
Meaning taste in Welsh, Blas describes its cuisine as "art on a plate", boasting creative, experimental and delicious flavours. The contemporary menu is inspired by Wales' seasonal produce, with dishes originating from the surrounding countryside and coast. Like the cooking, the interior is modern yet quirky.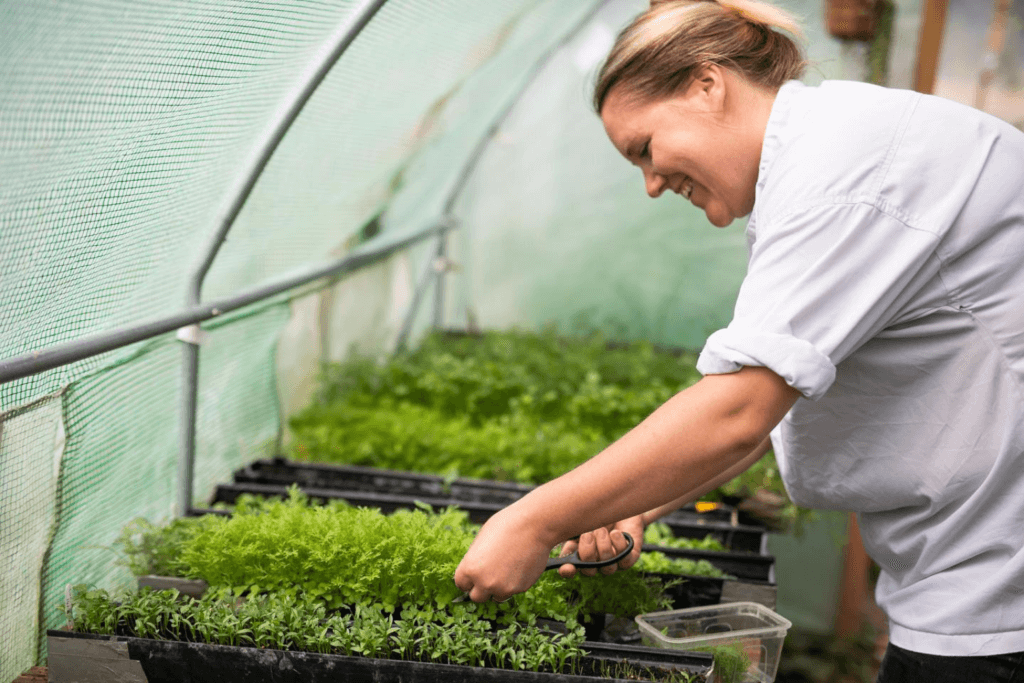 Fernery Restaurant
Grove, Molleston, Narberth, Pembrokeshire SA67 8BX
Fernery Restaurant is set within a luxury country house hotel in the rolling Narberth hills, and its self-sustainability philosophy is even reflected in the interior, with fern details dotting the space. The excellent menu showcases chef Douglas Balish's elegant, contemporary cooking, using vegetables and herbs picked daily from the restaurant's kitchen gardens.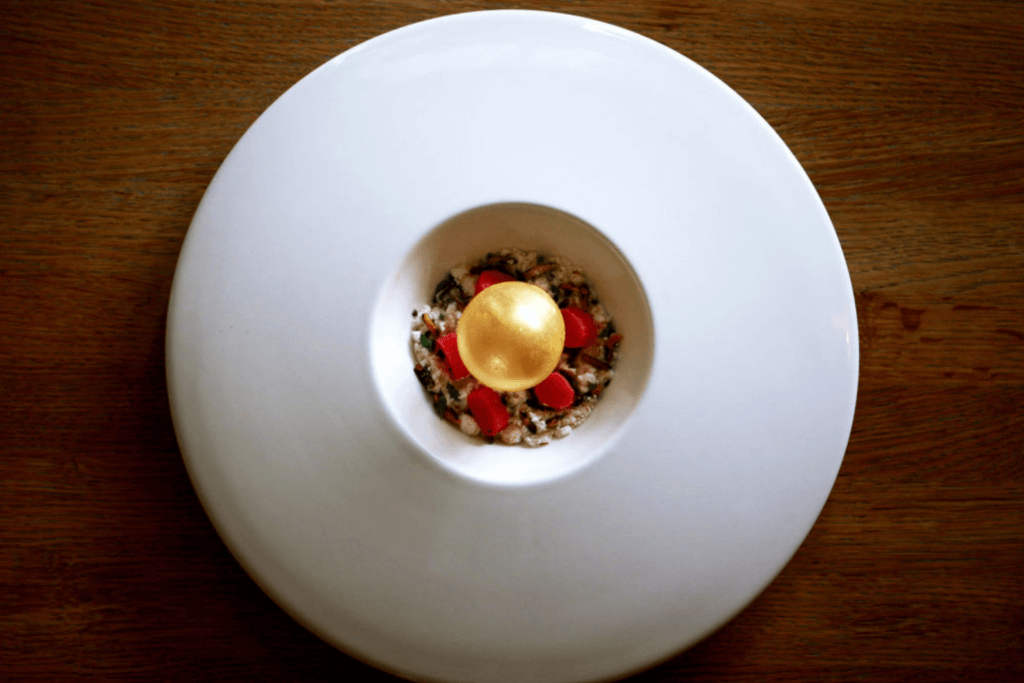 Sosban & The Old Butchers
Trinity House, 1 High Street, Menai Bridge LL59 5EE
Only open Thursday to Saturday, this restaurant has become a firm favourite with locals, our members and critics – winning a Michelin star in 2017. Located in an old butcher's shop, it has a simple interior that features aqua-blue walls and a series of mismatched tables designed to seat just 16 guests. The menu is a surprise, so go with an open mind and an appetite.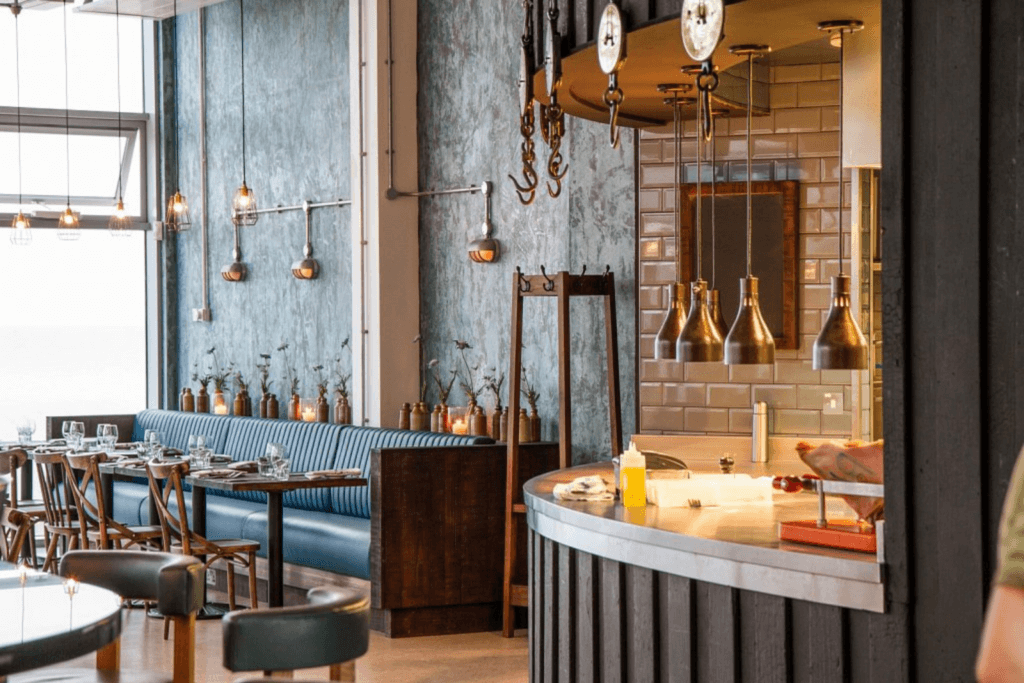 Bryn Williams Porth Eirias
Porth Eirias, The Promenade, Colwyn Bay, Conwy LL29 8HH
This bistro is famous for its local Welsh produce and lovely beach location at Porth Eirias, and the spacious, informal dining room offers a view into the open kitchen. Patrons prize the seafood and it has received numerous awards for its beautifully cooked food, but special mention must be made of its Bib Gourmand from Michelin.
For more staycation inspiration, discover the sprawling coastline and well-preserved ancient woodland of the New Forest, take a deep-dive into the dramatic coastlines and rugged moors of Devon, or have a look at our top 6 staycations for a post-lockdown getaway.