Since launching DINE magazine almost one year ago, we've had the pleasure of interviewing some of the most inspirational chefs across the globe to feature within our four issues. In honour of this week's International Women's Day, a day to celebrate female achievements, challenge preconceptions, and embrace herstory, we're focusing on inspirational women in food, who're making waves in an industry where females make up just 20% of the workforce in the UK and 4.7% in the US. So join us as we look back on our past DINEs to shine the spotlight on the extraordinary women overcoming all expectations to thrive in this male-dominated industry.
The most inspirational women in food right now
Monica Galetti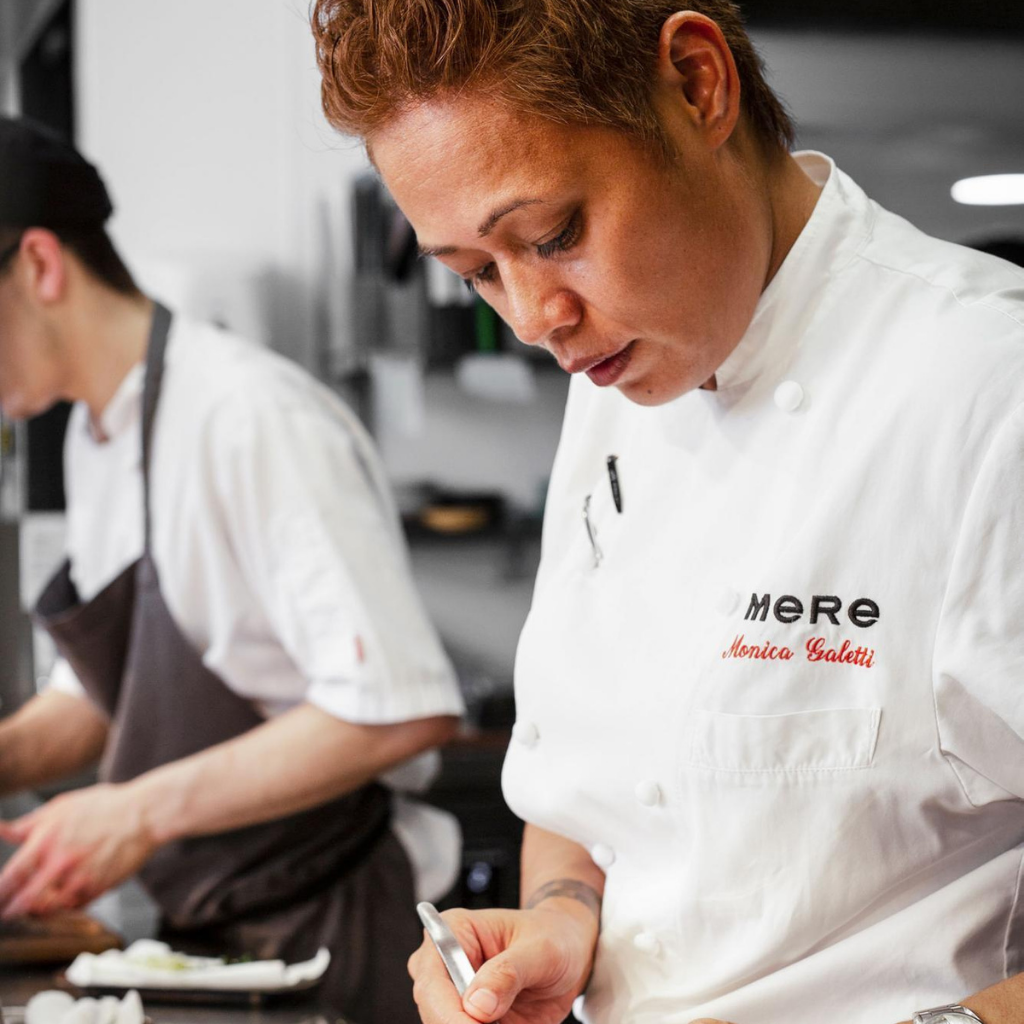 Samoan-born Monica Galetti is one of the most well-known chefs (female or otherwise) in the UK ever since she became a household name as a judge on Masterchef: The Professionals. Moving to England from New Zealand in 1999 to work at Le Gavroche, Monica became the first female senior sous chef at Michel Roux Jnr's two Michelin star restaurant. Since then, alongside guiding the next generation of world-class chefs as a Masterchef judge, Monica's achievements include opening Fitzrovia-based restaurant Mere, releasing two books and becoming a mother to daughter Anais. We spoke to Monica about what it is to be a female chef in today's industry and what advice she has for the next generation – see what she has to say in our video below.
Clare Smyth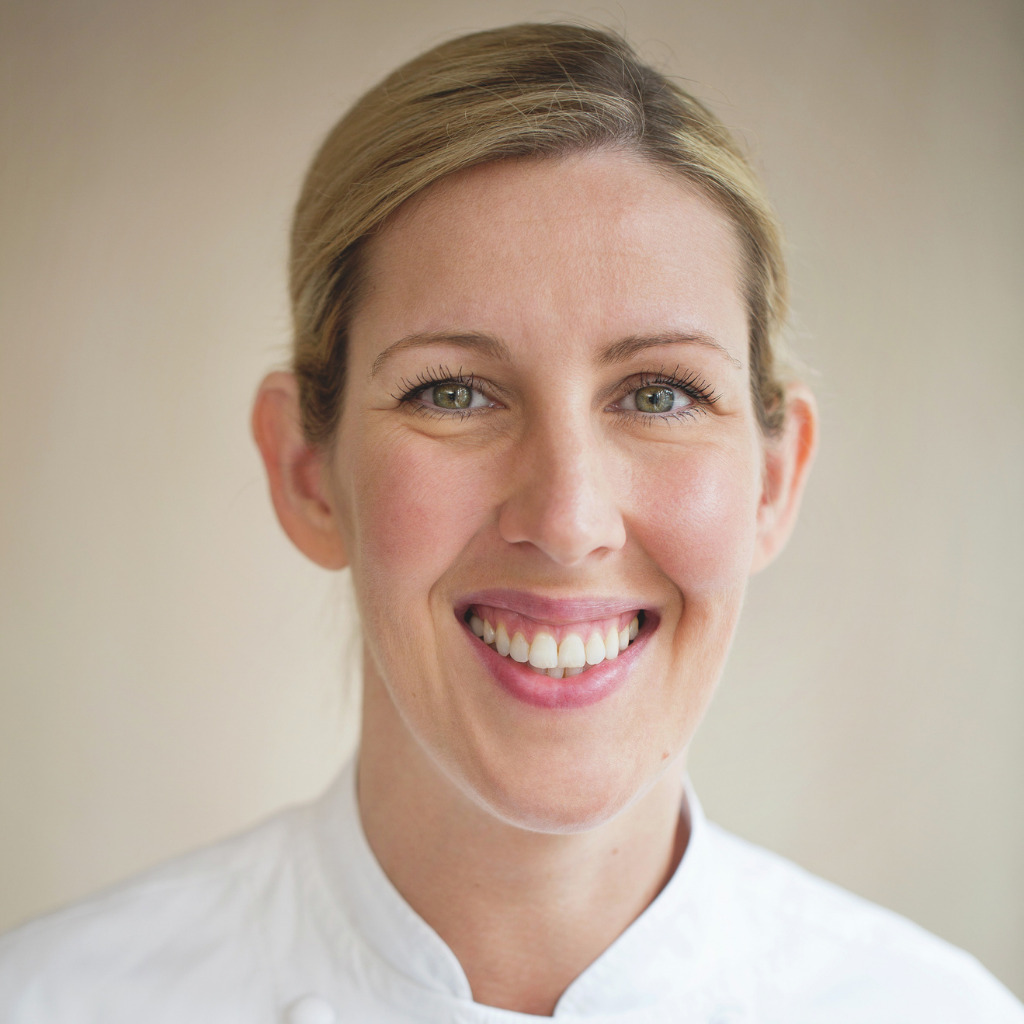 Since joining the team at Restaurant Gordon Ramsay in 2002 – where she became chef-patron in 2012 and subsequently earned the three- Michelin-starred restaurant five AA rosettes and a perfect 10 in the hallowed Good Food Guide – chef Clare Smyth has been awarded an MBE, was recently awarded three- Michelin stars at her own eponymous restaurant, and catered for Prince Harry and Meghan Markle's royal wedding.
In 2017, Clare Smyth opened her first solo venture, Core by Clare Smyth, which quickly garnered the most in-demand reservations in London, and she hopes to open her new restaurant, The Crown, in Sydney in 2021. We caught up with the chef to discover her culinary icons, kitchen secrets and guilty food pleasures.
Read our full interview with Clare Smyth to find out who her biggest inspiration is and what she considers to be her greatest achievement.
Anne-Sophie Pic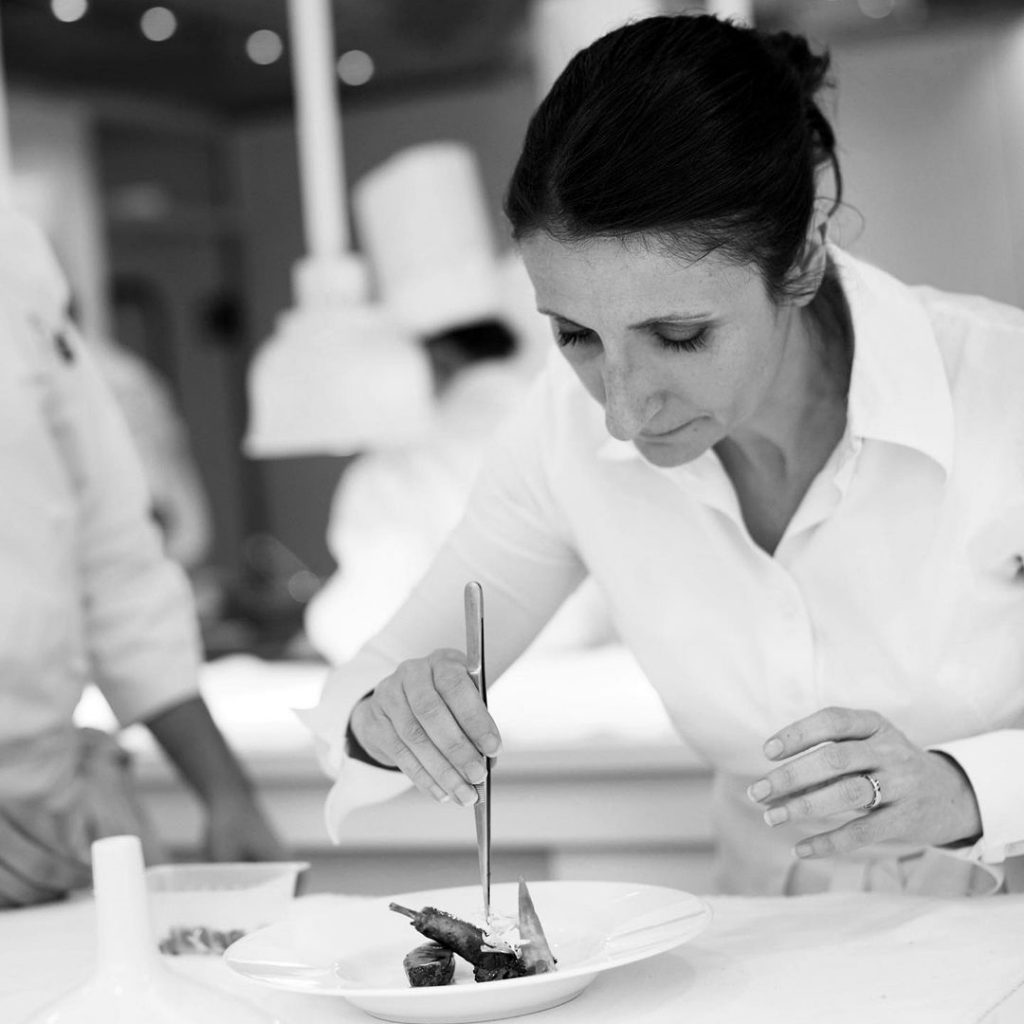 She's one of the most lauded chefs in the world and a champion of traditional French cuisine. But despite her Michelin stars and global acclaim, for Pic, the proof is still so often in the plating.
With eight Michelin stars across five restaurants, Anne-Sophie Pic is the most decorated female chef in the world – and one of the most inspirational women in food today. Inspired and encouraged by her late father, she has pioneered a fresh approach to traditional French cuisine and developed a passion for beautiful plating. Here, we catch up with the chef to discover just what it takes to get to the top – and why she loves chocolate so much.
Dominique Crenn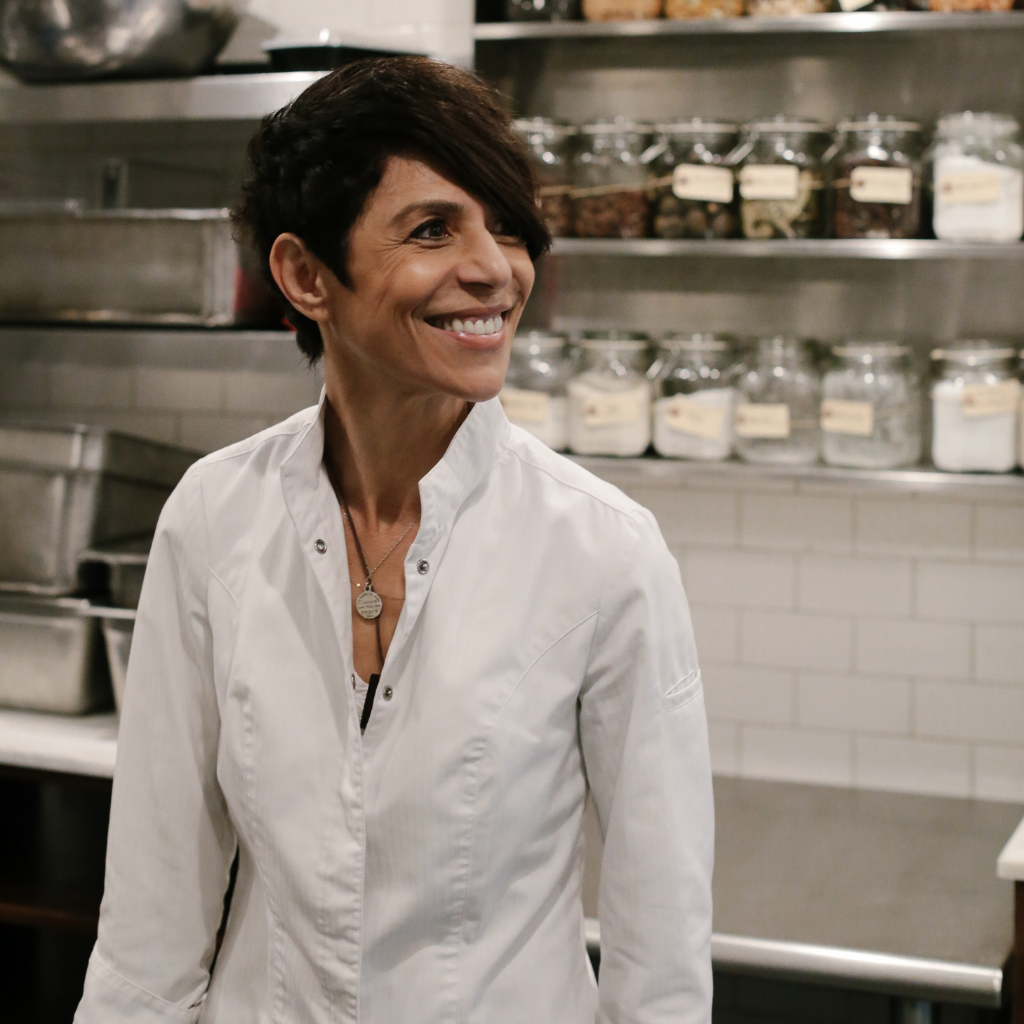 In retrospect, you might say Dominique Crenn's dexterous culinary career is not entirely unexpected – with a mother who delighted in exposing her daughter to different cuisines, and an epicurean father who introduced her youthful palate to Michelin-starred restaurants from a young age. These experiences formed the foundation of a culinary legacy that has seen her work with Jeremiah Tower and star in an episode of Netflix's popular documentary film series, Chef's Table. Crenn's most notable success, however, is undoubtedly having her flagship San Franciscan restaurant awarded three Michelin stars in 2018 – making her the only female chef in America to have achieved such a feat to date.
We caught up with Crenn to discover her culinary icons, kitchen secrets and guilty food pleasures – download your copy of DINE 3 here to read the full interview.
The women to watch
We know how much our members like to be ahead of the curve, so in our most recent edition of DINE we showcased the women and men to watch out for over the coming years. These talented new-generation chefs are all cooking at the very top of their game and have some interesting stories to tell with their menus, too. Here, we introduce you to the two young women taking the culinary world by storm, well on their way to becoming the next inspirational women in food. To find out more about the up-and-coming chefs featured in DINE 4, click here to read the full article.
Ashleigh Shanti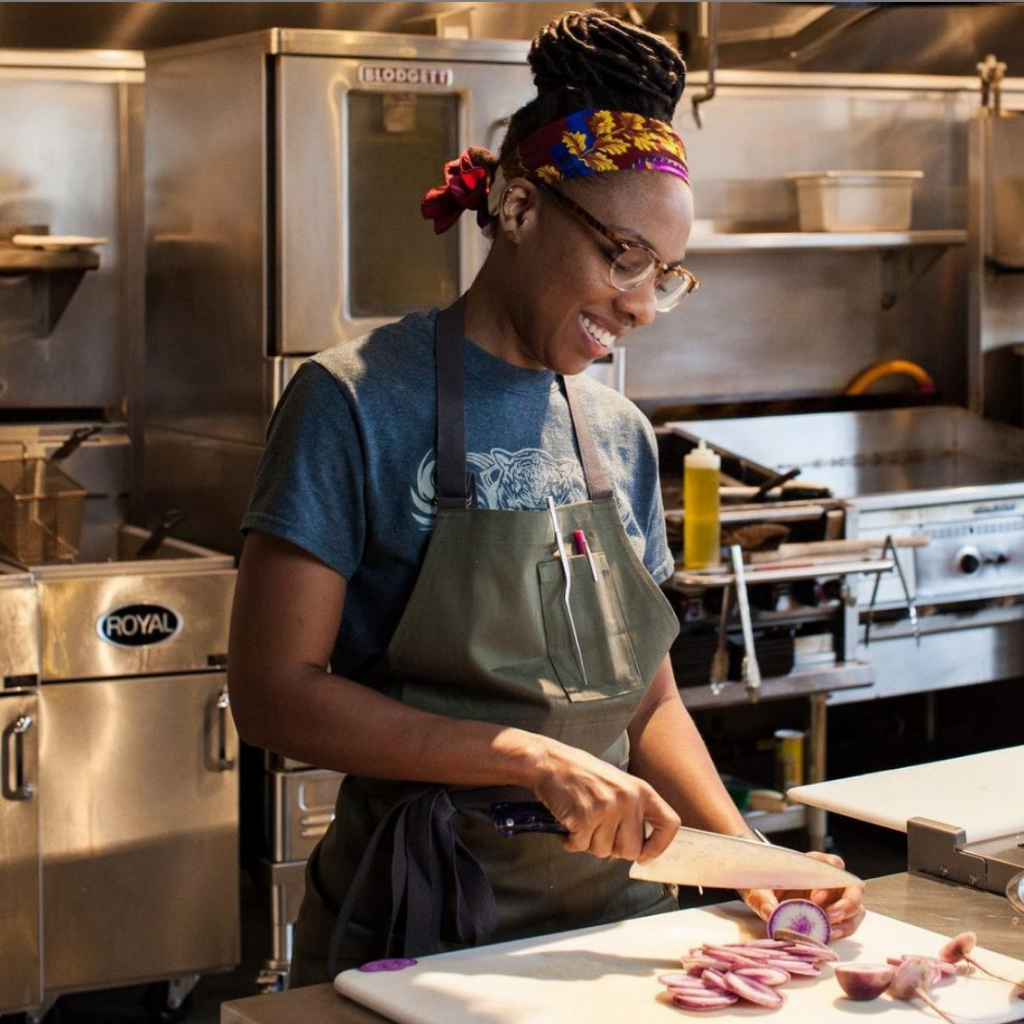 A camping trip in the Blue Ridge Mountains of Virginia put Ashleigh Shanti on a path to finding her real purpose. She had ten years' experience in the industry as an internationally trained chef and certified sommelier but wanted to carve out her own niche. She found it in the wilderness – realising she wanted to fuse West African and Appalachian cuisines to create something truly unique – and is now at the helm of head-turning Benne on Eagle at the Foundry Hotel in Asheville, North Carolina.
Lisa Tang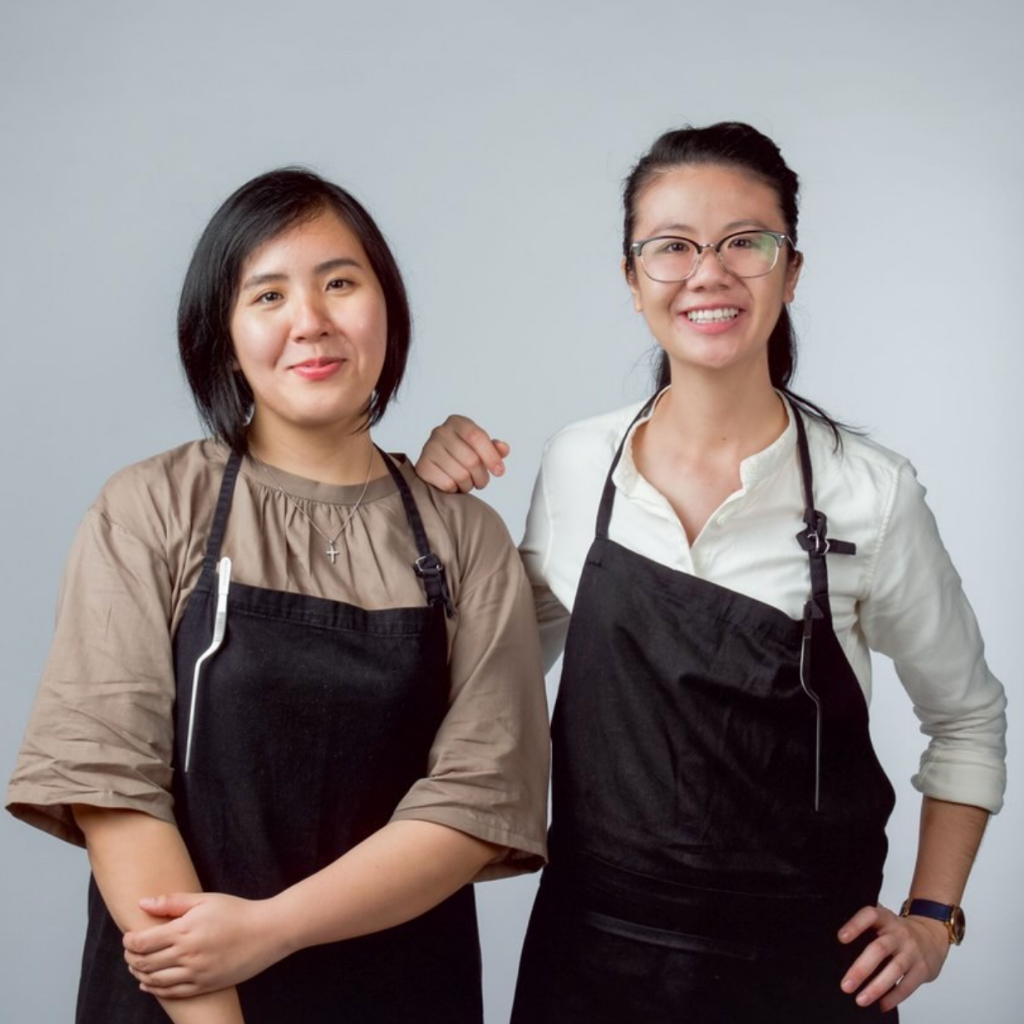 Like many chefs of her generation, 24-year-old Tang is very conscious of the hospitality industry's impact on the planet and has made it her mission to challenge food norms and cut unnecessary waste. After graduating top of the class from the distinguished Culinary Institute of America, she returned to her native Singapore to establish Kausmo in the Shaw Centre. Our Dining team in Singapore has been booking tables on behalf of our members there since day one. The feedback? What Kausmo lacks in square feet, it more than makes up for in flavour.
These inspirational women in food are signals of change within an industry that is long overdue a shake-up. To be the first to get access to our interviews with groundbreaking chefs in future issues of DINE, join Ten private Membership today. For more inspiring content in honour of International Women's Day, read our interview with JetFuel CEO Papillion Luck, sharing her wellness wins for 2021 – and the secret to bouncing back.